Baidu has released a metaverse app, allowing users to explore virtual environments through smartphones, personal computers, or VR goggles, at a time when Chinese tech companies of all scales are developing applications to shape the next phase of the internet.
The metaverse app, called Xirang ("Land of Hope"), allows users to create avatars and chat with other participants. At the moment, there are only three scenarios available for exploration, including a virtual art show and two product displays.
Xirang will incorporate additional features like online education and elements of digital marketing in the future, according to the product's website. For now, only a small number of users can enter Xirang at the same time. This is because the developers still need to overcome technical obstacles related to rendering and cloud computing, according to representatives of Baidu who spoke to Sina.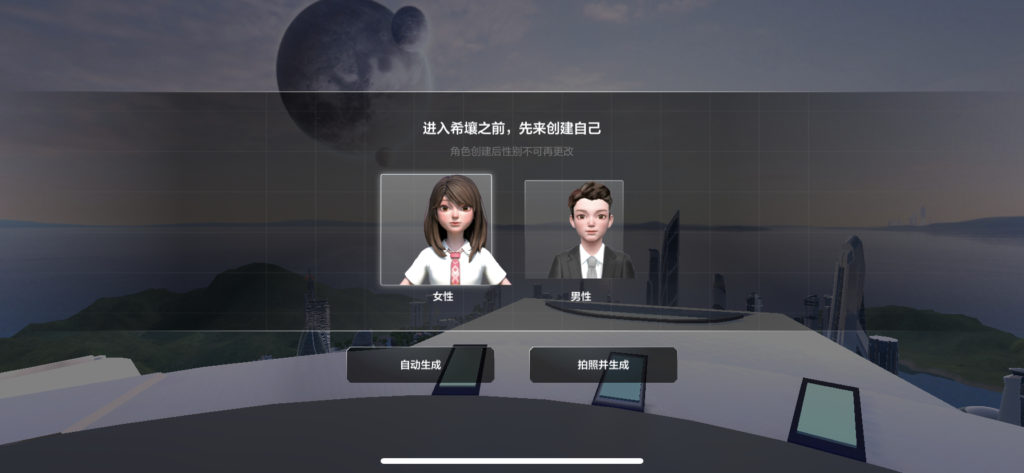 "The metaverse is still in its infancy and there's still a long way to go," Baidu vice president Ma Jie said at a VR forum in October. "We need more collaborations to build the infrastructure collectively," Ma said.
While Facebook rebranded itself as Meta to signify a new direction in the company's development, Chinese tech companies are also shaping the way people will express their digital lives in the future.
After acquiring VR headset maker Pico in August, ByteDance invested in another Beijing-based VR tech provider this week, ramping up efforts to stake out its corner in VR hardware.
And, as the largest video game company in the world, Tencent has invested in 67 game companies, including Roblox, between January and the end of October. It is building the foundations of gamified metaverse experiences, according to 36Kr.
NetEase and Baidu have already applied for metaverse-related trademarks, laying the groundwork for their own take on this type of service. Smaller game developers are also flocking into the sector.
Although the metaverse is still in its early stages of development, with no bridges between the various environments, Chinese regulators are keeping an eye on this space.
Last month, a state-backed research institute affiliated with the Ministry of State Security, the China Institutes of Contemporary International Relations (CICIR), published a lengthy research note on metaverse and national security. The CICIR says metaverses could pose political and social threats. The organization called for tighter regulations and guidance from the government.