After New Delhi-based software engineer Pulkit Sharma developed a fondness for podcasts a few years ago, he developed his own audio app in 2017. It was one of the first in India.
He partnered with his college friend Aankit Roy, and Sandeep Singh, a former senior executive at music streaming app Saavn, to jointly develop the audio platform. Together, they launched Khabri to broadcast news snippets in one of India's most widely spoken languages, Hindi.
"News was low-hanging fruit for us as we were eager to get started and learn how listeners would react to our product," Sharma, co-founder and CEO of Khabri, told KrASIA.
In Khabri's first year of operations, most of its listeners were in India's smaller cities and towns. They were in the age bracket of 18 to 35. When the team spoke with its users, they realized there was a commonality they had not expected: Khabri's listeners were using it as a way to study for public service entrance exams. The assessments, which are used to place workers in various service sectors and industries, cover general knowledge and current affairs.
"We realized the biggest need in India's semi-urban cities is access to knowledge. Close to 65% of India's population is under the age of 35. They need stable livelihoods, which government jobs provide," Sharma said. Once the company learned why the majority of its users were frequenting the app, "we decided to address that problem directly."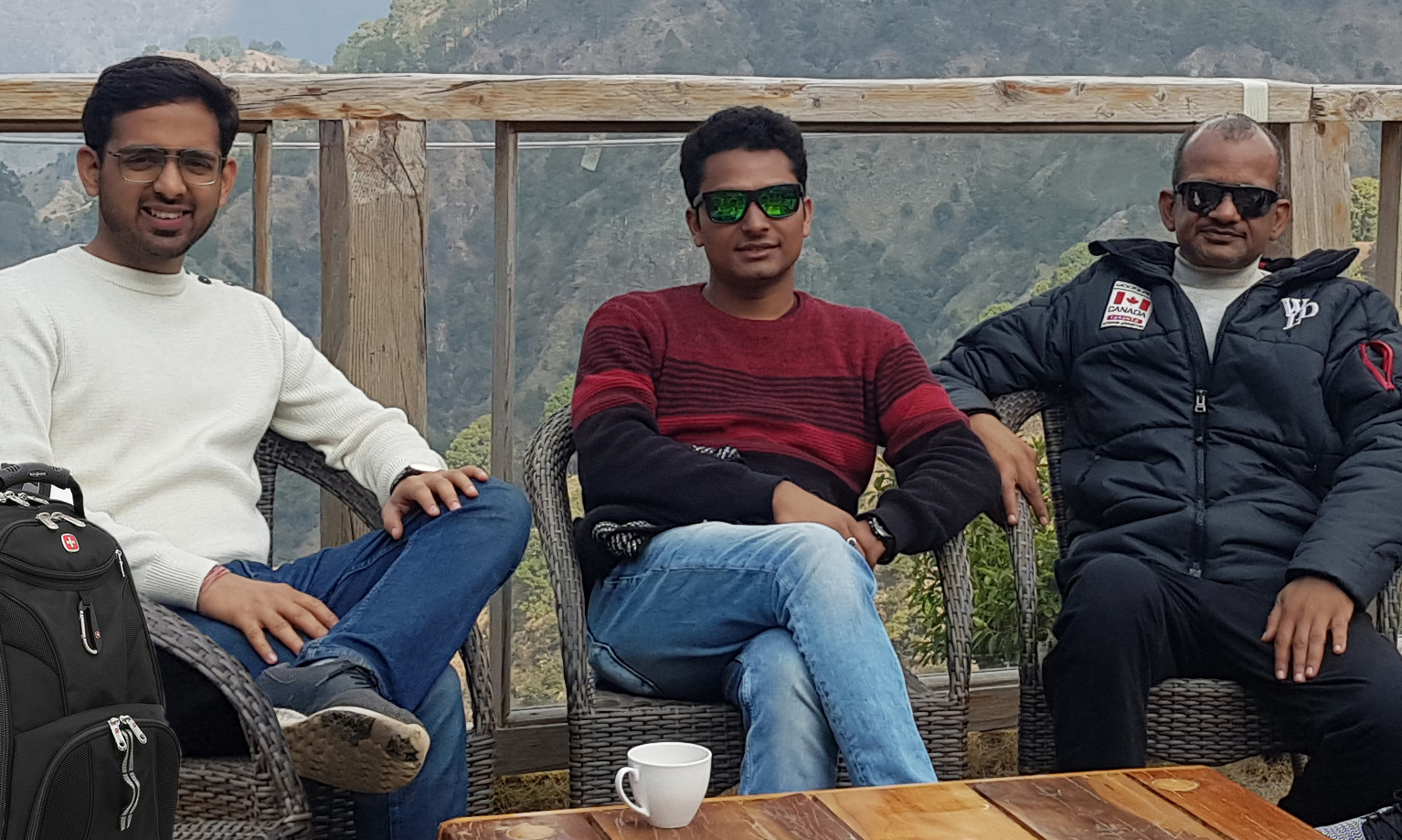 In 2018, Khabri transitioned to audio-format education and started recruiting teachers to join the platform and cover different subjects, like history, geography, and economics. Khabri's user-generated content includes tips and tricks to ace exams, as well as courses to expand one's vocabulary.
Khabri gives teachers a way to earn extra income by uploading courses onto the platform and charging listeners between INR 49 and INR 199, or less than three dollars. Khabri receives a commission from each purchase.
"Last year, due to COVID-19, we saw an upsurge in the number of teachers coming onto the platform in smaller cities. Since creating an audio course doesn't require much post-production compared with videos, it's easier to get teachers to start creating content," Sharma said.
The platform currently has around 100,000 content contributors, Sharma said.
Khabri's main target audience is in tier-2 and tier-3 cities, where people generally don't speak English, and the cost of living is lower than in metropolitan cities. Sharma's next move is to introduce courses in a variety of local languages.
"In the next 12 months, we will add teachers who can teach in Bhojpuri, Bengali, and Telugu. The learning experience of students automatically is much better when they learn in their mother tongue," he said.
Khabri has raised USD 4.5 million to date from Y Combinator, GSF Accelerator's Rajesh Sawhney, Snapdeal co-founders Kunal Bahl and Rohit Bansal, and Sequoia Capital India's Rajan Anandan.
By mid-2022, Khabri will launch new courses for people looking to land jobs in the private sector. The platform will also host content for working professionals to learn new skills. It is on the lookout for content creators who can help people improve their communication skills or even teach new languages.
"Our plan within the next five years is to become the default knowledge-based audio platform for people between the ages of 15 and 35," Sharma said.


"Tales from India's Towns" is a series where KrASIA shines a light on technologies that are changing lives in smaller Indian cities, where 500 million internet users will come online in the next few years.