Singapore-headquartered e-commerce provider Shopee has made headway in expanding beyond its home region and establishing a presence outside of its core markets, Southeast Asia and Taiwan. The company marked its entry into Latin America in 2019 when it launched a localized site in Brazil. Then, in 2021, it built new operations in Mexico, Chile, and Colombia.
Shopee also has the ambition to thrive in Europe. It introduced a marketplace in Poland in September 2021, followed by launches in Spain and France in the next two months. Shopee launched in India in November 2021, and the firm started its operations in South Korea last year to help local merchants reach customers in markets where Shopee operates. However, the e-commerce company doesn't have a consumer-facing platform in South Korea.
Shopee has a history of being a latecomer. The marketplace launched in 2015 in Southeast Asia, whereas e-commerce started to gain traction in the region in 2010, shaped by local entities such as Tokopedia and Bukalapak in Indonesia, followed by regional players Lazada and Zalora that entered the ring in 2012.
However, Shopee dangled incentives that were irresistible for consumers—free vouchers for new users, discounted prices, and free delivery. It also had star-studded, aggressive marketing campaigns that generated plenty of buzz.
The game plan worked well. Shopee is now the biggest e-commerce platform in Southeast Asia, with 343 million monthly visitors. Shopee's expansion to other parts of the world leaves us with one question: will the company be able to replicate this strategy in foreign markets and become the next global e-commerce giant after Amazon and Alibaba?
Smooth operations in Latin America and Europe
Southeast Asia and Latin America have a few key similarities. Both regions are home to emerging economies—Indonesia, Brazil, Vietnam, and Argentina, to name a few. They have relatively young populations and high mobile internet adoption.
With more than 212 million people in the country, Brazil is the largest economy in Latin America. This is where roughly 50% of tech investments in Latin America took place from 2017 to 2021. The Brazilian e-commerce market has been growing steadily over the past few years. Its value was estimated to be USD 22.8 billion in 2019 and is expected to rise with a CAGR of 9.3% until 2023, according to a report by JP Morgan. Shopee has been operating in Brazil for two years and is now the top shopping app in 2021 based on downloads and the amount of time users spend on the marketplace, displacing Argentina's Mercado Libre, which was established in 1999.
At the moment, Shopee Brazil's business is around 5.3% of Shopee's overall GMV, according to data compiled by research firm YipitData. "Meanwhile, all other new markets are still in the early stage of expansion, each accounting for no more than 0.1% of Shopee's total GMV," said Susan Weng, an analyst with YipitData.
Meanwhile, data from analytics app App Annie shows that Shopee is also gaining traction in other Latin American countries, as it is ranked first in the mobile shopping app in terms of downloads in Mexico, Chile, and Colombia as of January 11.
Shopee is the top shopping app in Poland and Spain as well, challenging local players like Allegro and regional platforms such as German retailer Lidl Plus and Amsterdam-headquartered OLX. France is the most crowded market in Europe as a number of global companies, like Amazon and AliExpress, already have a strong presence in the country. Shopee is currently the eighth most popular mobile shopping app in France.
The 2020 edition of "The Forrester Readiness Index: eCommerce" indicates that Brazil and India both hold immense retail opportunities, with GDP per capita, disposable income, and internet coverage all with room for growth. The report's authors go on to suggest that the two countries hold the world's strongest positive e-commerce outlook.
"Shopee is making the right move. Latin America and India have great potential, so they are the obvious choice for Shopee. Within Europe, Shopee is also pushing in the right order: Poland first, then Spain, and France the last because it is the most difficult market in the region," Xiaofeng Wang, principal analyst at Forrester, told KrASIA.
Wang added that any successful multinational business cannot simply replicate its existing model in new markets. Deep localization is the key to success. "There are a lot of adjustments to make, from product options to promotion timings. For example, Double 11 [November 11] and Double 12 [December 12] are more familiar to Asian consumers, but not so much the rest of the world," she continued.
Hurdles in India
Shopee's journey in India hasn't been as smooth as in other regions. A month after the company went live in the country, an Indian trade body, the Confederation of All India Traders, urged the country's minister of finance to ban the e-commerce firm.
The main sticking point is that the Singaporean company has "Chinese roots," critics say. The founder of Shopee's parent company Sea Group, Forrest Li, is a naturalized Singaporean who was born in Tianjin, China. And Tencent is a significant shareholder that currently owns 18.7% of the company. These factors give fuel to the allegation that Shopee's operations in India breach the 2020 FDI Press Note, which defines regulations for foreign direct investment.
Specifically, the note stipulates that entities or investments from any country that shares a land border with India can only invest through government-defined pathways.
The e-commerce firm is also alleged to have adopted a "predatory pricing strategy" that could eliminate competition in an unfair manner.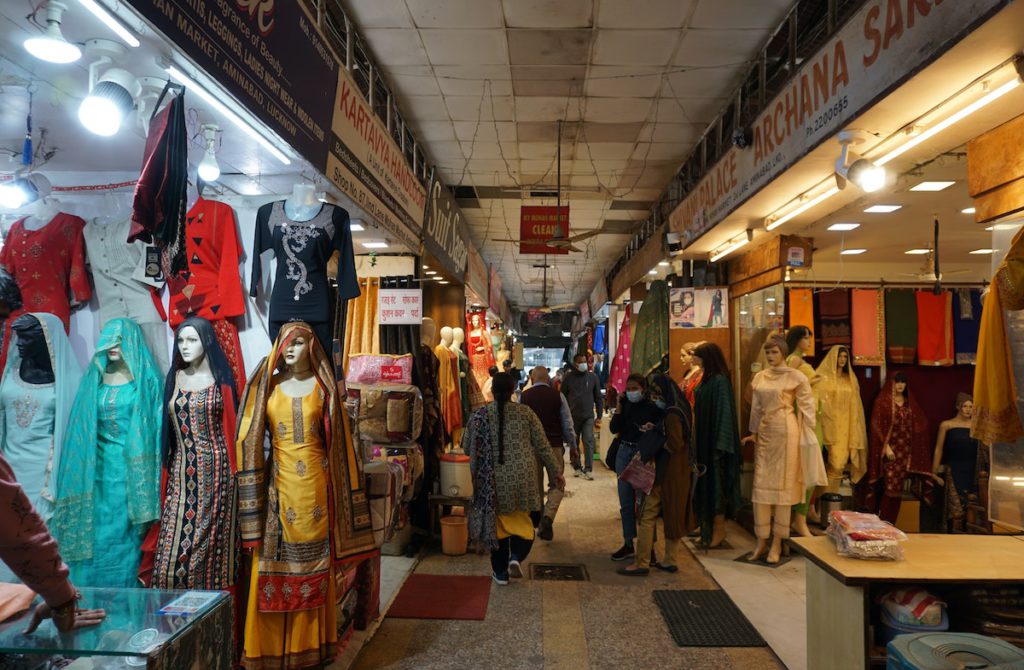 India is an attractive market due to its large addressable market base and relatively low e-commerce coverage. This means there is significant unexplored growth potential for Shopee. With that said, the e-commerce sector is already crowded. Major players include Flipkart, Snapdeal, and Amazon, which entered India in 2013.
However, Amazon has been facing troubles in the country since last year. It faced allegations of organizing a systematic campaign of knocking off products and manipulating search results to boost its own product lines in India. India's antitrust body, the Competition Commission of India, is investigating Amazon for anti-competitive practices. This sentiment towards Amazon may tinge the perception of other foreign companies like Shopee.
Kristine Lau, an analyst at investment research firm Third Bridge, said that since Shopee focuses more on fashion and categories that command lower prices, the company is not directly comparable with Amazon. However, the prevalence of Amazon and Flipkart in India, coupled with the rapid rise of local e-commerce startups, may result in a steeper hill for Shopee to climb than elsewhere in the world.
"Shopee's overall strategy when it comes to entering new markets has been relatively consistent. Typically, they would start with long-tail categories and small-ticket items, like electronics accessories, to gain a foothold at the lowest end of the e-commerce market," Lau told KrASIA. The objective is to establish a user base before onboarding local sellers, with the aim of moving them to higher-end goods and eventually becoming a mainstream platform.
This framework has worked well for Shopee in all markets in Southeast Asia since the markets share enough cultural and economic similarities. But India and Europe are vastly different from Shopee's home region, so it may not be feasible for the company to adopt the same plan, Lau said.
Shopee's moves in Southeast Asia indicate that it doesn't shy away from burning heaps of cash to gain recognition. Sea Group raised USD 6 billion in 2021, so the e-commerce firm will likely continue investing heavily to fuel its expansion in new markets—without worrying too much about earning a profit in the immediate future. Nonetheless, bold marketing alone cannot guarantee a sustainable business, especially in markets with tight regulations. Shopee needs to demonstrate whether it can catch up and compete with incumbents in new markets.