Alibaba Cloud, the technology backbone of Alibaba (NYSE: BABA), unveiled two new technologies on Thursday—a cloud computer, and an autonomous logistics robot for last-mile deliveries, among a series of new products—at the 12th annual Apsara Conference in Hangzhou, according to a press release.
The computer can fit in one's palm and is only 60 grams, about the weight of an egg. Users can access almost unlimited computing resources anytime, anywhere by connecting the device to a normal computer screen and paying by either subscription or consumption, said the company in the press release.
"We hope our cloud computer can help people access resilient computing power whenever they need to, so they can conduct complex tasks which usually require sophisticated and powerful PCs, such as video editing, animation rendering, software development, and online customer services, with a tiny personal computer at hand now," said Jeff Zhang, president of Alibaba Cloud.
"As working from home becomes the new normal during and after the pandemic, we believe our innovation can also help users more easily enjoy the benefits of cloud computing anytime, anywhere, in a cost-effective yet secure way."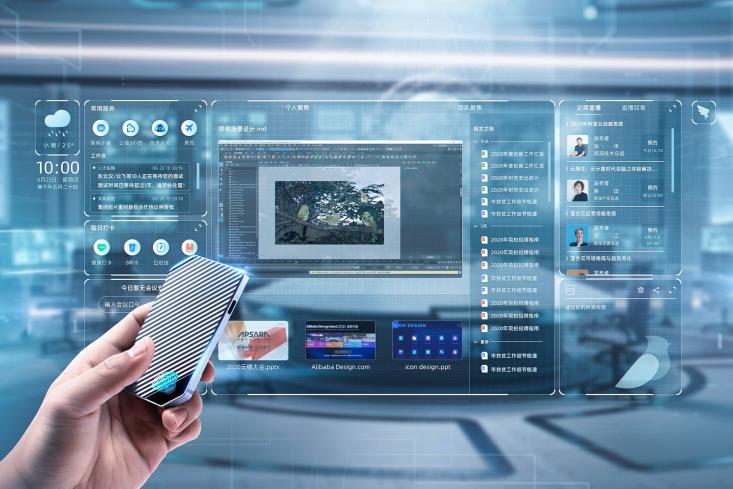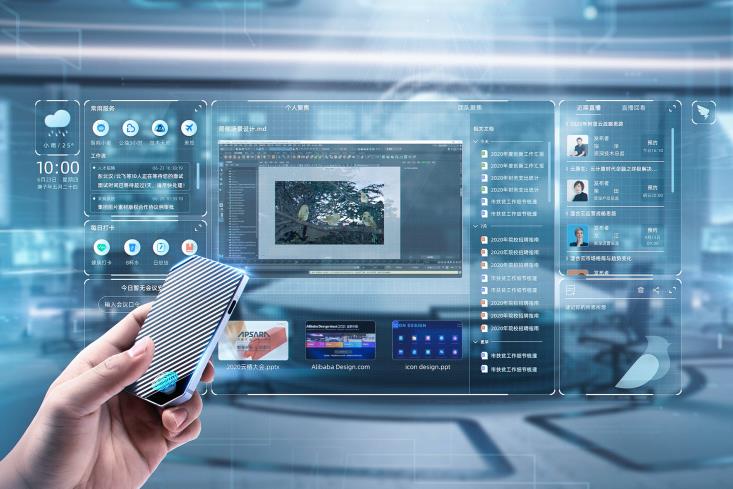 Alibaba Cloud also unveiled an autonomous logistics robot called Xiao Manlv (which means "donkey" in Chinese), which can carry 50 packages at one time and cover 100 kilometers on a single charge.
The robot can operate even where there's weak or no GPS signal, identify obstacles and predict the intended movement of passengers and vehicles a few seconds ahead of time to enhance safety.
Manlv will support Cainiao, Alibaba's logistics platform, to serve communities, campuses, and business parks in China.
Consumers can use either the Cainiao or Taobao mobile apps to select a preferred timeslot during the day for delivery. The robot then arrives at the designated destination, where users retrieve their packages simply by entering a passcode they receive in the app once the robot arrives.
"We are expecting a rapid spike of delivery demands brought by the thriving New Retail and local services businesses in the increasingly digitalized world," said Zhang.
A total of 200 million packages are being delivered daily now and the number will rise to 1 billion packages per day in the coming years, said Alibaba in the press release.
JD.com (NASDAQ: JD) launched its autonomous driving logistics robots years ahead of Alibaba, with some of their robots already delivering medical items in Wuhan, Hubei province when COVID-19 was severe there.
Read this: Meet the company behind China's self-driving vending machines: Inside China's Startups