Chinese e-commerce giant Alibaba (NYSE: BABA) plans to fully open its conversation artificial intelligence (AI) to other companies, especially those in the smartphone and home appliance sectors, the company confirmed with KrASIA on Friday.
This move comes months after Alibaba announced a RMB 10 billion (USD 1.5 billion) investment plan to strengthen the AI and Internet-of-Things (AIoT) ecosystem around its smart speaker Tmall Genie. Before this, the voice interacting system was mainly used inside Tmall Genie, which is the second most popular smart speaker in China. In the first half year, Baidu ranked first in the smart speaker market with a shipment of 8.83 million units of Xiaodu devices, while Alibaba delivered 7.56 million units of Tmall Genie, followed by Xiaomi with 6.43 million devices powered by Xiao'ai Tongxue voice assistant, according to data released by market research firm Canalys and cited by tech media outlet Qudong.com.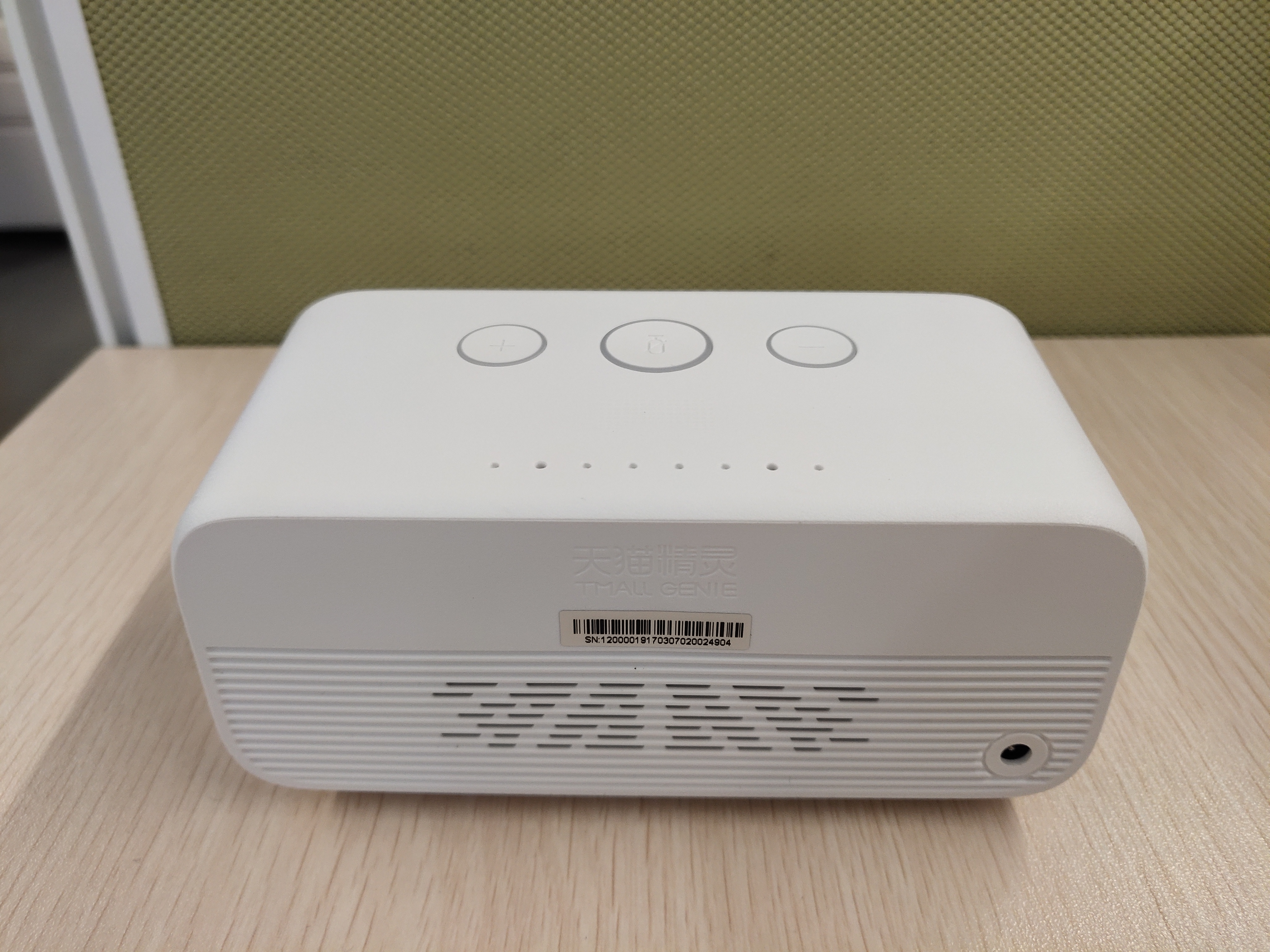 Alibaba told KrASIA that the company will also try to train its system to be used in a range of industries, including healthcare, education and media.
The company revealed that 100 products in 68 categories, powered by its conversational AI system, will be launched on Tmall during the upcoming Singles's Day shopping festival starting on November 1.
By adding its proprietary AI software to the products, customers will have more capabilities than that in the smart speaker version. For example, people will be able to talk with the conversational AI inside a treadmill to participate in running programs tailored by fitness startup Keep or ask a virtual assistant to read off a recipe when baking with a smart oven, Alibaba said.

Previously, Alibaba teamed up with Audi, Renault, and Honda to integrate its conversational AI system into some models of their smart cars, facilitating communication between the driver and the vehicle, KrASIA reported in June 2019.
Alibaba's smart speaker rival Xiaomi has already integrated its conversational AI technologies into its own smartphones, such as the Mi 10 devices, and the appliances of other manufacturers. For example, Aqara, which counts Xiaomi as an investor, has been selling electric clothes airers, which go up and down based on voice command using Xiaomi's AI tech, and lights maker Opple uses the system for its voice-powered lighting.