Singapore Airlines: 4,300 jobs slashed.
Malaysia Airlines: full restructuring and negotiations with lessors and creditors.
AirAsia: 10% headcount trim from its 24,000-strong staff body.
The pandemic has hit aviation companies hard. Civil aviation nearly ground to a halt when nations around the world enacted travel restrictions last year. With uneven vaccination rollouts, the sector will take time to recover. Many airline companies have had to get creative and venture beyond their core business to quickly build new revenue streams.
For example, Thai Airways opened an "inflight" cafe at its headquarters in Bangkok. Singapore Airlines opened a restaurant and started a food delivery service last year, and organized tours at its training facilities for aviation buffs whose vacation plans were scrapped.
Malaysian-headquartered, budget airline AirAsia is going the extra mile. In October, its "ASEAN super app for everyone" went live, and the company has been adding new features to it ever since. Users in Malaysia can use the app to hail rides and access digital health services to book doctor appointments, while people in Singapore can order meals that are brought to their doorstep.
In an interview with travel-focused outlet Skift last year, AirAsia CEO Tony Fernandes was optimistic about AirAsia's new digital platform. He believes that the operation's e-commerce arm could eventually represent 50% of the firm's business in five years. In another interview, Fernandes said that the group is in a good position to succeed in its new ventures as the company has collected a huge amount of data over the last 19 years, implying that the company has an edge in understanding what its customers want.
AirAsia reportedly plans to raise USD 300 million to expand its digital arm, aptly named AirAsia Digital. Previously called RedBeat Ventures, AirAsia Digital consists of three business lines—a venture builder, a training center called RedBeat Academy run in collaboration with Google to nurture tech talents like software engineers and data scientists, and data consultancy.
With these foundations in place, AirAsia is no longer just an airline. The company is setting itself up as a future conglomerate. But the flight path to that destination may be turbulent.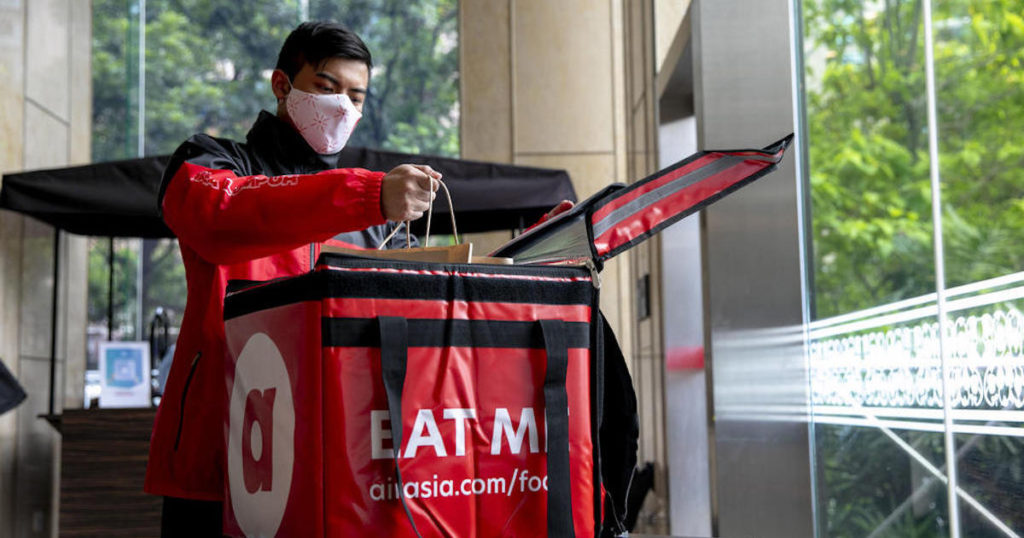 Can AirAsia compete?
The term "super app" became a buzzword in Southeast Asia after Grab and Gojek both used it to describe their platforms. The idea is simple: to bundle a diverse set of services in one application, ensuring that the app can suit the needs of nearly every type of customer. Super apps are changing the way people live their lives, especially in big cities. Users can book a ride, order meals, buy groceries, and pay for it all without ever leaving the app.
Successful super apps like WeChat and AliPay in China, as well as Southeast Asia's Grab and Gojek, each started with one core service, whether it was messaging, personal transportation, or payments. They later incorporated other features, continuing to garner more and more attention of their users as new services were tacked on, pinned together by a reliable payment system. Stickiness is the most critical quality—and the biggest challenge for AirAsia.
"While AirAsia has strength in air transportation and cargo logistics, it will face difficulties in competing against existing players that already have a strong customer base and brand recognition within the space," said Zennon Kapron, director of fintech research and consulting firm Kapronasia.
The financial element may be painful too, particularly for a company whose main business evaporated in 2020. Grab, Gojek, and other major players have burned bonfires of cash for customer acquisition, and AirAsia will have to do the same.
Kapron also casts doubt about the usefulness of AirAsia's data trove. "I think we can reasonably assume that data from 19 years ago is not very valuable anymore. You need to discount probably all but the last five years of data," he said.
Yet another potential hurdle is the resources needed to process massive streams of data in real time. "For example, if you look at Sea, which has a digital banking license in Singapore, it has a tremendous amount of information about its merchants and consumers, which is constantly being updated. The merchants are selling hundreds of thousands of products every day, which gives the platform a number of different data points, so it can keep offering services that match users' needs according to data. Therefore, the 'freshness' of that data is very important," Kapron explained.
Moreover, AirAsia needs to bring these new services to Indonesia, the region's largest market, for it to thrive as it explores new business directions.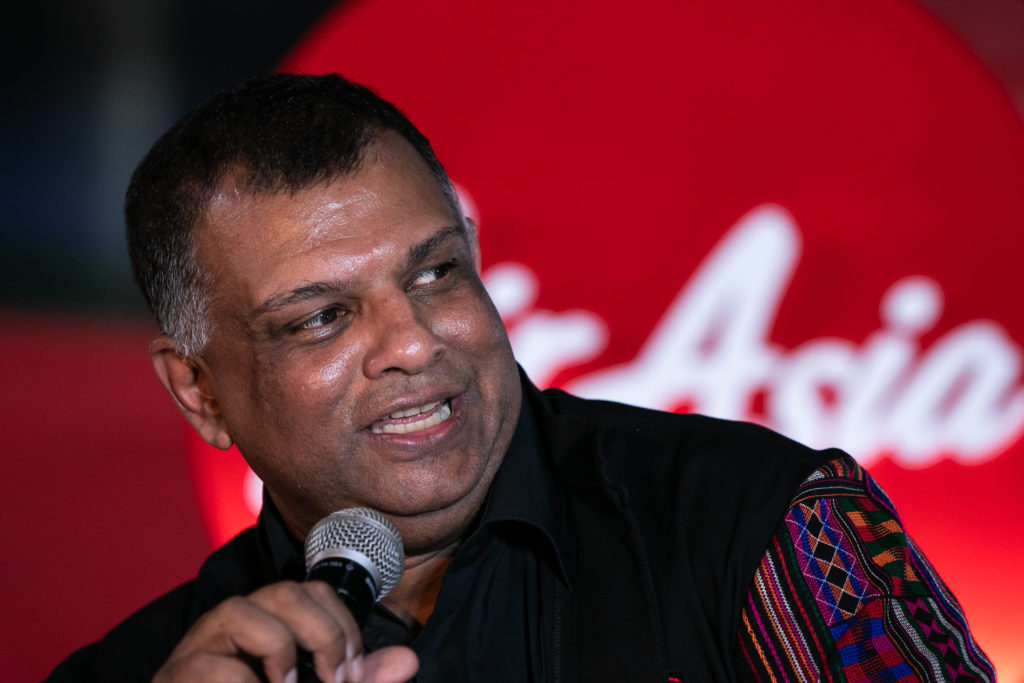 Making it through the pandemic
Over the past year, there has been plenty of new experimentation to open up previously unexplored channels of revenue. Those that stick will be lifelines, as the aviation industry is expected to return to normal only in late 2023 or early 2024, according to Mui-Fong Goh, senior partner and head of Asia transportation practice at management consulting firm Kearney.
Even so, new services offered by airline companies can't really make up for the financial hit caused by the pandemic in a short time, Goh said. "It will be difficult for any of the new businesses to make up the loss of passenger revenues. These new offerings are attempts to tide over this difficult time for airline companies, but they would be hard-pressed to find sufficient adjacent revenue streams to be sustainable. Government support is still very necessary."
Nonetheless, Goh believes that airlines have various advantages that give them an edge as they diversify their business, such as the novelty factor, superior levels of customer service, technology, and existing partnerships with other businesses. Companies can leverage these qualities for new ventures and acquire new customers, especially when travel remains difficult.
China's HNA Group is one example of how an airline company transformed into a major conglomerate. It started off as Hainan Airlines, and the group now owns more than 2,000 companies that span real estate, logistics, tourism, and more. However, the conglomerate now faces bankruptcy because the group is unable to pay off its debts. HNA Group's overstretched business also led to highly disorganized corporate management and more than 300 of its affiliates did not function as independent companies, according to media reports.
Goh declined to comment on HNA Group's case. She said that although airlines excel at providing great customer experience and running tight operations, they need to rethink risk management from a different starting point when they try new ventures. "New businesses, new ecosystems, new partnerships, and new technology will all be required to safeguard and strengthen airline companies going forward," she said.
The pandemic has dropped many companies into unique scenarios that few had anticipated, and for now, their only choice is to hang on and survive. For AirAsia, tapping into e-commerce, food delivery, and fintech may be a sensible choice. However, the company still has a lot to prove before its digital platform can be called the next super app.