Following its partnership with Gojek, Indonesian state-owned mobile payment platform LinkAja is now collaborating with Grab, KrASIA found out today.
LinkAja is now available on Grab as one of the platform's payment options, in addition to credit or debit card, and OVO. If you already have a LinkAja account, you can activate it on Grab by choosing the "add payment method" after selecting one of Grab's services. Enter the PIN and your phone number that connects to LinkAja and the system will send you a verification code to activate the payment method.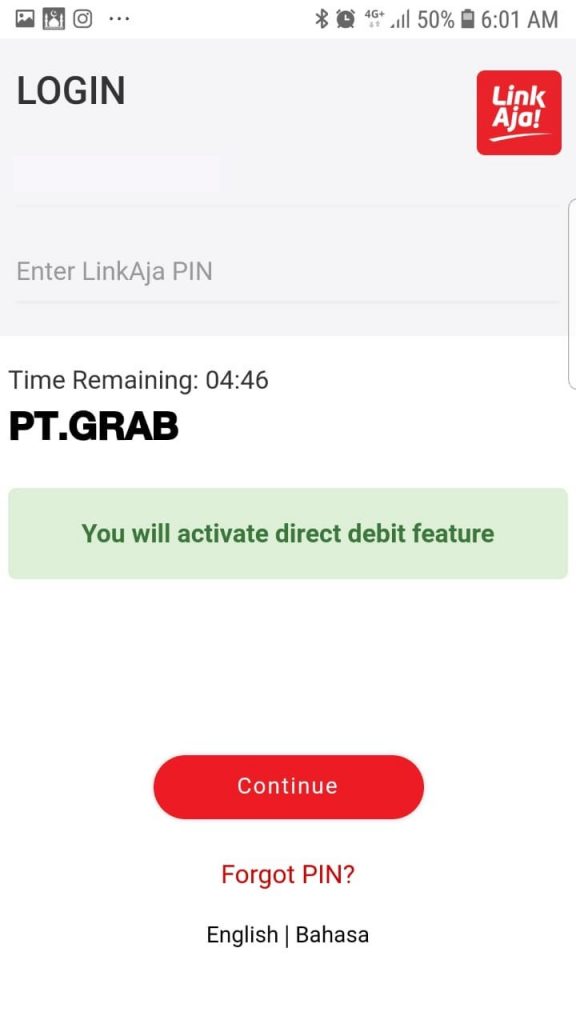 LinkAja's CEO Danu Wicaksana told KrASIA that the integration of LinkAja into Grab's ecosystem is currently in its beta phase and not yet available to all users. He declined to reveal the details of this partnership, saying that it will be announced officially soon, likely next month.
Coming a little late to the Indonesian competitive digital payment landscape, LinkAja was launched in late June after being thrice delayed. Now the firm seems to be in a hurry to catch up with the competition by initiating a number of collaborations involving mass adoption platforms.
In an interview with KrASIA earlier this year, Wicaksana said that the platform doesn't aim to dominate the market, but is open to collaborating with other digital payment platforms to increase its use case numbers.
Not long after its launch, the company announced a partnership with Gojek where Gojek's payment arm GoPay runs alongside LinkAja on the same ride-hailing platform. After announcing the collaboration in July, LinkAja finally integrated its system into Gojek last month.
LinkAja's partnership with Grab means that OVO is no longer the sole mobile payment option at Grab, which denies its exclusivity on the Grab platform in Indonesia. Apart from being an official payment partner, Grab owns shares in OVO, and the latter supports payments in all of Grab's business units, including Grab's new retail platform, GrabKios by Kudo.
Grab Indonesia and OVO have yet to respond to KrASIA's request for comments.