Osome, an accounting and corporate compliance app on Thursday announced that it has raised USD 3 million in funding from XA Network and AltaIR Capital. The round was an extension of its seed round back in 2019, CEO Victor Lysenko told KrASIA.
"We will use it to further invest in engineering, product development, and marketing across the markets we are present in: Singapore, Hong Kong, and the United Kingdom," he said.
Founded in 2018, the Singapore-based company focuses on small and medium enterprises (SMEs), especially those involved in e-commerce. Osome utilizes artificial intelligence (AI) like chatbots for business registration, company record-keeping, accounting, filing of annual returns, corporate secretary services, and payroll management. The automated service aims at cutting costs and time spent on administrative tasks.
On its home turf, Osome is competing with other firms offering similar services like Sleek, or conventional agencies. However, it claims to have an edge by combining its AI-based service with human experts.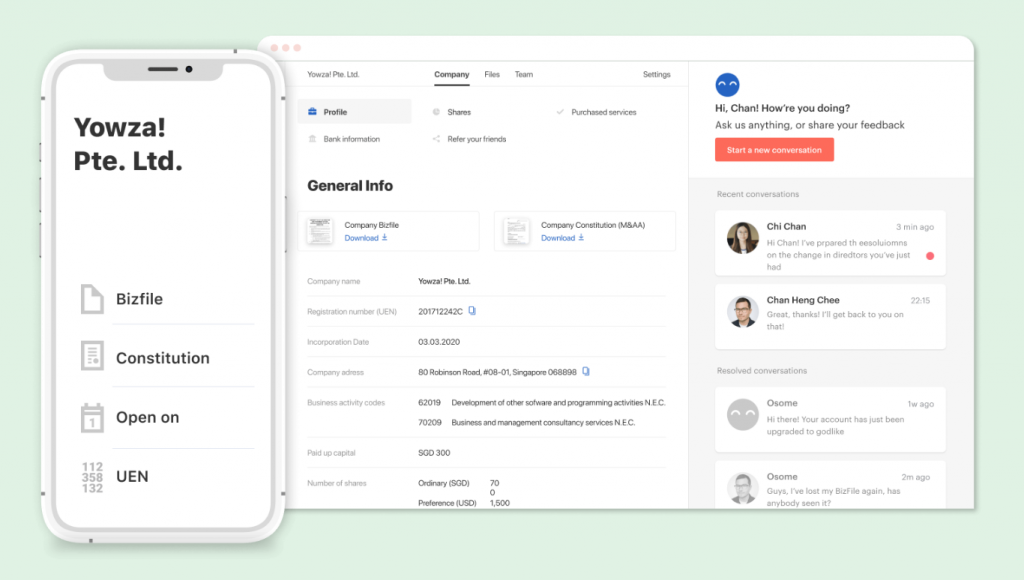 "People are good at more creative tasks or tasks requiring understanding multiple aspects and details like advising clients, making adjustments, or calculating taxes," Lysenko said, "AI and automation tools are great at more repetitive tasks like data extraction. Our accountants, corporate secretaries, and tax experts focus on clients' needs while robots do the mundane job."
About 85% of the company's revenue comes from annual or monthly subscriptions for services like accounting and corporate secretary. But it also has one-off services like the incorporation of businesses. For the accounting service package, the firm charges a minimum of SGD 50 (USD 36.8) per month, SGD 350 (USD 257) for an incorporation, and SGD 600 (USD 441) for corporate secretary packages.
Until now, Osome serves more than 4,100 companies across the United Kingdom, Singapore, and Hong Kong. In 2018, it raised USD 2 million in a round led by Berlin-based Target Global with participation from Phystech Ventures, AdFirst funds, and several angel investors.