The superapp has been likened to a Swiss Army knife, with more than half of the globe's eight billion people expected to be daily users of multiple superapps by 2027. These mobile ecosystems provide immediate access to a range of components, known as mini-apps, for tasks like shopping, ordering food, streaming TV and movies, and making airline reservations.
The two largest names in Southeast Asia's superapp space are Grab and Gojek, with Gojek taking the 'spray and pray' strategy to verticals and Grab using its transport backbone to push into the finance space.
Newer entrants to the superapp race include tech unicorns trying their hands at sectors outside of their core services, such as Traveloka's venture into telehealth and AirAsia's food delivery gamble, and computing giants like Microsoft who think they have what it takes to play in the Asian superapp sandbox.
Singapore's high usage of superapps makes it a reliable indicator for superapp usage in the region, with over 56% of its population having recently used a superapp, another 35% using superapps at least a few times weekly, and 22% using them daily, according to a study by the Center for Experience Management.
This article dives into the CX Edge 2022 Customer Experience in Singapore survey, which polled 2,724 respondents in Singapore from October to November 2022. Online panels were used to reach consumers who have had recent experiences with a consumer brand. Respondents were asked to evaluate five brands they have had experiences with in the last 90 days. The results are based on evaluations of 109 brands across 19 consumer categories.
For the nascent or upcoming superapp developer wanting to make a splash among all the marketing blitzes and well-funded promotional noise by the big boys, here are five ways you can differentiate yourself from the crowd of superapps.
1. Mobile ease of use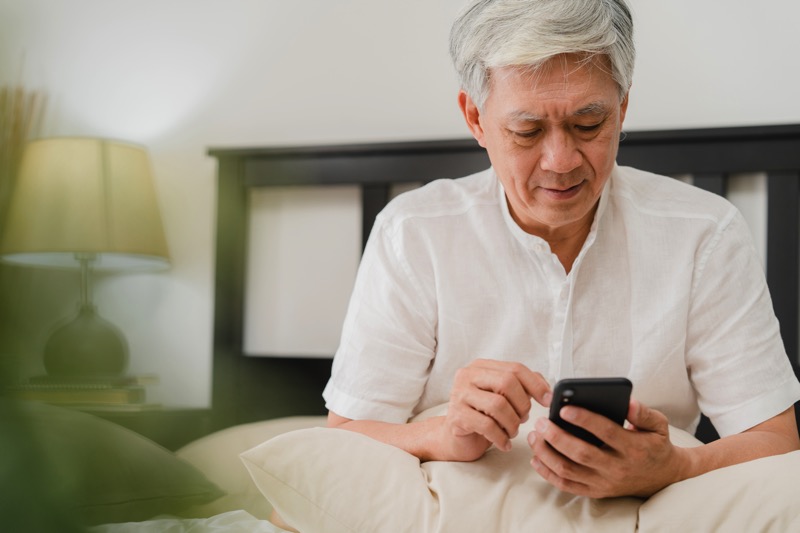 At their best, superapps provide speed and convenience by preventing the need for customers to keep logging in and out of conventional apps from various brands for various tasks, which can present varying levels of quality in-app performance and customer service.
At their worst, though, superapps can pose problems of their own, ranging from technical glitches and billing errors to indifferent (or even horrendous) service.
According to the survey, 13% cited mobile app ease of use as the area in most need of improvement.This desire for better user functionality was a common theme throughout several key categories that come under heavy daily use: online retail, online travel booking, mobile devices, payment wallets, ride-hailing, streaming media, and utility.
Given that shopping, eating, commuting, consuming entertainment, and transacting on mobile apps are routine activities for superapp users, it is crucial to address any in-app usability issues, especially since many users use mobile devices. As such, adopting a mobile-first approach to new app development is essential for resolving usability issues early in the development stage.
2. More functionality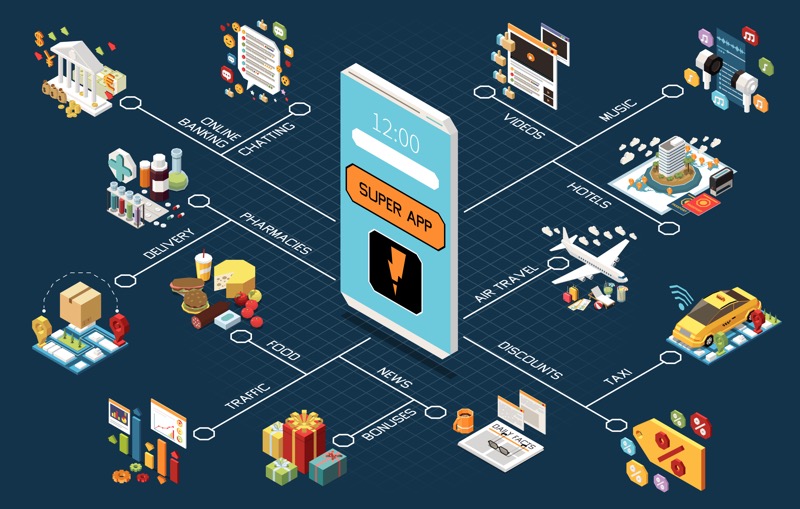 Superapps need to be more "super," according to users. Top on the list of innovations superapp users want to see is more functionality: 40% want to "increase the number of services they can perform on the mobile app." Based on responses from the survey, the top six frequently used superapp tasks are shopping for items other than groceries (43%), shopping for groceries (35%), ordering food (24%), ordering a car or taxi (23%), making a purchase in a physical shop (18%) and arranging for items to be delivered (17%). These are largely daily or weekly tasks that are offered by the majority of superapps, including Grab, Shopee, and Gojek.
To keep users engaged across different verticals, many superapps employ loyalty systems, either daily coins or points for expenditure (with higher points for newer, highly-promoted services).
Although the top six tasks are frequently engaged in, they face stiff competition in an already saturated market, so superapp developers must identify new services that have less competition and are still attractive to super users, while also ensuring that these services can be integrated seamlessly with existing ones.
In recent years, for instance, Grab has branched off into financial services under the Grab Financial Group, which has expanded beyond its GrabPay e-wallet to merchant financing, insurance, and even a fixed deposit-adjacent investment tool.
3. A more human experience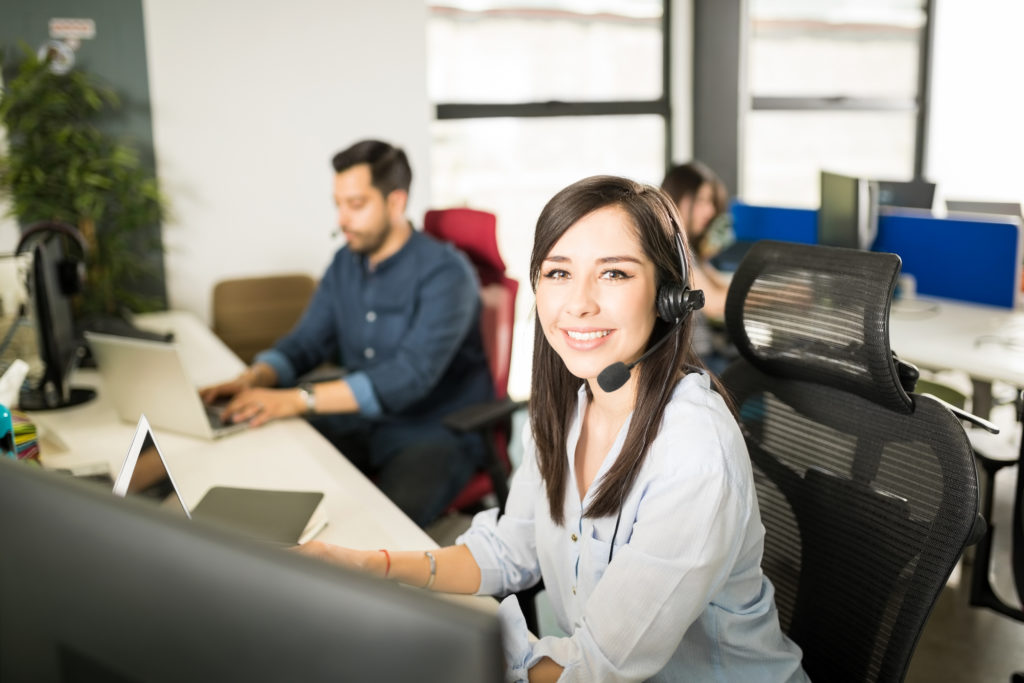 A key factor for a better user experience is having access to a human agent, according to 40% of superapp users surveyed.
In a world where ChatGPT and AI bots are dominating customer service conversations, superapp users want more of a human touch.
As a superapp offers more services, there is a higher probability of nuances and complications arising, particularly if negative user experiences spill over into multiple verticals or mini-apps; for example, a superapp that allows users to order food deliveries to coincide with their ride home is susceptible to timing issues if either service fails. In such scenarios, can developers rely on their AI chatbots to handle disgruntled customers? Having a reliable call center in place can work wonders for customer loyalty in the long run.
4. Make it seamless, make it sing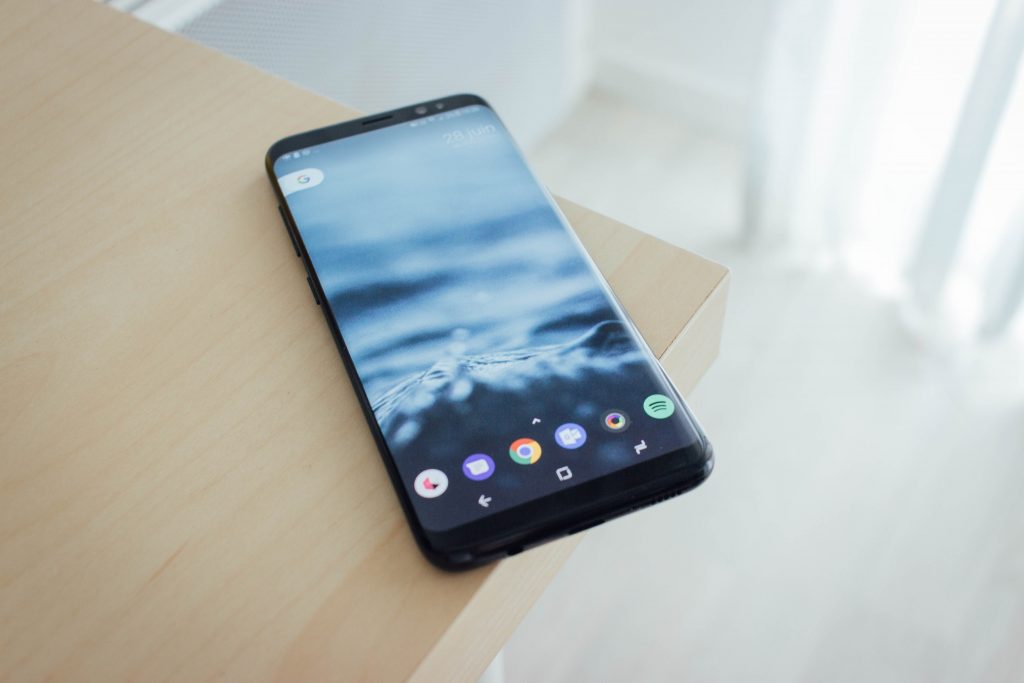 Seamless experiences were identified as the third key area for innovation focus, with 36% of superapp users citing it, following more functionality and a more human touch. A seamless experience across digital devices enables users to start a process on one device and continue on another.
While superapp users are typically mobile-first, it is highly likely they operate multiple devices simultaneously and require the functionality of a larger screen.
For superapp developers, this means heavy investments in securing back-end processes across different devices and Internet service providers, to avoid doubling transactions. This might take the form of two-factor authentication, a one-time password, and solid fraud detection capabilities.
5. More payment options

The usage of digital payments is prevalent, with an increasing number of people using superapp payment wallets both online and offline, particularly after the governments of several Southeast Asian countries introduced unified QR codes. Approximately 11% of respondents in the survey believe that more payment options would enhance superapps.
Thus, superapp developers need to keep abreast of the latest payment options, while staying on the right side of regulators, to deliver a diverse and up-to-date set of payment avenues. Whether it is a new digital wallet, an upstart bank, or new point-of-sales terminals (especially with Stripe finally taking on Southeast Asia), superapp developers should be cognizant that their users need to have peak payment functionality wherever they go.
Naturally, these payment methods should be backed by robust payment gateway infrastructure that is secure and subjected to frequent stress tests to guarantee that payment journeys and technologies run seamlessly.
For more insights into the minds of superapp users, download the CX Edge 2022: Customer Experience in Singapore report from Qualtrics.