Southeast Asia's Grab has launched an open platform strategy in its bid to become a super app in the region, alongside an on-demand grocery delivery GrabFresh, Anthony Tan, co-founder and CEO of the company, announced on Tuesday.
The open platform, called GrabPlatform, adopts a three-pronged approach including "built into the platform, empower with the platform and engagement through the platform" and will allow third-party partners to tap on to its user base and distribution channels, through a suite of APIs. The platform's partners will be able to tap on to Grab's technology including logistics and payments, according to Grab's press statement.
"GrabPlatform is about enabling others to do well, and moving Southeast Asia into a new economic reality," said Tan at a press conference in Singapore.
"We want to collaborate with the best, we know that Southeast Asia is very complex," he added.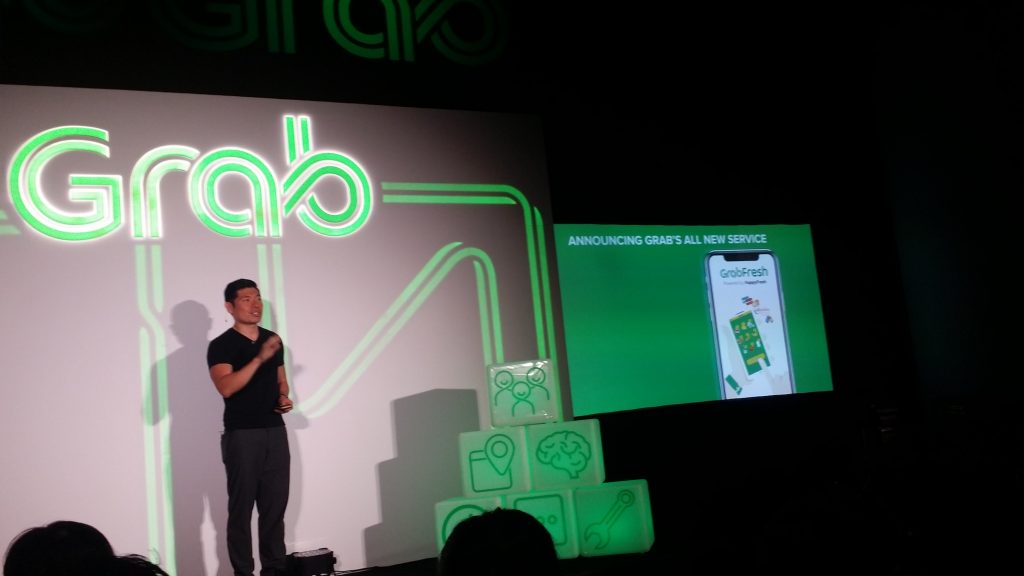 Other than pointing out Grab's fleet size is the largest across eight countries in Southeast Asia, Tan also said that the company has 100 million users from 225 cities across 8 countries in the region, while such a sizable user base is also an incentive to attract prospective partners to join the platform.
Grab, which has its headquarters in Singapore, is originally known for its ride-hailing services in Southeast Asia, with its main rival in the region being Indonesia's Go-Jek. Grab also recently announced a merger with Uber which saw the company taking over Uber's operations in Southeast Asia and Uber acquiring a stake in the company in return.
The open platform's APIs are currently only available for partners curated by Grab, but will soon be open for self sign-ups, according to the company's head of product Jerald Singh.
Grab everything versus Go-for-anything
The push towards a "super app", which offers a wide range of services on a single platform or app, with services ranging from e-commerce, food, gaming to messaging and others will see Grab trying to reposition itself from its origins as a ride-hailing application.
Tencent's WeChat, the de-facto super app, through its mini-program platform, already allows for third-party developers to provide services, games and others for its one billion plus users. The market revolving around WeChat-based mini programs was expected to boom according to a report by market researcher iResearch.
Meanwhile, Go-Jek, another main rival for Grab in Southeast Asia, is also ramping up its food delivery services among other things as it seeks to extend beyond ride-hailing services.
Both companies are entangled in a battle to expand their service offerings, Grab wants to Grab everything for you, while Go-Jek wishes to Go for anything for its customers.
Grab said the revised version of the app is set to launch in Singapore and Indonesia today, with Malaysia, Philippines, Thailand and Vietnam by the end of Q3 this year.
Grab said it will offer a redesign of its app's home screen. Users will be able to access payments and "everyday services" via a single tap system. There will also be a news feed, provided by Yahoo!, which allows for location reviews and "useful seasonal information" pertaining to a user's location. Examples cited by the company included the nearest mosques during Ramadan and latest football scores during the World Cup.
The company crossed 2 billion rides in July this year and will hit revenues of US$ 1 billion by the end of the year, and will be the first Southeast Asian internet company to cross that threshold.
SEA's prosperous groceries delivery market
Additionally, Grab is also launching an on-demand grocery delivery service called GrabFresh as part of its GrabPlatform open platform strategy. The new service aims to deliver fresh produce and frozen food as fast as one hour to users' doorsteps, according to the company's press release.
GrabFresh is powered by Southeast Asia's on-demand grocery service HappyFresh. The service is currently only available in Indonesia and details will be announced with rollouts to the other countries in the region.
"Groceries today account 25-30 per cent every family's monthly spending in Southeast Asia," explained a spokesperson from HappyFresh at its Singapore's press conference on the company's move to tie up with Grab.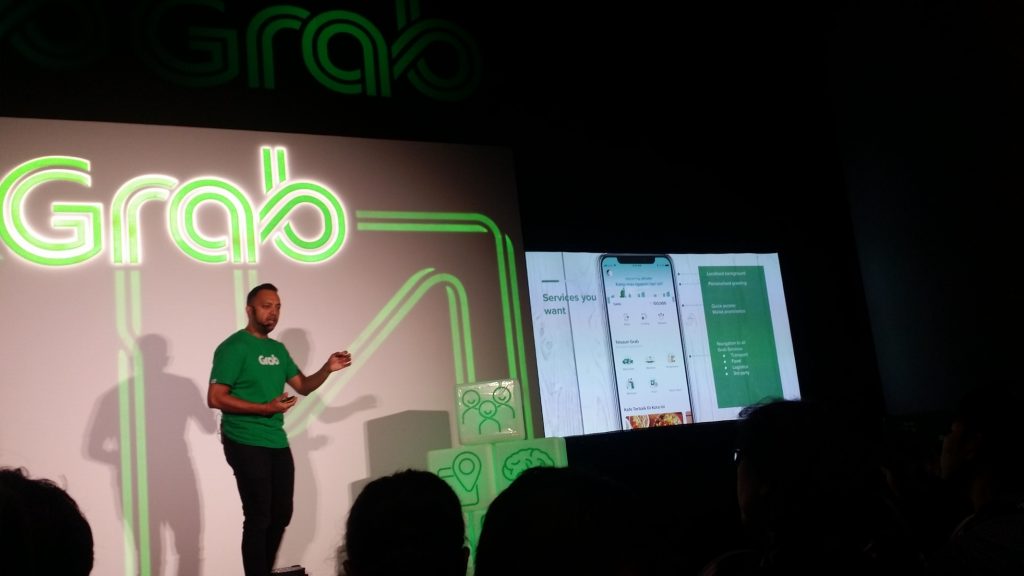 Grab's head of product Jerald Singh also explained the grocery delivery services as the company's pivot to a new user experience.
"When I say Grab, the first thing that jumps to your mind is transport. Beginning today we are transforming the user experience at grab, our goal is to build the everyday super app," he said.
Groceries delivery has grown into a billion-dollar market in Southeast Asia, with competitors like Alibaba's Lazada-backed RedMart and Honestbee, both vying for a bigger slice of the market in multiple countries across the region.
Tan also reiterated on Grab's position to be the dominant 'superapp' in Southeast Asia, pointing out the company is here to stay in the region.
"We are 100% committed to this part of the world. In fact, there's no one else more committed to this region than we are," said Tan, and emphasised: "The future of Grab has to be the future of Southeast Asia."
There's still competition
In its race with Go-Jek to become the super app, Grab has made some big moves, including gobbling down Uber's SEA unit in a merger deal which was threatened by Singapore's antitrust authority that they might have to "unwind" the deal over monopoly concerns.
However, Grab's other co-founder, Tan Hooi Ling, shrugged off the concern while speaking at a press conference held at the annual RISE conference in Hong Kong. When being asked the on-going review of the deal by the Competition and Consumer Commission Singapore (CCCS), Tan said that, albeit the acquisition of Uber SEA, "there's still lots of competition."
She added that the company is trying to balance between serving consumers and creating an environment to support innovation.
According to Tan, Grab would be submitting an appeal letter to the regulatory body by the end of this month.
The competition could come from local rivals, such as Go-Jek when it comes to ride-hailing or RedMart and Honestbee in regards to grocery deliveries, but it could also come from a swathe of Chinese unicorns, backed by big funding and stimulated by a saturated home market, with growing interests to expand into Southeast Asia.
Tan, however, doesn't seem to concern too much about competition from outsiders as Southeast Asia market is very unique and different. It's different from China market, or the U.S. market. The geographical concept of Southeast Asia encompasses multiple different countries practising various religions and speaking many languages, only by understanding and localizing enough one could get a hang of the markets in the region, Tan believes.
(17:47, July 10, 2018, this story has been updated to add in points taken from a press conference attended by Grab co-founder Tan Hooi Ling held at the Rise conference in Hong Kong )
Reported by Poo Yee Kai, Elaine Huang and Ben Jiang

Edited by Ben Jiang