Gurugram-based Totality Corp is building a Web3 interactive environment, ZionVerse, which will let users create and play games. Web3 apps are decentralized apps running on blockchains. The four-year-old startup is also developing NFT characters that can be converted into 3D avatars for use in games, as well as animation collectibles that can be traded as NFTs.
ZionVerse draws inspiration from Indian mythology for its playable NFTs and animated videos featuring superheroes and supervillains. Totality is one of the first—perhaps the first—Indian gaming startup to bring together the concepts of the metaverse, NFTs, and user-generated games.
In an interview with KrASIA, Totality's founder Anshul Rustaggi explained his vision for ZionVerse, where users can play, earn, transact, and socialize.
KrASIA (Kr): What is the idea behind ZionVerse?
Anshul Rustaggi (AR): We are creating a user-generated games platform in the Web3 and metaverse space. To me, the metaverse is where we live digitally, with a unique digital identity that connects us to that place.
Over the past 14 months, we have developed our gaming engine, Zion, that lets you build games, NFT avatars, and digital assets like weapons on ZionVerse. Our NFTs are based on Ethereum.
The idea is to make it easy for anyone to create games on ZionVerse, just as it is easy to make videos on TikTok and Snapchat. We want tech to do the heavy lifting and let people focus on their creativity and storytelling rather than coding. To kick-start everything, we will create some games, but over time, users will do this themselves.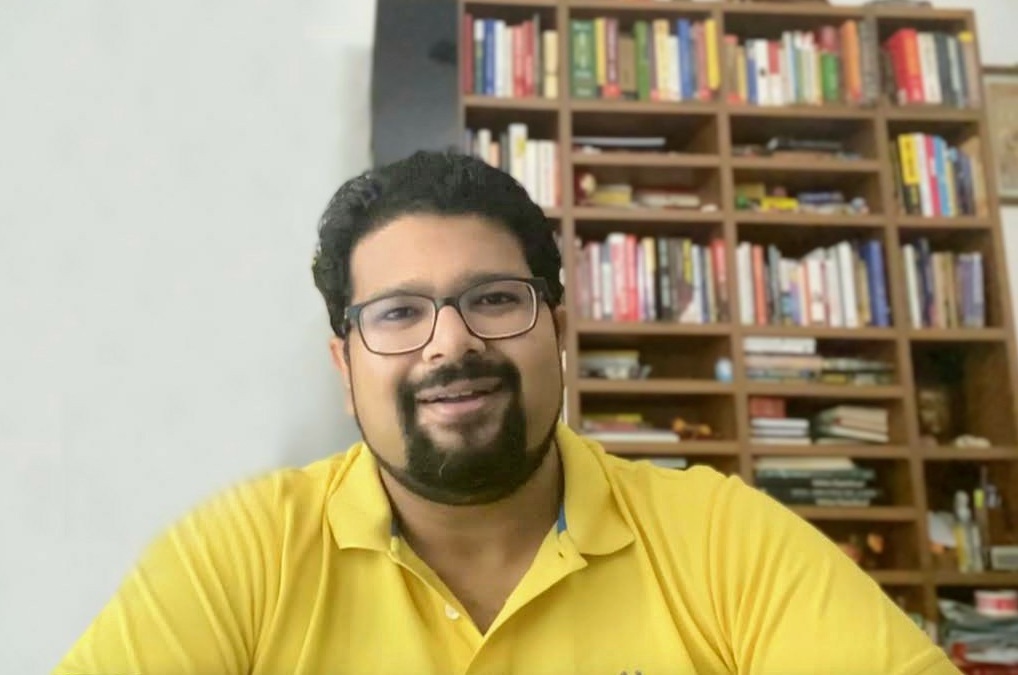 Kr: What inspired you to create an NFT gaming platform?
AR: My niece is a fan of Roblox. Even before COVID-19, she would hang out on Roblox and play with her friends, like how we used to go to parks as kids.
By playing with my niece on Roblox, I realized that Gen Z is already living their lives in the digital world. This convinced me that the metaverse concept is here to stay. We created five games on Roblox last year to form an understanding. We learned that it's very difficult to create games on Roblox. Hence, we decided to build a platform where users can generate games with ease.
Unlike Roblox, where developers don't have complete and exclusive control over their games, ZionVerse will be a metaverse where users own their intellectual property and digital assets.
Kr: When will you launch ZionVerse? How do you plan to monetize it?
AR: We will launch a beta Android app for our community to experience Zion and begin selling our NFTs over the next two to three months. The public release of ZionVerse will take place in mid-2022.
It will have free-to-play games. Users can level up over time. But if they want the powers of gods and demons from day one, they can buy it with Ether. Developers can either create or buy NFTs on our platform when creating games. They can earn money by selling their own variations of NFTs or implementing different monetization techniques within their games. We will take a fee as commission.
We also bring economic value to our users. They will be able to trade their NFTs with other users on ZionVerse or other platforms like OpenSea.
Kr: What is driving the NFT gaming ecosystem in India?
AR: It is India's 100 million crypto user base. NFTs are also becoming mainstream with Bollywood actors like Amitabh Bachchan and Salman Khan launching their own NFTs, and crypto startups like WazirX setting up NFT marketplaces.
Using NFTs in gaming is the natural progression from NFT profile pics and art, which is why investors' attention is starting to move there. Axie Infinity's popularity has also impacted India's NFT gaming ecosystem positively.
India has great creative, artistic, and technical talent. For years, this talent has been outsourced to large studios overseas. We need two or three successes in NFT gaming for more entrepreneurs to build projects in India using local talent.