Traditional physical education in K12 schools often adheres to a one-size-fits-all approach that falls short of addressing the diverse needs and abilities of students. Moreover, current tools and assessment equipment are typically ill-suited to meet the needs of schools for regular physical exercises.
With the advancement of artificial intelligence technology, technology companies are making significant strides in discovering new and innovative ways of improving physical education. Among these companies include Anhui's Yishi Technology, which leverages internet of things, cameras, motion sensors, and AI technology to create smart playgrounds tailored for schools. Yishi Technology's mission is to transform school environments into intelligent spaces, offering a holistic solution that caters to all facets of campus sports education, including teaching, practice, and assessment.
Yishi Technology's smart playground venture responds to the growth in the emphasis placed by the Chinese government on physical education, with notable policies being crafted in support. In September 2020, China's General Administration of Sport and its Ministry of Education jointly issued a document incorporating physical education into the middle school entrance examination as a graded subject, with plans to gradually increase its weightage in evaluations. In 2022, the education ministry further reinforced the significance of physical education in its curriculum, allocating 10–11% of instructional time to physical education and health, second only to language and mathematical subjects.
In 2019, Yishi Technology launched an AI-powered smart playground solution after analyzing the physical activity of students on campuses. These smart playgrounds are equipped with cameras, speakers, and display screens. Each smart playground is powered by AI, utilizing deep neural networks to analyze motion, posture, and sport. Data on students' physical performance are collected and analyzed in real-time, enabling automatic evaluation of students' athletic achievements, rule violations, and precise analysis and guidance tailored to each student.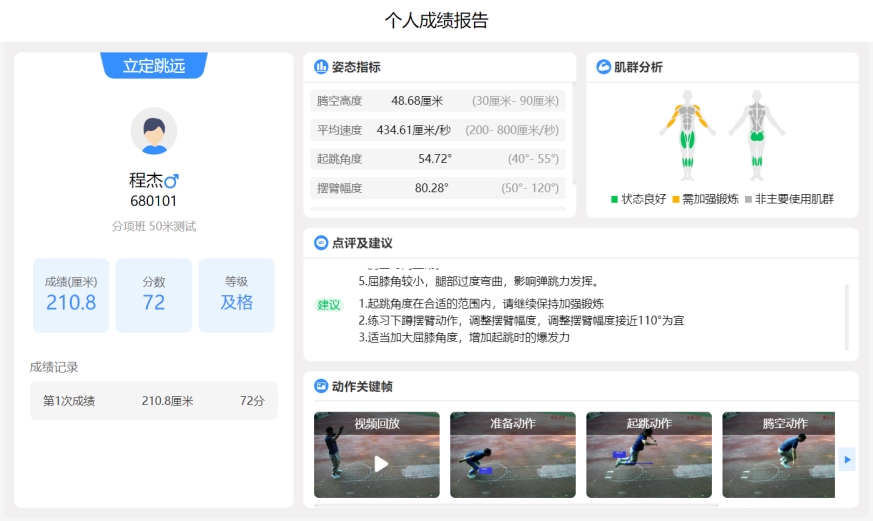 This system can also reduce the workload of physical education teachers. Cameras embedded in the system automatically capture students' real-time motion data while teachers initiate the corresponding tasks. This data can be collected and combined with insights from sports experts, automatically generating performance scores and personalized sports programs to enhance the training regimens prescribed to students.
Yishi Technology's innovative approach has already made a significant impact, having been adopted in over 40 Chinese cities to date, benefiting hundreds of schools and over 1.2 million students. Multiple schools have reported improvements in their students' physical test scores and enthusiasm toward physical activities.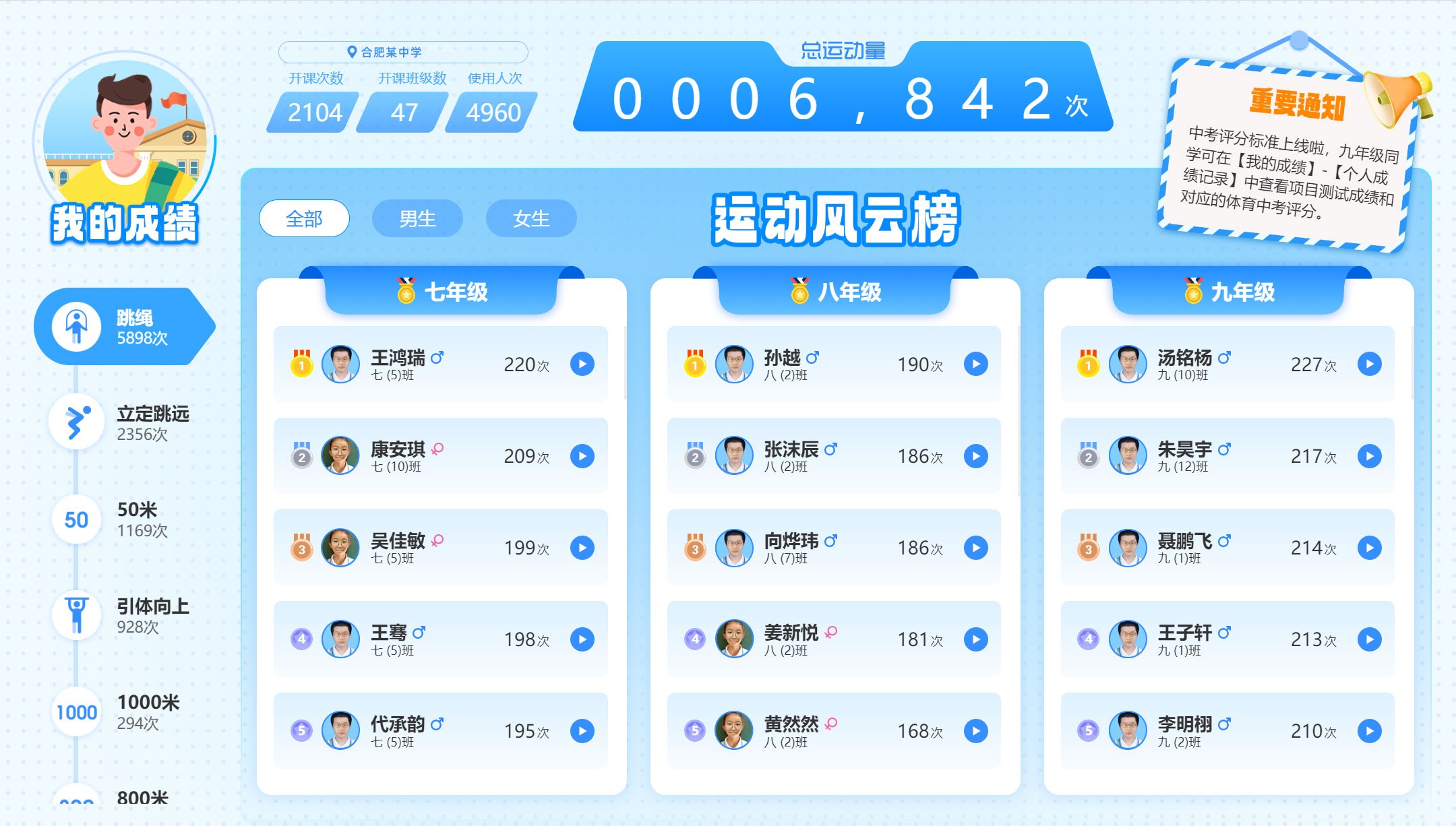 Tang Yiping, founder of Yishi Technology, was formerly from the Chinese information technology company iFLYTEK, having worked with the company for many years and garnering extensive experience in product R&D. In 2019, he left iFLYTEK to start Yishi Technology, building the team to the current size of over 100 people. Its R&D team accounts for about 60% of the company's total manpower, comprising doctoral and master's graduates from esteemed universities. The company holds over 150 IP rights, including 40 patents and over 20 software copyrights.
Tang hopes that Yishi Technology's smart playgrounds can make physical education more dynamic and engaging, allowing children to truly enjoy the experience.
​​​​KrASIA Connection features translated and adapted content that was originally published by 36Kr. This article was written by Lin Weixin for 36Kr.