Wang Libo's apartment in Shanghai is filled with Xiaomi products: an air conditioner, a humidifier, a space heater, a lamp, among other things. "I don't see myself as an avid fan, but I really appreciate Mi Home products. If I use my heater in the winter, I can set it up to automatically turn off at 8:00 a.m. every morning," said the 25-year-old Shanghai-based tech blogger, referring to Xiaomi's smart home brand launched in 2016. He was not surprised to hear about Xiaomi's plans to make cars, but questions whether Xiaomi has what it takes since it has primarily focused on consumer electronics.
When rumors surrounding Xiaomi making electric vehicles were confirmed at the end of March, Chinese netizens were largely impressed by Lei Jun, the co-founder, chairman, and CEO of Xiaomi, who announced that this would be his final major entrepreneurial project. "Entering this sector is a natural choice for us as we expand our smart AIoT (artificial intelligence of things) ecosystem and fulfill our mission of letting everyone in the world enjoy a better life through innovative technology," he said at the launch event.
With EV startups such as Tesla, Nio, and Xpeng going strong in China, traditional auto gatekeepers like SAIC Motor have followed suit. Consumer tech companies, led by Xiaomi and Huawei, are part of the most recent wave of companies trying to break into the EV market.
"Providing their own EV not only gives tech companies access to even more data on usage and a window into all aspects of their customer's lives, but they also offer a potential lifetime source of revenue from not only products but also services," said Stephen Dyer, global consultancy AlixPartners' managing partner in Shanghai. Given that cars nowadays come equipped with driver assist systems, connected services, and potential full automation, they can possibly become multiple sources of revenue, he added. Although designing and manufacturing an EV makes sense, how will Xiaomi do it, and will consumers buy in?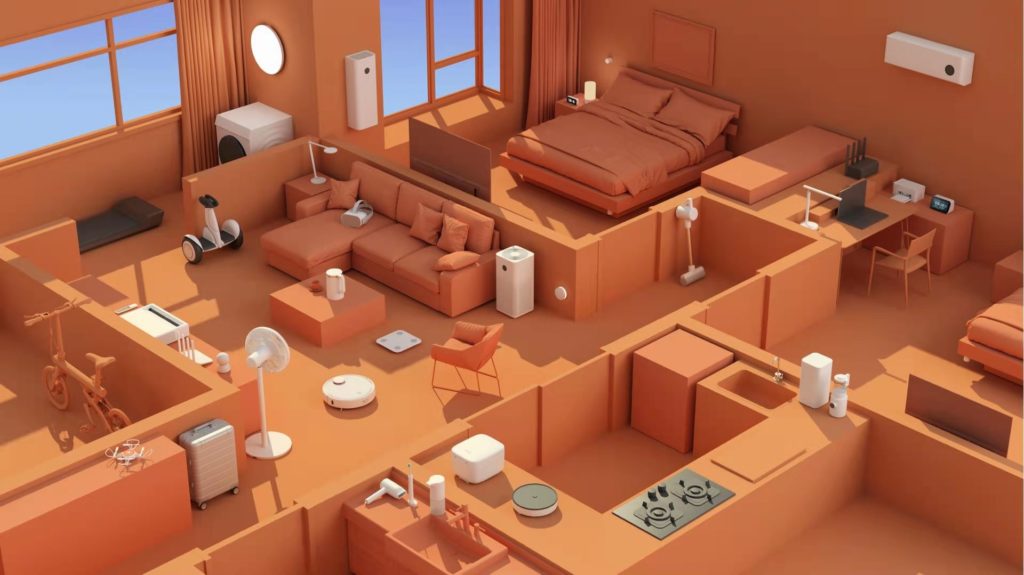 Power to the people
Xiaomi's initial success as a smartphone maker had everything to do with its community of Mi fans, which led to Xiaomi phones selling out within several minutes ever since its first model. Just like its co-founder Li Wanqiang, who left the company in 2019, said in his 2016 book The Xiaomi Way, "We see the sense of participation as Xiaomi's core philosophy. We do product development, marketing, and customer service with our users; we see them as friends."
Experts believe that Xiaomi fans can largely boost the new venture's sales in the future, which is an advantage that other carmakers don't necessarily have. "I expect Xiaomi to repeat its early playbook for smartphones—build a community of super fans and do stunningly fast iterations," said Jeffrey Towson, a former professor at Peking University. "Neither General Motors, Volkswagen, Huawei, nor Google have super fans and evangelists. But Tesla and Xiaomi do. It's a big strength."
But the power of fans does not just materialize in sales. To be able to create a sense of participation, as Li called it, certain consumers are expected to be involved in the process of product development. "Mi fans are very enthusiastic about offering advice on different products and giving professional opinions on new product planning," said an industrial designer at a startup that Xiaomi invested in.
Before a product is designed, Mi fans can state their user needs and expectations via questionnaires, and then afterward, they are invited to do user tests with sample products, designers at the above startup told KrASIA. The design team often exchanges thoughts with Xiaomi fans on WeChat for products under development, some of which are branded as Mi Home products.
If Xiaomi's initial growth was propelled by Mi fans, the reason for Xiaomi's growth in recent years might be skewed toward mass consumers like Wang, who are loyal to the brand's thoughtful design and cost-effectiveness. "The user experience of [Xiaomi products] is very human-centered, and the company is able to drive down prices," Wang said when asked why he prefers Mi Home products.
But unlike electronics, cars are highly personal, one of the other startup's designers said. "If I were to consider buying a car, it'd be very different from buying a TV or a rice cooker."
After going public in 2018 on the Hong Kong Stock Exchange, as the world's biggest initial public offering since Alibaba, Xiaomi is zeroing in on expansion. In Q4 2020, the company added 1,000 stores across China, bringing its total retail store count to 3,200. Last year, Xiaomi posted revenue with a growth rate of 19.4% year-over-year to RMB 245.9 billion (USD 38.1 billion), according to its annual report.


Build it out
It is clear that Lei, who will concurrently be the new venture's CEO, has had an interest in the booming EV market for a while. Around 2014, he purchased two Tesla vehicles for himself and his business partner after meeting Elon Musk in Silicon Valley, local business media outlet Yicai reported. Lei's investment firm Shunwei Capital, founded in 2011, has also backed Nio and Xpeng.
There are several strategic business models that consumer tech companies can take on for manufacturing cars, according to Dyer of AlixPartners, who is a former Ford Motors executive. These include the simplest approach of adopting a pure supplier model, to more challenging approaches, such as using contract manufacturing, acquiring an existing automaker, or building their own capabilities to design and produce EVs.
Hypothetically, the technological know-how from Lei's portfolio companies can complement the R&D and production capability from the startups within Xiaomi's ecosystem. The ecosystem companies already produce everything from home appliances to kitchen appliances to wearable tech, which are made available on Xiaomi's e-commerce platform Youpin. For companies like the said startup, Xiaomi would dedicate in-house designers to accompany the design and production process and ensure the features meet the design aesthetics.
It is unclear which path Xiaomi has chosen for EVs, but the company already shows great commitment to funding. During the launch event, Xiaomi said it would invest an estimated USD 10 billion over the next ten years, with RMB 10 billion (USD 1.55 billion) earmarked for the first year, the latter of which almost equates to its 2020 net profit. Xiaomi did not respond to requests for comments before publishing.
There is no doubt that the road ahead will be challenging. "Designing, sourcing, assembling, distributing, and servicing automobiles is one of the most complex industrial value chains of any business," said Dyer. "The product development process itself takes three to five years, unlike the six to 12 months for a consumer electronics product."
Creating a new car company is a long, hard fight with a very narrow path to success and greatness, said Towson. "Elon Musk has done it, and Xiaomi is the dark horse. I think they could surprise everyone," he added.