Xiaohongshu, also known as Red, is China's most fashionable and popular lifestyle-focused social platform. It built a stellar reputation by hosting dependable user-generated content and word-of-mouth reviews, and has built a community of 100 million active users who are mostly young women. They use the platform to discover and review beauty and health products. Posts concerning tourism and leisure destinations are also popular, and there is no shortage of travel bloggers who regularly post content.
However, that image of Xiaohongshu is being challenged. The platform has been criticized for heavily filtered, stylized photographs and perfectly captured imagery that is becoming increasingly common on feeds. Criticism reached a crest during the recent National Day holiday in the first week of October, when bloggers each with follower counts in the millions shared side-by-side comparisons of images posted by influencers on Xiaohongshu and what visitors see in reality. This prompted many travelers to share stories about featured destinations where they had disappointing experiences.
One location where this happened is Fuxian Lake in Yunnan Province. Photos taken by the lake show a dreamy beach with pink sand. These images quickly racked up many thousands of likes on Xiaohongshu and were circulated on other platforms as well. Hundreds of visitors planned trips to Fuxian Lake based on the photos they saw, only to find that the shore was covered with brick-red mud and gravel. Nearly all left feeling let down.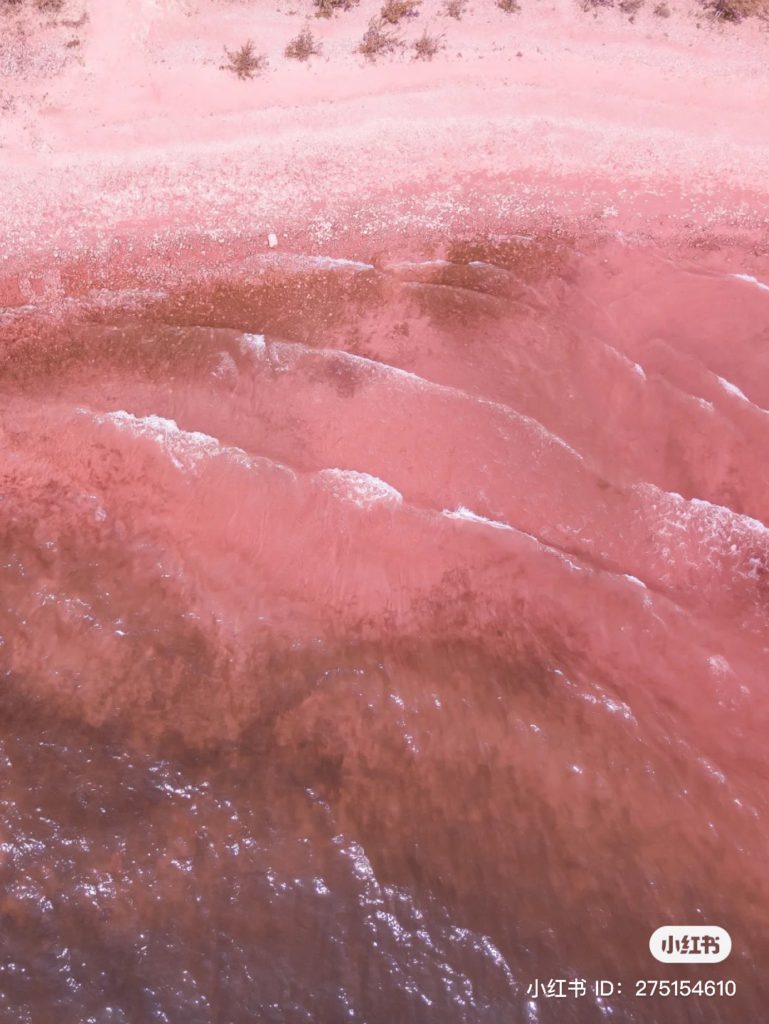 Eventually, complaints flooded toward Xiaohongshu. The platform issued a statement on its WeChat account on October 17, acknowledging there was a problem of travel influencers posting "overly beautified" photos of scenic spots. "Because these bloggers did not clearly label their works as creative photography, people interpreted them as part of travel guides. Users who visited the locations were disappointed by the differences between their expectations and reality. We sincerely apologize to our customers," the statement read.
This episode has marred Xiaohongshu's credibility. Whereas organic reviews and content cemented its status among young consumers in China, the polished style utilized by some influencers to generate impressions runs against the original concept of maintaining trustworthy user-generated posts.
Deng Jianguo, director of the Department of Communication Studies at Fudan University, told KrASIA that the matter isn't simply about skills. "They have the eyes to find beauty where others cannot," Deng said, referring to influencers who are able to create stunning images.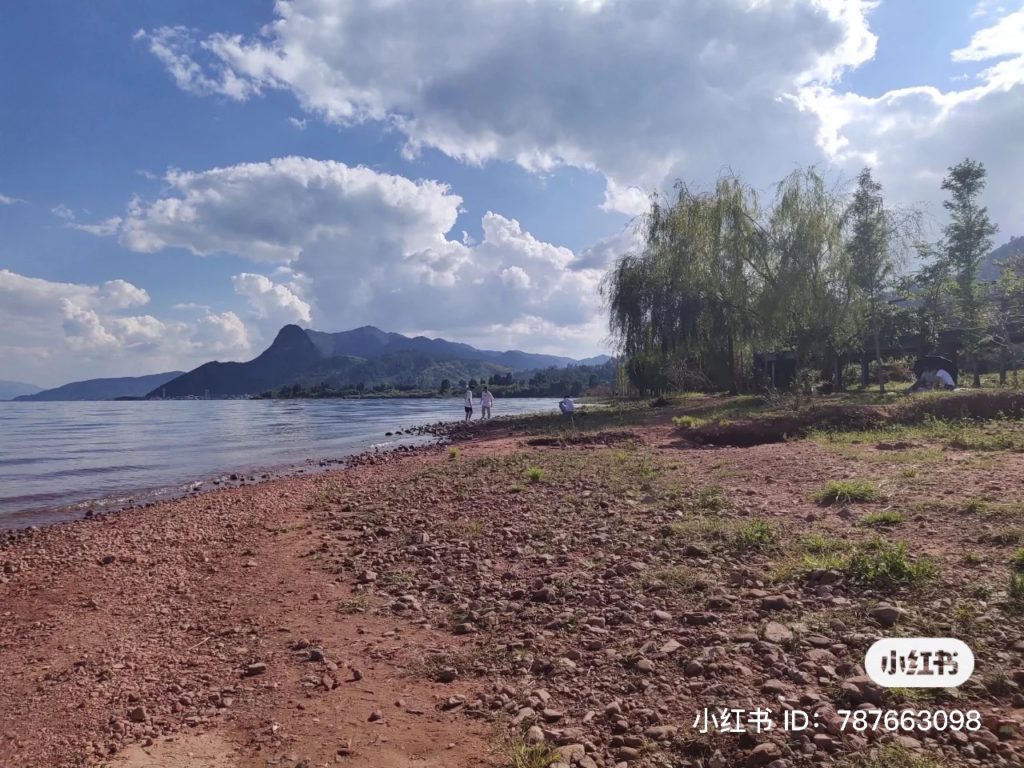 But there are cases where presenting a curated, over-edited image without taking into account its impact has led to acrimony. "By photoshopping real photos into artistic creations, Xiaohongshu influencers gain clout and therefore guide other users to take action, such as going to a spot that looks amazing on their feed, or purchasing a product that they say is effective," Deng explained. "Artistic expression can be imaginative, but content that shapes people's behaviors must reflect reality, even if it was produced to satisfy purely commercialistic motivations."
The reputation of influencers on Xiaohongshu isn't impacted in any official way if they are found to be misleading their readers and followers. There are no punitive measures, like limited posting rights or account locking, if the content uploaded by influencers is deceptive. Deng suggests that the platform should build a credibility ranking for high-profile users to foster a healthy ecosystem on Xiaohongshu.
The platform's community codes contain reminders to avoid over-editing photos, especially if the content relates to beauty, fashion, and recommendations for places to visit. After the recent controversy, Xiaohongshu said it will launch a ratings list for touristic sites, so users can indicate whether the real place matches the gorgeous images seen online.
But that may not be a remedy, according to a former Xiaohongshu blogger, because the platform was designed to provide a constant pipeline of images that present beauty to users, and the race for them to develop loyal followings—and eventually corporate sponsorships—often depends on the practice of uploading excessively edited images.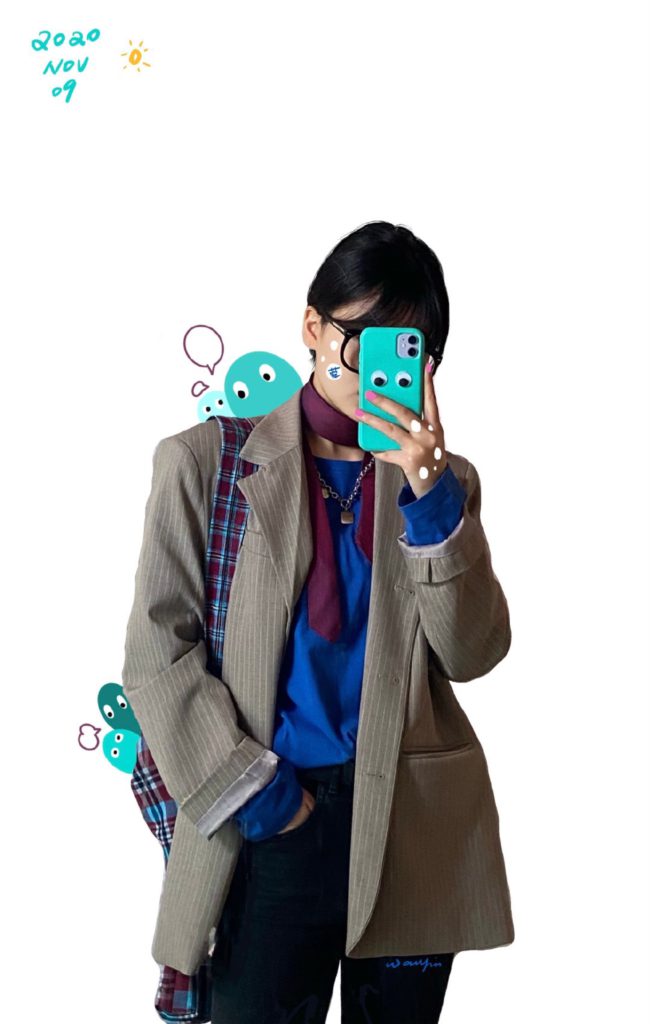 "Xiaohongshu is a huge market for advertisers, ranging from global luxury brands to small e-commerce shops. In other words, you don't have to be very well-known to get sponsorships," said Cici He, who used to blog about fashion on the platform.
With a mere 800 followers, He didn't have significant clout on Xiaohongshu. But she still managed to secure two sponsorship deals per week. Most were what the brands called "exchanges," where they sent her products for free, and in return she featured those items in her "outfit of the day" posts. "I didn't filter my photos, because that changes the colour of the outfit, but I would do a little body shape modification, just to make the outfit look better on me," He said.
The practice extends to coffee shops, hotels, and touristic sites, which "invite" Xiaohongshu influencers to "check in" at their locations to gain a place of screens.
The blurring of advertising, endorsements, and organic plugs is prevalent on social platforms, where interpersonal connections are valued—and then exploited by promoters and brands. Xiaohongshu coasted with a reputation that suggested users support each other by providing honest reviews, but the deal-making that takes place behind those presentations are surfacing now that some influencers' polished images are being dismantled.
Even if Xiaohongshu establishes a credibility or ratings system, it may be difficult to evaluate the genuineness of some posts, as the platform is not involved in facilitating endorsements. Those deals are made in private between brands and specific users.
Meanwhile, Xiaohongshu struggles to find its footing after the early October fallout. Now that its credibility has taken a hit, can the platform present itself as a place for authentic content again?