Kingsoft Cloud made its trading debut on NASDAQ (NASDAQ:KC) earlier this May with great success. However, its fame beyond the trading desk or industry circles has been relatively contained.
An easy illustration: ask the average person on the street if they know what Tencent (HKG: 0700) and Alibaba (NYSE: BABA) are and you will probably see some recognition in their eyes. Ask them about, Kingsoft Cloud, and you will probably meet a blank or at best, a guess that it may perchance be a bouncy mattress company.
Why does wider fame not follow Kingsoft when it so eagerly advertises itself as the "Number 1 independent cloud service provider in China" and a "Top 3 provider in China"? What does it mean to be number three, anyway?
What does independence mean? 

The answer to its market positioning lies in its proclaimed independence. Kingsoft makes a careful distinction between being number three on the whole and number one specifically within the field of independent cloud service providers.
There is no official accounting or business definition for what it means to be independent (in this context), and the average retail investor might mistake this for marketing verbiage.
However, in its offering documents, Kingsoft offers some insight. It frames itself as independent because it is not one of the cloud service providers that belong to certain large-scale conglomerates, "which are themselves involved in a wide range of businesses where they could potentially compete with their customers."
Who could these large-scale conglomerates possibly be? It does not take a rocket scientist to recognize the pot shot to market leaders Alibaba and Tencent, which hold market shares of 46.4% and 18.0% in the Chinese cloud market respectively. To add another player, Baidu (NASDAQ: BIDU) recently even claimed 8.8% of this market as of 2020.
Together, Alibaba, Tencent, and occasionally Baidu, a triumvirate also known as the BAT, dominate the cloud services market. In contrast, Kingsoft Cloud's market share of between 5% and 6% as of 2019 seems modest at best.
Being independent endears one to a multi-hedging strategy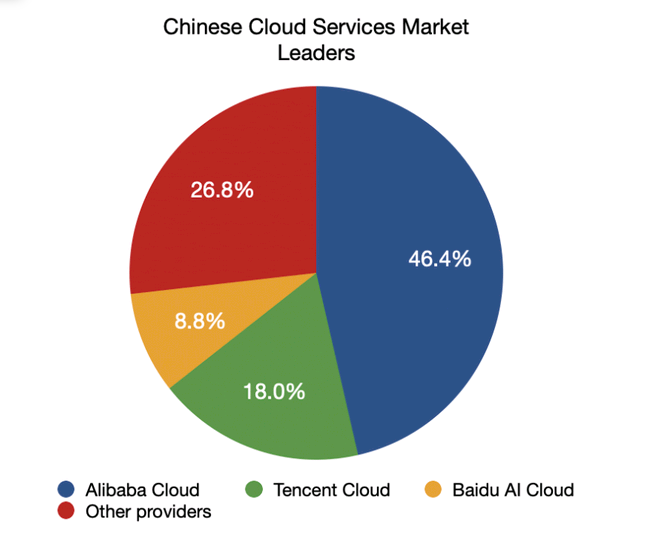 Kingsoft Cloud obviously tried to make the best of the situation by subtly positioning itself as the independent anti-BAT. It is okay to be number three as long as this commands a critical mass of demand: after all, the Chinese cloud market is a multibillion-dollar industry and even a small slice of this pie is quite a substantial fortune.
Arguably, Kingsoft Cloud knows that its eagerly advertised "independence" makes it more attractive to certain types of customers.
For one, there will always be mature companies and industries which may want to minimize their exposure to these three conglomerates for strategic reasons.
Alibaba, Tencent, and Baidu have seemingly limitless ambitions, and their furtive attempts to edge into industries as varied as the education and automobile industries remain disturbing to the incumbents in these areas.
For instance, Haier (SSE: 600690) is an enterprise customer of Kingsoft Cloud despite having partnered with Alibaba Cloud previously. Even Tencent-backed VIPKid, for example, shopped around and entered into a project-based partnership with Alibaba Cloud when launching a plan to provide free classes to children across China at the height of the outbreak.
Such companies' reasons for shopping around for cloud providers remain opaque. Possibly, they fear conflicts of interest with their suppliers having harbored ambitions to enter their own industries.
At the very least, even if these companies do not fear BAT directly, they may want to hedge their bets by using a multi-cloud strategy in light of increased aggression from private or public hackers. Aside from the threat of operational disruption, cultivating an overt reliance on just one provider for all of their data storage and processing needs is risky, and might result in a supplier concentration that might put off their own investors.
Read more: Asia's post-virus economic revival to be built on the back of Chinese cloud services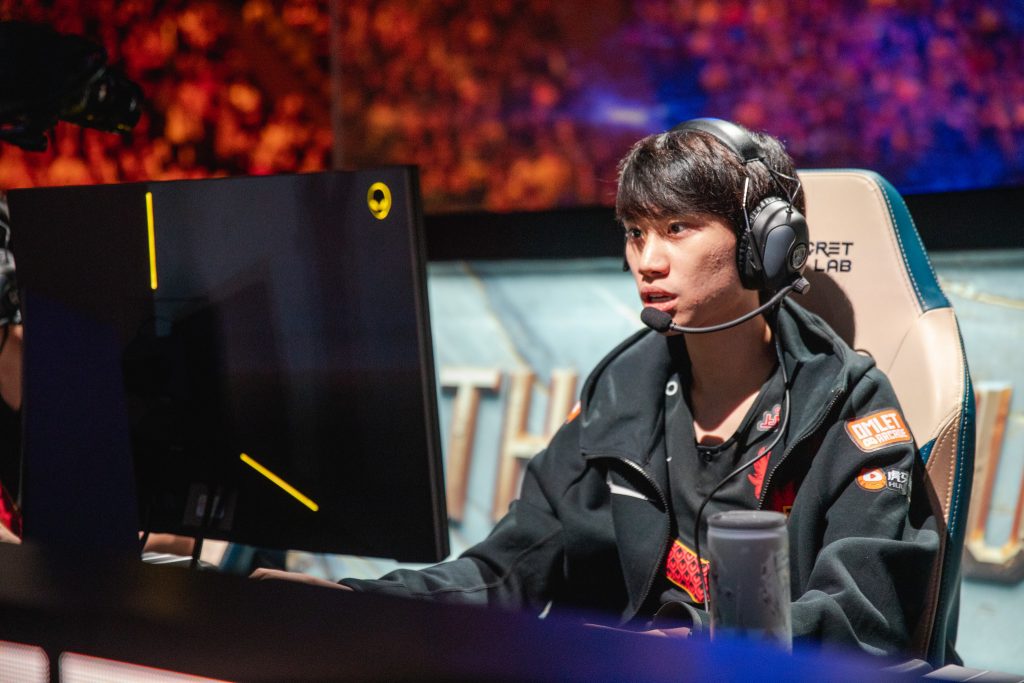 And then, we have the young dreamers who wish to fly below the BAT radar while trying to kickstart their companies. Younger tech companies and startups require cloud capabilities to expand their operations as they generate increasing amounts of data and hosting needs.
Yet, there may be understandable hesitation to tie themselves to BAT or at least declare their stripes too early by pursuing cloud computing capabilities under one of these three major players.
To be fair, being associated with BAT at an early stage is often a sign of success for fledgling companies. However, Alibaba, Baidu, and Tencent are known for their roving eye and acquisitive natures. Having operational, customer, and company data captive under one of these three might raise significant risks if a startup has aspirations to be BAT-independent.
ByteDance's use of Kingsoft Cloud is a good example of competition-driven vendor selection. Chinese companies are not beneath aggressive declarations of war: for instance, Tencent's super-app, WeChat, has been systematically blocking links of ByteDance's various apps.
In comparison, ByteDance's relationship with Alibaba has been relatively harmonious. However, ByteDance's e-commerce aspirations firmly put it at odds with Taobao, prompting the market to wonder if Alibaba might start taking a more aggressive stand against ByteDance in the future.
In light of ByteDance's troubled relationship with BAT, it is no wonder that it selected Kingsoft Cloud's services for its core capabilities. Kingsoft Cloud provides ByteDance applications, including Douyin, Toutiao, and Xigua Video with cloud solutions to provide high-speed on-demand video solutions to users – a key driver of its success that it is reluctant to place in the hands of more avaricious conglomerates.
Are fears of non-independence rational?

At the moment, there is no single data protection authority in China. Therefore, data protection is sector-specific. Because different rules apply under different sector authorities, the extent to which companies are held responsible for data breaches is somewhat confusing.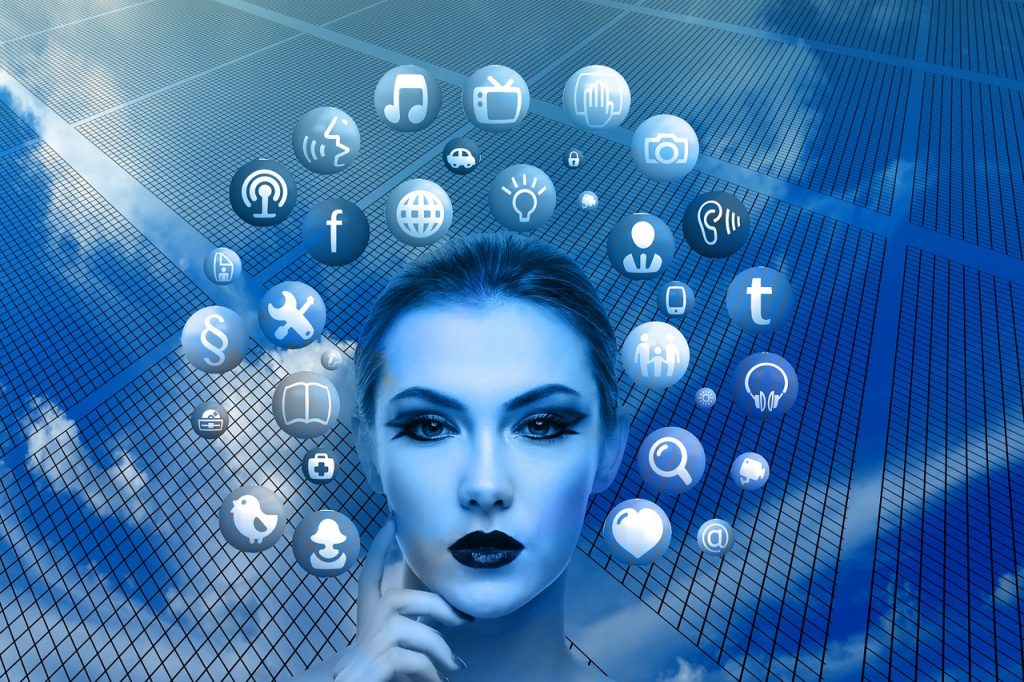 However, China's grip on the regulation of data hosting and protection is becoming increasingly tight. This follows the trend worldwide of companies being subject to a host of increasingly stringent data processing and storage laws.
For instance, China's Classified Protection Regime 2.0 introduced late in 2019 included strengthened measures on data compliance for applications such as cloud computing, mobile internet, and the Internet of Things (IoT).
In light of China's improved data security, there may not be significant potential for intentional data breaches or misuse by licensed cloud hosting companies in the future — even if such cloud firms are linked to big conglomerates.
For example, the Multi-Level Protection Scheme (MLPS) introduced as part of China's cybersecurity framework, imposes stringent requirements on emerging technologies such as cloud computing and IoT. Big companies may not be able to cherry-pick the protections they give to clients or rampantly access their data.
However, probability might give way to fears. Even in the West, established companies still urge employees to stay away from using Google Drive or iCloud when holding sensitive data, as a precautionary measure against data leakage or data control problems.
Despite Apple and Google's repeated assurances of data encryption, security, and their own inability to access their customer data, public queries about privacy invasion and allegations of data misuse recur seasonally.  There is always an inherent threat that administrative personnel working for a cloud provider could access the data stored with them. This is not even considering that big-brand companies have a target on their backs for hackers to commit cloud, or internal database security breaches.
The inestimable value of a "what-if" might be priceless to nervous companies. A single crash on a day with unusually high-demand, such as a mass-market gaming competition or shopping festival, would literally be their worst nightmare.
Tracing fault ex-post might be prohibitively difficult and probably pointless in light of the losses incurred. To avoid putting all their eggs in one basket, therefore, companies may just seek out independent cloud providers for their services, even if only project-based.
The problem of Xiaomi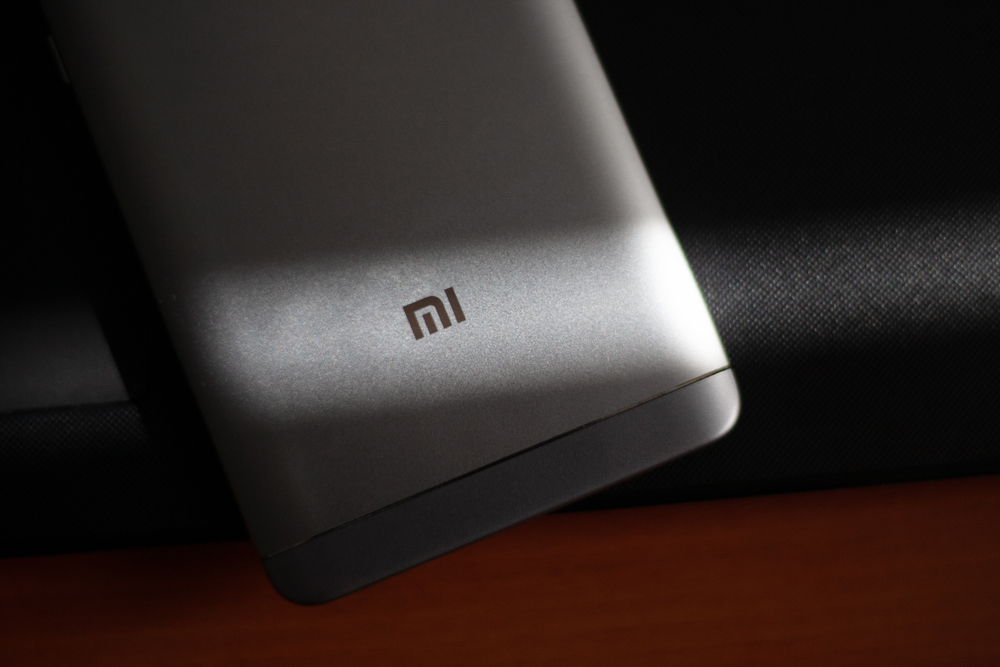 Xiaomi (HKG:1810) has been and still is, something of a gentle benefactor to Kingsoft Cloud as its earliest angel investor pouring in USD 1.82 million in 2012. Before its spinoff, Kingsoft Cloud's parent company, Kingsoft Corp (HKG: 3888), also benefited from comprehensive Xiaomi contracts.
Under the terms of a framework agreement disclosed in its filings, Kingsoft Corp provided cloud services and promotion services, jointly operated games, and offered various hardware products to Xiaomi. In 2018, it also jointly unveiled an intelligent network platform to improve user experience and solve network problems such as high latency, network congestion, and cybersecurity.
It should come as no surprise then, that according to Kingsoft Cloud CEO Wang Yulin, Xiaomi accounted for about 70% of its total revenue in its earlier days. To be fair, Kingsoft Cloud has been consciously trying to reduce its reliance on Xiaomi for revenue since.
However, Kingsoft Cloud is still plagued with a high customer concentration, with a handful of customers accounting for the majority of its business. In 2019, its top three customers accounted for 57% of its revenues, with Xiaomi accounting for 14% of this.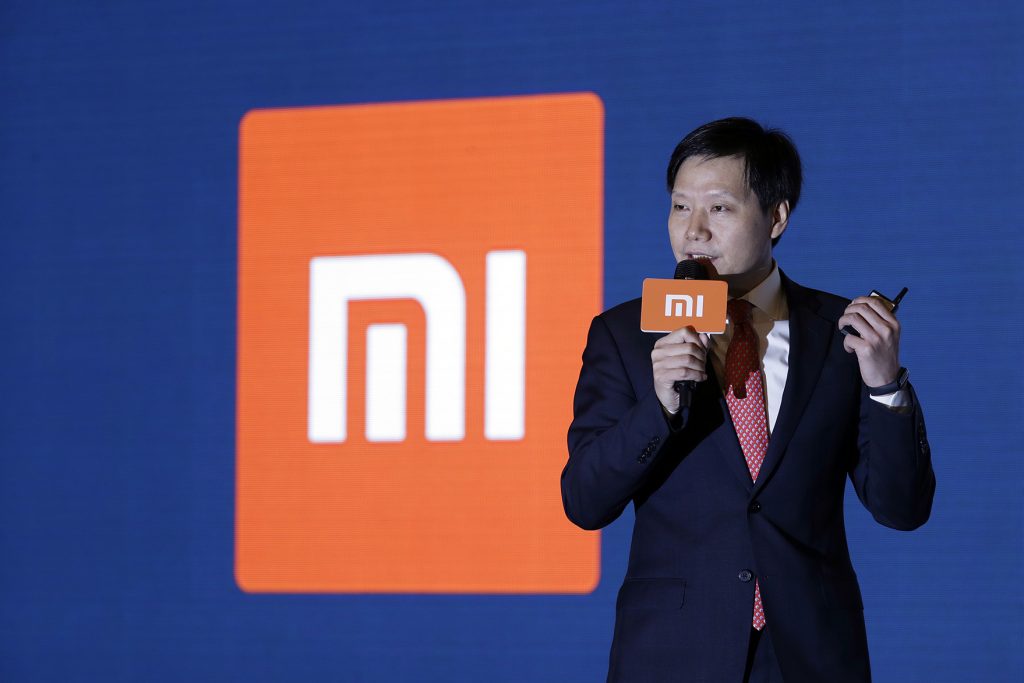 There is also the small issue of Kingsoft Cloud's chairperson, Lei Jun, also being the chairperson of Xiaomi.
This is no accident. Lei Jun envisioned the need for Xiaomi to develop its own cloud capabilities from Xiaomi's early days. For all its core competence in hardware, Xiaomi has harbored the desire to become an internet company from the beginning, as manifested in its impressive suite of smart hardware.
Rising cloud storage and data analytics costs, as well as security issues, means that sinking capital into in-house cloud capabilities makes sense when taken to scale.
This almost incidental path to the cloud is consistent with that of other major players, whose core industries brought about the shift to cloud in-house.
Cloud computing became huge for Amazon and Alibaba because these e-commerce platforms needed short-term but robust data processing capabilities on shopping festivals such as Black Friday and Single's Day.
It is, however, hugely unprofitable to build cloud capabilities from scratch in the near to mid-term. Building data centers and purchasing servers requires immense capital expenditure that will take years to recover. This is why not everyone does it.
Lei Jun's all-in risk-taking attitude, therefore, can be summarised in a quote of his.
"Even after the IPO, we are going to have to struggle hard for many years. The original Kingsoft was like planting grass in saline soil. Since we are going to suffer anyway, why not fly a kite at the mouth of the typhoon? Even pigs can fly if they stand at the mouth of the typhoon!"
A mixed bag of feelings
Overall, investors aren't quite sure what to make of Kingsoft's relationship with Xiaomi. On one hand, Lei Jun's involvement is a clear signal that this company does have experience backing its vision. Xiaomi's patronage also provides assurance that it will always have a big brother to watch over it.
In addition, assured cooperation between Xiaomi and Kingsoft Cloud means that there is further room to enhance Kingsoft Cloud's own technical capabilities.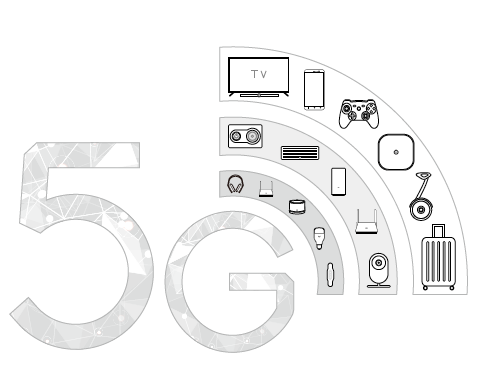 To remain fundamentally competitive, Kingsoft Cloud needs to constantly invest in R&D to redefine and fine-tune its offerings. In 2019, 51.6% of its operating expenses were dedicated to R&D.
However, this may not be enough. Alibaba does not disclose its R&D expenses across its numerous business units, but in 2019 alone, it spent a staggering USD 5.5 billion on R&D – a respectable portion of which will be directed towards Alibaba Cloud's development. In absolute figures, Kingsoft's R&D expense of USD 85.5 million seems paltry.
It is here that Kingsoft Cloud's symbiotic relationship with Xiaomi comes in handy. With both strategically cooperating to develop, for example, edge computing and greater IoT technologies, it is not inconceivable that Kingsoft Cloud will benefit from reduced strain on its financial capabilities while simultaneously using Xiaomi's IoT network to obtain concrete experimentation opportunities and refine the direction of its research.
The latter is particularly important because one main risk in cloud computing is the failure to realize the full potential of cloud computing due to limited exploration of use cases.
However, the technical development of cloud computing technologies is dependent on demand from the Internet industry, and Xiaomi's own products and services provide an ample harvest for Kingsoft Cloud to work on and experiment with when testing out more novel technologies.
For instance, increased computational demand from popular, complex data streams such as video-streaming has increased the deployment of edge computing, an extension of the cloud computing industry. This has been further augmented by the growth of 5G and IoT technologies. Xiaomi and Kingsoft Cloud's partnership in this respect, therefore, seems to generate synergies in realizing their IoT and edge computing aspirations respectively.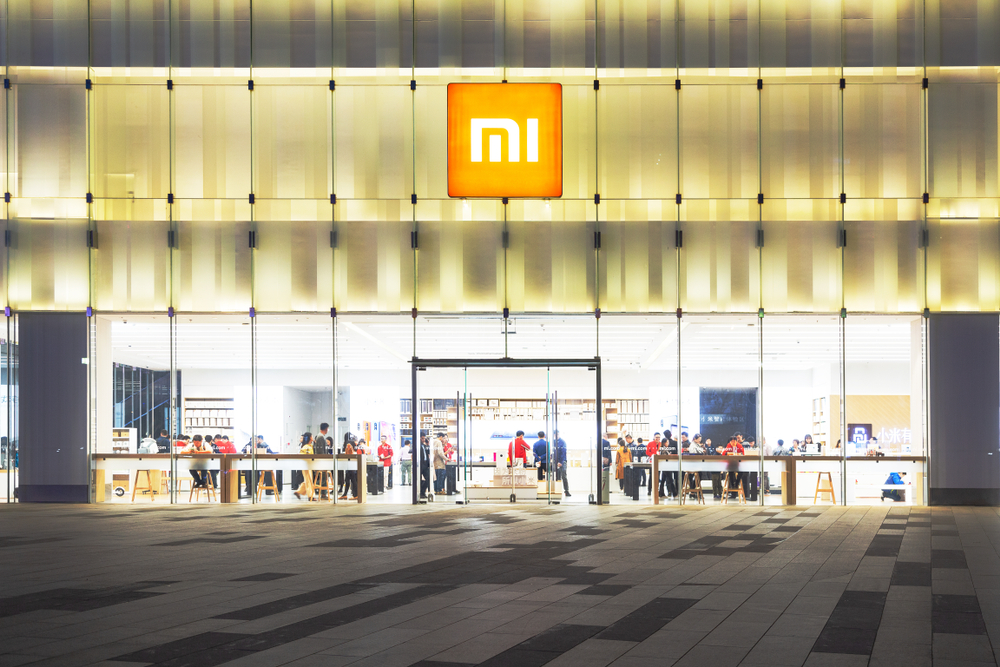 However, on the business performance front, Kingsoft Cloud's overreliance on Xiaomi raises questions on the sustainability of its revenue.
Should Xiaomi's performance falter in the future, demand for Kingsoft Cloud's services might as well, especially with Xiaomi's RMB 10 billion bet on a "smartphone + AIoT" strategy.
In addition, the growth of Xiaomi's hardware sales is linked to Kingsoft Cloud's expansion in cloud revenue. For instance, there were also over 291 million MIUI users in 2019. MIUI is an Android-based operating system for smartphones and tablet computers developed by Xiaomi, with Mi Cloud being one of its default features.
Further, for all of Lei Jun's connections to both companies, it would be remiss to not remember that the idea of a company is, after all, a corporate body. Directors are bound to make decisions in the best interests of each company separately, and potential conflicts of interest may arise in the future between both companies. This seems improbable at the moment, but one never knows.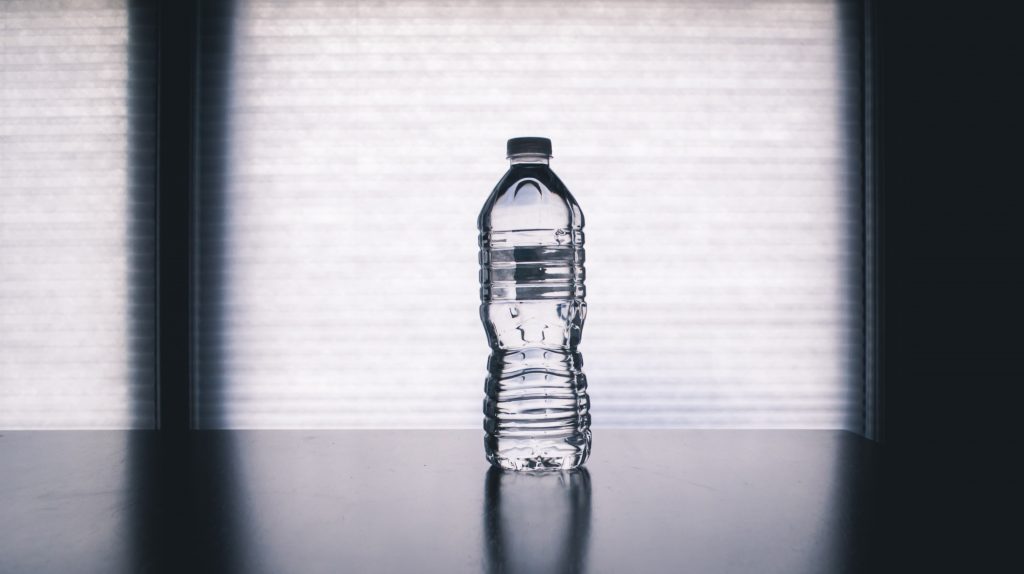 On the image management front,  there is also the customer-facing question of whether its neutral image will endure.
Since Kingsoft's brand hinges on being independent, its symbiotic relationship with Xiaomi is an awkward fact of nature that cannot be ignored. Conflicts of interest with Xiaomi may arise for potential customers in the future, especially with Xiaomi's expansion across industries.
Slights to Xiaomi's image will also harm Kingsoft Cloud's image of neutrality. For instance, Forbes previously alleged that Xiaomi's products raised serious privacy concerns, although Xiaomi denied all claims.
For Kingsoft Cloud, a possible saving grace is Xiaomi's relative lack of success in trying to brand itself as "an Internet and a software company much more than a hardware company."
Xiaomi has been making valiant attempts to brand itself as an Internet company since the days of its IPO. However, 59.3% of its total revenue still comes from smartphones. A respectable 30.2% of its revenue comes from IoT and lifestyle products, which sounds quite promising until you realize this also includes demand for smart TVs, home appliances, Mi band, Mi electric scooter, and Mi Air purifier.
In comparison, only 9.6% of its revenue comes from internet services such as advertising, gaming, and e-commerce, although this percentage has been growing.
For all of this, Xiaomi is very much still a hardware-heavy company. This might be somewhat comforting to tech companies who are would-be customers of Kingsoft Cloud.
Because Xiaomi's competences are relatively narrowly encircled, the chances of them becoming a massive ecosystem threat that might cannibalize Kingsoft Cloud's customers is a concern that can be put on a back-burner for now.
The difficulty of remaining number three
Remaining third (or fourth, depending on who's counting and when) is no mean feat. Being in the uncomfortable middle-child position makes Kingsoft Cloud open to threats from both ends of the spectrum.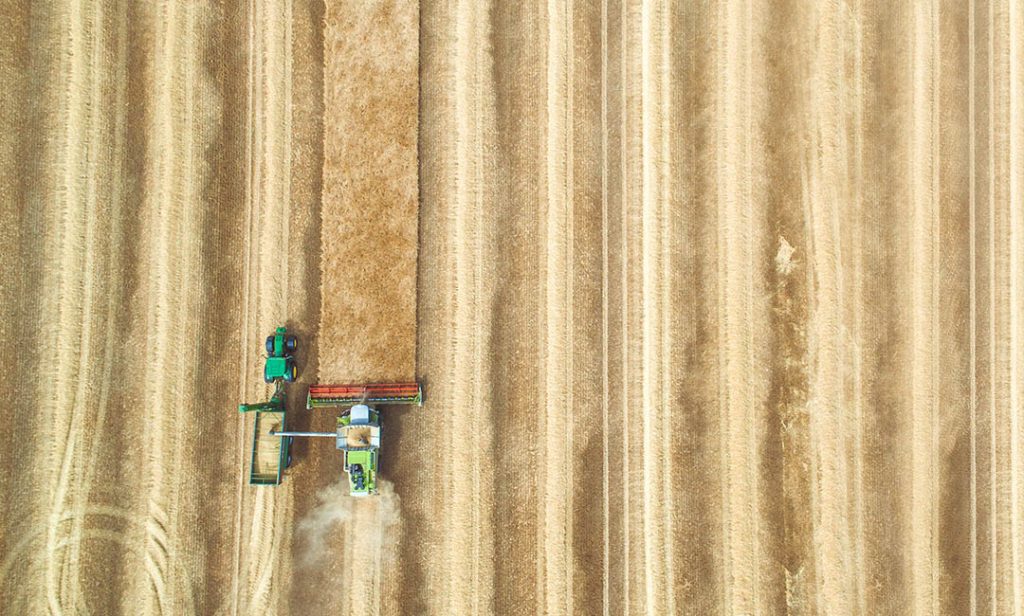 On one end, Kingsoft Cloud faces obvious threats from Alibaba Cloud and Tencent Cloud as reigning market leaders. Yet, Kingsoft Cloud may not even be the competition of choice for these two behemoths. Alibaba Cloud counts among its competitive peers the likes of Amazon Web Services (AWS), Microsoft, IBM, Google, NTT, and Oracle, for example.
In comparison, Kingsoft Cloud, with its 6% share of the Chinese market, is something of a small fish. With Baidu on the rise, its coveted third-place position may even be in danger.
There is a significant asymmetry here. It may just be easier, cost and time-wise, for these market leaders to flick off Kingsoft Cloud's attempts to chip away at their market share than it will be for Kingsoft to expend the effort to attempt in the first place.
On the other end, Kingsoft faces rising contest from new companies in the cloud computing industry. For instance, UCloud was listed on the Science and Technology Board of the Shanghai Stock Exchange (Star Market) this year to great fanfare. It successfully raised USD 238 million in the first dual-class IPO in the Chinese mainland. Qingyun Qingcloud also submitted an IPO prospectus to the Star Market this year in a hint of big plans to come.
It would also be an understatement to say that other Chinese giants are also dipping their toes into the cloud market. Huawei, arguably the world's most famous telecommunications company, has also entered the cloud market, partly as a get around to the US government's attempt to vex its operations.
Like Xiaomi, it sees the development of cloud capabilities as essential to growing its core business as well.
In April 2020, JD.com also announced a partnership with US content delivery network (CDN) services provider Cloudflare to establish 150 new data centers in mainland China.
Make pie not war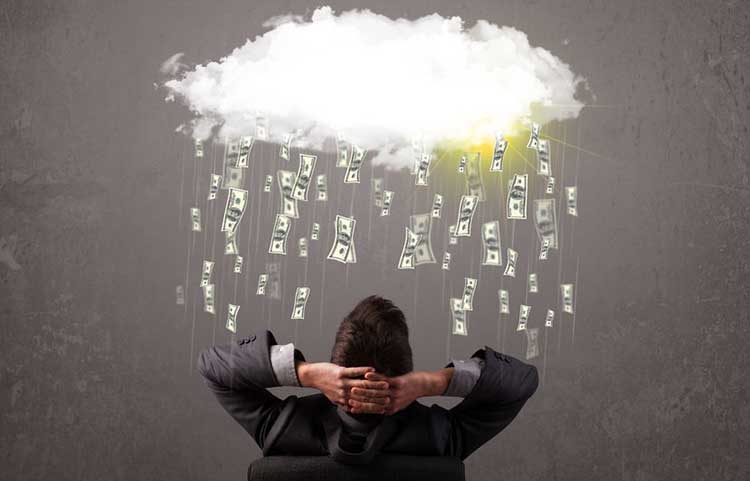 It is true that the size of the domestic pie is huge and growing. China's cloud service penetration rate is only 6%, and just 26% of local companies with more than 1000 companies have adopted a multi-cloud strategy, compared to 85% in the United States.
In addition, increasingly tightening regulation by Chinese authorities on data processing of Chinese consumers may make it difficult for international players to retain their share of the pie in China's domestic market.
The new law on data protection requires business data processing for foreign companies to happen within China, effectively cutting out AWS and IBM's cloud services. This might be exacerbated by increasing US-China tensions and subtle pressures for local companies to switch to local providers.
Because foreign players are unlikely to build their own data centers in China, their only option will be to go with Chinese cloud companies.
Consequently, the delicious possibility of the global players' market shares being taken away overnight, leaves around 10% of free demand (AWS and Microsoft's current market share in China) for Chinese companies to fight over.
With Kingsoft's current 6% market share and future aspirations to 30% market shareholding in the public IaaS market, any slice of China's growing pie can make a huge difference to its fate.