When Vaniday announced its closure in Singapore in December last year, it came as a shock. The beauty booking app had raised a "seven-figure" funding (in euros) just six months prior in June, led by parent firms Rocket Internet and Asia Pacific Internet Group. Following this funding however, Vaniday gradually shut down its global operations in Australia, Italy, the UAE, Russia, and Brazil.
It had closed down everywhere except Singapore. Former Vaniday CEO Saurabh Chauhan explained that the investor board had changed its direction to be "very laser-focused on Southeast Asia." In fact, the firm even had plans to launch in new markets — potentially Thailand and Indonesia — by end 2019 or early 2020. These plans didn't come to fruition in the end and Vaniday exited all markets instead.

There was no clear explanation on their end for this move. In an email to Singapore users, Vaniday simply attributed the local closure "due to various reasons". Media reports speculated that the firm was facing financial troubles despite the fresh injection of funds. Saurabh himself had admitted that Vaniday hadn't been profitable as it solely runs on cash from its 2015 investment.
Despite an unfortunate exit, Vaniday has recently been resurrected with a brand new management and direction.
The takeover of Vaniday
Vaniday is officially back in business as it announced its relaunch in Singapore on July 2. It is now helmed by CEO and co-owner Ruth Teo, who was formerly the vice president of business development for a US gaming and cybersecurity firm. Prior to Vaniday, she had spent more than 15 years holding different roles in technology and communication companies, and has helped various companies expand their business in Asia Pacific.
In an interview with Vulcan Post, Ruth said that she acquired Vaniday together with "one other passive investor" in January 2020, and subsequently assumed the role as CEO. When they took over from the previous management team, Vaniday had already accumulated 100,000 users in Singapore—this is "sizeable by the market's standards," noted Ruth.
She did not disclose how much she acquired the company for, and refused to comment on what triggered the global closure of Vaniday or if it faced any financial woes.
"This (the closure) was handled by the previous team. When we took over in end January 2020, we started afresh on a clean slate," she said simply.
This also means that the new team does not have any relation to the previous funding, she asserted.
Why is Vaniday making a comeback?
The inspiration behind the early-day Vaniday is to create a seamless and convenient way for consumers to access beauty salons and book appointments.
"In the past, people had to scour the Internet, search and compare reviews on Google, then visit the individual websites to find the specific rates and services, proceed to call and wait for booking confirmation," lamented Ruth.
"Furthermore, there were no one-stop beauty and wellness portals for consumers to book services and buy products all at one place. If one wanted to book a facial and attend a gym session in the same week, she or he had to make appointments with the outlets individually."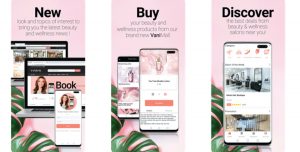 Since booking beauty services is often time-consuming and inconvenient, Vaniday was created to help users easily make price comparisons, see reviews and make appointments with a few taps. Ruth took this original idea and turned things up a notch by pivoting the business to move beyond solely focusing on being a salon booking application.
Since Vaniday's soft launch in February, it has onboarded 10% more merchants on its platform, reaching a total of 1,000 merchants. Describing this relaunch as a "turning point", Ruth is confident that Vaniday will work out this time round.
The first reason for this is diversification. As part of the relaunch, Vaniday has expanded its merchant pool to include gyms, chiropractic services, acupuncture therapy and Traditional Chinese Medicine. Beyond expanding its merchant scope to include fitness and health services, Vaniday has also introduced new features to encompass the full beauty and wellness experience for their users.
Secondly, Singapore has a "very viable and huge market," Ruth pointed out.
"Singapore has over 18,000 salons and holds a significant proportion of middle-class consumers that are digitally savvy (so) we want to capitalise on this."
Last but not least, Vaniday has no direct competitors. While there are existing e-commerce platforms that could rival them, "they are primarily focused on products only, not services," said Ruth.
Not the best time for a relaunch though
However, the timing of the relaunch leaves much to be desired. The COVID-19 pandemic has hit many beauty and wellness businesses and their operations. When merchants get affected, Vaniday inevitably bears the brunt. Ruth admitted that they have taken a hit, especially with the implementation of circuit breaker measures.
"Many of our merchants had to halt their services as Singaporeans were advised to stay at home most of the time. This also means reservations on the platform came to a stop as well," she added.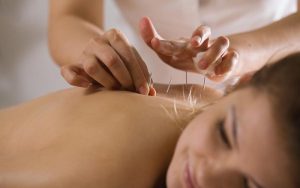 However, a silver lining to this circuit breaker is that it gave them time to focus on developing and enhancing its existing platform with various new features.
"For instance, Vaniday launched customizable digital gift cards that merchants can set according to their preferred value. These gift cards are meant to help merchants tide through this period and can also be utilized by consumers as gifts for others when the situation stabilizes at a later date," said Ruth.
Now that Singapore has entered Phase 2, Vaniday has seen a "significant surge in online bookings" she added.
It's a brand new Vaniday
Vaniday previously prides itself to be primarily a beauty booking services platform, but Ruth wants it to "be much more than just that" with this relaunch. Building on the "one-stop online platform" concept, Vaniday has rolled out new features like an e-marketplace for beauty and wellness products, a digital beauty and lifestyle magazine called VaniZine, as well as an improved loyalty program.
Sharing further about these new roll-outs, Ruth said their online marketplace allows both merchants and consumers to buy and sell a variety of beauty and wellness products such as health supplements, vitamins and superfoods. By entering the e-commerce sphere, Vaniday helps merchants offer more value by providing an additional revenue stream.
"Many of our merchants already have their own products that they retail in their own store. With the e-commerce platform, it provides an additional channel for them to reach customers," she added.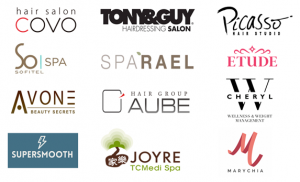 In addition, Vaniday's enhanced booking platform taps on automation and artificial intelligence (AI) to help merchants improve the customer experience. Merchants will receive their booking orders through automated WhatsApp notifications, allowing them to connect, confirm and reschedule appointments with customers, which in turn reduces customer no-shows.
The use of AI provides users with options to other similar salons should their favorite salon experience limited capacity to serve them. Their loyalty program has also since been revamped from the previous system where the amount of cashback earned from each transaction was fixed.
Through the predictive analytics built into its platform, Vaniday is also partnering with merchants so that they can offer targeted promotions for certain segments of consumers. For instance, more freebies or cashbacks can be offered during off-peak periods or when a customer is willing to reschedule their appointments to another available time if their initial booking time slot is not available.
This is to better cater to the needs and requirements customers are looking for when making their desired booking, explained Ruth.
With regards to its online magazine, it aims to "build a strong beauty community" by sharing genuine reviews and allowing the discovery of new beauty trends, products or services. To expand the content, Vaniday is exploring the idea of a series dedicated to entrepreneurs within the beauty and wellness industry where they share their entrepreneurial journey.
"All in all, (Vaniday) is a convenient platform for consumers to discover, shop and connect," said Ruth.
"We really are looking to take the platform to the next level where it no longer is just an app to help you book your next appointment, but a one-stop beauty and wellness platform that can cater to the various needs and interests of our users."
Eyeing a beauty subscription service
According to Ruth, one key business challenge that Vaniday faces is to increase the lifetime value of its customers. What should they do to get customers returning to their platform? One strategy they currently have in mind is a subscription service.
"Vaniday is looking into rolling out a beauty subscription model on its platform where users can pay a monthly fee to get access to a variety of beauty, wellness and fitness services," said Ruth.
"In my previous works, I have helped to grow several subscription services successfully in APAC with good customer retention. I am still experimenting ways to replicate these successes in Vaniday which offers non-digital goods."
In terms of other future business plans, Vaniday is also looking at expanding into Malaysia and the Southeast Asian market in the near future.
"However, with the current pandemic, our plans have taken a temporary halt. Once the situation stabilizes and we have solidified our operations in Singapore, we will certainly explore our expansion plans again."
"For now, our biggest goal this year is on driving sales and tripling the merchant base to 3,000 in the next 12 months."
This article was first published by Vulcan Post.