China's recent macroeconomic headwinds, exacerbated by the US-China trade war and the African swine fever, caused investment in the country's agriculture and food (agrifood) industry to contract 38% in 2019, according to the China AgriFood Startup Investing Report 2019 by research and venture capital firm AgFunder.
The decrease was further aided by the absence of a mega-deal in 2019, such as Meituan-Dianping's RMB 10.6 billion (USD 1.5 billion) pre-IPO Series F round in 2018.
However, given the wide-ranging supply chain in the agrifood sector, there are opportunities to accelerate digitization within verticals including farm management technology, online grocery services, B2B procurement, and unmanned supermarkets, says the report, which breaks down last year's key investment trends across the agrifood economy.

Farm management tech
In 2019, Chinese investment in farm management technology increased by a whopping 364% year-on-year (YoY), as technology continues to ease the physical hardship of farm labor.
Beijing-based McFly led the way, securing RMB 99.3 million (USD 14 million) in a Series A investment to augment their capabilities in remote sensing, big data, and AI technology with the aim of digitizing farming in China. Baidu Ventures, the search giant's investment arm, was among McFly's investors.
In addition, Suzhou-headquartered drone-maker Skysys received USD 10 million in a seed round to enhance its data processing capacity. Due to the coronavirus pandemic, the demand for agriculture drones has steeply increased, likely accelerating funding in the vertical over the near term. 
Online grocery
Another vertical gaining momentum in China was online grocery shopping, with total investment increasing 25% YoY to RMB 14.8 billion (USD 2.1 billion), led by an RMB 4.9 billion (USD 700 million) debt investment in Beijing-based company MissFresh by the Changshu regional government in Jiangsu province.
Influenced by the meteoric rise of Meituan Dianping (HKG: 3690), online grocery services in China experienced a surge in demand during 2019 as younger, more tech-savvy consumers crave increased convenience, quality, and variety. This continuing shift in consumer behavior is evidenced by a nearly 30% YoY increase in imported premium fruits to China.
In addition to MissFresh, last year Chinese online grocery Yipin Fresh raised RMB 2 billion (USD 297 million) from Tencent in a Series B round, while competitor Furong Xingsheng raised RMB 1.4 billion (USD 200 million) at the same stage.
As China grows its affinity for grocery delivery, the rest of the world struggles to strike the right balance of unit economics to deliver perishables to customer's doorstep. Global investment in e-grocery went down by 7% YoY in 2019, while a Gallop survey revealed that 81% of US shoppers have never bought groceries online.
The lack of a robust grocery delivery ecosystem in markets outside of China has been laid bare by a global surge in demand due to the coronavirus pandemic as people are forced to stay home, which cannot be met by the existing infrastructure.
Offline retailers in China continue to transition their business models online, and that was reflected as a leading brick-and-mortar retailer, Nanjing-based Suning (SHE:002024), who acquired French supermarket chain Carrefour in 2019, continues to pale in comparison with e-commerce leaders in terms of GMV. Suning booked GMV of RMB 379.7 billion (USD 54.2 billion) in 2019, while online sellers Alibaba (NYSE: BABA), JD.com (NASDAQ: JD), and Pinduoduo (NASDAQ: PDD) each surpassed one trillion yuan in GMV during the same period. The same trend is set to continue in the Chinese agrifood sector, as a historically traditional industry accelerates its modernization.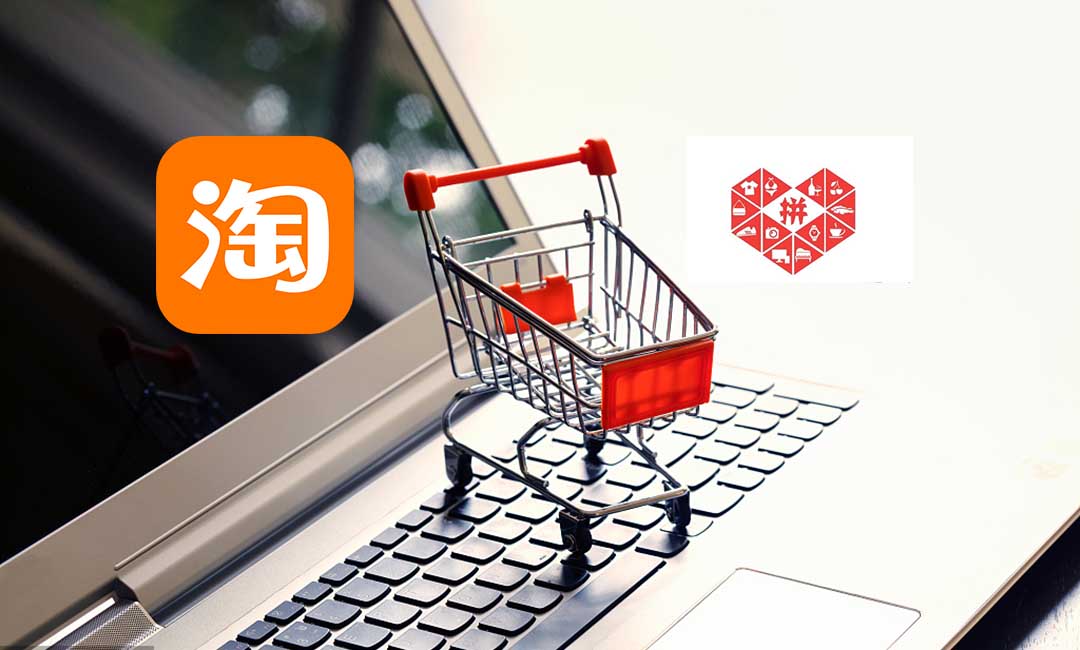 Business to business (B2B) procurement
Similar to consumers, there is a demand for businesses to efficiently procure and source their products through digital channels. For example, online alcohol and food wholesaler Yijiupi has been backed by Warburg Pincus, Tencent, and Meituan-Dianping to the tune of RMB 2.1 billion (USD 300 million) in total.
Other online procurement platforms include Xinjiangli, an online seafood wholesaler that raised RMB 298 million (USD 42 million) in a 2019 Series B, and Dongpihui, an online meat wholesaler that raised RMB 99.3 million (USD 14 million) in a Series A round.
These B2B marketplaces provide streamlined digital procurement solutions to many SMEs in China who have previously relied on more traditional store management systems.
Unmanned stores
Automation continues to disrupt traditional business models, and while investments in-store retail and restaurant technology have cooled since its peak in 2017, Alibaba's Ant Financial poured RMB 1.2 billion (USD 168 million) into smart vending machine startup Ubox. Founded in 2011, Beijing-based Ubox will complement Alibaba's Hema supermarket chain, and Ele.me food delivery service while providing another data stream for China's largest internet giant. The smart vending machine company boasts over 100,000 machines in over 300 cities in China.
Despite an overall investment contraction, investments continue in the verticals ripe for digitization. The future of the food sector in China has attracted large technology players including Alibaba, Tencent (HKG:90700), and Baidu (NASDAQ: BIDU), all intent on leveraging their competencies in data processing and AI for a slice of the massive food and agriculture economy.
The attention of China's most well-resourced internet companies should bode well for further innovation in the sector. On the demand side, as the disposable income of users in lower-tier cities increases and consumption patterns continue to evolve, digital solutions to the food economy will become increasingly attractive. On the supply side, once farmers start to yield the benefits of integrating their business with the latest digital tools and sales channels, widespread adoption could follow.
In addition to solving the pain points of the agrifood sector, modernizing China's food economy is a key target for government regulators in a nation where food safety has proved inconsistent in the past. Reaching a "marked progress" in agricultural modernization by 2020 was one of the goals stipulated in 2016 in China's 13th five-year plan for the Chinese economy, while the private sector has also recognized the potential of innovation in this field.