There are quite a few interesting things about Chiratae Ventures, a Bengaluru-headquartered venture capital firm. It is one of the few homegrown investment firms that back Indian startups across Series A and Series B rounds. Most Indian VCs are early-stage investors, while those that cut checks for startups' mid- and late-stage plans are generally American or Chinese.
It is one of the oldest investment firms in the country too. Founded in 2006, Chiratae manages close to USD 780 million across all its funds. About half of that money was raised within India. With checks that range from USD 500,000 to USD 7 million, the company has poured money into about 90 companies. Three of them are now unicorns.
Since day one, it has been a tech-focused fund, backing Indian software companies in their global quest. Now, it focuses on sectors such as consumer tech, enterprise software, health tech, fintech, and deep tech, although it is open to any project that has technology at its core. However, rather than merely looking at how technology disrupts various industries, Chiratae prefers to look at how technology changes existing business models across these industries, Karan Mohla, partner at Chiratae Ventures, told KrASIA in an interview.
Chiratae may be the only Indian VC firm to "adopt an India first identity." Once known as IDG Ventures, the firm rebranded itself as Chiratae Ventures in 2018, taking its name from the Kannada word for "leopard."
More importantly, what sets Chiratae apart from its peers is a significant focus on startups that are building products and services for overseas markets, such as the US and Southeast Asia. Already, nearly half of its active portfolio companies have operations outside India, according to Mohla.
The following interview was edited for brevity and clarity.

KrASIA (Kr): As one of the few homegrown VC funds that invest in Series A and B startups, what is your investment philosophy? 
Karan Mohla (KM): We look at technology as a core of disruption for different business models across existing industries.
Even though we are a homegrown fund, much of our capital goes outside of India—across Asia, the US, and Europe. Our focus is on companies that are from India and heading overseas. Sometimes, even though those companies started in India, they end up being incorporated outside of the country, like in Singapore or the US, because that is their primary market.
In particular, for most SaaS businesses, their primary customers tend to be outside of India. But, interestingly, even for some of our consumer companies, which are either in healthcare or consumer tech, we see them selling to consumers outside of India—in Southeast Asia, Japan, or the US.
We support entrepreneurs that are building companies both in India and from India for the global market, and we help them through that journey. How we take some of our companies outside of India, even if they are consumer companies, is something that we have baked into our investment and growth strategy. That is how our investment strategy has changed over a period of time. Five years ago, nobody would even think about this.
We have 55 to 60 active portfolio companies, out of 90 investments. Among the ones that are active, half of those companies have a good portion of revenue coming from outside of India. We have a substantial international business, and that is something that is somewhat unique to us.
Kr: Could you provide some details about your portfolio of consumer companies that do business beyond India?
KM: One that is active in Singapore is Lenskart, which is the largest eyewear brand in India. They have four to five stores in Singapore, where it has a good base of customers. Before the COVID-19 pandemic, they were looking to expand, which they will probably do in Southeast Asia.
Similarly, HealthifyMe, which is the largest health, fitness, and wellness app in India, has a large base of consumers in Southeast Asia in general, and it is looking to expand there.
We have a company called PlayShifu, which makes educational toys for children between five and 12 years old. Over 90% of their revenue is from outside India. Its biggest markets are the US, Southeast Asia, and Japan. Then there is a robotic company called Emotix, which offers AI-powered personal robots for kids; a large part of their revenue comes from markets outside India. These are some of the consumer companies in which we have invested, and which have gone overseas in a fairly substantial manner.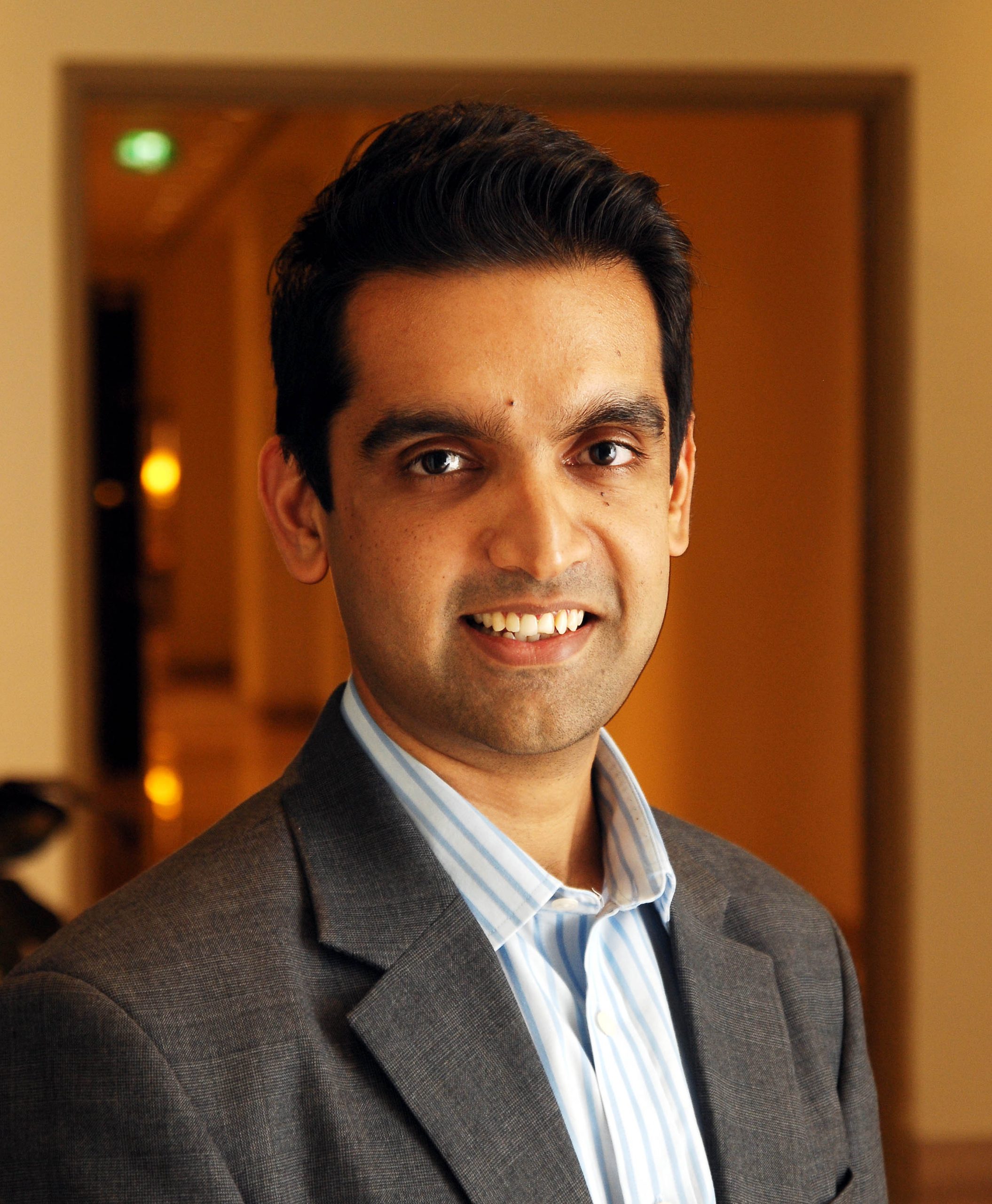 Kr: Do you think consumer technology companies moving beyond India is becoming a trend?
KM: I don't think we can call it a trend yet. It happened by accident in a few consumer tech companies for us. We have been investing in software companies since 2007, and those products were made in India for the world. Over time, as the capabilities in product and design and the entire UI-UX space improved in India, many consumer products became internationally usable. HealthifyMe was probably one of the first ones to leverage that. It began with non-resident Indians buying the product and liking it.
With Playshifu and Emotix, again it happened by accident. Amazon was helping them with distribution in India. They said, why don't we use Amazon as a launchpad to sell in the US, and see what happens. When they did, the reception there was exceptionally positive.
Based on that we realized, if your product or solution is world-class, you should easily be able to secure clients beyond India. Maybe getting to the US takes a little bit more effort and a lot more capital, but it is actually possible.
However, with what has happened in the last three to four months with COVID-19, the ability to sell products and services outside India has gone up a lot more because of digitization. Companies as well as users are both more open to it. That has been a very big shift.  I don't think it is a short term thing.
Kr: What does it take for a consumer tech startup to expand outside India?
KM: If you look at some of the successful consumer companies in areas such as gaming or edtech that have expanded or are expanding outside India, there are some common characteristics. One, you need to have a product that is global in appeal and usability.
Two, the use case cannot be very different from what it is in India, otherwise, you will have two different product lines. Then you will never be able to grow in an optimal manner. You will always make choices and trade-offs.
Third, you must have some level of direct distribution. It doesn't need to be physical. Even digitally, you should have some level of direct distribution or a very close partner. Amazon is the prime example.
The fourth thing is that the product needs to be mature and world-class.
The founders need to think of a way to build these capabilities if they are eyeing foreign markets. When these four things get in order, formulating a strategy for international expansion becomes much easier.

Kr: When you invest in companies that can expand across Southeast Asia, do you go after startup segments that are doing well in India as well as the Southeast Asian region?
KM: To some extent, yes. For instance, in agritech, Thailand, Indonesia, Malaysia are similar to India, and have very large agrarian economies. One of our portfolio startups, CropIn, first landed in these countries when it entered Southeast Asia. That happened by design because the same trends were happening across markets, and maybe digitization in agriculture was actually happening faster in those countries than in India.
Fintech as well, to some extent. For instance, one of our companies is looking at wealth management and robo-advisory services. Krystal.ai is focusing on Southeast Asian users as well. Investing in consumer tech companies also make sense, because consumer behaviors are similar.
It does happen sector-wise, but I think it is much more driven by individual use cases, by the particular founders. The founders themselves have to believe it and push for it. What we do is help them think through the ways to expand outside of India.
Kr: When you are writing a check, how important is the ability of startups to expand to other markets? How do you assess them on this aspect?
KM: If I look at B2B or SaaS companies, often they have customers outside of India, even if it is a small portion. For many of these companies, the market in India is either too small or adoption curves are very high, so they struggle to build a large market. There, we have to be absolutely sure that this can be something that can go overseas. It is a must-have.
If we feel that a company is already behind the tech curve, or that they are working on a solution that is crowded outside of India, it is unlikely they will be able to go outside. We may not back such companies.
When we are looking at consumer companies or B2B2C companies, we see across two vectors. First, how much of a deep-rooted problem is this in India, and whether the company has a valid proposition. That company may or may not have any applicability outside of India, since it is such an India-specific problem. For instance, one of our companies is in B2B groceries. There is a similar problem in Indonesia, but that problem in India itself is a USD 80 billion market. So they really don't have to go outside of India.
Secondly, if a company is something like HealthifyMe, it probably will have 100–150 million addressable users in India over the next few years. In such cases, we look at whether they can build products that can go outside of India because they are targeting the same type of customers. If it is possible, then great. Because then they can build in parallel.