Imagine investing your whole life into gaming, yet having to deal with discrimination while constantly being told that you are weak, despite rankings saying otherwise. That is the reality that many women in the gaming industry face.
Amidst the COVID-19 pandemic, the video games industry is thriving, especially in Southeast Asia. The region's gaming industry brought in revenues of USD 4.3 billion in 2019 and is the world's fastest-growing market for online games. 
Yet, women in gaming—whether they are active as competitive players, livestreamers, or even game developers—continue to face challenges and gender-based discrimination. In 2018, men in gaming earned USD 5,000 more a year on average than women worldwide. Women rarely make an appearance in professional e-sports leagues—the Overwatch League, for example, has only a single female player.
Female e-sports professionals, like Em Dangla, can testify to some of the challenges when navigating the industry.
Dangla, most known as Kaisaya, is the captain of all-female Arena of Valor's Liyab Haliya team. Like many others in the e-sports industry, she juggles multiple roles: pro-gamer, commentator, team manager, tournament organizer, host, and mother to a six-year-old son.
Dangla has been playing video games for pretty much her whole life, even taking on a Computer Science degree with the intention of venturing into game development. She started in the e-sports sector as a commentator, commentating and providing analyses for notable events like the SEA Games 2019. One and a half years later, she joined the Liyab team to professionally play Arena of Valor, the international adaptation of multiplayer online battle arena (MOBA) Honor of Kings.
Her team came in fourth place at the recent ROC 2020 tournament, despite reshuffling a mere one and a half months ago. She added proudly, "We even matched up against the previous FSL (Female E-sports League) champion."
Despite her professional success, Dangla still faces discrimination and judgment in the industry, as do other women. "It does hurt," she noted. "But we just have to prove ourselves."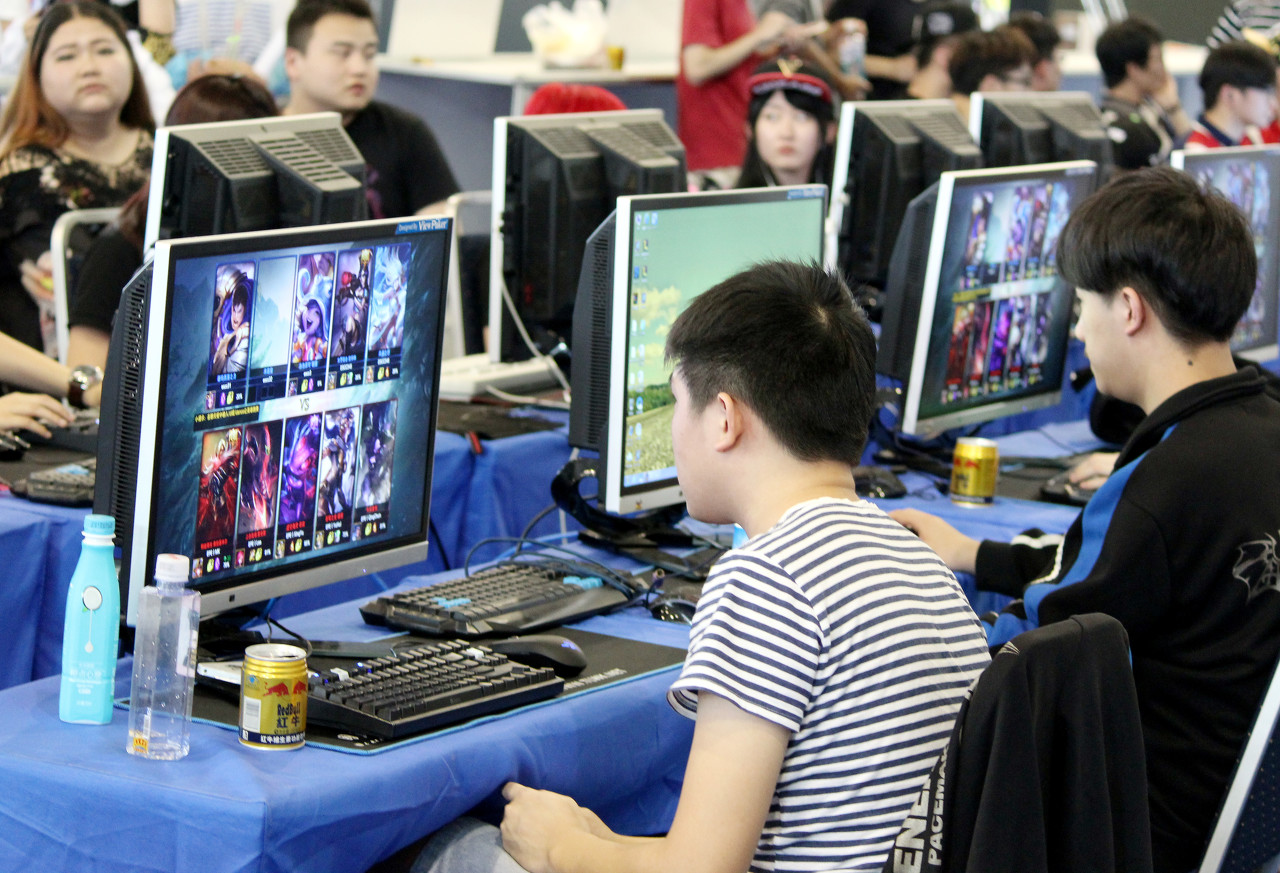 Harassment and sexualization of female gamers
When gaming, hosting, or streaming, female e-sports players are widely recognized for their skills and abilities. Yet, when they step out of the safety of the e-sports arena, they have to deal with gender-based discrimination in the gaming industry. From being harassed to having their privacy breached, or being overly sexualized, it is not easy to navigate the gaming world as a woman. 
While almost every popular gamer deals with online users flinging insults for the sake of it, the harassment that female gamers face is enhanced with the fact that they are, after all, in a male-dominated industry. Gendered insults along the lines of "Get back to the kitchen" and "You're always going to lose to a dude" flood Twitch streams.
"Regardless of gender, a gamer that's in the spotlight receives harassment. It seems to me that the males deal with it better or treat it as a non-issue," said Tammy Tang, founder of the Female E-sports League (FSL), a Southeast Asian all-female gaming circuit, and co-owner of all-female gaming organization Asterisk*.
However, the Gamergate controversy of 2014 has also shed more light on the discrimination and harassment that women face in gaming. When multiple women spoke out about rampant sexism in the gaming industry, they were threatened, doxxed, and some even had to leave their homes. 

Dangla, for instance, has also experienced sexual harassment, and she even resorted to going to the police to resolve the situation. "We cannot control them," Dangla said, referring to trolls.
Reia Ayunan, livestreamer, gamer, host, and community manager with Ubisoft, is no stranger to having her privacy invaded, she told KrASIA. "Gamers can be very toxic. They'll find a reason to bash you, hate you, and put you down."
Harassment can go beyond online attacks or threats. Female gamers are also often sexualized, as their gender is put at the forefront of their personalities, rather than their skills as gamers. Some women even note feeling pressured to dress a certain way so they can avoid being "tormented", gaming site Kotaku reported.
"When I first experienced sexual harassment and toxicity, my mental health deteriorated to the extent that I was forced by my partner to go to a psychiatrist," Ayunan recalled. "I was diagnosed with major depressive disorder and generalized anxiety disorder. You start to overthink: Is it even worth it?"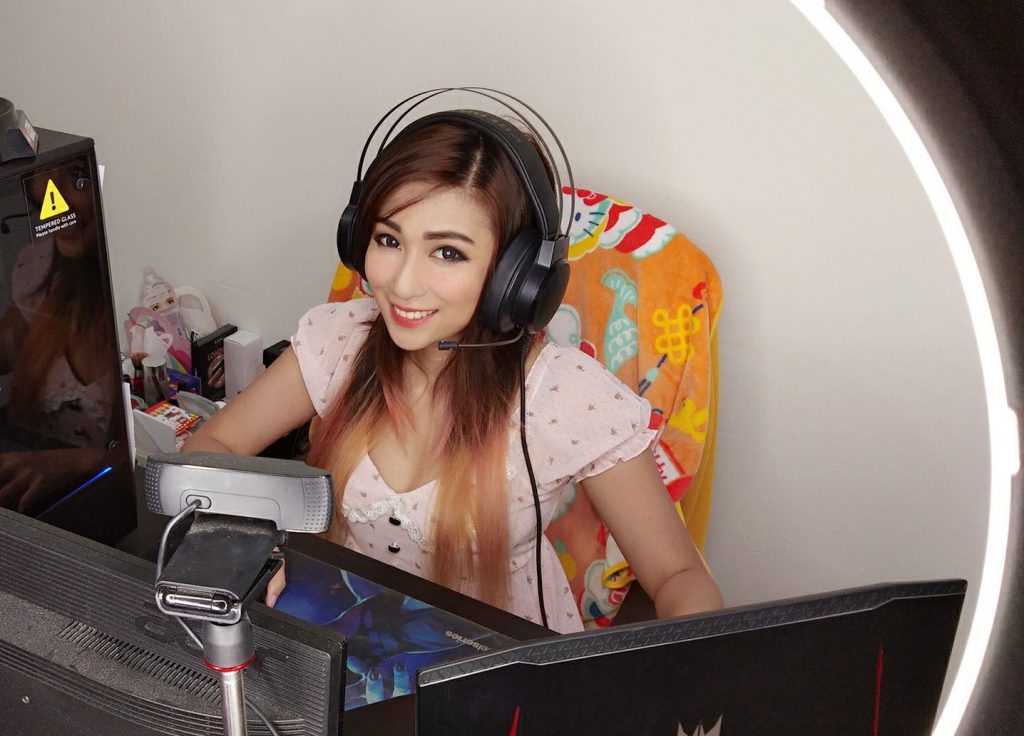 An industry dominated by men 
"Whenever [bashers] see someone new in commentating and she's a female… She will face a lot of judgment," Dangla explained. "Before I started playing competitively, I realized that there were not many opportunities for females because, whenever there are tournaments, they would prefer men."
Salaries, prizes, and sponsorships are also higher for men. FSL, for example, only had a prize pool of USD 9,100 in its 2019 circuit across three tournaments. Last year, DreamHack Valencia's all-female CS:GO tournament announced a prize pool of USD 100,000, one of the world's highest for all-female tournaments, yet paling when compared to International 2019, a Defense of the Ancients 2 (DOTA) tournament with a jaw-dropping prize pool of USD 34 million.
In fact, the top 400 women in e-sports combined earn less than half of the top male players. "There is the judgment that female players are weaker than men, and we must be separated when competing in tournaments against men's team," Dangla said.
The perception that male gamers are stronger can be also traced back to marketing, with women being underrepresented in gaming. Out of 76 games shown at E3, a video game industry trade event, from 2015 to 2019, only seven—less than 10%—featured female protagonists, whereas more than 30% centered around male characters, with the rest providing multiple options. 
Despite the reality of gaming as a male-dominated activity, women are a key part of its growth and are increasing their participation in the gaming industry.
The number of female gamers in Asia grew by 18% from 2017 to 2019, while a Facebook report identified that 46% of gamers identified as female in 2019, up from 38% in 2006. Another study by Interpret identifies that female e-sports watchers have gained 6% in gender viewership share in two years, yet, 70% of e-sports viewers were male in 2019.

Collective efforts to create an inclusive industry
Companies are realizing the growing participation of women in the industry, and are taking initiatives to address the demand. For instance, Southeast Asia's first female e-sports organization, Callisto Gaming, raised USD 500,000 in seed funding in December last year. Even dating app Bumble has dipped its toes into the female e-sports scene by partnering with Gen.G, an e-sports organization founded in South Korea, to sponsor Team Bumble, an all-female Fortnite team.
Dangla also explained to KrASIA how more companies are willing to sponsor female e-sports teams. For example, she recently received sponsorship from M8HEXA, a Malaysian e-sports gaming hub, to participate in the Female E-sports League. M8HEXA provided social media promotion, financial support for boot camps, along with training and coaching for the team.
Yet, to make the gaming industry a more inclusive and diverse one, multiple stakeholders must work together. The gaming community has to galvanize and shape the culture at the ground level, Tang explained. "There's room for grassroots to band together and have their voice heard, to address our needs."
Tang told KrASIA how the FSL was born out of a growing need. In 2004, she formed an all-female team to take part in a show match, which eventually became known as Asterisk*.
"As the years went by and many other female gamers were asking to join Asterisk*, it occurred to me that someone needed help to grow this community of aspiring female gamers. So, in 2012, I created the league for female DOTA 2 teams with three other individuals, who have since gone their separate ways."
Corporations are also making major efforts to provide major visibility to female e-sports players. For example, Asian e-sports and tech channel TechStorm has featured female gamers including Indonesian Sherlin Tsu and Philippino Alodia Gosengfiao on their in-house tech and entrepreneurship series Storm Bytes. The channel hopes to have more female gamers on the show, founder Debbie Lee told KrASIA.
Facebook has also kickstarted Women in Gaming, a platform that wants to foment diversity and inclusion in the gaming industry by bringing together women in the industry to share their experiences. The platform has released a video series named #SheTalksGames, which features interviews with professional female gamers, and has organized events in Brazil, Singapore, and Israel.
Female gamers must be willing to continue putting themselves out there, Dangla said. "Try to reach out to brands, let them know what they can give you in exchange for representing them. Try to sell yourself and market yourself."
"Women have a place in e-sports. Whatever judgment you might have or face, listen to them, but set them aside afterward. Continue your grind, your training. Remember that you will only lose when you stop trying."
In the featured picture, Dangla (first from left) with her Liyab Haliya team at the 2019 SEA Games Philippines Qualifiers. Photo courtesy of Em Dangla.