Editor's note: The article was written by Liu Jia, a partner at GSR Ventures. GSR Ventures has successfully invested in startups including ofo and Didi. This article is published by Kr-Asia.com with the writers' consent.
A platform is a business model that creates value by facilitating exchanges between interdependent groups. To make these exchanges happen, platforms harness and create scalable networks or users and resources. 
Like Facebook, Uber, or Alibaba, these companies don't directly create or control inventory via a supply chain. Platforms like them don't own the means of production but create the means of connection.
Understanding that, the platform business needs to facilitate transactions and boost efficiency from the perspective of supply, demand or supply-demand relation.
Thus, for a platform business, the essence is to ensure that transactions are carried out efficiently and profitably.
Here is a video for you to quickly grasp the idea of how platforms work.
---
In China, "Returning to the essence of business" has become the new catchphrase of the business sector, deemed by many as the remedy for companies struggling with growth and financing as the golden period of the internet industry approaches an end. But what exactly does it mean? Or, put more bluntly, how can a business sustain itself and achieve growth?
Today we look at platform business.
We will be talking about platforms in the broad sense, that is, all medium where transactions take place. These include not only marketplaces that connect buyers with sellers, but also B2C platforms. The essence of platforms is to efficiently match supply and demand and facilitate transactions.
Despite the constantly changing rules and models for trading, the basics of commerce, namely value creation, price and the supply-demand relation, have stayed unchanged. In this sense, the key elements of a platform business should be:
1) The supply end: suppliers of products or services, which could be the merchants on a platform or the platform itself.
2) The supply-demand relation: the matching of supply and demand
3) The demand end: consumers of products or services, including individual consumers and corporate clients.
The platform business model has been around for a while. A new platform must excel in at least one of the three aspects to differentiate itself from existing players and gain a completive edge.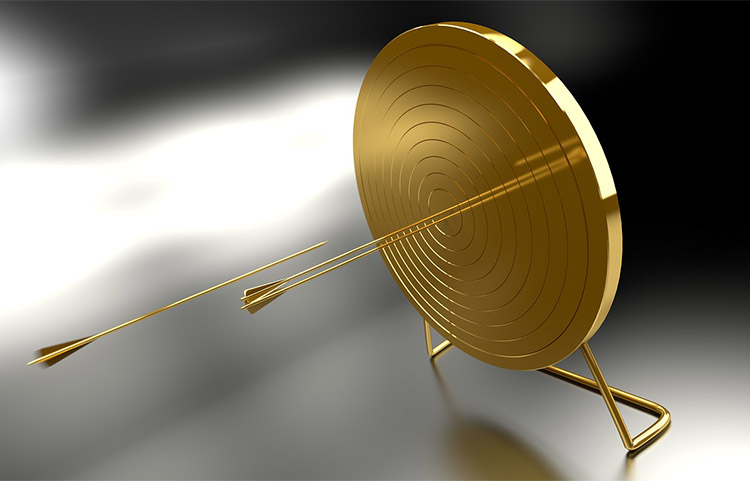 1. Improving supply
Many platforms have started their business by bringing together high-quality resources on the supply side. Platforms may not be able to actually change the suppliers in a market, but some platforms do have the capacity to redefine supply for a particular industry.
1.1 Boosting supply volume
By breaking geographical barriers:
Take English tutoring for example. In the past, a one-on-one spoken English course taught by a native English-speaking teacher might cost several hundred yuan per hour. This is mainly a result of undersupply – there are too few qualified native English teachers in China.
However, the problem has been tackled by online English learning platforms like VIPKID and 51Talk, which have recruited scores of teachers from European and American countries as well as the Philippines, a significant number of whom work on a part-time basis.
Thanks to the internet, these companies have managed to break the geographical barriers and significantly increase the availability of spoken English tutors. The result is a marked drop in prices: the price for an online course taught by a European or American teacher is some 100 yuan ($15.16) per hour now. Philippine teachers charge even lower.
VIPKID and 51Talk themselves have also benefited from the increase in supply, as evidenced by their rapid growth over the past two years. The overall spoken English tutoring market has been taken to a new stage too.
What VIPKID and 51Talk did, in essence, is that they took advantage of the internet to increase the supply of resources and consequently created a new market.
By providing support to suppliers:
Take taxi drivers for instance. Route planning used to be crucial for drivers of traditional taxis as it determined the likelihood of them picking up a passenger along the way.
In this sense, the more experienced a driver was, the more he or she would likely earn. But that has changed with the advent of car-riding platforms like DiDi, which offer to do the work of looking for rides, planning routes and even navigating for drivers.
By providing support to drivers, companies like DiDi have made it possible for more people to offer car-riding services and consequently boosted supply.
By expanding product portfolios:
It's not just taxi rides that DiDi offers. In fact, one can choose from a range of different services on its platform, including "Premier" private cars and "Express" pooling. Its Express service alone attracted nearly 1 million drivers in Beijing over the past two years, yet the number of registered taxi drivers in the city is only around 100,000.
As you can see, platforms can boost supply by diversifying product portfolios as well.
1.2 Improving suppliers' productivity
By leveraging technology:
It's not hard to understand that technology helps improve productivity and in turn boost supply. Chinese online food ordering-and-delivery service Ele.me, for example, uses technology to help delivery people plan routes so that they can deliver more orders in less time.
Through the division of labor:
There has always been a trend of separating tasks so that people can specialize and work can be done more efficiently.
In the past, most restaurants hired delivery people and handled take-out orders themselves. Since orders were decentralized and handled separately, the efficiency was often low. Restaurants that couldn't spare the money didn't accept take-out orders.
Specialized food delivery platforms like Ele.me have made it possible for restaurants to focus on cooking and serving dine-in customers by taking the delivery work off their hands. Restaurants can also increase their sales by using third-party delivery services as they allow them to accept more take-out orders.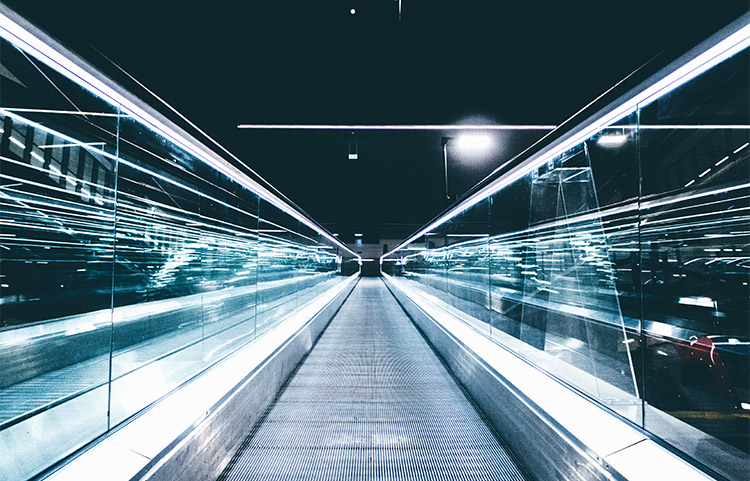 2. Transforming supply-demand relation – marrying up supply and demand efficiently
Customers usually come to a platform with specific goals in mind, so the platform must guarantee that the customers leave with satisfactory products and services, which include increased efficiency in shipping and handling orders. For individuals and enterprises alike, time is too precious to waste.
That's even truer in this fast-paced world than at any point. So the customers are becoming more willing to dole out money to trade for efficiency. Traffic is an indicator of how well a platform is run, while a platform's ability to draw in traffic hinges on whether it can elevate transaction efficiency.
The factors that could sway a customer's purchase decision are nothing but price, location, preference, and quality. For this reason, a platform must offer transparency on all the above aspects if it expects to quickly marry up supply and demand.
2.1 Price
Full price transparency translates into a more cost-effective purchase. Qunar.com, Chinese travel booking platform, started off by rounding up price offers from all airlines, thereby helping customers locate cheaper air tickets and improving transaction efficiency. This ingenious move enabled Qunar.com to rise above in the OTA (online travel agent) market previously dominated by Ctrip.com.
Furthermore, full price transparency also enables vendors to offer favorable prices to reap more benefits. The world's second-largest retailer Costco's story is a testament to that.
By cutting back the number of SKUs and optimizing its supply chain, Costco has managed to deliver better products with favorable prices, to such extent that it is almost impossible for customers to nail a better deal at other supermarkets for the same products.
The customers are fully aware of this, so they won't even trouble themselves studying the prices while shopping at Costco. This has helped bring down the decision-making cost and improve efficiency.
2.2 Location
DiDi is a classical example that took off by leveraging LBS (location based services) to match up drivers and passengers. The other two examples are MOMO and Tantan, two social networking app. Both of them have substantially enhanced their matchup efficiency through LBS, though they don't quite belong to the transaction platform bracket.
2.3 Customer preference
The cost is often high for customers to sift through a mishmash of products to locate their ideal products. Plus, the customers themselves, more often than not, don't have the faintest idea about the types of products they need or like when it comes to non-standard products.
That's where customized search tools and recommendation algorithms come in.
Additionally, many online communities (or apps) now have discussion and comment sections as well as KOLs (key opinion leader) that offer shopping tips, which also helps bring down decision-making cost while enabling the customers to take home the ideal products.
Xiaohongshu.com (Little Red Book) is an app in China with the most followers who are willing to lavish on fashion. Davdian.com is an online community where mothers congregate. Both of them stand out as platforms where customers can quickly locate their ideal products.
2.4 Quality VS counterfeits
Products like household items and clothes are not the one-size-fits-all type and of uneven quality. When it comes to purchases such products as cosmetics and mother & baby care products, the customers usually take their genuineness with a grain of salt. The customers have limited access to the information of these products before purchase, but that has been changed with the emergence of online communities.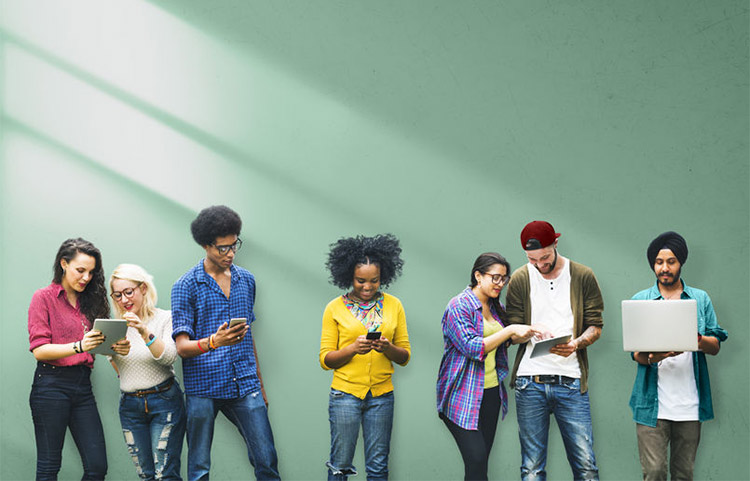 3. Going niche
The law of the market has determined that customers' demands can't be generated within a short period of time. Therefore, a new platform can either survive on the existing demands or delve into new demands.
3.1 Elbowing into existing market
On an existing market, a platform either gains or loses since the market scale has, by and large, been fixed. Therefore, the platforms technically profit from each other's losses.
3.2 Embracing niche
There are certain demands on the market that have been overlooked for long. Means of transportation for short-distance travel is one. People might have been longing for a change for long, but the demand wasn't addressed until bike-sharing came along.
Another case is clothes-sharing. Women always seem to be in clothes woes. But their limited disposable income simply doesn't allow them to constantly refresh their wardrobes. Women have been fighting all their lives to come up with a compromise. So there are definitely many opportunities in this area.
The latest sharing economy fad, shared charger, is also a good example. Many people have experienced the nuisance of their phones running "out of battery", but with no chargers nearby. Maybe this nuisance seemed too trivial to worth any attention, the demand had therefore been overlooked for a long time.
The last one is miniKTV which has offered a way for customers to kill their time while waiting for their films to start or shopping.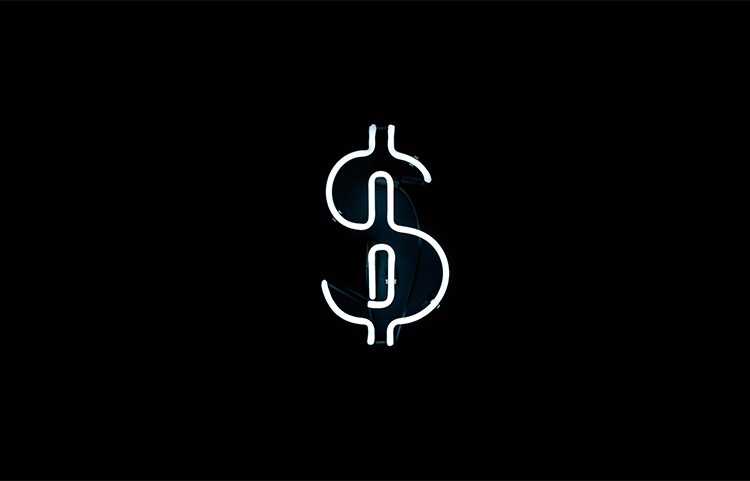 People have been talking a lot about "returning to the essence of business" lately. For a platform business, the essence is to ensure that transactions are carried out efficiently and profitably.
How should operators run a platform? Or more specifically, how can a platform survive? The key, undoubtedly, lies in whether a platform can deliver increased transaction efficiency from the perspective of supply, demand or supply-demand relation.
If a platform business can manage that, it will be able to rise above the fierce competition and eventually grow bigger.