Venture Catalysts, a Mumbai-based incubator backed by angel investors, has been busy searching for innovative startups from tier-2 and tier-3 towns in India over the last four years. While exploring the world's second-most populous country beyond its metro cities, Venture Catalysts not only created a portfolio of more than 100 startups, it also cultivated a broad network of investors in the country.
Its portfolio includes fintech startup BharatPe, men's grooming brand Beardo, women's hygiene product maker Pee Safe, digital lending platform LenDenClub, online furniture rental portal RentoMojo, and logistics startup Blowhorn. According to the company, it has had 30 successful exits to date, and its portfolio is now valued at USD 1.7 billion.
Started by Apoorva Ranjan Sharma in 2016, Venture Catalysts was the only Indian company to be named as one of the top 10 active angel and seed-stage investors globally last year by the American business intelligence platform Crunchbase. Before starting Venture Catalysts, Sharma ran a startup accelerator called VentureNursery. Of its 11 investments, eight flatlined in three years, but one became Oyo Rooms. In a candid interview, Sharma, co-founder and president at Venture Catalysts, told KrASIA he set up the incubator after learning the hard way what worked for Oyo and what didn't work for others.
"We also realized that 80% of the startups were concentrated in cities like Delhi, Mumbai, Bangalore, Chennai, and Hyderabad, while the concentration of the capital was more in tier-2, tier-3, and tier-4 cities," he said. "So we went and set up centers in smaller, developed cities like Raipur, Surat, Dehradoon, Kanpur, and Lucknow, and educated people on startup investments. We are now present in 32 cities and would be expanding to 75 more by the year-end."

KrASIA (Kr): Who are the investors behind Venture Catalysts?
Apoorva Ranjan Sharma (ARS): We are a syndication platform, so we invest 10% of the capital in every startup; 70–80% of our investors come from tier-2, tier-3, and tier-4 cities. They are all SME owners. For instance, mining company owners and large jewelry chain owners from Raipur, diamond merchants from Surat, textile and leather manufacturers from Kanpur, and tea garden owners from Siliguri invest with us. We educate them on startup investments, explaining why we are personally investing in these companies. A lot of micro VC funds, family offices, CXOs, and unicorn founders also co-invest with us. This is an angel network model. The size of the network is close to 5,000 investors. Over the last four years, we have invested in 110 startups, and our mortality rate is under 3%.
Kr: Although you are a sector-agnostic investor, has your investment focus changed because of the ongoing healthcare crisis?
ARS: The crisis is a new normal, so our preferences have changed. We are now investing in healthcare, deep tech, supply chain, and FMCG companies. We're also investing in fintech companies because innovative fintech solutions are required at the moment to transform the economy. We are also expecting to see a lot of investments in biotech in the country.
In the last 20 years, we have seen around three recessions, and we realized that more than 17% of unicorns in the world out of 434 were born during recessions and rough times. In India, more than 25% unicorns–nine out of 36–were born during a recession. Thus we realized that this is the right time to invest, because we would get the right valuation. When the market is booming, you don't get the right valuation. So most of the VC funds, especially early-stage investors, are aggressive right now because they can get deals at very reasonable prices.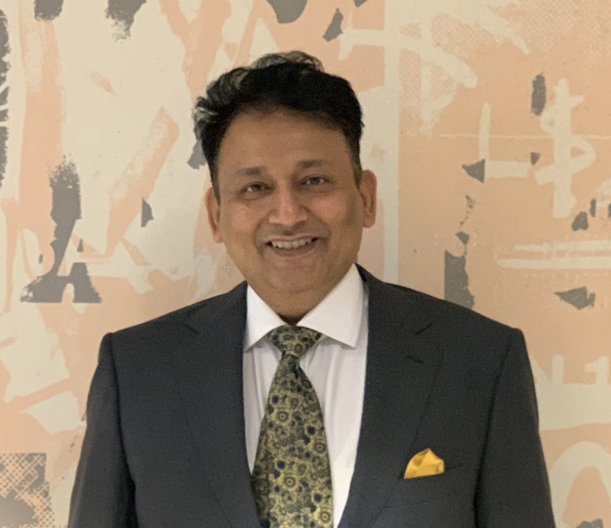 Kr: You recently launched a USD 45 million accelerator fund, 9Unicorns. What is the idea behind it? 
ARS: India wants to become a USD 5 trillion economy. But if we see China, which is a way bigger economy, there are 1.5 million startups, of which there are 200 unicorns, and around 3,000 companies that are valued at more than USD 100 million. All that is happening there because it has about 20,000 to 25,000 VCs, 20,000 incubators, and 200 accelerators, which finance startups at the idea stage. SOSV, the number one accelerator there, is a copy of Y-Combinator, which is the world's number one accelerator.
Whereas, India has 60,000 to 100,000 startups. There are fewer than 1,000 VCs in India. There are a few accelerators, but there is no one like Y-Combinator or SOSV. There aren't even 1,000 conventional brick-and-mortar incubators here. The dream of a USD 5 trillion economy is achievable only when you have 200 unicorns in India. But the idea stage enablement in India is very weak.
At the idea stage, startups just need less than INR 1 crore (USD 132,600). At that stage, in India, there is not a single prominent accelerator. I used to run an accelerator, VentureNursery. We were the first investors in Oyo Rooms. When we invested in it, Oyo was a three-month-old company, exactly at this idea stage, started by a 17-year-old boy.
When I started VentureNursery in 2012, there were 30 to 50 accelerators backed by angel investors. But that is not a scalable model. They don't make money. Most of them are shut down now. But Y-Combinator has a fund model. It made over 350 investments last year, while SOSV did 140. At that scale, you cannot raise capital every time from the angel investors. You have to have the money in your account. So the angel investor-backed model doesn't work here. 9Unicorns is the answer to that. We are raising a USD 45 million fund and will be investing in 100 startups within three years.
Kr: Is scouting good early-stage deals during the slump one of the reasons behind establishing 9Unicorns? 
ARS: Not exactly. We had planned to do it anyway because there was already a very big gap in India. But the pandemic has catalyzed our plan. Because at this stage, startups really need help. We started going out in the market [to raise money for the fund] in January, and now we are in the process of closing the fund. We have already invested in three companies from that fund, which we will announce soon.
Kr: How is 9Unicorns' model different from that of other accelerators?
ARS: The challenge for most accelerators is the next round financing. With 9Unicorns, though we are only giving startups USD 100,000, the money for the next round is available with Venture Catalysts. Startups have a one-stop solution for 24 months of money with us.
The starting point for 9Unicorns is a USD 100,000 check. But the icing on the cake is that we have 10 super angel groups that will be investing along with 9Unicorns, providing a similar amount at the same stage and same valuation. The moment Venture Catalysts' investment committee approves an investment, USD 100,000–150,000 would follow, so the total check size becomes USD 100,000–250,000.
With Venture Catalysts, we do seed to Series B investments and have a minimum check size of INR 3 crore (USD 397,700). With 9Unicorns, we will be making investments in seed-stage, pre-seed, idea-stage, and product-market-fit stage startups. And the focus is more on developing the fundamentals of startups for three to four months, so that they can raise a larger round from Venture Catalysts.
Unlike Y-Combinator, we don't run bi-annual batches. Our model is to evaluate startups and invest every month. We start mentoring them from day one. Batches are formed only after three months for startups that raise about a million dollars from us. A batch is formed largely to teach founders how to handle money.
We also have a sister company called Incubate Hub. Its main function is to provide business to our startups. It works with more than 250 corporations, managing their corporate innovation programs. Thus, there is structured support to get business. That's another thing that differentiates us from others. We provide support to take startups outside India. Our international footprint—in Singapore, the Middle East, and London—is going to help our startups in larger rounds.
Kr: How do you pick startups to invest in?
ARS: Venture Catalysts has an investment committee, which is the final decision-maker. It includes a combination of former VCs, former hedge fund owners, guys who have exited from large startups, and people with investment banking backgrounds. They assess 700 deals a month, 8,400 startups a year. Venture Catalysts invests in 60 to 70 startups in a year, so less than 1% of startups are getting money from us.
At the idea stage, we look primarily at founders' capabilities, the attractiveness of the sectors, and their ideas, among other things. For the seed stage and pre-Series A, the product-market fit becomes very important. But at the end of the day, the founders are always a key criterion for any VC.
Kr: How do you see early-stage startups faring in the crisis brought about by the COVID-19 pandemic?
ARS: In the early stage, the startups have time to refine their products and chase after Series A investors. Revenue is not a challenge for six to nine months, especially for a tech product company. On the other hand, there are challenges due to the uncertainties about when the market will reopen. But startups will have to live with that and start doing business, assuming the market is going to continue like this. And that is why, the way the business is done will be disrupted, and hence there will be innovation.
The interview was edited for clarity and brevity.