In the deep tech startup scene, funds can make or break not just a company, but an entire industry. For Sunbo Angel Partners, being known as a financier is the last thing they want. Despite solid investment credentials in over 60 early-stage startups, the company would like to be recognized more for its ability to keep its ear to the ground and build up novel industries from scratch.
The venture capital investment firm leverages its roots in one of South Korea's most successful shipbuilding companies, Sunbo Industries, and has grown rapidly across the Asian nation since its inception in 2016. It is now pushing the pedal to the metal by opening offices in Singapore and Berlin for the Southeast Asia and the European market.
In light of these developments, KrASIA spoke with Sunbo Angel Partner's co-founders, Choi Youngchan, Oh Jonghun, and Ko Deoksoo, as well as Goh Ming Jin, principal of the firm's Singapore office, to gain insights about Sunbo's vision and latest outreach in the region.
The following interview was edited for brevity and clarity.

KrASIA (Kr): Tell us a bit more about yourselves. What inspired you to found Sunbo Angel Partners?
Choi Youngchan (CYC): Our parent company, Sunbo Industries, operates in the shipbuilding sector and was founded by my father. Previously, I worked at Sunbo Industries' shipbuilding line before founding three startups. I consider myself an entrepreneur with an industrial background.
As an entrepreneur, I understand startups founders are exceptional at technology and possess a lot of knowledge, but need help in areas such as marketing and human resources. The three of us started this fast-growing business five years ago and we are proud that our company's slogan is "Connect the Dots," similar to something said by Steve Jobs. We want to connect breakthrough technologies, capital, and industries. Many people think what we do is just financial investments, but that is the last thing we want.
Oh Jonghun (OJH): I started as a venture capitalist in South Korea and found that many investors only want to reap capital gains. Also, companies operate current businesses well, without knowing how to create or co-operate with new businesses and startups. There are two disconnects: between investors and startups, and between corporates and new business lines. At Sunbo Angel Partners, we have a long history of industry and want to connect all three parties [technology, capital, and industries]. I believe this can change the world.
Ko Deoksoo (KDS): My background is in asset management and private equity. I wanted to help small and medium enterprises (SMEs) to transform into robust companies, so previously, I joined a number of SMEs to help their business planning and coordination. Our hypothesis is that SMEs can be transformed into strong technology-driven companies. We are still exploring this niche.
Kr: What is the best part about your job?
OJH: We love meeting entrepreneurs and seeing exciting experiments. Globally, we meet professors who spend their whole lives as research professionals but need help commercializing. We are proud that in 60% of our investments, the company didn't even exist when we first came in, meaning we are not just investors but co-founders of 60% of our portfolio companies. We aim to be really good listeners to help these outstanding professors. Three or four years ago, when we first started, people thought we were crazy. Now, they know we are very strong.
CYC: South Korea is famous for its industrialization and technological leadership. For Sunbo, the most attractive thing is our ability to create industries by connecting the dots. For example, we met a Nobel prize candidate with exceptional technology for reusable batteries who wanted to commercialize it. We helped scale this, creating a startup together with him. Now, the company is on a three-year path to an IPO. Most venture capital firms only consider exits, but we are proud of how we help to create an industry and ecosystem too.
Kr: Singapore is your first office in Southeast Asia. What does this mean going forward?
KDS: Our background is in manufacturing, so we want to help Southeast Asian startups with this to grow their business model. We have various networks across investment ecosystems and share a common sense with entrepreneurs and researchers. From Singapore, we review all of Southeast Asia to capture this fast growth.
CYC: Sunbo Industries' business is global, with business dealings in countries such as China, Japan, Singapore, Norway, and Sweden. We know the importance of global experiences. For Korean companies, it is very unusual for them to truly localize—their idea of going global is plucking someone from Korea and putting them in an office in another country. Our local offices are staffed with locals of diverse nationalities.
We have a Singaporean office and principal not because it is another investment arm, but because we want to add value to startups by bringing them Korean industrial expertise.

Kr: What sort of funding opportunities are you looking for in Singapore?
CYC: In Korea, we are very different, because we go in very early. We have made over 60 investments, many involving us going to labs to assess commercialization interest. We are very plugged in, with offices in universities. When professors want to brainstorm how to commercialize, they contact us directly. This is like managing an entertainment company, someone with a good voice can be a singer, announcer, or actress. We help them guide their talent in a specific direction. In Singapore, we want to build close relationships with professors and universities too.
Goh Ming Jin (GMJ): We have now invested in six startups in Singapore and are closing two more deals. Most startups we invest in have one university-linked founder with a PhD. For deep tech, surviving and doing R&D is expensive, so a university link suggests university support. For example, allowing lab usage lessens capital expenditure, allowing startups to develop products under less financial pressure.
Many early-stage startups do not have capabilities for large scale production. For example, materials companies do not know how to open factories, operate, or scale them, so they need corporate partners to help design commercialization step-by-step. Our value is having shareholders in the industrial space with both technical expertise and financial knowledge. Because we can connect back to industrial use, we invest in the deep technology space. We also focus on early-stage companies because this is all about having the right partners to iterate and make things work.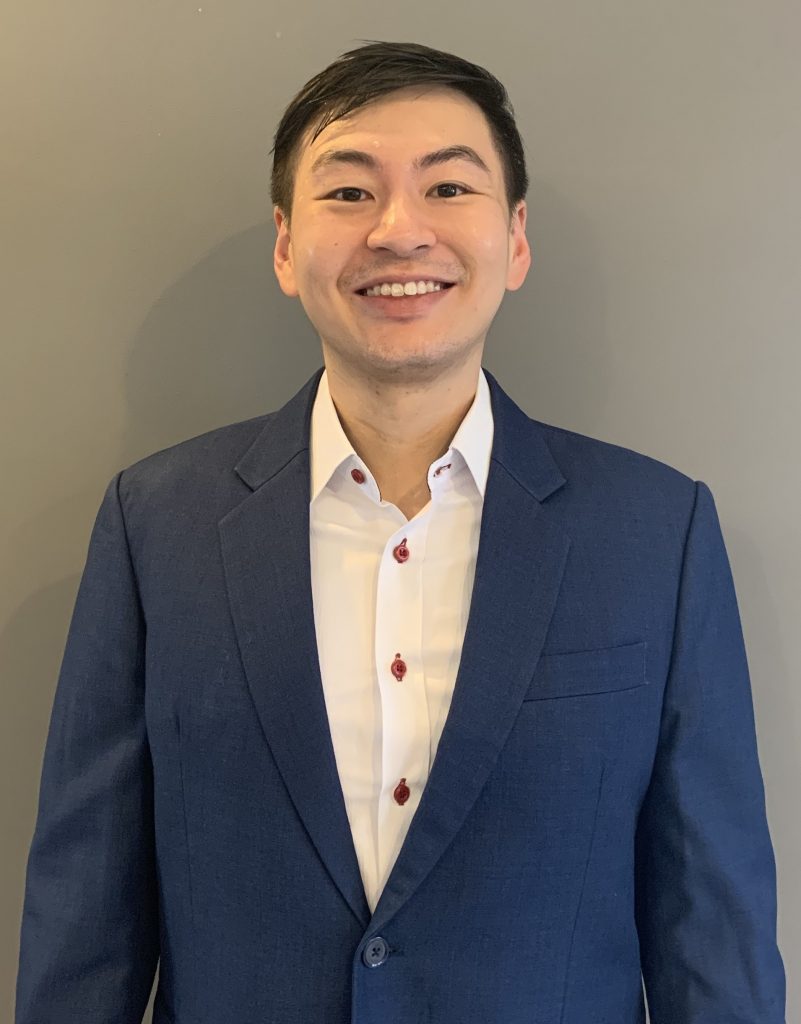 Kr: Do you think there's a secret sauce to success for technology startups in your areas of interest?

OJH: For founder teams, we want a balance of two experts: a domain and a solution expert. A solution expert is a professor who is good at technology and creates solutions. A domain expert knows the industry's problems.
If you go into deep tech, my opinion is that whatever comes out the lab is not ready for commercial use—it may be at technology readiness level 4 (TRL4) or TRL6, but not TRL9 yet. If we go straight to universities and license the technology, the inventor will not be interested in bringing it up to a usable level. We know people who tried this model but failed. Industry feedback requires product tweaks, and business guys cannot tweak it. That is why you need the solutions guy who can change it. Most of our startups had only one kind of expert, so we help them. For outstanding professors, we sometimes set up joint ventures with our corporate partners, who contribute domain experts and complement existing strengths. We actually build some teams from scratch.
GMJ: In Southeast Asia, partnerships with corporates are important for early-stage deep tech industrial startups. However, you need your own intellectual property product. Also, startups should understand that they need to make money. They need cash flow to survive and must understand who their customers are and what they want. Many deep tech startups focus on technology, but less on the industry. In my opinion, the industry side is more important: technology is not everything, you need a plan, strategy, and funding.
Kr: Do you have any insights from the Korean startup ecosystem that might be applicable to developing Southeast Asia's ecosystem?

CYC: Most corporate VCs in Singapore invest in Series A and above, rather than earlier stages. Corporate VCs have a mixed track record. In my opinion, Korean corporates do not truly help to create an ecosystem, but most of the time, they are limited by sector or stage. Another reason is strategic failure: startups don't want corporate VCs investment because they do not want their business to develop based on the corporate parent's direction with their limitations.

When we spun off from our parent company, we did research and identified these limitations. We chose a multi-series investment model and formed partnerships with various experienced entrepreneurs, so that we would not be limited by sector, series, or expertise, and could cooperate with more potential winners if necessary.
OJH: Korea has launched the Tech Incubator Program for Startups (TIPS) backed by the government, which other Southeast Asian countries could follow. The government matches VC capital funding with early-stage startups and provides them with a found between USD 500,000 and USD 1 million, equity-free. This helps to resolve overvaluation issues and provides a budget for deep tech startups to commercialize, addressing an especially big funding gap for these startups.
GMJ: In Singapore, there are similar programs, but starting grants are significantly smaller—only SGD 30,000–50,000 (USD 21,000–36,000). This is insufficient for deep tech startups. For larger grant amounts, the government will usually require some form of equity, and programs may require matching investments but not necessarily from a VC. This doesn't create as much of an incentive or need for early-stage VCs and may inflate valuations for VCs later. However, most universities in Singapore have their own incubation programs, which helps us to judge which professors and research fellows are interested in commercializing their technology and where we can also come in at a slightly later stage. In Korea, universities also have their incubators, but we had to do most of the legwork to check with professors if they were keen to commercialize their tech.
In the featured picture, from left to right, Oh Jeonghun, Choi Youngchan, and Ko Deoksoo, co-founders of Sunbo Angel Partners. Courtesy of Sunbo Angel Partners.