It has been two years since Indian online insurance marketplace Policybazaar expanded to the United Arab Emirates. In this time, the company has largely focused on the auto insurance space as it's one of the most popular products in the country.
For the first two years, the company spent time gathering information about consumer interest, their purchasing behavior, trends related to insurance claims, and other data in the UAE. It ran all the information through its proprietary artificial intelligence tool to make sense of the scattered information, and then created new insurance products based on the results.
So far, the company hasn't spent much on building the brand or rolling out new products, which has kept its growth muted in this region. But that will change in the next two to three months, when it will go all out to whip up brand awareness among consumers in the UAE. The company claimed about 150,000 people in the country visit their website and app each month, and over 50,000 consumers have purchased insurance policies from its platform.
KrASIA spoke with Neeraj Gupta, CEO of Policybazaar in the UAE, who told us the company has earmarked USD 50 million to invest in this market over the next three years. To strengthen its presence in UAE, Policybazaar has ventured into health insurance and plans to launch a few more products that will cater to the expatriate population.
The interview has been edited for brevity and clarity.

KrASIA (Kr): Tell us about Policybazaar's initial years in the UAE. What have you learned about this country's insurance sector in the past two years?
Neeraj Gupta (NG): We started with motor insurance because that's an easier product to start with. Now we have expanded our offerings to include life, term, and health insurance. Although we will continue to do motor insurance, our focus now is in the health protection space.
A trend we saw was that typically health insurance plans are year-long and people's visas are valid for at least two or three years. A lot of people, after buying the plan, forget to renew their policies, or due to the complex documentation process, they would not renew it.
We are addressing these issues in the market by using technology to make it easier for them to renew and understand their plan better. The other piece of the puzzle is term insurance, which has historically not been sold in this market by insurance companies. Term insurance is typically added to investment products, but it's not available as a sole product. It has been like this in the entire ecosystem here, be it for insurance companies or online aggregators.
That is what we are trying to change. Term insurance is the cheapest form of insurance, which assures consumers a guaranteed payout for their family if they are not there. We want to build that portfolio and make it available for the people of the UAE.
Kr: How much time did it take for you to find your footing in the market?
NG: We are not one of those companies that are aggressive in a new market from the beginning. We typically like to go slow and steady, and first understand the needs of a new market, learn about what's already available, how consumers are buying the available products, if they are satisfied with the current products, and what value we can add.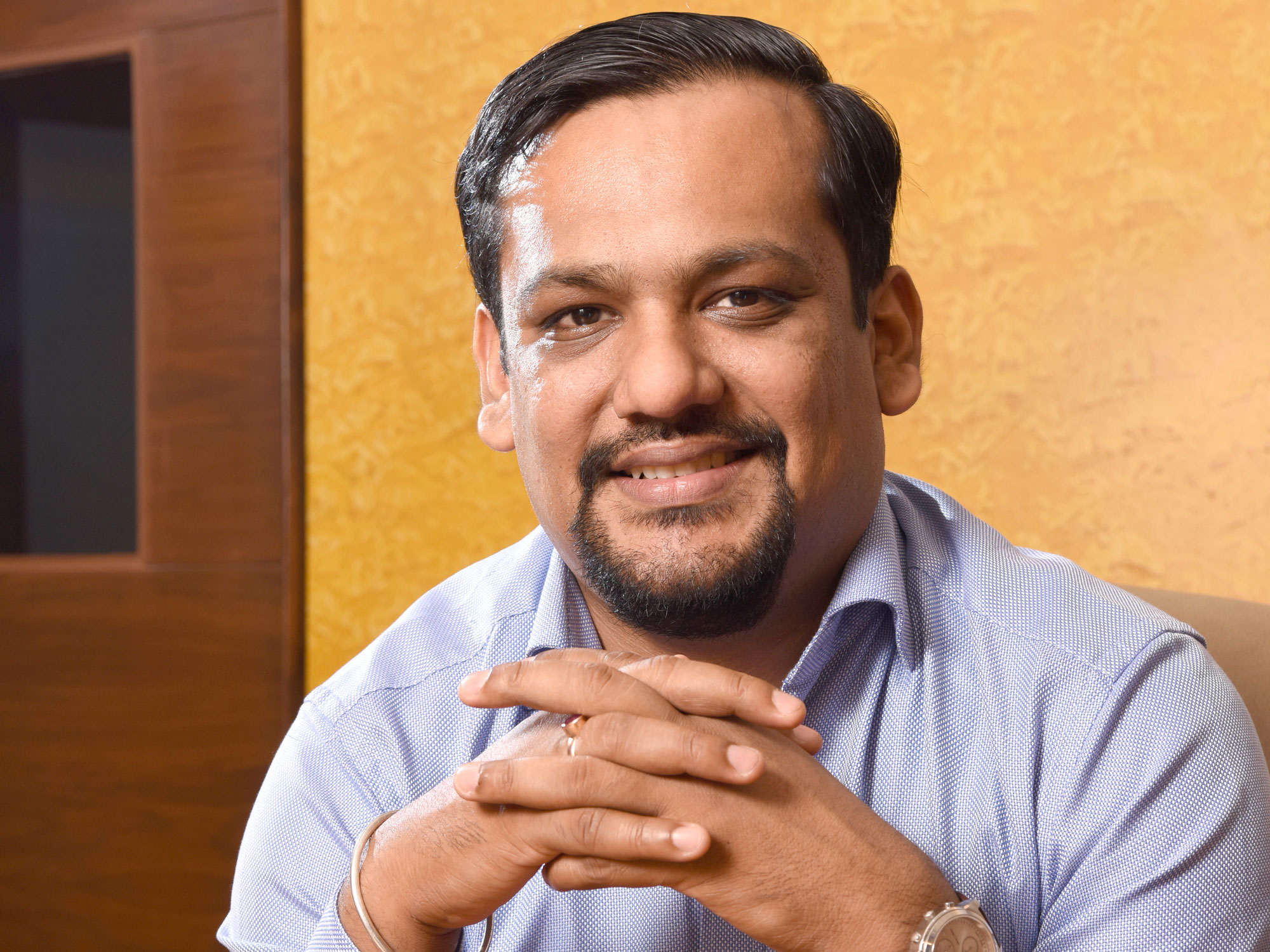 For the first two years, we devoted our time to do all that. We are going to go all out and implement our plan that we have been charting out while learning about this market. We have spent a considerable amount of time taking consumer feedback and talking to insurance companies to understand their expectations from us.
We realized the process of buying insurance products was riddled with documentation, the price points weren't attractive, and they were old in terms of what they offered.
Kr: What is your investment plan for the UAE when in terms of strengthening Policybazaar's brand and increasing the company's product portfolio?
NG: We are very much committed to this market and will deploy USD 50 million in the next three years. We are at a very nascent stage, but we are going to be aggressive starting this year.
We are going to spend money to build the brand and improve the ecosystem to make the consumer processes easier. Then we want to ensure consumers know about us and see us as a local player. We will also partner with more insurance companies to build our capabilities in terms of tailored policies for consumers based on their needs.
A major chunk of the investment will also go into designing and building new products, which is largely for the expatriate population.
Kr: Can you explain some of these products and if you have plans for other new products as well?
NG: These are specifically for Indians who might be looking at a plan that would cover them here as well as in India. We are seeing whether their health coverage can be transferred to an Indian company if they move to India permanently.
We are in touch with re-insurers and insurance companies in both countries, and are in the process of working out the details so that it helps consumers as well as insurance companies.
We will leverage our India brand and assist the consumers with whatever is required. If there is an unfortunate death and a client's family from India has to make a claim, our India team will assist them for their UAE plans. Be it legal consultation or documentation processes, we will assist them with everything from the service capability perspective.

We are looking at multiple products. Our focus has been on two aspects. One is the local population and the other is the expatriate population. At the end, 80–90% of the population is going to move back to their home country before retirement or at the time of retirement.
What we have to ensure is that they continue to benefit from our products even after they go back to their own country.
The cross-border product should be live by next quarter.
We are launching a handful of other innovative products as well in the coming months. We have already launched one, which includes telemedical check-ups. We have facilitated partnerships between telemedicine companies and insurance companies, so you need not physically go for health examinations to get the benefit of your insurance plan. We are also trying to arrange for check-ups to happen at home as well.
Kr: Is there a plan to launch in other markets as well?
NG: As of now, there is no such plan as we have just started in this market. But we never say never in business.