Young people nowadays consider their beloved pets as family. This love towards the four-legged furry member of the family implores younger generations to willingly splurge on the best pet care items on the market.
A young Chinese startup, Vetreska, is catering to this market. Founded in August 2017 by Chinese national Nico Li and Singaporean Donald Kng, the company sells food and accessories for pets with unique concepts. Its products are popular among young Chinese female pet owners who are mostly single urban residents.
Tapping the emotional side of pet owners
Li and Kng first met during their freshman year at New York's Fashion Institute of Technology. After graduating in 2015, both of them entered the fashion industry, where they spotted an interesting trend among their peers.
"We noticed a growing number of financially independent single females, with more and more expendable income. We saw that the female consumption will see a huge boom in the next two or five years," said Kng in an interview with KrASIA. "So, we started to discuss creating something specifically for women."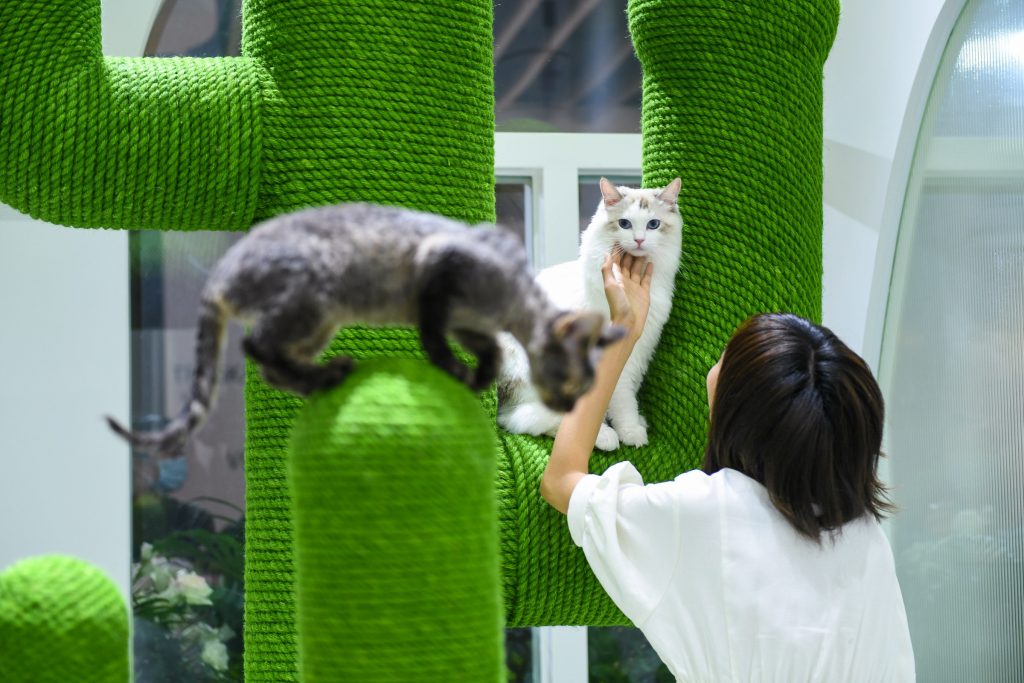 The duo started exploring every nook and cranny of the fashion industry, looking for a fast-growing market they could enter. However, the fashion sector was highly competitive and already packed with giant players, according to the founders. Kng and Li then noticed a trend: most single young women in China have pets, usually cats.
At that time, China's pet market was growing rapidly but was not yet dominated by big names. Seeing an opportunity, Kng and Li decided that they wanted to start a pet-focused company. In 2016, they relocated to Shanghai and start conceptualizing Vetreska—a combination of their pets' names.
They didn't want to be just another drop in the ocean of the Chinese pet market. When shopping for their pets, most owners consider product quality to be the most important factor in purchasing decisions. However, youngsters have also start paying attention to product design. This was where Kng and Li's fashion knowledge came in handy.
"Our fashion background enables us to think outside the box and break out from the traditional boundaries of what pet products should be like. We always challenge ourselves and ask ourselves what a product should be like," said Kng. The firm aims to create functional, yet original items that could complement the owner's lifestyle, he added.
In its early days, the company conducted fundamental market research on consumer behavior, observing the lifestyle of young affluent Chinese women. Kng mentioned that details such as home decor preferences, fashion style, and eating habits were put into consideration in the product design process.
For example, as most young Chinese people enjoy bubble tea and hotpot, Vetreska created a range of pet products that correspond to their lifestyles. Made from dried cod and meat, the firm released a particular "bubble tea" snack for cats, allowing owners and pets to enjoy a little tea break together.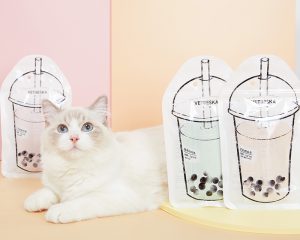 Non-food items such as cat litters and scratchers are also designed to complement owners' aesthetic preferences. Kng said that young Chinese professionals tend to decorate their apartment in a minimalist style, usually with decorative house plants. This inspired Vetreska to create the cactus-shaped scratcher, which is one of the company's best-selling items.
Kng says that the item is now considered as a "status symbol" for pet owners in China. "If you want to show that your cat lives a relatively luxurious lifestyle compared to other cats, you have to buy the Vetreska cat cactus."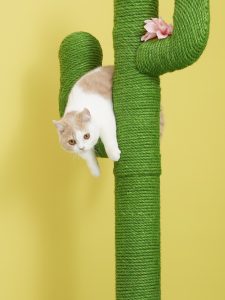 Vetreska relies on these emotional values, conveyed through unique designs, to give them an advantage in competing with a plethora of similar but cheaper products.
"In this new age, independent women have more expendable income. They want things in her living environment to be more interesting and pretty," Kng said. "I think that if customers feel this way, they value design more and are less price-conscious. So, they would like to experience and purchase our products instead of cheaper ones."
The company's products are often categorized as luxurious. Cat foods and snacks products start at USD 4 per item, while their famous cactus scratcher costs more than USD 100.
Big market, generous customers

As China's middle class expands rapidly, so does the pet population of dogs and cats. In 2018, the tally was 91.5 million. Spending on pets is also accelerating. A report co-released by Pet Fair Asia and Chinese social network for pet owners Goumin, found that urban pet owners were expected to spend RMB 202 billion (USD 28.6 billion) in 2019, up 19% from 2018.
According to Frost & Sullivan, Chinese pet owners spent nearly RMB 4,000 (USD 570) on average for their pets in 2018. The same report states that the market is expected to triple by 2023, reaching RMB 472 billion (USD 67 billion), although this estimate does not take into account the impact of the COVID-19 pandemic.
However, the Chinese market presents plenty of opportunities for pet-focused startups to grow. For instance, Goldman Sachs-backed online pet shop Boqii is reportedly planning an IPO, looking to raise at least USD 100 million. E-commerce also saw an increasing interest in pet products. During last year's Singles Day shopping festival, a sale event hosted by Alibaba, cat food was the best-selling category, outperforming other popular import products such as baby formula and face serums. Similarly, online sales for pet health supplements grew 50% year-over-year from 2017 to 2019 consecutively on the platform.
Vetreska is also flourishing. In just a year after its inception, the company booked USD 9.5 million in sales and USD 720,000 in net profit. Revenue tripled to USD 30 million last year, with USD 2 million in profit. They also expanded into Japan, South Korea, New Zealand, Canada, Australia, and the United States.

Kng says that Vetreska's products are available in around 40,000 brick-and-mortar stores across China, covering 60 cities. The firm's items are also available on e-commerce platforms such as Alibaba's Taobao, and Amazon for international buyers.
Although the COVID-19 pandemic slightly hurt the company's sales this year, Kng affirmed that the drop wasn't significant. He forecasted that the pet market will not suffer much from the pandemic, but mentioned that the firm's supply chain is facing some challenges. "We needed to rely on emergency supplies to fulfill orders."
However, the firm still has ample funds to weather the pandemic's impact. Though the company tends to be discreet about its funding rounds, Kng said that its latest investment of USD 10 million came in November 2019 from SIG China and other investors. The company is also currently in the midst of a Series B fundraising, which Kng hopes to close this year.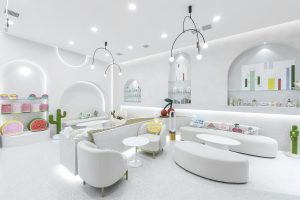 As China's offline market has been gradually recovering from the COVID-19 pandemic since May, with customers crowding again shopping malls, cafés, and restaurants, Vetreska decided to venture into the offline business by establishing its first cat café in June. Located in Shanghai, Kng said that the establishment became an instant hit, with over 40 customers on average per day.
"Customers can not resist taking photos and sharing them on social media. It is where people can relax and have a pleasant and intimate moment with cats," he said. The firm plans to open three more cafés in other cities this year, strengthening its presence in the Chinese market.
Kng also wants to further expand the spirit of Vetreska by starting a human-focused lifestyle product line. "For example, soft-lenses to make your eyes look sharp like a cat, or also, pet-inspired makeups," he revealed.