This is the second part of a two-part series chronicling how B2B rose from a niche sector in the VC market to one of the major investment hotspots in China today.
The headhunter knew things have changed when his clients' interviewees were being poached with doubled salary offers by investment funds.
Despite working in the normally sleepy business-to-business (B2B) sector, he found himself in a poaching war that has reached epic proportions. Together with other industry insiders 36Kr spoke with, he painted a picture of a new gold rush frontier, fuelled by  large sums now flowing into the sector.
"Almost everyone is looking for talent in the B2B sector, even traditionally low-key semiconductor firms," said the headhunter, who declined to be named for this article. "Deep-pocketed American funds have opened up numerous positions in recent years."
Hedge funds and R-share funds are jostling just to poach a vice-president at a to-business firm, in a sign of the urgency that currently characterizes the industry, said the headhunter. But a vice-president is not a particularly major position-holder in investment circles.
"It's like Tsinghua and Peking competing to recruit you after acing a test in your first year of high school," he said, referring to China's two most prestigious universities—which are notoriously hard to get into.
Vice-presidents have become a poaching favorite due to the depth of experience in B2B they bring to the table, which allows them to take on cases from the start. At the same time, their position is not high enough to threaten the distribution of benefits for top management in a firm.
But the entry of big players and an acute shortage of talent in the sector since 2019 has changed the rules of the game. It is no longer surprising to see companies poach whole B2B teams at once.
36Kr understands that funds including Sequoia Capital China, which has backed firms like Alibaba and Meituan Dianping in the past, as well as Lightspeed China Partners, Hillhouse Capital Group, BlueRun Ventures, and Bertelsmann Asia Investments, are just some of the frontline players in this new war.

Like its American counterpart, which invests in corporate services, Lightspeed China Partners has the pre-requisites to invest in the B2B sector early, said Herry Han in an exclusive interview with 36Kr. Han is a founding partner of Lightspeed China Partners, which has invested in startups like Telegram and Epic Games.
The Lightspeed team has expanded rapidly after completing a new phase of fundraising for USD 560 million in early 2019, taking on experienced hands in the B2B field, including Zhang Yichen from China Growth Capital, Zhu Jia from Temasek Holdings subsidiary Vertex Ventures, and Gao Jinkai from Softbank-backed DCM Ventures.
But Lightspeed is not seeking to "poach" talent, said Han. "What we are hoping to do is reach out to those in the market who are looking for new opportunities, and unlike other firms, we give young talent an opportunity to lead projects, including a free hand to manage it and a seat at our table on our board," he added.
Sequoia, which has also recruited various young investment managers with B2B backgrounds, has also been successful in attracting big names in the sector, including Gong Yuan, a successful investor in firms like Chinese industrial robotics startup Mech-Mind Robotics, and manufacturing software as a service (SaaS) firm Black Lake Technologies, as well as Liu Yukun, an investor in Hangzhou-based enterprise service firms Dtwave and technological business consultancy Deepexi.
"Our investment team is only strengthening and growing at a stable rate each year," said Zhai Jia, the managing director of Sequoia China in response to queries from 36Kr.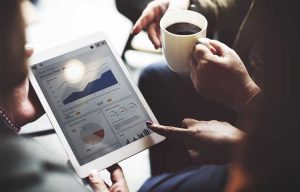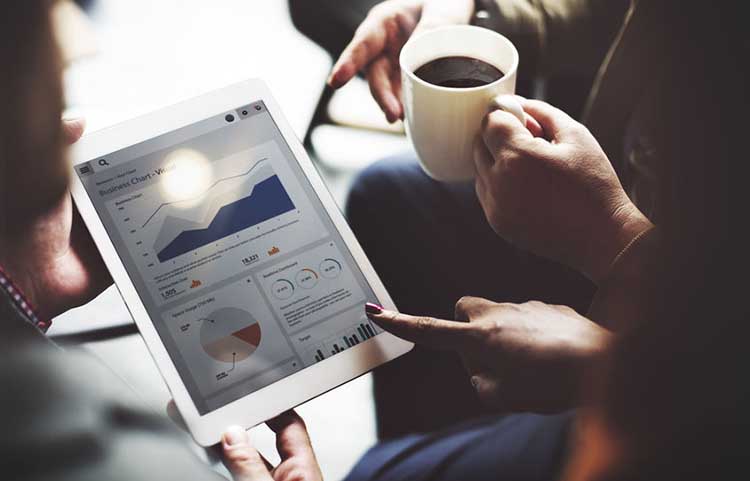 Brain drain a serious problem
Like any war, losers inevitably emerge. China Growth Capital has suffered particularly from a loss of talent in recent years, which has become a particular pain point for the VC fund. China Growth Capital began fundraising for its first RMB and USD fund as early as 2014 and identified enterprise software as one of the major pillars of its investment strategy.
The B2B sector was like a blue unexplored ocean at that time, said Wu Haiyan, the managing director of China Growth Capital. After investing in a group of SaaS companies, she was surprised to find little reaction from her peers. "I wanted to find other partners in the industry to join us, but no one was interested," she told 36Kr.
But in an ironic twist of fate, the firm had embraced B2B to avoid competing with established funds in the mature field of Internet of Things (IoT). Now, it finds its hard-won competitive advantage being threatened as these funds also shift their sight to B2B.
"It felt pretty unfair at the beginning," admitted Wu, when asked about the loss of key team members. She added that enterprise service software firms are now valued at four to five times compared to 2014.
But there are still colleagues who have stayed with the firm despite persistent efforts to poach them, said Wu, in large part due to differing career priorities. Ultimately, some people have broader ambitions for exposure to international markets and experience, while others believe it is more important to experience intense engagement with the core aspects of investment projects on the frontline.
"At the end of the day, every investor still has to rely on their investment results to prove their worth," she said.
One industry source told 36Kr that it is easier for smaller players to feel cornered as their own resources and salary incentives fail to keep up with large funds in the B2B war, while they face an uphill battle attracting young talent seeking a degree of exposure they cannot provide.
But another B2B investor disagrees.
"At a big fund, you are merely a big fish in a small pond," said the investor, who declined to be named due to company regulations. The process for selecting investments is usually chaotic, with several teams jostling to be heard, the investor added, with the one with the most lobbying clout prevailing at the end.
But being a member of the board at a small fund means having a louder voice that is not otherwise available at large organizations, said the investor.
"Investors with their own ideas are rarely willing to join big firms and engage in politicking. I rather spend my time on investments."
A radically different sector
The managing director of Morningside Venture Capital, Liu Kai, is now using his third kindle e-reader after his earlier devices malfunctioned from overuse.
Liu spends most of his days using the devices to browse the blogs of 400 B2B investors in the US, and perusing the financial reports of a similar number of listed B2B firms on a daily basis.
Research and rubbing shoulders with entrepreneurs are a staple of the VC and hedge fund industry, but B2B is a completely different beast altogether compared to the comparatively tame business-to-consumer (B2C) sector, said insiders who spoke to 36Kr.
Working as a B2B investor is like being a farmer, said Xiong Fei, a partner of MatrixPartners China. Through his eight years watching the industry, he has witnessed fights like subsidy battles, and the death of eight out of nine bike-sharing startups in an intense price war. "Rather than chasing the wind, it is wiser to wait for your seedlings to germinate and harvest the goods," said the veteran.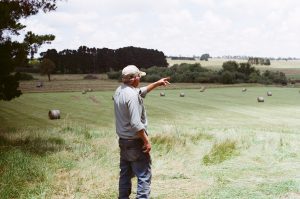 "There is a lot of pressure, because you are on your own whenever you are exploring a new direction, " said Song Nan, the executive director of Hongtai Aplus. After switching from studying B2C to B2B, he resorted to squatting outside Hangzhou's Public Security Bureau just to observe how the authorities installed surveillance devices, to better understand the security sector.
Targeting the supply chain business means repeated scouting expeditions to wholesale markets and factories, according to Feng Yao, the executive director of Yunqi Partners. A 2017 investment alone in the textile B2B e-commerce trading platform Baibu prompted countless trips down to textile wholesale markets in Hangzhou and Guangzhou.
A reality check
Investors switching over from B2C have piled cash into companies professing new technological capabilities, but with little to show for it.
Two areas of hot interest that have emerged in recent years have taken industry insiders by surprise. One was the rise in popularity of so-called Robotic Process Automation (RPA), a process that involves using software robots to perform often repetitive business tasks.
Mirroring a sharp rise in the valuation of US, benchmarking firms  in China tripled in three months during the spring of 2019, with interest from technological hedge fund Coatue Management and Masayoshi Son, the chief executive officer of Softbank.

But this smash and grab approach without focus favored by new entrants to the sector is not sustainable, said MatrixPartners's Fei. "Many B2C investors that have jumped over still favor blockbuster projects, but investment logic has not caught up with reality."
Fei admitted that he was susceptible to over-optimism as he saw his colleagues in the B2C sector successfully close big investments and earn large promotions. "When I invested in Taimei Technology, a digital platform for life sciences, I wondered if it will grow into the next Didi next year?"
"But reality will bring you down to earth quickly," he said.
An unspoken pride
Having to sit on the bench for long periods of time and conduct in-depth analyses of firms have made early B2B investors show an unspoken pride in their investment choices so far.
"Investing in B2B for a long time is like becoming a mediating Buddha. You won't have any delusions about your investments suddenly exploding in value", said Sequoia's Jia, whose firm has invested in nearly 100 B2B firms in the past 15 years. But the fund believes that in the long run, companies will be able to achieve significant development, he added.
Unlike the B2C sector, where one can easily track the general popularity of a tech firm through looking at their app rankings or web traffic, for example, B2B requires much more top-down research and leveraging on industry research and foresight to identify high-quality projects early on, said Jia.
"Deals cannot be driven or sourced by luck," he said. "B2B has higher requirements for industry awareness and the formulation of top-level investment strategies, which requires clear-headed and big picture thinking from visionaries."
One thing that is hard for firms to swallow may be the fact that money is no longer king in the B2B sector. "B2C is the pursuit of wealth and risk, and B2B is slowly becoming rich," said Fei, who added that investing in the sector was like buying a blue-chip stock that will not yield blockbuster results but will pay dividends in the long term.
Since B2B is not a capital-intensive industry, financing cannot directly accelerate the development of enterprises, said China Growth Capital's Wu. Investors in this field will consider financing more comprehensively and rigorously compared to B2C investments, he added.
But many remain undeterred. Lightspeed's Han said that it is planning to create a multiple-pronged fund to give more young employees autonomy and decision-making power as the fund focuses on B2B investments.
If B2C investments are a test of how long a company's launchpad can be, B2B investments are like a network that requires all its components to be up to the task, said Han.
"A successful organization should not just rely on just one or two CPUs," he said.
The original article was written by Chen Ziyan for 36Kr, KrASIA's parent company.