In November 2019, MiraclePlus, founded by Lu Qi—formerly chief operating officer at Baidu and executive vice president at Microsoft—took over Y Combinator (YC) China as the go-to incubator for promising startups after the latter withdrew from the country.
In May, MiraclePlus called for applications from early-stage startups to join the Spring 2020 round of its incubation program, which typically lasts three months and culminates in a Demo Day. During this time, the selected startups receive early-stage funding from MiraclePlus, consultation with industry experts and fellow startup owners, as well as exposure to potential investors.
This was be the second time the program was held in China—the first was organized under YC China last fall. In an exclusive interview with local teach outlet 36Kr, Lu talks about localizing the YC model for China's startup ecosystem amidst an unfolding pandemic that poses both challenges and opportunities for a new generation of Chinese startups.

Building a localized accelerator for Chinese startups
YC's incubation program helped participating startups pitch to Chinese investors. With that in mind, Lu decided to take over YC's role, as he believed it was necessary to create a more localized accelerator in China for Chinese startups.
"We are glad to start a 100% localized program as the operating efficiency will be greatly improved with no more international coordination needed," he said.
The Spring 2020 incubation program became the first to run under the brand of MiraclePlus, making the quantity and quality of the applications particularly important to Lu. Without revealing the actual number of applicants, Lu told 36Kr that the number was 20% higher than the Fall 2019 edition, which showcased 22 companies out of more than 1,700 applicants.
"The quality of projects are on par with the previous batch", Lu said. "In some sub-domains, there are even better projects this time around."
Projects that manage to secure a place in MiraclePlus' incubation program and obtain initial funding share a secret ingredient—a top-notch founding team with a unique vision for the future, as well as the ability and drive to materialize this vision.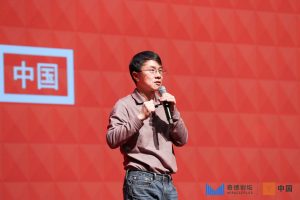 To find these teams, MiraclePlus takes an approach that differs from YC's. Lu would ask startups to stipulate "Why now?" in their pitches, when their US peers are mainly concerned with the "What. Why. Why Us. How. Traction," when selling to investors.
This aspect of localization aligns with the Chinese startup ecosystem where investors continually emphasize on seizing the most opportune time to invest for the highest returns.
Lu added, "It takes an excellent entrepreneur to find the best business opportunity. Not investors."
China's investment circle has made systematic changes in the wake of the coronavirus outbreak. Investors are paying more attention to their portfolio companies to help them cope with the current challenges. Some are managing pandemic-induced uncertainties by slowing down their investment pace, raising funding thresholds, or adjusting valuations. Others are holding back from investing in categories that have been directly affected by the pandemic, at least in the short term.
"We have migrated our operations and interviews online for now. We have to adapt to these changes in China's ecosystem as an early-stage investor while maintaining, or even enhancing, our core values to startups," explained Lu.

The "Black Swan" Effect
The COVID-19 pandemic is an unprecedented event that has changed consumer and business habits in a short time—a "black swan" event that is creating a new world which is up to young entrepreneurs to shape, said Lu.
According to Lu, the formation of habits consists of two parts: the first one is to replace old habits with new ones, while the second is to quickly develop a new habit where there is no predecessor.
"The first scenario is quite difficult, so we generally do not recommend it for startups. Only large companies with a lot of resources can do it. Conversely, the second scenario is an excellent opportunity for startups," advised Lu.
Digital transformation has been the common approach for many to continue business activities amidst widespread lockdowns, with cloud and mobile technologies being the main drivers. Lu agrees that enterprise solutions will continue to benefit from technological innovation in the post-pandemic "new normal", with business-to-business (B2B) projects generating the most opportunities and value.
"We are also at the early stage of artificial intelligence (AI). In the long-run, we will see how AI can be implemented in a variety of business scenarios to create great commercial value—for example, in self-driving cars," said Lu.
As the chief overseeing the autonomous driving project at Baidu, Lu has first-hand experience with the commercialization of AI. He believes that the early applications of the technology during the outbreak have been highly constrained and limited. Lu believes AI will drive the construction of basic infrastructure, built upon legal and other social foundations, and is responsive to environmental dynamics.
"We think this will happen, but it will take time."
As the fight against the coronavirus rages on without a viable vaccine, Lu also has his eyes set on opportunities in the life sciences category. There are many opportunities for innovation awaiting young startups. First, in high input, instant testing solutions. Next, in the development of medication, particularly antibodies and antiviral drugs. Finally, the development of a vaccine.
"Some of these opportunities are better suited to large corporations, while some are investment areas for governments. For startups, it is most critical to consider the structure of capital returns for investors when embarking on projects," Lu  said. We hope that more startups will join our future incubator programs with projects that can create sustainable value."
This article has been adapted from the original interview published on 36Kr.