In a dynamic world where economic paradigms are shifting, Indonesia is emerging as a focal point for innovative investment strategies.
AC Ventures, one of Indonesia's leading early-stage venture capital firms, places a strong emphasis on two critical themes in contemporary investing: empowering women-led businesses and promoting environmental, social, and governance (ESG) investing within the region. These took center stage at the recent ASEAN Business & Investment Summit (ABIS) 2023, where AC Ventures highlighted Indonesia's promising economic prospects and reiterated the firm's commitment to driving change.
Empowering women-led businesses
Indonesia aspires to establish itself as a stable, peaceful, and economically powerful region. As the largest ASEAN economy, Indonesia represents approximately 40% of the entire bloc's economic output. Within this ecosystem, Indonesia comprises over 64 million micro, small, and medium-sized enterprises, constituting 98% of all businesses in the nation. These enterprises contribute over 61% of the local economy, playing a pivotal role in making Indonesia an attractive destination for venture capital investments.
Indonesia's economic landscape is enhanced by the fact that over half of these enterprises are led by women, presenting an annual investment opportunity that could be worth over USD 421 billion.
"In a market as vibrant as Indonesia's, women entrepreneurs are not just fulfilling a social role—they are key economic drivers. Our research indicates that investing in women-led businesses is not just the right thing to do—it's the smart thing to do. These businesses are vital to the local economy and provide resilience during times of crisis," said Helen Wong, managing partner at AC Ventures, as she addressed policymakers, investors, and business leaders during a forum for the ABIS 2023 Women CEO Forum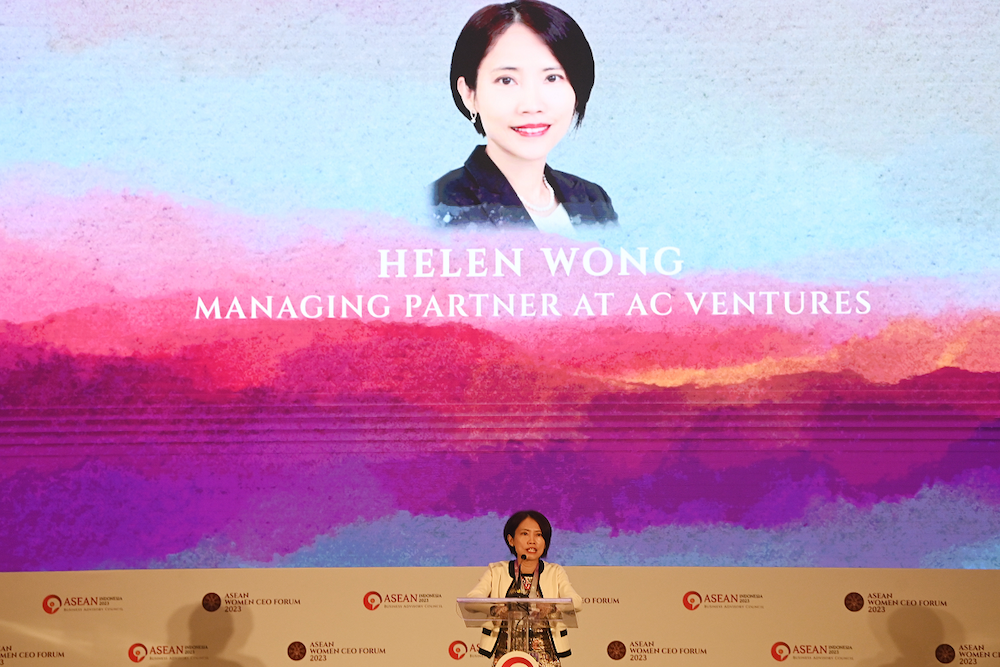 AC Ventures has demonstrated its commitment to diversity, boasting a 50:50 gender-balanced team and 41% female leadership across its investment portfolio. Wong urged fellow investors and policymakers to actively support female investors. "In our journey at AC Ventures, we've learned that diversity isn't a buzzword—it's a business imperative. A balanced team brings diverse perspectives, leading to smarter investment decisions and more robust portfolio performance," Wong said.
Championing ESG investing
AC Ventures is also spearheading the ESG investing movement, aligning its strategies with global ESG standards. The firm recently hosted a summit titled "Profit & Purpose: A New Era of ESG and Gender Lens Investing", bringing together regional investors and impact startups to discuss ESG measurement and reporting standards. The summit was a sideline event of ABIS 2023.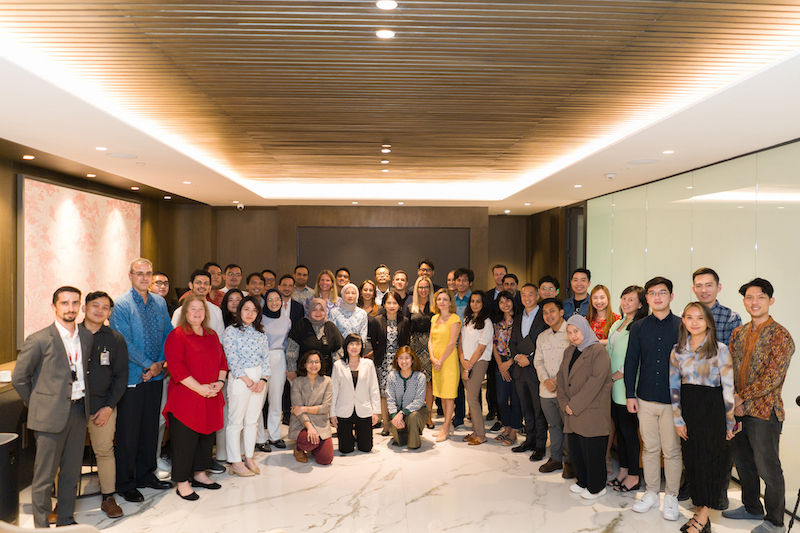 Venture capital firms are increasingly recognizing the need to prioritize ESG practices in Southeast Asia. While ESG compliance was once a secondary consideration, the influx of foreign institutional capital has created a need for local firms and startups to quantify and report their environmental and social impacts.
During the summit, AC Ventures highlighted how it employs technology from Helsinki-based The Upright Project. This technology offers ESG and impact measurements according to Northern European standards, covering various metrics like EU taxonomy metrics, and the United Nation's Sustainable Development Goals (SDGs) metrics. AC Ventures' guiding metric is the net impact ratio, which quantifies how effectively companies turn resources into positive impact.
The firm's net impact ratio stands at +37%, with society and health as its strongest dimensions. In comparison, the Nasdaq Small Cap Index (NQUSS) recently featured an average net impact ratio of +29%.
"When tech startups focus on building strong ESG measurement and reporting mechanisms, they not only make their operations more efficient but also save money, discover new streams of revenue, and ensure [they are] on the best footing possible to future-proof their businesses. As a venture capital firm, we support our portfolio in this area to reduce risks and unlock new avenues for value. This proactive approach also prepares them for the upcoming ESG regulations expected in the ASEAN region within the next few years," said Lauren Blasco, principal of ESG at AC Ventures.
Indonesia's ecosystem is in a thriving state, presenting an exciting opportunity for investors who recognize the significance of diversity and sustainability in business. With investment firms like AC Ventures leading the charge in committing to support women-led businesses and ESG investing standards, a precedent is set in the world of venture capital.