Wang Xingxing, the founder and CEO of Chinese firm Unitree Robotics, knows that most people think of his company as a copycat of Boston Dynamics, whose Spot robot dog garners plenty of attention, especially when it joined other robots to dance to the Motown tune Do You Love Me.
While Boston Dynamics is one of the world's most recognizable developers of robots for industrial and commercial use—at times targeting governmental entities—Hangzhou-based Unitree Robotics has kept a lower international profile. The firm's latest four-legged invention, the Go1, starting at only USD 2,700, undoubtedly shares similarities in its outward appearance with Spot, the USD 74,500 quadruped robot by Boston Dynamics. However, Unitree Robotics is positioning its robots to be sold to an entirely different market: individual consumers, Wang told KrASIA.
"Boston Dynamics' robot dogs are undeniably more capable than ours in terms of functionality, but it is not our direct competitor," Wang said. "It took them five years to make Spot available for purchase, while we have released at least one or two products every year since our launch. We have a much faster product cycle."
Spot, Boston Dynamics' first commercially available robot, has been deployed in different industrial settings for inspection and intervention in hazardous environments. The New York Police Department also tested the device in hostage situations and crime scenes last year, sparking a heated debate about its use in dealing with citizens. Founded in 1992, Boston Dynamics was recently acquired by Hyundai Motor Group in a deal worth over USD 1.1 billion.
While similar to Spot, the Go1 doesn't feature as many advanced applications. It is marketed for individual use in situations such as walking in the park, or assisting consumers when buying groceries by carrying low-weight items on its back. The robot can currently be ordered directly from the company's website, with a delivery time of two to three months, Wang told KrASIA.
Even if USD 2,700 isn't cheap for a personal robot dog—which you probably don't need (yet?)—the Go1 typifies the rapid progress of the robotics industry, Wang explained.
"The quadruped robotics industry has seen tremendous growth, both in terms of software and hardware development. The Go1 has significantly improved its functionality and reliability compared with the A1, a robot we released last year for USD 10,000. Although it might be hard to tell from the external appearance, we have upgraded all the 'internal organs' of the Go1, allowing us to sell it at such a low price," Wang said.
The Go1 is speedy and robust, and can follow its 'dog owner' while avoiding obstacles along the way, trotting at a maximum speed of 17 km/h. The device comes in three versions, the base model Go1 Air (USD 2,700) and two more advanced models with extra battery power and improved sensors—the Go1 (USD 3,500) and the Go1 Edu (USD 8,500).
Unitree Robotics claims to be the world's largest seller of quadruped robots, although the company didn't provide specific figures.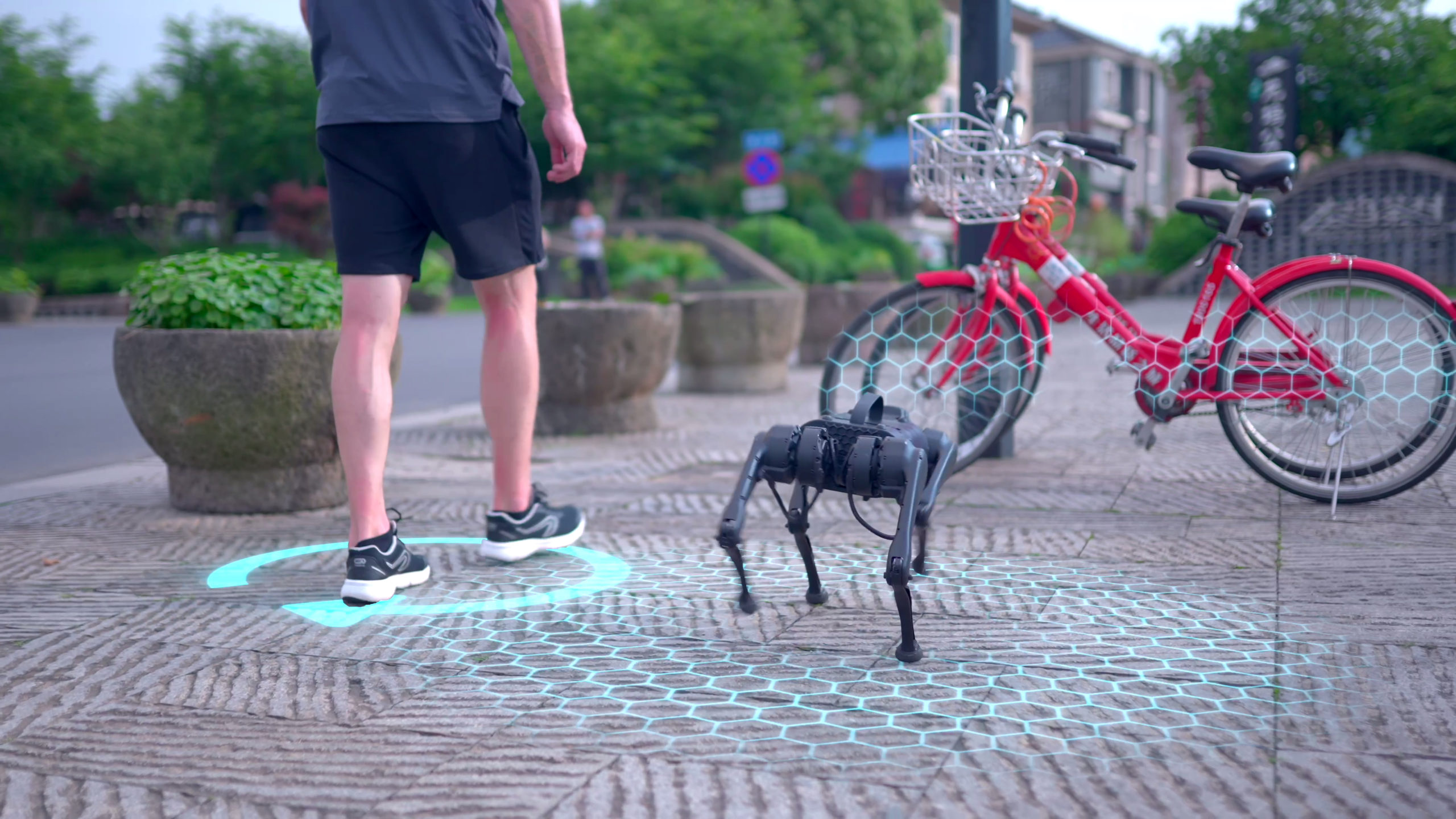 The early days
Wang began building quadrupeds during his postgraduate studies at Shanghai University in 2013, he told KrASIA. "At the time, most of the maneuverable four-legged robots were powered by a hydraulic motor. They were large, as well as expensive. But I found out that if the robots could be run by a battery-powered electric motor, the cost could be lowered, while the robots could be more agile. This was a turning point for the commercialization of this technology," Wang said.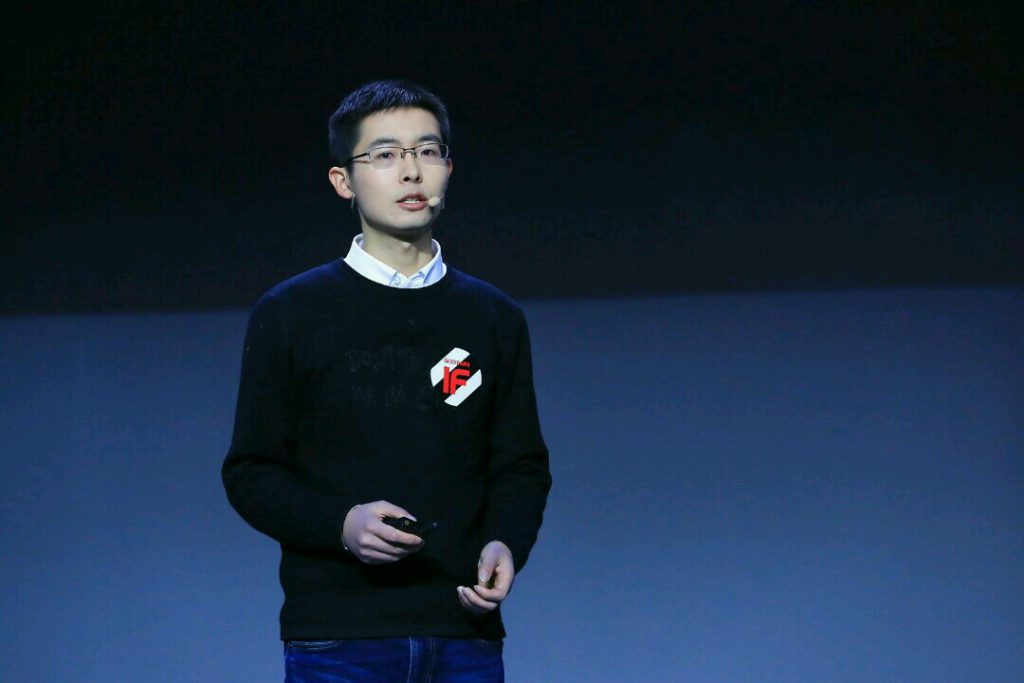 In 2016, Wang developed his first quadruped device, named XDog, for his master's thesis. The robot was able to walk, run, and jump, and unexpectedly, it became an internet sensation, attracting a number of buyers and investors. 
Wang, who by that time had started to work at Chinese drone maker DJI, decided to drop his new job and launch Unitree Robotics in May 2016, thanks to the support of an unnamed angel investor. Yet, even with newfound fame, the fresh graduate had a rocky beginning.
"I started the company after working for two months at DJI. I didn't have enough financial resources or strong connections. For the first three years, there were times when we could not even pay the salaries of our employees. Thankfully, we had revenues at the end of 2018 and managed to get more funding from investors," said Wang.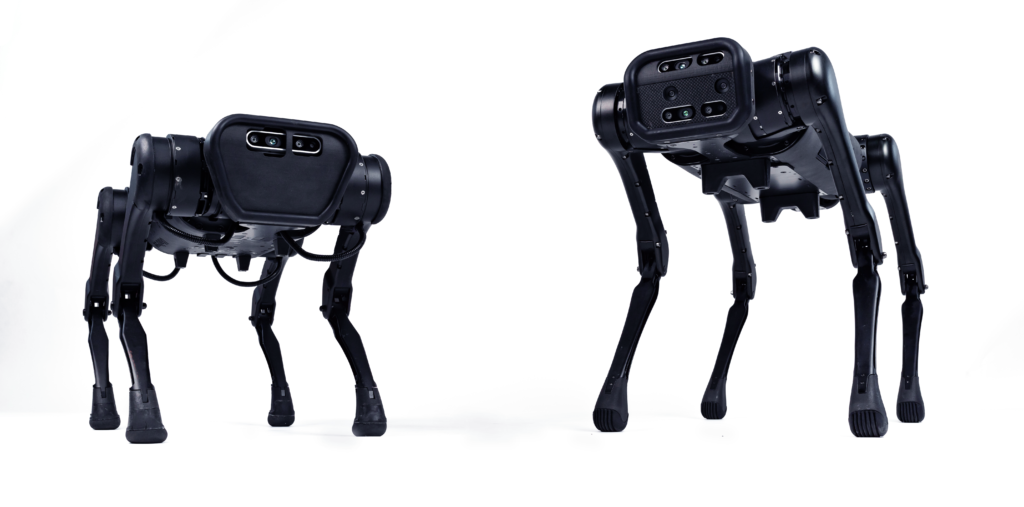 Robot dogs on every street?
Fast forward to 2021, the firm has developed five different quadrupeds—the Go1, Laikago, AlienGo, the A1, and BenBen. In February, Unitree Robotics closed a Series A investment round with participation from notable investors such as Sequoia Capital China, Shunwei Capital, and Decent Capital. The firm—which employs over 100 staffers in Hangzhou—aims to complete a Series B round by the end of this year.
The majority of the company's revenue comes from robot sales, Wang said, while a minor percentage is obtained from public performances at private events. The firm targets to increase sales "by 10 times this year," he added.
Taking another page from Boston Dynamics' playbook, Unitree Robotics made the news in China thanks to a performance featuring a fleet of BenBen robots dancing on stage at this year's Spring Festival Gala—the world's most-watched television show—broadcasted by China's Central Television (CCTV) to celebrate the Chinese New Year.
Group dancing robot bulls on the CCTV 2021 Spring Festival Gala in China. 🤩

Happy New Year, Chinese Year of the Ox.
Due to the limited viewing angle of the actual broadcast, we add some behind-the-scenes highlights here. pic.twitter.com/YBDQLmkZLC

— Unitree Robotics (@UnitreeRobotics) February 12, 2021
Going forward, Wang envisions the development of more advanced robots that could take on increasingly complex tasks, such as supporting firefighters or inspecting the environment when a fire breaks out. Assisting visually impaired people is another field of research the company is interested in, although it cannot be put into practice yet due to the legal framework and a lack of  "functional stability," a company representative told KrASIA.
The competition in the quadruped robotic field is, however, intensifying in China. Weilan, another Chinese robotic company, unveiled its Alpha Dog in March. The robot, originally priced at RMB 16,000 (USD 2,400), but recently adjusted to RMB 29,900 (USD 4,628) owing to "surging raw material prices," features similar capabilities compared to Unitree's Go1, while Weilan promises future upgrades that could enable the device to guide the visually impaired, respond to voice commands from its owner, and even bark.
In March, Tencent Robotics released a multimode four-foot robotic dog called Max, which is capable of standing up on two legs. And just last month, Tencent also presented Ollie, the company's first bipedal robot, equipped with wheels instead of feet.
Wang already foresees a future where such devices will become as common as smartphones. "I think that it will take about two years to see four-legged robots roaming the streets of China," he said.

This article is part of KrASIA's "Inside China's Startups" series, where the writers of KrASIA speak with founders of tech companies in the country.