Philippe Chiu, co-founder of internet-of-things (IoT) startup UnaBiz, started his professional career working in the information security field in the early 2000s. He loves to joke about how IT security was like "a desert" at the time—a complex industry that most people had not heard of.
Chiu used to have a hard time explaining what his job, or his sector, was all about. "Unlike some IT engineers who only live in their own world, I have been an early mover in IT security, eager to explain and educate people about what is happening in the sector," Chiu told KrASIA.
The French-born Chinese followed his passion for education while managing ONISx in France, a subsidiary of private higher education firm IONIS Education Group, which supports teachers and trainers to create online courses. In 2015, he crossed paths with his high school friend, Henri Bong, who served as director of business development and sales in Asia for Sigfox, an IoT company that specializes in building low-power wide-area networks (LPWANs) to connect battery-powered devices such as smart meters, smartwatches, and other sensors to the internet.
Bong explained the main advantages of the so-called 0G network to Chiu—long-range, low-power consumption, and low maintenance costs for IoT applications—when compared to regular mobile networks.
The two saw significant potential in the technology. Still, they realized they needed more than just the network to tap into the burgeoning IoT industry in the Asia Pacific region. "The issue with Sigfox is that it uses great technology, but having the network is not enough. We needed devices like sensors and a whole ecosystem of software and cloud platform services to enable the IoT industry to flourish in the region," Chiu said.
The solution came with UnaBiz, a company they launched in 2016 to offer low-cost IoT connectivity, hardware design and production, and software development. The firm partnered with Sigfox to operate its LPWAN network in selected markets under a revenue-sharing model. "While I can't go into too much detail, this partnership is based on a licensing contract," Chiu explained.
Singapore-based UnaBiz focuses on IoT solutions in verticals such as metering, facilities management, asset tracking and management. It operates offices in Singapore, Tokyo, and Taipei, while it sells its products to 28 countries worldwide. In 2018, it raised over USD 10 million in a Series A funding round from investors, including affiliates of global energy conglomerate ENGIE and Japanese telecommunications firm KDDI.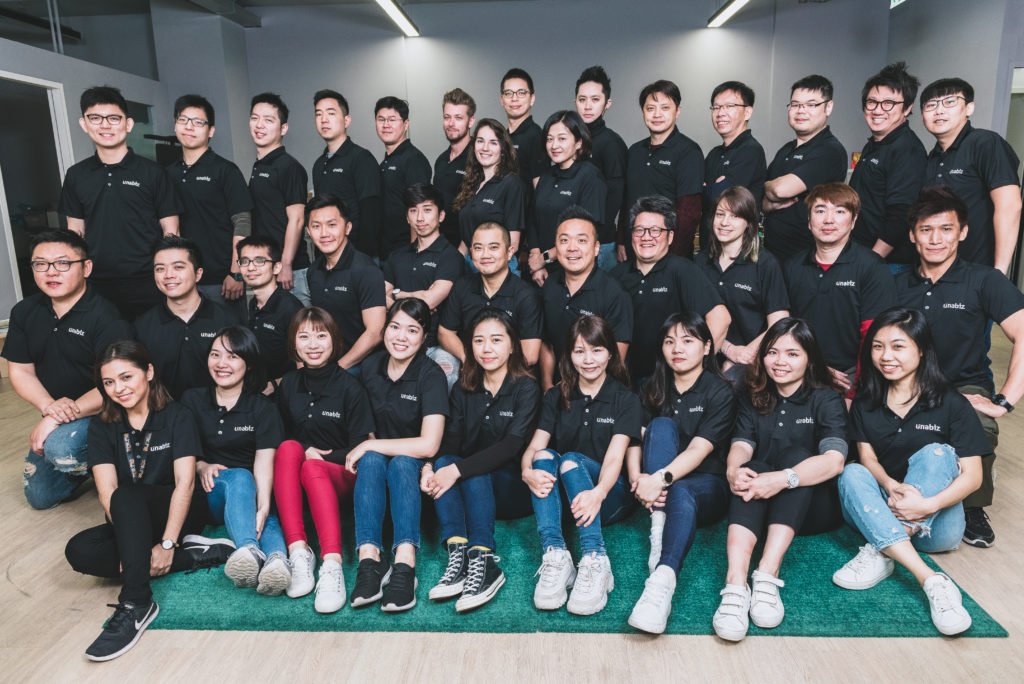 Tailored IoT solutions
UnaBiz counts an array of clients in different industry verticals, from gas utility firms like Nippon Gas to airline businesses like Singapore Airlines and educational institutions like Temasek Polytechnic.
Among its solutions, UnaBiz assists companies and consumers with time-consuming tasks such as logging gas and water readings. The firm provides custom-designed hardware and software to address different clients' needs. In Taiwan, for instance, UnaBiz inked a deal in September 2020 with water measurement firm Shin Kong Communications to install 2,258 smart water meters in the Eastern District of Taipei as part of a broader pilot project.
Traditionally, Taiwanese residents have had to check and record the readings of their water or gas meters on paper, then stick the slips inside the buildings' elevators or next to the building entrance. "They have been doing the same thing for at least the past 20 years. Elon Musk and Jeff Bezos are going to the moon, but Taiwanese are still writing gas values on paper," Chiu said.
UnaBiz's smart water meters are expected to improve water supply efficiency by sending accurate water consumption information from households to utility companies via the 0G network in real-time. The devices can also instantly detect water leakages to save resources, Chiu said. According to the Water Resources Department of Taiwan, on average, Taiwan wastes around 500 to 700 tons of water due to water leakages.
Another recent application of UnaBiz's technology is in Japan. The company partnered with Nippon Gas last January to install over 1 million smart gas meters in 850,000 households across Japan's Kanto region. The device remotely reports each household's consumption to the utility supplier, practically eliminating the need for manual readings. The smart gas meter can also remotely turn gas valves on or off, which is an important security feature in emergency situations such as an earthquake, according to the company.
Besides smart metering systems, UnaBiz also offers facility management services such as waste administration, ambient and humidity control, smart toilet management, and even rodent monitoring solutions. In Singapore, the startup works with post-secondary academic institution Temasek Polytechnic. UnaBiz installed smart devices on the campus' toilets that can track data in real-time about the usage of the facilities, allowing the campus manager to optimize the frequency of cleaning and maintenance of the lavatories.
Hit by the chip crunch
Like many other tech businesses, UnaBiz has also experienced the brunt of the chip crunch, Chiu explained. As most of its hardware is manufactured in China, the company's regular operations have been affected by the factory shutdowns that affected China last year due to the COVID-19 pandemic. The firm has also been dealing with the global shipping container shortage that has led to inflation in shipping and container prices.
Despite the difficulties, UnaBiz managed to break even in 2020, logging revenue of USD 18 million, according to Chiu. Currently, UnaBiz is set to close its Series B funding round, aiming to raise at least USD 20 million. The fresh funding will be utilized to boost operations in the Japanese market and expand to Southeast Asia and Europe. The company is also eyeing countries like Thailand, Malaysia, and Indonesia to set up new manufacturing facilities, Chiu revealed.
Chiu is confident about the potential of his company to thrive in an IoT market that is expected to grow up to 29% year-on-year in the Asia Pacific region—from USD 97 billion in 2020 to USD 437 billion in 2026—according to market research by Frost & Sullivan.
"We will diversify our network technology by adding more types of cellular technology. Acquiring high-performing IoT companies can also benefit the scale of UnaBiz, which is part of our growth target," Chiu added.