Nayuki (known as "Naixuedecha" in China) is a well-known new-style tea drink (instead of powder-based milk tea, new-style tea drinks are made of fresh ingredients) and bakery brand in China. We chat with Founder Peng Xin on how she built the USD 870 million business after quitting her job as a white-collar employee.
KrASIA (KR): How would you define Nayuki?
Peng Xin (PX): We hope to become an everyday, high-quality brand for the public. We have both delicious bread and tea and provide a comfortable space for people to interact and relax—this is how I would position Nayuki.
KR: Can you tell me about how you started Nayuki?
PX: I used to be a white-collar worker. I wanted to run a shop that I myself would like, so I quit to start the business. Five years ago, the industry was mostly dominated by street-side milk tea shops, like Gong Cha. I wanted to create a global brand, and so we combined our wishes and created this company.
We encountered a lot of challenges at the start. The biggest problem was the public perception of our product. Back then, you might feel strange walking into a five-star hotel with a cup of milk tea. We had to make it such that walking into a five-star hotel with either a cup of milk tea or a Starbucks coffee would be equally representative of a certain quality of life. Hence, branding was a very important consideration.
The second challenge was the product itself. At that time, milk tea was mostly made with milk essence, but I asked that we used high-quality tea and fresh fruits. Our tea became a trailblazer for the entire fruit tea category. We also have milk tea, but our milk tea is made from fresh milk.
The third consideration was our physical store. Though we sell new-style tea drinks and soft euro-bakes, we also provide a space for customers to interact, so the shop space is also a product we provide. We pay special attention to interior design. We now have more than 400 stores, each one is more than 200 square meters, and we spent a lot of effort into designing each store. When customers see the lighting and the atmosphere, they will immediately recognize that this is Nayuki.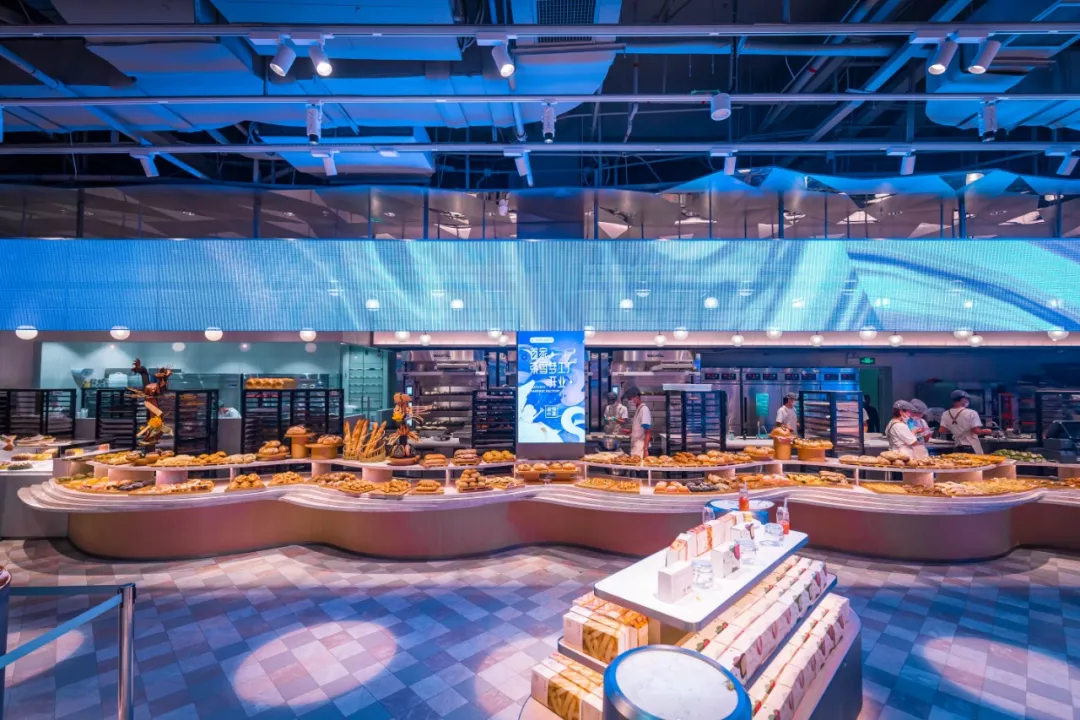 We did research and found that tea is consumed in more relaxed social settings, so our space was designed in a way that exuded warmth and comfort. In fact, we took care of a lot of minor details, but we found that they were all important for the customer experience. For example, our cup design has a raised lid and different stoppers for men and women. We even had the drinking groove resigned in a way that girls won't get their lipstick onto the lid when drinking. And consumers actually would notice and appreciate these details, we saw people talking about them on various social media platforms.
KR: What is Nayuki's key competitive advantage in today's market?
PX: I think competitiveness has two sides. Internal competitiveness is asking yourself what is your original intention. This determines the decisions you make at every level, and your team is the one that can really execute these. I often talk about the team, but during a pandemic like this, a good team is really important. When they encounter setbacks, they must carry a good attitude and constantly adapt and do better.
External competitiveness comes from our branding and products. In our category, branding is very important, and products are actually the carrier of brands. We're a bit different from traditional F&B outlets. Our new-style tea drinks, our soft euro-bakes, our interior design, and every event, are all experiences we provide to customers, so we're actually more of a lifestyle brand. Other than food and drinks, this interesting, pleasant consumer experience is also one of our products.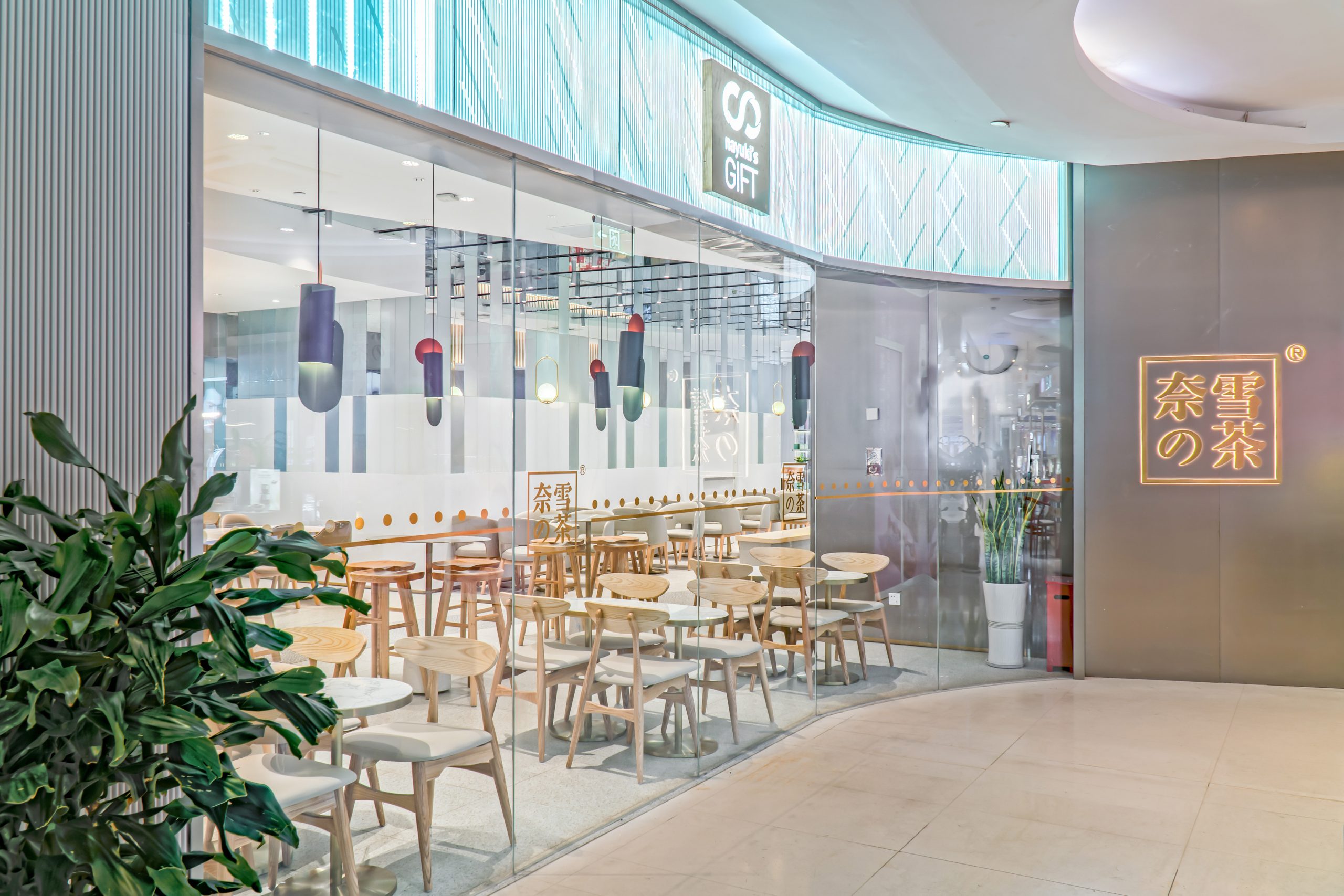 KR: How does a company decide its social media marketing strategy?
PX: Marketing is very important in this era. If you do well, then you must update your customers because the popular platforms and marketing methods change. When Nayuki was founded, WeChat was booming. When we first opened, we didn't spend even RMB 50,000 (USD 7,200) on marketing. I messaged three public accounts that focused on lifestyle content. And then [Nayuki] blew up in Shenzhen. Many people came and shared our brand on their WeChat Moments.
Now, a lot of brands have found success and exposure on Douyin very quickly, and there's a lot of live-streaming and video streaming.
Relevant platforms always change, but what doesn't change is knowing how your brand reaches out to customers. What is your brand? What are you selling? What's your brand's standpoint? These are core aspects of a brand that won't change.
KR: What is your take on brand identity when entering an overseas market?
PX: A brand must have a very clear positioning. For example, when you think of Starbucks, you think of coffee. When you think of Nayuki, you have to think of tea, but which is better? Tea and coffee are the most popular drinks in the world. They become symbols of a certain kind of lifestyle.
When we go overseas, we find that countries in Asia already have this habit of drinking tea. When we opened our store, we found that about 80% of our customers were all young people, so these are the consumption habits of this particular country.
Originally, we were going to open in New York, but we put it on hold because of COVID-19. I spoke with some American friends and from their perspective, tea is seen as more high-class than coffee. People who drink tea are elegant, graceful, and have a higher quality of life.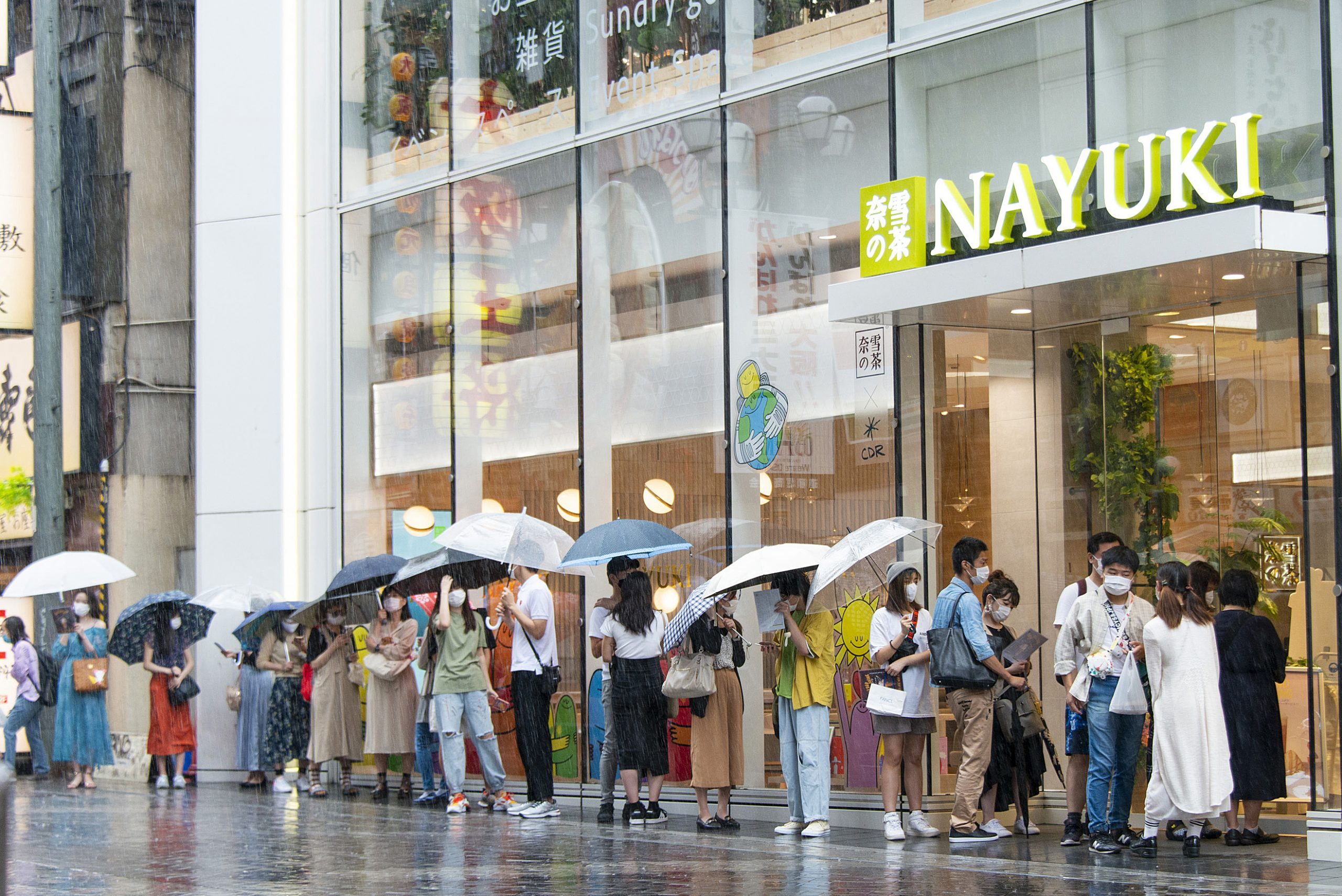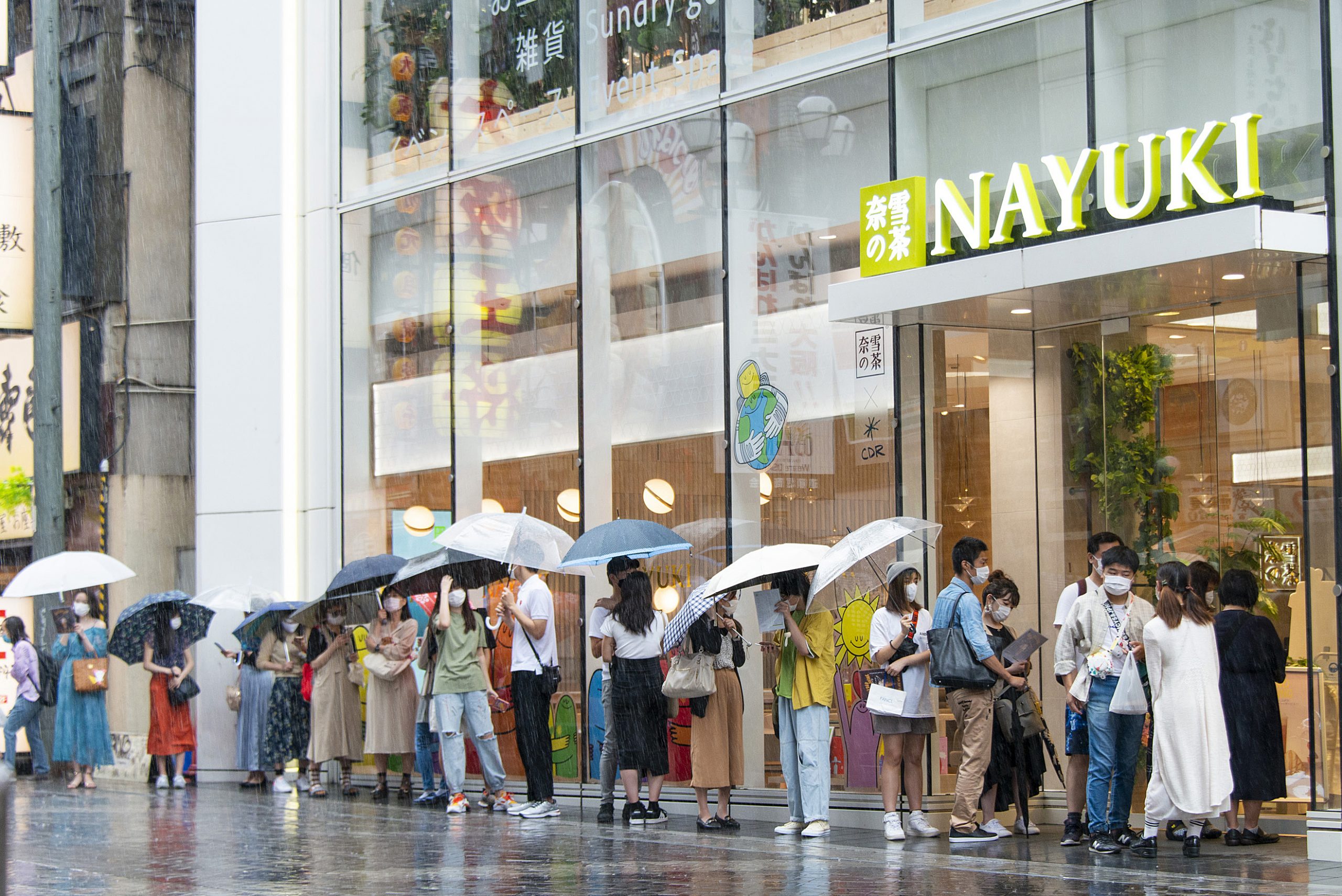 KR: When you enter overseas markets, do you make changes or innovate based on the needs of each local market?
PX: We have stores in 60 cities in China and are also present in Japan. Right now, we are lucky that our most popular products are the same in each place. We judge that everyone's preference for products will be similar, which is the current situation. Maybe, when we enter Europe and the United States, we might adjust the sweetness. But our American team has actually tried our drinks and they really liked the taste.
KR: What lessons has your brand learned from the pandemic?
PX: Our team has responded to the pandemic quite well. We made decisions fast, and everyone was very supportive and cooperative. Our stores always had good cash flow, but, during this pandemic, we realized that a situation where you generate no revenue was actually possible. Our finance and risk control team will have more secure plans in the future, such as planning the amount of money that should be left in the account.
The second lesson is regarding our products. We used to pay more attention to developing limited edition products. During COVID-19, our customers say that tea and coffee are not daily necessities, but you will find that they have become part of young people's lives now. In fact, everyone enjoys drinking tea. For RMB 10 or 20 (USD 1.45 or 2.90), you get to feel really happy. Even though milk tea isn't a basic need, it's still something that brings joy to people's lives.
KR: After this epidemic, do you find that customers' needs have changed?
PX: There will definitely be some changes. For example, people will be more accustomed to e-commerce. When customers purchase from the same brand offline, they will be more willing to buy more products from the same store. For example, when a customer comes to have a cup of tea drink, they may also buy a soft euro-bake too. So when people start to order online, the quality of the products will become more important and has to satisfy people's needs even more.
KR: How has a female perspective and management style made Nayuki unique? What are some challenges female business leaders will face?
PX: In the field of entrepreneurship, there are very few female founders, so you get more attention as a woman, which helps the brand be better understood by everyone. For this market, 60% of our consumption data is from women; so, as a woman, you have a more detailed personal experience, which is helpful for understanding the customer's experience.
I have big hopes for Nayuki and hope that it's a brand that will be loved by everyone. It's not about how successful the business is or how much turnover I make. You must have a lot of persistence. The difficult part is that as a woman, you will care more about public perception and use a gentler, warmer approach to lead your team. At the same time, you need to have a firm, unwavering stance and make swift decisions.
[As for my family life,] our baby is more than one year old now. I go to work every morning, and he keeps clinging on to me. You have to balance both life and work.
KR: So you've integrated the company into your personal life?
PX: Yes. What you do is what you like, so it will naturally become part of your daily life. I really hope to become a well-loved global F&B brand, a Chinese brand that can be found all over the world. Some people might think these are vague dreams, but these are the kind of thoughts that will carry you through tough times.
KR: I wish you all the best in your overseas expansion and hope that we can one day drink Nayuki on any continent.
Peng Xin graduated from Jiangxi University of Finance and Economics in China and had served as brand director of Kingdee International Software Group before she founded the tea drink brand named Nayuki in 2015. She is now the Chief Product Officer of the brand. She has been selected as "the 30 Most Influential Women in Business In China 2020", among other honors.
Nayuki (known as "Naixuedecha" in China) is a well-known new-style tea drink and bakery brand in China. Founded in 2015 in China's Southeast tech hub Shenzhen, the brand has expanded to more than 50 cities across China with over 350 directly-operated stores. Recently, Nayuki is eyeing for global expansion with its footprint starting with Japan and Singapore.