2020 has been a wild roller coaster ride for the hotel and tourism industry because of the COVID-19 pandemic, and Indonesian travel tech unicorn Traveloka was not immune. Travel restrictions led to a historic drop in bookings on the platform, while cancellation requests flooded in. The firm had to slash more than 100 jobs and reportedly cleared about USD 100 million in refunds.
Nonetheless, in July, Traveloka raised USD 250 million in fresh funding. Traffic started to bounce back in the middle of the year as lockdowns eased in Southeast Asia.
Traveloka said it has implemented a number of adjustments to increase traffic and transactions on its platform. This includes providing COVID-19 test services in 44 cities across Indonesia, offering a flexible refund policy, and ensuring users' safety through online hotel check-ins and contactless payment options under its Eats products.
"We also promote CHSE (cleanliness, health, safety, and environment) protocols to our partners, ensuring the safety and comfort of travelers through the Traveloka Clean Partners Program," Traveloka co-founder Albert said to KrASIA. "Moreover, governments across Southeast Asia are showing their support by rolling out campaigns like SingaporeRediscovers Vouchers and We Travel Together in Thailand, where Traveloka is an official partner."
KrASIA recently spoke with Albert about these developments and Traveloka's plans for 2021.
The following interview has been edited for brevity and clarity.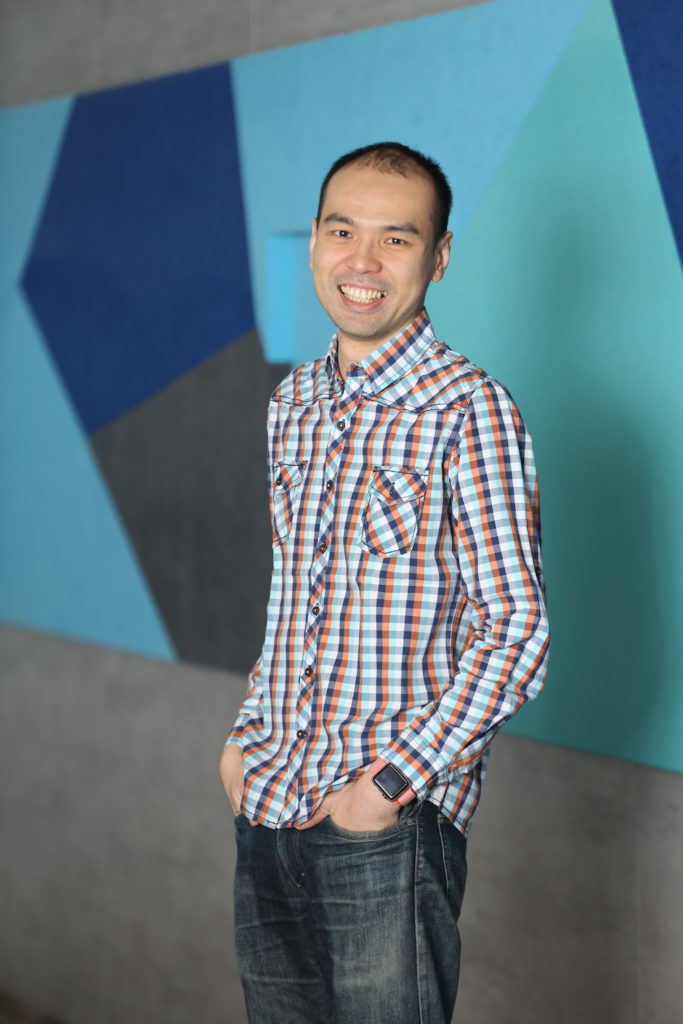 KrASIA (Kr): What are some of the most difficult measures you had to take in order to weather the crisis caused by the pandemic?
Albert (A): During the lockdown, our booking revenue pretty much went down to zero due to commercial flight restrictions in May in our biggest market, Indonesia. We also faced a lot of operational challenges caused by a high number of travel cancellations, with almost 150,000 refund requests for just flights, which was ten times higher compared to before the COVID-19 outbreak.
We took control of our finances quickly and decisively, and we needed to streamline some costs. However, despite all of the budget-cutting, we increased investment in customer services as we reallocated most of our human resources personnel—more than 1,000 employees—to support customer service and manage the refund requests.
Kr: According to a media report, Traveloka's transaction volume in Vietnam and Thailand have reached nearly 100% of its pre-pandemic levels. Can you elaborate on this? When did you start to see traffic bounce back?
A: Our internal data recorded the lowest transaction level during the lockdown period, April and May, at around 5% compared to the previous year. We observed that market recovery is driven by the decreased number of new COVID-19 cases in each country. Our Vietnam transactions reached 100% pre-pandemic levels beginning in July, as people started to get back to their routine activities.
A similar story is observed in Thailand, although this market is at a slower recovery rate of 75% today. The number is expected to continue growing as the Tourism Authority of Thailand is promoting domestic travel through the "We Travel Together" Campaign, where Traveloka is an official partner.
Kr: What about Indonesia? How is business progressing in Traveloka's home market?
A: People are itching to travel again. According to our internal data, the staycation trend has been increasing since June People have embarked on more road trips since August.
We have seen a resurgence in people traveling domestically, mostly within driving distance to neighboring cities. Some even started to travel farther, like from Jakarta to Bali. The government is showing support to reopen the economy by gradually lifting the strict requirements to travel, while still enforcing health protocols and safe distancing measures in tourist destinations.
In early November, we held our biggest promotion event in Indonesia, Traveloka Epic Sale, which was able to generate a 13-fold transaction uplift when we gave a steep price discount of up to 80%.
Kr: Responding to the pandemic, Traveloka has launched various initiatives. How effective are these new programs in recovering traffic and transactions? Will you continue these programs after the pandemic ends?
A: As a tech company, we constantly listen to our users' needs and pain points to come up with solutions. When it comes to booking flexibility, we see this is one of the most-needed features by our users as the pandemic brings uncertainty. And it has been helping us recover traffic. Another activity that also boosts traffic is flash sale livestreaming, where we enable users to watch live tours and interact in live auctions through the app and social media accounts.
Through Online Xperience, we provide virtual experiences where participants can learn new skills and interact with others from the comfort of their homes. This has become an exciting alternative during the lockdown. We recorded an eightfold increase in transactions for Xperience products in July.
Today, these initiatives have become an attractive value proposition when there's so much uncertainty in the market. In the future, we believe customers will still value these offerings.


Kr: Traveloka has been aggressively expanding its financial offerings in the past two years. How have your fintech products progressed this year?
A: We provide end-to-end solutions, ranging from transportation, accommodation, attractions and activities, culinary, to pay-later. We also launched a new insurance product through Traveloka Protect in September 2020.
Earlier this year, we launched a partnership with BNI for pay-later as a loan channeling partner, covering around 720,000 users. We also launched the PayLater Card, a credit card, in partnership with BRI. It has been used by at least 30,000 users. Through these partnerships, we want to serve the underbanked Indonesian consumer to solve their pain points and satisfy their travel and lifestyle needs.
We continuously expand insurance product offerings on our platform, ranging from travel, car, health, to life insurance. In October, we introduced new shariah-based health insurance coverage called Bebas Handal, in partnership with FWD to cater to our Muslim customers. Moreover, we enable users to access FWD Cancer Protection through Traveloka's platform.
Kr: What are your plans for financial services in 2021?
A: We are focusing on the underbanked segment instead of the unbanked population. In Indonesia, bank penetration is close to 50%, while credit card penetration is around 3%. Indonesians tend to have bank accounts, yet they do not have access to financing services. Here, we aim to bridge the gap by partnering with prominent banks and leveraging our robust technology and a large customer base.
Kr: Traveloka is reportedly nearly profitable despite the pandemic. When is your target for profitability?
A: We have restructured our organization and transformed our operation to increase efficiency. However, profitability will be highly dependent on market recovery. We have seen massive opportunities in the fintech sectors to serve the underbanked segment. We are growing our fintech offerings and will continue to expand vertically and geographically.
Kr: How is Traveloka's IPO coming along? Can you share more details about IPO preparation and the possible dual listing?
A: Airbnb gives hope to the overall travel industry. People anticipate a successful IPO for Airbnb. If it goes well, it will boost market confidence in the travel industry. However, we are evaluating potential options for Traveloka. An IPO is just one of the options.