Acen Tonito first started selling on Tokopedia in 2012 to help his girlfriend's offline business grow. They began selling bags, like handbags and travel trolleys through an online shop on the site which had already gained some popularity in Indonesia.
But those years were the early days of e-commerce in the country. Tonito recalls that they'd often get in trouble because customers received damaged goods. Logistics services weren't equipped to deal with these kinds of deliveries.
The money Tonito and his girlfriend made through Tokopedia wasn't enough to cover everything, but it was a good side income. It eventually helped them finance their wedding. What's more – Tonito, who studied computer science and had some experience as a web developer, ended up getting employed by Tokopedia's IT department.
Tokopedia is full of these stories. The site has significantly impacted the fate of many small-scale entrepreneurs since it launched on August 17th, 2009.
The firm's founder, William Tanuwijaya, deliberately chose the date to coincide with Indonesia's independence day. The symbolism is deliberate: Tanuwijaya wants his platform to be synonymous with the struggle for self-determination.
The site now has 4 million merchants, Tokopedia spokesperson Priscilla Anais told KrAsia, a four-fold rise from where it stood at two years ago. Overall, the government estimates that more than 60 million micro, small, and medium-sized enterprises exist in Indonesia.
Following Tokopedia's anniversary event on this year's August 17th, the company shared some numbers. For example, it says, 89% sellers on Tokopedia do not own a physical store and 70% of merchants are first-time entrepreneurs. It's a place where small-scale entrepreneurs get their start, no matter how small their initial capital is.
A new Taobao
Millions of small enterprises add up to a lot. In sum, they can bring a huge windfall to the platform that manages to bring them all under one roof — just like Taobao did in China.
The marketplace, part of the Alibaba empire, was one of the key drivers behind Alibaba Group's success, although the group diversified immensely over the years, and Taobao's growth is now actually showing signs of slowing down.
Tanuwijaya makes it no secret that he's taken many cues from Alibaba and its founder Jack Ma. Tokopedia is often compared to Taobao – just a few years behind.
Tokopedia benefits from this "Time Machine Effect", Anais explains. The company looks at China's tech landscape five to ten years ago and draws lessons that can be adapted to the Indonesian market.
This shows in some of the ways Tokopedia introduced chat and social commerce features on its platform early on, mimicking online shopping trends in China. On Western shopping platforms, interaction between shoppers and sellers tends to be held at a minimum.
Over the years, the one-sided admiration Tanuwijaya had for Ma grew into mutual respect, and eventually, into a financial relationship.
On the day of its 8th birthday, August 17th 2017, Tokopedia declared that it had taken on a US$1.1 billion investment from Alibaba. Just a few months prior, Alibaba pledged close to $1 billion in Lazada, the e-commerce powerhouse that operates across Southeast Asia. That brought Alibaba's total investment in Lazada to $2 billion at that time, amounting to 83% of the firm.
Alibaba acquired a controlling stake of 51% in Lazada since its initial US$1 billion investment in 2016, and its second investment in the firm in 2017 only gave it more control over Lazada. However, the 2017 investment in Tokopedia did not make the Hangzhou-based e-commerce juggernaut a majority shareholder. It's a very rough calculation, but we can deduce that Tokopedia's valuation is more or less on par with Lazada's in this deal, even though the former only operates in Indonesia.
That makes Lazada and Tokopedia uneasy allies. One the one hand, it's more likely that Tokopedia evolves in a way where it holds its place within Alibaba's overall ambitions in Southeast Asia, instead of going up against Lazada in a face to face battle.
This would mean that Tokopedia remains rooted in the C2C marketplace model, while Lazada targets bigger brands and shoppers who care more for authenticity and reliable delivery – similar to the distinction between TMall and Taobao in China.
But, if Tokopedia's foothold gets stronger in Indonesia, and it does venture deeper into branded goods and official stores – there is the potential that the two firms enter a direct rivalry in Indonesia.
Monetization and revenue
There's still a long way to go before Tokopedia's business metrics live up to those of Taobao.
In Indonesia, several e-commerce platforms are still battling for market share, there's no obvious leader.
In terms of page views, Tokopedia leads the pack, followed by Indonesia's other C2C marketplace Bukalapak. But beyond that, there are few public metrics that can help us understand these companies' finances.

Indonesia's competitive landscape means these firms are still in a growth phase, where they invest a lot in brand building and user acquisition. Tokopedia is among the top advertising spenders in Indonesia. Especially now, during the anniversary month, its ads and billboards are everywhere.
While the platform does not take any cut from merchants for a successful transaction, Tokopedia has some income from merchants who are willing to pay for add-on services, like higher exposure for their shop or individual products on the platform. This is the monetization practice Alibaba's Taobao and Tmall are also using successfully.
"Merchants can bid for ad placement, keywords or become a Gold Merchant to get additional analytics, spotlight and other benefits," Anais explains.
For merchants who take online sales seriously, these add-on features became indispensable.
Jessica Kurniawan, who runs a shop selling praying mats, rugs, and other textiles as an extension of her family business, says she has always tried to keep up with Tokopedia's latest features to make sure her store remained popular, especially as competition on the platform grew. She started her shop in 2015.
"It is very competitive," Kurniawan says. She developed a strategy for pricing, ad placement, and product presentation so shoppers "choose us over the competitor," she explains.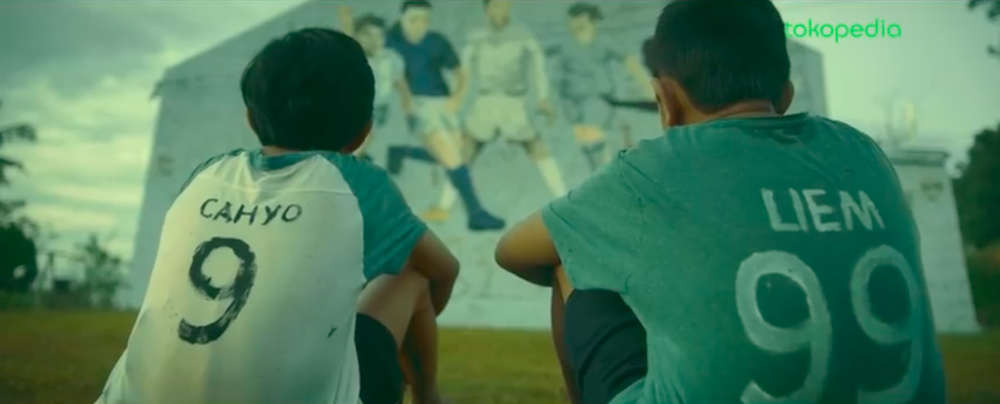 Paytm-isation
Enterprising sellers like Kurniawan form the backbone of Tokopedia's operations, but in 2016, Tokopedia also introduced a digital goods section. This started with things like mobile phone top-ups and mobile data packages – frequently needed in Indonesia where the vast majority of mobiles are prepaid.
Over time, this digital goods part grew. Now you can also buy train tickets, event tickets, gaming vouchers, settle payments like your monthly electricity bill, and so on.
It's not a major contributor to overall revenue, Anais says. According to her, it's still in its infancy but contributes to the overall user experience of Tokopedia, leading to "synergy with our C2C e-commerce business."
The evolution of Tokopedia's digital goods section coincided with the appointment of several senior employees who had previously worked at India's payments platform Paytm.
Paytm started out as a bill payments app and grew to become India's leading digital wallet. It shares investors with Tokopedia: SoftBank and Alibaba back both. It was a phase that might be described as the 'Paytmisation' of Tokopedia.
However, this endeavour hit some roadblocks. Indonesia's Central Bank (BI) had become more cautious about issuing licenses that allow tech companies to get into the mobile wallet and mobile money business.
Tokopedia's application came at a time when (BI) had put a temporary moratorium on these licenses, which put some of the ambitions the firm had in the payments space on ice.
Most other ecommerce platforms were in the same boat, but ride-hailing firm Go-Jek, which obtained an e-money license [through an acquisition](https://www.techinasia.com/gojek-acquires-ponselpay-indonesia-fintech-regulations, got a head start with its mobile wallet Go-Pay.
At least one of the ex-Paytm hires has since left Tokopedia, and it still doesn't have an e-money license, but Anais says that the firm is "closely working with the government" to develop fintech and payment products. "Part of our mission is to drive financial inclusion in Indonesia, so the public can expect us to launch innovations on that front in the coming months."
Inching towards success
Throughout the years, Tokopedia has been incredibly consistent in its mission and its communication. Its ads usually encourage viewers to strive for a better future for each one of us that consists of the aggregated 35 million online shoppers in Indonesia by 2017, per a research by Financial Times.
And as a matter of fact, 11 million out of the total 35 million was added in just one year in 2017, speaking to a rapidly growing and opportune e-commerce market in the most populous Southeast Asia country.
That said, in the face of such a promising market, Tokopedia appears to have maintained its own pace in growing the business, steadily and incrementally.
For instance, Tokopedia does not take merchant fees, but also doesn't incentivise shoppers with aggressive promotions, like free deliveries.
It also has no plans to expand overseas, albeit intensifying competition from its local counterparts and even alien companies, and looks set on staying independent. One phrase Tanuwijaya likes to repeat is that he has "not built the company to sell."
The firm does have plans to diversify into new "business lines" in the near future, Anais told KrAsia. If it continues to sample from Chinese ecommerce trends, more social commerce feature, such as video can be expected down the line.
Tokopedia could also look towards China's Pinduoduo for inspiration. The app's group buying and gamification functions helped become popular with shoppers in rural areas – a demographic that could become interesting for Tokopedia in the future.
Out of all its Chinese e-commercer inspirations, the one Tokopedia should follow suit the most, might be Alibaba. At the end of the day, Tokopedia has been long hailed as and indeed is the Indonesia's Taobao. And if Tokopedia does manage to follow Alibaba's trajectory, it would be due for an IPO by 2024, almost 16 years after its foundation in 2009. Alibaba, founded in 1999, celebrated its gigantic IPO in September 2014.
Editor: Ben Jiang