The recently concluded Asian Games in Hangzhou can be described as one of the most technologically advanced events in history, and one of the tech service providers, SenseTime, has certainly stolen the spotlight.
At the Asian Games Village, athletes and media reporters travel on a bus that shuttles not only from one point to another, but between the real and virtual worlds in a figurative fashion. This bus is autonomously driven using SenseTime's Level 4 self-driving solution, requiring no human intervention except in unprecedented scenarios. An augmented reality (AR)-based navigation service developed by SenseTime was also introduced.
Emphasizing the fusion of artificial intelligence and AR, SenseTime's technological prowess garnered plenty of attention during the recent Asian Games. However, the transient fervor of a sports event cannot solve the enduring challenges that the company faces. By the end of 2021, SenseTime went public on Stock Exchange of Hong Kong, reaching a peak stock price of HKD 9.7 per share. However, its stock price has declined by over 80% since early last year. Just recently, it was also revealed that the company chief intellectual property officer has been suspected of bribery and taken into custody by the public security authorities.
Staying ahead of trends
SenseTime has always been a darling of the capital markets. Prior to going public, the company had completed a total of 12 funding rounds, accumulating USD 5.22 billion in funds. Behind this were industry giants and renowned investment firms such as SoftBank Group, Sequoia Capital, Alibaba Group, Silver Lake, and IDG Capital. Thus, SenseTime was hailed as the leader of China's big four "AI dragon" firms, superior to the likes of CloudWalk Technology, Megvii, and Yitu Technology in caliber.
Unlike its counterparts, SenseTime was a spin-off from a laboratory at the Chinese University of Hong Kong. Its cutting-edge research achievements and team of tech luminaries endowed the company with a natural technological DNA, which attracted the interest of numerous industry elites. SenseTime also held a major advantage in storytelling. Where there's a trend, it follows, continuously expanding its horizons by capitalizing on popular ideas and concepts.
In 2016, SenseTime entered the automotive market and began a collaboration with Japanese automotive manufacturer Honda. The following year, Honda and SenseTime announced a five-year collaboration agreement to jointly develop Level 4 autonomous driving technology. This coincided with the popularization of self-driving cars, with the number of industry financing events in this field surging from 38 in 2015 to 69 that year, with USD 4 billion cumulatively raised in total.
Taiwanese computer scientist and businessman Li Kaifu once criticized the excessive speculation during the autonomous driving craze, claiming that it was possible to secure a valuation of USD 700 million from investors by just engaging three AI experts. However, for SenseTime, this trend not only escalated the valuations of AI companies but also brought in substantial financing at a growth rate that surpassed what it could have achieved solely through its academic pursuits, product developments, or commercial endeavors. Since then, SenseTime has frequently leaned towards more popular sectors.
When the concept of the metaverse gained traction, SenseTime similarly invested heavily in a "metaverse" company, Feitian Yundong, which was about to go public in Hong Kong. In its prospectus, Feitian Yundong mentioned "metaverse" over 300 times. Likewise, at the time of SenseTime's IPO, its prospectus mentioned the term 47 times. After the hype waned, the trend shifted to digital collectibles, and SenseTime adopted similar strategies in the digital collectibles space, creating digital cultural and creative products.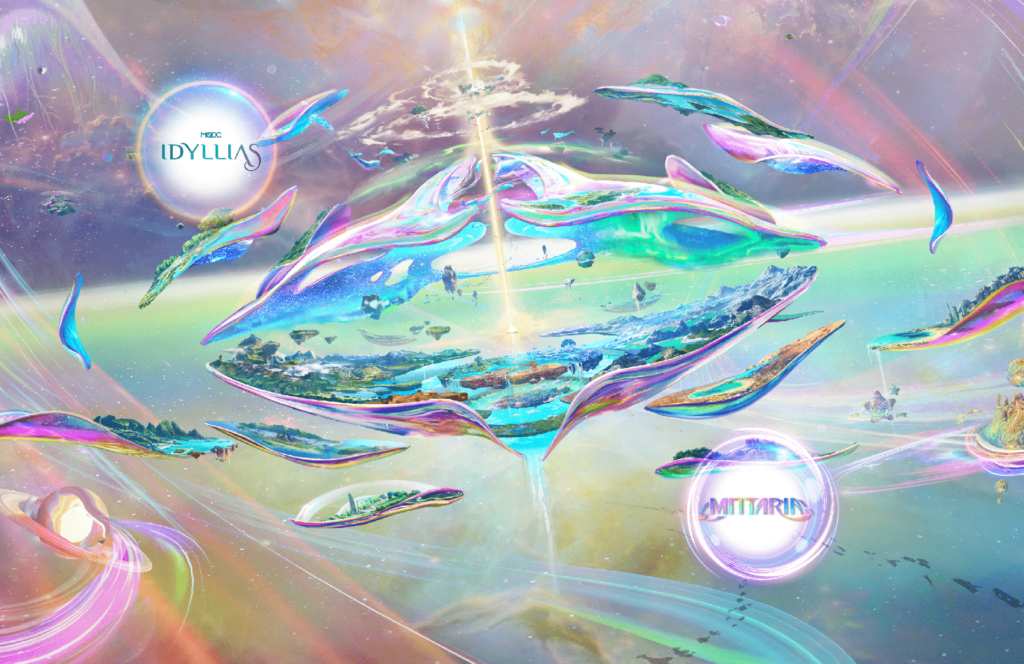 Now that the hottest trend in technology is generative AI, SenseTime has hastily released a large model product called DailySenseNova. However, the unveiling of this product seemed somewhat rushed. On the day of the launch, an image of the CivitAI model appeared along the showcased selected models, with text annotations displaying the CivitAI term too, raising significant doubts.
SenseTime is accustomed to using tech trends to create its image as the "representative of AI." Initially, this approach was effective during the frenzy of capital raising. However, now that the company's valuation bubble has burst, riding trends won't significantly boost its market position.
On the day after it launched the large model, the market did not respond positively as SenseTime had hoped. In fact, there was a downward trend. On April 11, its stock dipped in value when the market opened and ultimately closed with a 0.9% decline. This decline continued for several days. As of the closing on May 11, SenseTime's stock price was HKD 2.28 per share, 38% lower than its previous peak of HKD 3.7 per share.
Overshadowed by its own burdens
Amidst its pursuit of trends, SenseTime's business appears to be a motley assortment. From the financial reports, it's evident that "smart business" and "smart cities" are SenseTime's two major sources of revenue. Both of these are also fundamentally reliant on the security vertical for profitability.
However, this is not the crux of the issue. The critical point is that, by continuously venturing into new fields, SenseTime risks spreading itself too thin while needing to manage fierce competition.
For example, in the realm of digital humans (also referred to as metahumans), one of SenseTime's recent ventures, the company initially performed well. According to a report by the International Data Corporation (IDC), SenseTime ranked in the highest echelon of digital human vendors due to its outstanding product capabilities, commercial cases, user experience, and strategic vision. However, the entrance of tech giants like Alibaba Group, Tencent, ByteDance, and Baidu have diminished its competitiveness, and it is seemingly in a struggle to maintain its market position.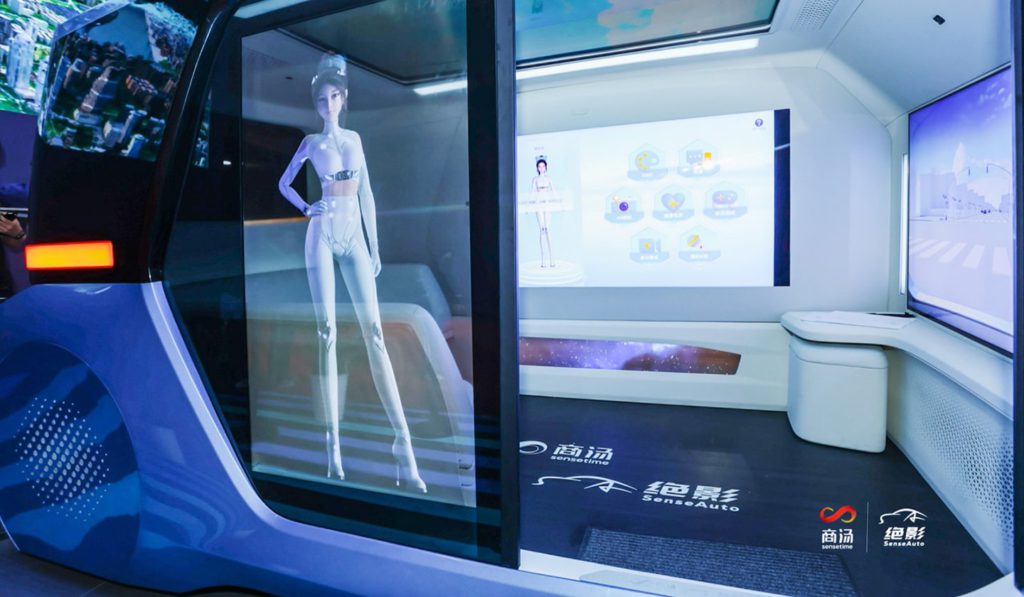 Similarly, in the field of AR navigation and inspection, both AutoNavi and Baidu Maps have introduced AR navigation features. Compared to SenseTime, which merely provides the technology, these two have a distinct advantage in terms of application.
What is more worrisome is that SenseTime's current main business, security, is facing the backlash from traditional security giants. Last year, the revenue of its core business decreased by 30% year-on-year, contributing just 70.9% of its overall revenue, which is significantly lower than its previous revenue contribution rate of 86.8%. In contrast, Hikvision's public service business recorded revenue of RMB 6.975 billion (USD 953.5 million), decreasing year-on-year by only 1.4%. This indicates that the foundation of traditional security giants remains relatively stable.
On the other hand, these overly complex business lines have scattered SenseTime's resources and focus, making it difficult for the company to focus on progression. To some extent, this has also hindered the formation of a stable business structure for the company.
By comparing the business structure of SenseTime in 2022 with that of the previous year, there have been significant changes. It has shifted from relying on revenue from its core business to maintaining positive growth in newer and more exploratory areas such as "smart living" and "smart vehicles"—even though these sectors are not substantial contributors to the company's overall revenue.
From conceptualizing technology to implementing them in real-world applications, AI companies are in a difficult stage of experimentation. SenseTime is no exception. It has been eagerly searching for business opportunities with broad commercial prospects that can improve its profitability. However, its unstable business structure indicates that SenseTime has not been able to achieve its goals as desired. On the contrary, the continuous exploration of new businesses has brought tremendous financial pressure to the company, resulting in persistent losses.
According to the financial reports, from 2018 to 2021, SenseTime's R&D expenses were, in chronological order, RMB 849 million, RMB 1.916 billion, RMB 2.454 billion, and RMB 3.614 billion. In 2022, this further increased to RMB 4.014 billion. Meanwhile, the company has been incurring losses year after year. From 2018 to the present, its cumulative loss has reached RMB 43.8 billion. This may explain why investors have lost confidence in SenseTime.
Will generative AI be SenseTime's turning point?
After ChatGPT became a sensation, tech giants like Baidu, Huawei, Alibaba, JD.com, and AI tech companies have successively entered the large model race.  To catch up with this wave, SenseTime also released its SenseNova large model ahead of schedule. Moreover, the company has also introduced a series of generative AI products: SenseChat, SenseMirage, SenseAvatar, SenseSpace, SenseThings, and SenseAnnotation. These correspond to the five mainstream applications of natural language interaction (chatbots), AI-generated graphics, digital humans, 3D large-scale scene modeling, and 3D object generation.
In recent financial reports, SenseTime is seemingly making rapid strides in generating AI-related revenue, with a multifold increase of 670.4% in the first half of 2023. The contribution of AI-related businesses to SenseTime's revenue has increased from 10.4% in 2022 to 20.3%, with the company aiming for this proportion to reach 30% or even 40% in the foreseeable future.
However, investors remain skeptical. SenseTime's stock price has not seen a significant rebound, and major shareholders continue to frequently cash out. This sends a signal: there are still doubts about how long the generative AI trend will last, and there is even more skepticism about SenseTime's ability to monetize it.
Take ChatGPT as an example. It set off the generative AI race, but has now started to experience a decline in traffic. According to data from SimilarWeb, the monthly active users for the web version of ChatGPT has continuously declined for three consecutive months. Specifically, it dropped by 9.7% in June and 9.6% in July. Although there was a rebound in August, the month-on-month user numbers still dropped by 3%, and the page views decreased from 1.9 billion in May to 1.5 billion in July.
This indicates a larger issue: while large models seem powerful, their ability to solve practical needs using these models remains unconfirmed. Even for ChatGPT, its transformative effect on search is still more of a vision.
Of course, SenseTime's deployment of large models is not aimed at consumer-facing applications. Instead, it focuses on upgrading its existing four major businesses and enhancing product competitiveness using large models, ultimately boosting its ability to monetize its offerings. However, this process may take more time, given that B2B scenarios are more complex and demanding, and success is not achieved simply by regurgitating the cost-efficiencies that large models can help achieve.
Fundamentally, the value that large models can provide to SenseTime is yet to be tested by the market. Moreover, in this field, almost all its competitors are top-tier giants.
In recent years, technology trends have come in waves, the latest being AI. The frenzy surrounding AI technology has been relentless, gradually testing the patience of both capital markets and the general public. For AI companies that repeatedly "promise the pie" but fail to make money, their patience is likely running thin.
This article was adapted based on a feature originally written by and published on Daozong Has Reason (WeChat ID: daotmt). KrASIA is authorized to translate, adapt, and publish its contents.