Jefrey Joe started Alpha JWC with Chandra Tjan and Will Ongkowidjaja in 2015, when there were only a few Indonesia-focused venture capital firms in the market. Prior to building Alpha, Joe was the COO of Groupon Indonesia and he co-founded a fintech startup called Alterra in 2015. His personal experience as an entrepreneur made Joe understand the pain points of startup founders in Indonesia.
"In 2015, the tech startup ecosystem began to develop in Indonesia. However, I saw there were a large funding gap and no standardization for tech investment as many investors didn't understand how to play the game. Therefore, Alpha JWC wanted to set a benchmark for Indonesian early-stage investment which now has been followed by other investors," Joe told KrASIA in a recent interview.
Fast forward to 2020, the firm has invested in 36 companies from different sectors such as food and beverage (F&B), fintech, agritech, and e-commerce. Alpha has a knack for investing in startups that eventually become big tech companies, like Kopi Kenangan, Kredivo, and TaniHub. Yet, the firm also acknowledges that a few of its portfolio companies were not able to make it through the COVID-19 crisis. Moments like this are when VC investors are tested.
KrASIA recently spoke with Jefrey Joe about how Alpha JWC helps its startups weather unforeseen difficulties.
The following interview was edited for brevity and clarity.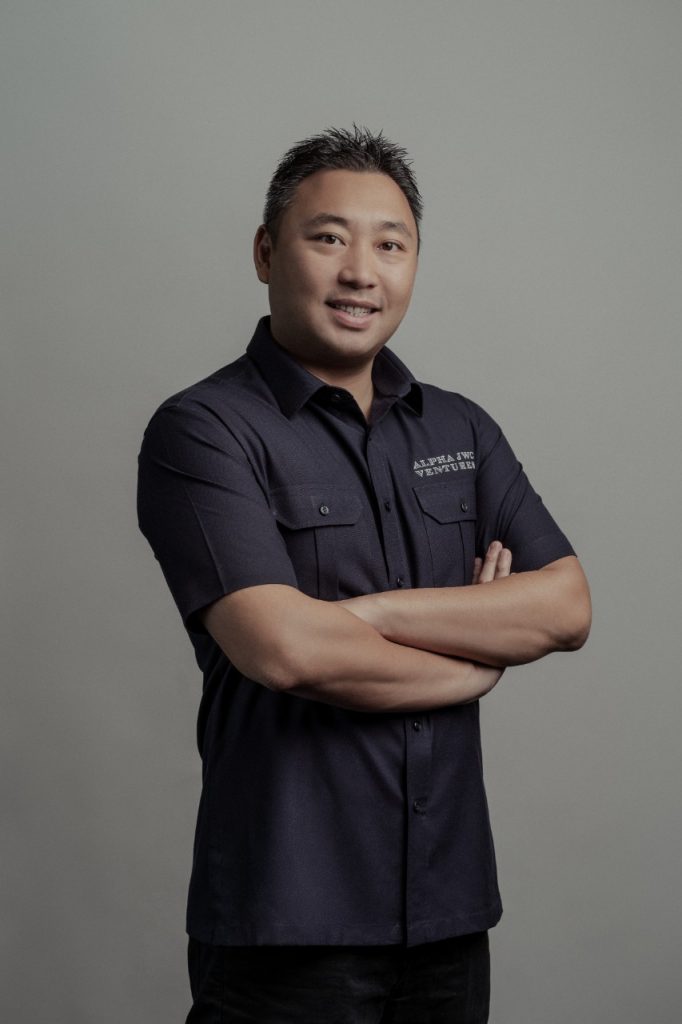 KrASIA (Kr): How hands-on is Alpha JWC with its portfolio startups, especially when it comes to making tough decisions like downsizing or shutting down operations?
Jefrey Joe (JJ): We make seed, Series A, and Series B investments. Therefore, our role in each company is flexible, depending on their needs. We are not too involved in everyday operations for mature startups because they already know what they're doing, but we have regular catch-ups. Meanwhile, for early-stage companies, we get involved with their strategies and roadmaps, and how we can help them achieve their targets faster. We help them with hiring, public relations, and communications. We also connect them with business partners, as well as assist them in planning their next rounds of fundraising.
Since we're dealing with the COVID-19 crisis, we support startups very closely, especially those that have been directly affected. For example, if they need to downsize operations or let people go, we help the employees to find work in other companies within our network.
Kr: How is the crisis affecting startups' operational and business strategies?
JJ: The strategies are definitely different now, as there are not many startups that can grow quickly due to the pandemic. We always ask founders if they think they can survive the pandemic. If the answer is yes, we help them to create defensive plans, as well as map out financial projections and how their business will change after the pandemic. From there, we can predict which startups may need to pivot or hibernate, or even consolidate with other companies. Things weren't like this before the pandemic. Startups only had one way to go—either you go big or you go home. The pandemic forced startups to re-examine the environment and project their future.
Kr: Two of your portfolio companies, Stoqo and Sorabel, collapsed during the pandemic. Why were they unable to survive the crisis?
JJ: One thing we need to understand is that startups have a high failure rate. This is common, even for conventional businesses. For example, in the F&B sector, statistics show that three out of five new restaurants close within a year. There is no guarantee for startups to succeed, even if they are backed by big investors. This pandemic has accelerated digital adoption and growth for some companies, but it also caused others to fail quickly.
Travel and F&B are some of the sectors that are hit the hardest, as many restaurants and cafes have closed during the large-scale social restrictions period. Since Stoqo supplies food ingredients to restaurants, caterers, and small and medium enterprises in the culinary sector, they were negatively affected. Meanwhile, for Sorabel, it is generally more difficult for fashion e-commerce firms to scale up faster than their general marketplace peers. Unfortunately, they didn't get funding when they needed to cover expensive operational costs.

Kr: Why didn't they pivot before deciding to shut down completely? How has this affected Alpha JWC?
JJ: This unprecedented crisis has choked off the flow of funds. For some companies, there is not much they can do when they don't have additional funding. Of course, you can cut expenses, but to what extent? Not everyone can afford to break even quickly. As a VC, when we make an investment, we understand the risk of some companies failing, and we'll lose money when it happens. However, we always try to be supportive and helpful for founders, especially during a challenging time like this.
Kr: Do you have any advice for entrepreneurs who are struggling because of the crisis?
JJ: I personally have high admiration and respect for founders, as I understand that building a business from scratch can be very stressful. Therefore, I always tell them that I'm here to help ease their pain, either by helping them to be successful or to provide them with a solution when they're struggling. One of the common reasons behind companies' failure is that they don't solve the right problem, so customers don't use their service, and founders often only realize this after their companies are already running and have received funding. If that is the case, we support them by mapping out the problems and discuss whether they need to pivot completely or adjust their strategy to keep going and gain traction.
As an entrepreneur myself, I realize the worst thing for founders is not failure, but long and painful death. If it turns out that the company is no longer able to grow, it is better to shut down immediately. There are several quick exit options, such as asset acquisition or to file for liquidation, which can be a better option than continuing operations without clear projections. As investors, we won't be doing any good for founders if we keep giving them investments.
Kr: Are we going to see more mergers and acquisitions as a consequence of the pandemic?
JJ: Regardless of the crisis, the longer we go, we'll always see more mergers and acquisitions. As the ecosystem matures, there will be more companies in the market and they can consolidate to strengthen the business. I think the tech industry in Indonesia is just getting started, we have many unicorns, but no IPO yet. When compared to markets like China and the US, Indonesia's tech ecosystem is still much younger, so we have a lot of room to grow.
Kr: What's next for Alpha JWC for the rest of the year?
JJ: We invest in eight to ten companies every year, and we're still on track in spite of the pandemic. We are working on five deals at the moment. They will be closed before the end of the year. The pandemic does affect some of our plans, such as strengthening our presence in Vietnam, which has to be postponed due to travel restrictions. For now, we'll focus on Indonesian companies, as we believe there are still many opportunities in this huge market.