Deepti Chopra has never been afraid to follow her passion. She studied electrical engineering at the Indian Institute of Technology in Gandhinagar, but along the way, she asked herself what she really wanted to do. Combining her internship experiences at an early stage startup and at an earthquake detection research institute, where she used machine learning and predictive analytics, she found her calling in using technology to automate interviews and help others discover their passion.
In 2016, when the human resource industry still lagged behind in automation, Deepti set up her first startup, Jobhash, to help companies in India find talent using data-driven recruitment techniques. However, the startup only lasted for a year and a half. She then found a job as a product engineer, but eventually returned to the startup scene and founded a new company called Adaface two years later.
Think of Adaface as a successor to Jobhash. Its AI platform screens potential candidates for companies that are hiring for technology roles, automating interviews and coding tests.
KrASIA recently spoke with Deepti Chopra about her background and experiences, and how she landed in Singapore to establish Adaface.
KrASIA (Kr): Please tell us about your professional background. 
Deepti Chopra (DC): I studied electrical engineering at IIT Gandhinagar and figured quite early that it wasn't my thing, and was never going to be. So my strategy was to spend my undergrad days exploring what different career paths would look like via internships. I interned at a very early-stage tech startup, a small company, a corporation (Deloitte), and a research institute (Caltech). That way I began to understand what I enjoy doing, and where I would or would not belong.
Being at IIT also meant being around some of the smartest people in the world. So even though I'm not directly using anything I learned from my studies, my four years of undergrad helped me get here. In the process of building my first startup (which eventually bombed), I gradually figured out where I fit in. I enjoy building products.
Kr: What has been your startup journey like?
DC: I come from a family of business people. I remember reading an interesting statistic somewhere, saying that around 48% of entrepreneurs grow up with a family business.
I started Jobhash in 2016 right out of school, and made all the rookie mistakes in the book. The idea was to apply predictive analytics and machine learning to millions of social profiles, curated from across the web to find the most relevant candidate for a job opening. We then enabled recruiters to reach out with a personalized pitch using social cues.
While the idea and product had a lot of merit, I could not execute them well. I focused too much on the tech, and not nearly enough on sales. When I shut down the business, I knew that the top reason for its failure was my unwillingness to move out of my comfort zone. I did a month-long stint waiting tables at Pizza Hut to try to fix that.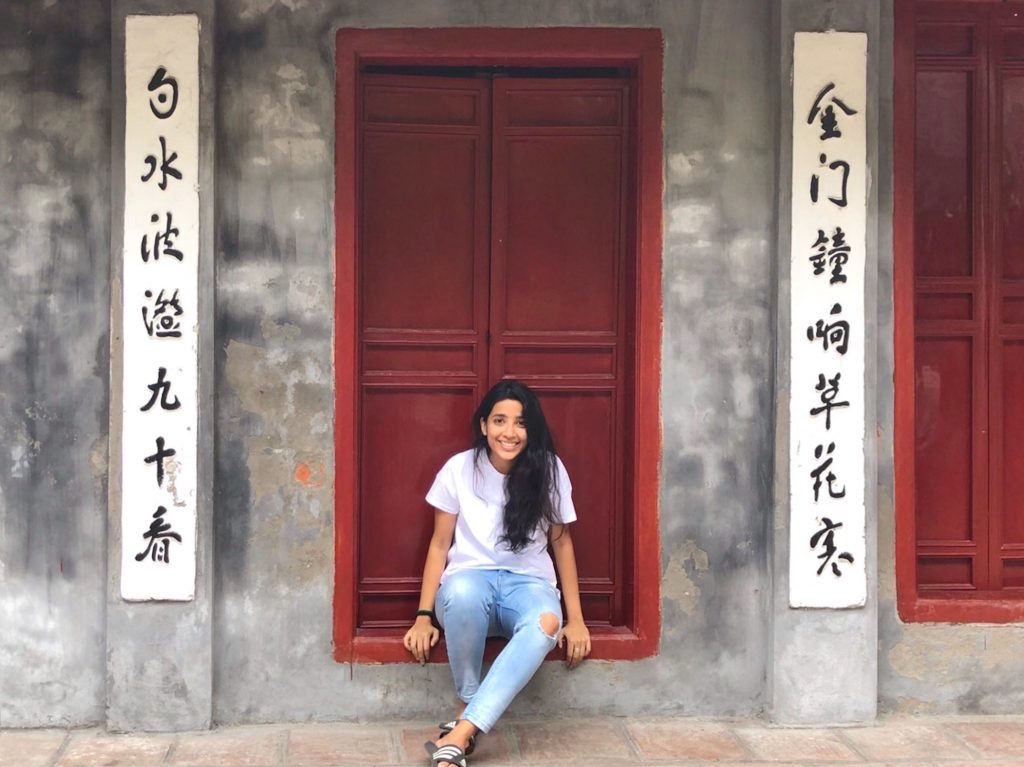 Kr: What was it like to start over after Jobhash?
DC: That's always tricky. There's a lot of glamor around failure these days, which is great and exactly how it should be. Failure can be quite demotivating, nonetheless.
To be honest, luck is probably the biggest factor that determines the success or failure of a startup. We're all essentially running this race against time, trying different things in hopes that we get lucky once, before we run out of time. I don't mean to undermine the value of hard work. As they say, the harder you work, the luckier you get, and there is no substitute for hard work.
There was a huge opportunity cost associated with spending over a year trying to build Jobhash, but that being said, there were quite a few lessons as well. A lot of the decisions that we are making at Adaface today come from those lessons.
Having worked at another startup for a year as an early employee gave me some insight into how other founders go about it, how to persevere in the face of failure and rejection every day, and how to have the confidence to try again.

Kr: What inspired you to go into the HR tech scene?
DC: I have to say it wasn't by design. Jobhash just happened—I came across the idea and thought it was a worthwhile opportunity.
After Jobhash, however, when I was looking to work at an early-stage startup, I found myself attracted to HR tech. The startup I ended up joining was in the business of training blue-collar workers for companies like Uber and Domino's Pizza, which I felt had the potential for life-changing impact.
HR tech has traditionally not been an exciting space for techies—the HR function has the reputation of being a dinosaur. But it also presents a huge opportunity—more and more businesses are now seeing the value in automating functions and investing in data-driven, decision-making processes.
People spend most of their life at work, and if you can contribute in the smallest way to help them find jobs where they can make meaningfuul contributions, that has game-changing impact. That is why we do what we do.
Kr: How did you set up Adaface?
DC: Before starting Adaface, I was doing product development at an early stage startup called vahan.ai in Bangalore, as engineer #2. We were building a way for companies to recruit, train, and upskill blue-collar workers via an engaging AI platform built on top of WhatsApp.
In December 2017, a good friend of mine, who had just completed the Entrepreneur First program, told me about the program and recommended it. Even though I was quite skeptical of Entrepreneur First's model in the beginning, it did intrigue me. Singapore seemed like a great place to build a global company, and the prospect of finding a co-founder was exciting. I took a leap of faith.
Kr: Were your experiences with earthquake early warning systems related in any way to Jobhash and Adaface? 
DC: At Caltech, I was working on earthquake monitoring systems, which consist of sensor networks that detect ground motion and fuse data from multiple sensors to issue warnings about impending quakes.
As an undergrad, this was my first exposure to real-life implementation of machine learning algorithms. Using an out-of-the-box approach, we were able to improve the accuracy of the algorithms used in California's early warning systems. This showed me first hand the power of machine learning algorithms when applied meaningfully.
Although it was not directly relevant, it was my first exposure to the field and the impact it could have. At Adaface, we automate first round tech interviews using our conversational AI, Ada.
Kr: What were the challenges that you had to overcome while building the platform?
DC: We set out to build a conversational AI, Ada, to interview candidates for tech roles. This was at a time when most consumer-facing bots were boring, and often unable to answer simple questions.
There was a lot of skepticism initially. But since we're not building an all-purpose AI to answer every question in the world, or solve all of the world's problems, it is in fact doable. Challenging, but doable.
Kr: What is your long-term plan for Adaface?
DC: We believe that the status quo assessment platforms are not a fair way for companies to evaluate engineers. We started Adaface to enable engineers to find great jobs by assessing on-the-job skills, instead of relying on proxies like resumes. We envision a future where companies can outsource their technical recruitment function to Adaface. We've started with the journey by building the world's first skills assessment chatbot. The next step is to matchmake accurately, thereby enabling companies to deliver an exceptional hiring experience.
This article is part of "Profiles in Tech," a series by KrASIA that highlights the achievements of people who are the driving force behind South and Southeast Asia's tech startups.