Nearly all technology startups in India choose metro cities such as Bengaluru, Mumbai, or New Delhi as home bases to build their company. But the team behind Niki, a virtual assistant, is going after consumers in small towns, so its founders decided to set up shop in Udaipur, a tier-2 city in the western state of Rajasthan that has just 451,000 residents.
In 2015, Sachin Jaiswal, Keshav Prawasi, Shishir Modi, and Nitin Babel—friends from the same engineering college—built an AI-enabled household manager that runs errands for people from small cities, taking into account their habits.
Niki is owned by the company Techbins Solutions. It offers a mix of physical and digital products on the platform. Through partnerships with third-party service providers, wholesalers, and delivery companies, Niki helps users buy groceries as well as make utility payments, like electricity and phone bills. 
The choice to build Niki for people who live and work outside of India's largest cities was rooted in a simple observation. The co-founders realized that the online services that were present in India didn't address the needs of consumers who don't speak English. More often than now, these people are located outside the country's metropolises.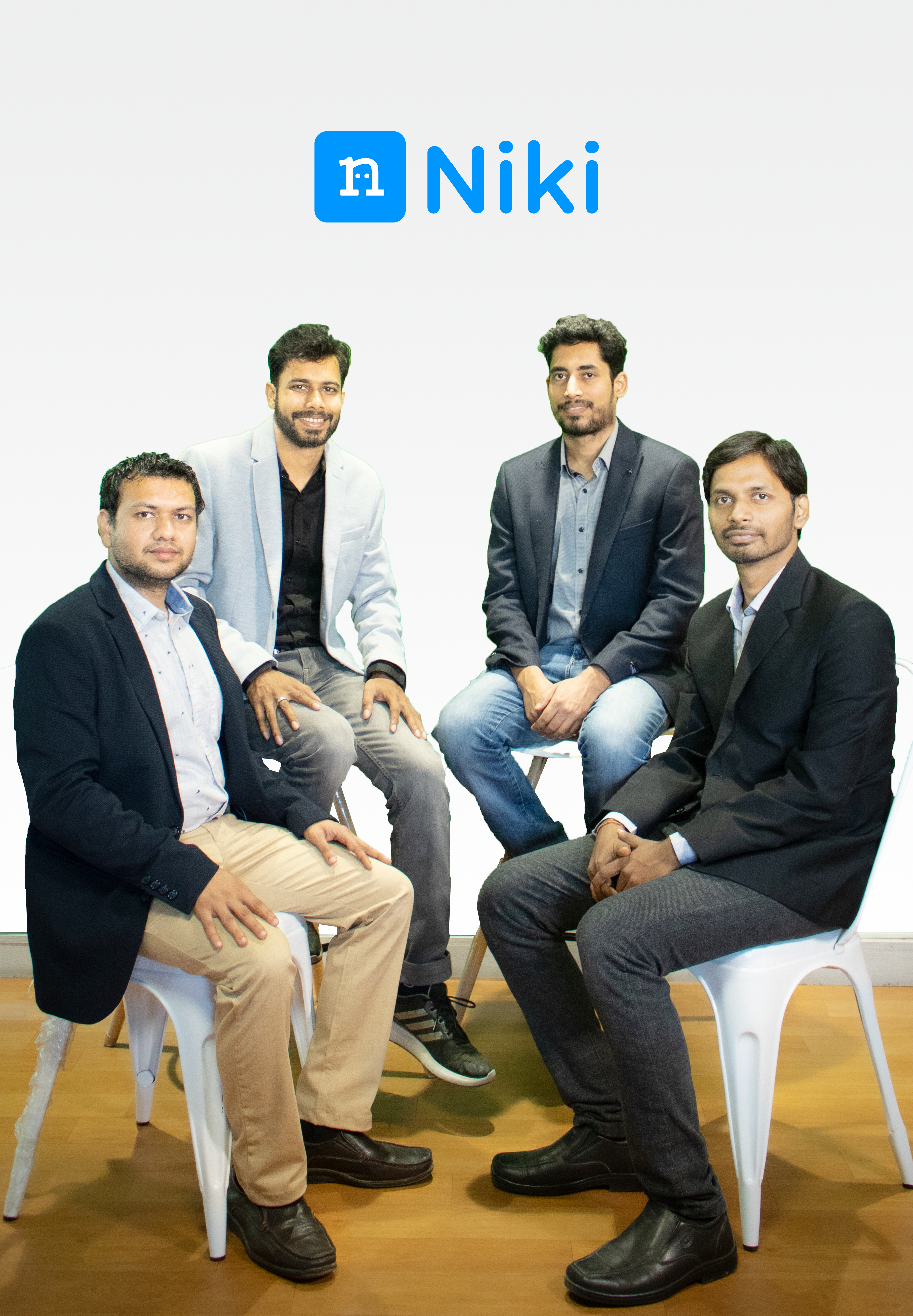 "Since childhood, I have been the sole errand runner of the family. From buying groceries, paying electricity and phone bills, to booking travel tickets, I did all of it," Sachin Jaiswal, co-founder of Techbins, told KrASIA. When he moved out of his hometown to pursue higher studies, he asked his father to use online platforms to book tickets. "My father told me, 'It's a lot of hassle, I will just call my travel agent and he will book it for me.'"
Jaiswal said that since all the co-founders hail from tier-2 and tier-3 cities, they have a fair understanding of how consumers outside of metropolises buy groceries and pay bills—typically, they ask their children or the hired help to complete the tasks.
"Unlike tier-1 city consumers, people in small cities go to a grocery shop and hand the shopping list to the owner, who packs everything for them," Jaiswal said.
He believes general shopping behavior in Bharat—the Hindi name of India, a word that has become synonymous with smaller cities in the world's second most populous country—is more like "do it for me" rather than "do it yourself," which is more common in metro cities, where users buy products by choosing them through an app or by strolling into a department store.
Building for Bharat
Jaiswal and his co-founders created Niki to build an alternative transactional platform for people from small towns and villages. Their users often don't speak or read English, and may not be utilizing the latest tech-based consumer tools.
"We are here to unlock the potential of internet 2.0," Jaiswal said, referring to the drive to unlock a new set of web users from smaller cities. That means "building services for the next 500 million internet users that are expected to come from non-urban regions."
In the startup's initial years, the co-founders started with a chat-based tool where consumers could direct Niki to perform tasks by typing instructions. But many users were not comfortable with keying in Hindi commands, so they resorted to another form of communication.
"At that time, our mic feature was in a testing stage. When we saw a surge of its usage, we realized people speak to Niki instead of typing," Jaiswal said. As it turned out, many users were trying to verbally tell Niki to order groceries.
The company soon improved Niki so that it could understand and speak to users in Hindi. Currently, over 96% of the transactions on the app take place after a voice command is issued.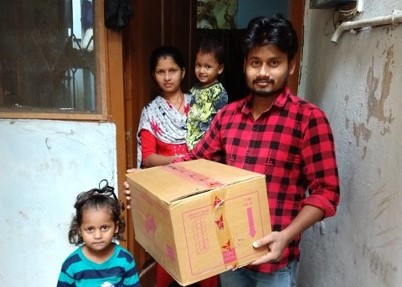 Last year, at the height of the pandemic, Niki processed far more transactions than usual. The company broadened its service coverage from three cities to 160. At the moment, Niki's user base is largely concentrated in Rajasthan, which the founders say is a huge market that hasn't been served until now.
"By just focusing on one market, we have been able to drive transactions worth USD 23 million on the platform," Jaiswal said. Although he did not provide specific details, he said Niki's revenue has grown ten times in the past ten months.
On average, a user spends over INR 32,000 (USD 441) a year through the app to purchase groceries and pay bills, Jaiswal said. Techbins plans to take this figure to INR 60,000 as it enters ten states in the next 18 months.
The company is in an advanced stage of discussions with investors to raise USD 25 million in a couple months. It expects to close another round of USD 25 million by the end of this year. Jaiswal said the funding will be used for expansions to new locations as well as developing new offerings, like plane and train ticket bookings, as well as insurance products.
As the company prepares for a new phase of growth in 2021, Jaiswal said he and his co-founders are still gauging the best value proposition for users in rural and semi-rural areas. "There is going to be a new kind of usage of the internet from smaller cities, and we want to be there to serve these users who aren't comfortable with the existing set of apps to make online transactions."
"Tales from India's Towns" is a series where KrASIA will bring stories of how technology is changing lives in smaller cities in India that is expected to add the next 500 million internet users in the next few years.