Singapore's public transportation is often remarked by tourists as clean and efficient. And a startup, Finnish Maas Global, is looking to elevate the supremacy to another level.
A small city-state home to more than five million people, it is all too possible to get from one end of the island nation to the other in an hour. Maas Global has partnered the country's largest taxi operator Comfort Delgro and will look to launch its transport services aggregator app Whim here in the first quarter of 2019, it said in October.
Whim will list a comprehensive range of transport options, including taxi, bus, train, car rental, and bicycles. Users can either pay as they go along or select a subscription package. More details will only be released at a later stage. In a sense, it is a Netflix of Transport.
In a face to face interview with KrASIA during a conference around ticketing and transportation held in Singapore, Kaj Pyyhtia, Co-founder, Maas Global, said that the company had considered other Asian cities as well, but decided to start its Asian expansion with Singapore as it seems to be a "ready" market, with the right business environment and technological availabilities.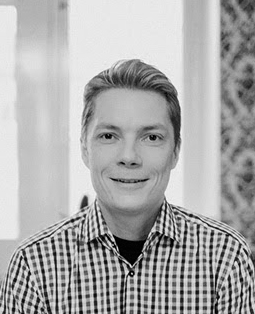 Even as Maas Global works with Comfort Delgro, it is signing partnerships with other players in the market, from car rental to bike sharing. Pyyhtia also shared his views on how the app might compete with what might be known as the region's biggest on-demand transport booking player Grab.
The following interview has been edited for clarity and brevity: 
Why Singapore
KrASIA (K): In your email to us earlier, you said that the company was considering a few markets in Asia, and Singapore was progressive, and that's why you decided on that. But before that, what made you decide to bring this app and idea into Asia?
Pyyhtia (P): Well, we want to be a global company. We have been in contact with over 100 cities around the world. We have actively evaluated and engaged 40. There are several markets in Asia, where we have visited or had initial talks with, whether it's Japan or Taiwan or Hong Kong, but here things seem to be most ready – the business environment, everything being tested here, the technology availability – and all that plays into its favour. And we have received a warm welcome from the partners here.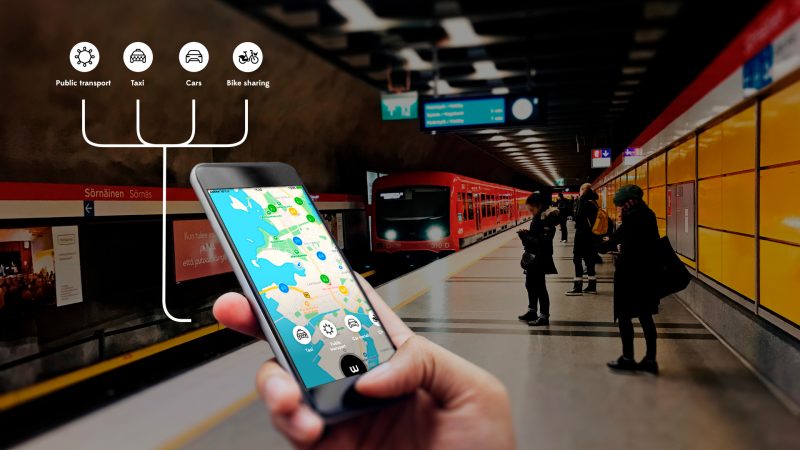 We have to prioritise and look at a lot of markets because as we work with partners, it's not really in our hands where we can or cannot launch. We can only launch where we have the right partners that are willing to work with us. And Singapore is one of those markets.
K: Who else are you partnering up with in addition to Comfort Delgro?
P: We are going to announce the partners a bit later but we have now secured a car rental company. Car sharing will be there. We're hoping to add bike-sharing and maybe scooter sharing, and then all of public transportation. Some of these discussions are still ongoing. There's integration work to be done. That's why we're looking at Q1, so we have some time to complete all that.
Engaging govt
K: And are you in talks with the government?
P: With Land Transport Authority (LTA), definitely, we've been engaging a lot actually for a long time, now over a year. They are aware of our plans and it's not disrupting or disturbing what LTA is doing. We're not going to break any rules there. That's why it's something they can help us do here.
The three challenges
K: Mobility as a service is still very new. It's an emerging concept. What are the challenges you've faced so far?
P: The first one is about convincing people. Two or three years ago when we started the company, we still had to go to events and conferences to explain to the people what Maas is. Now, the transportation world is ready and aware.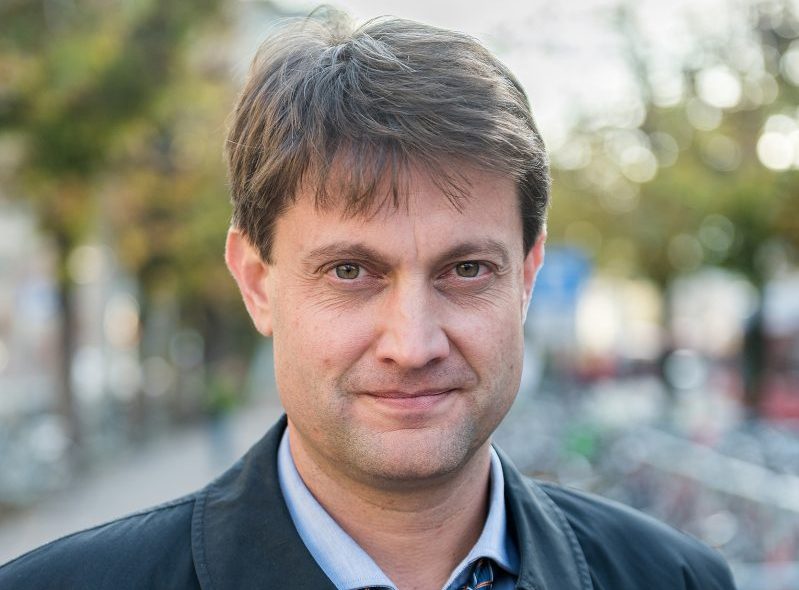 The next challenge comes from the willingness of the partners to work with us.
We are in a way a third-party to them. They need to be willing to work with us commercially, they need to have the technological ability in the form of open APIs that we could utilise. Public transportation usually is a bit tricky, because it's heavily regulated, controlled and subsidised.
The evidence we get from Helsinki is that people are not going to use less of public transportation, but in fact they are going to use more of public transportation via Whim. If you compare the general population of Helsinki and Whim usage, Whim users use more of public transportation. That usually alleviates the fears of public transportation.
Another challenge is about negotiating deals.
Some businesses still don't want to open up, they want to have a closed ecosystem. Not even ecosystem, their own system. They don't open up to anybody. Of course, if we can't get access, that's a problem for us. That is usually a potential challenge. But being a startup, and having identified 40 cities, then we pick and choose where we can launch next. That's how we have to play the game. And that's why it's really difficult for me to say, "First of January next year in Singapore we will launch" because we are totally dependent on the partners and everything working together. If somebody might have a delay, then we have a delay as well. We cannot change that.
Netflix of transport
K: What's your end goal?
P: We want to be everyone's personal mobility operator. This means that we can provide you with a complete journey door-to-door every day. Whatever you may need, you can have it via Whim. You can also have it via the pay-as-you-go model, but we really want to move in this space where we can provide you with those tailored subscriptions that cover all of your needs.
In effect, if you're on your mobile phone, go to Kuala Lumpur or Hong Kong you usually continue using your own mobile phone, you don't get another phone or another operator. It's going to be the same for mobility. If you travel to London from here today, you can continue to use Whim: you can get taxis via Whim in London, Helsinki, Birmingham, and a lot of other places. That's the convenience of it.
Co-existing with Grab
K: I'm sure you're aware of Grab. Do you see them as competitors? Do they see you as competitors? Essentially, what you're promising is very similar to what they're promising.
P: Maybe in the future, Grab will be available on Whim. I think we can coexist. Because the way we see markets developing, there's going to be multiple mobility operators in every market and city, just like there are mobile operators. And the customer gets to choose. They choose whoever provides the best service, it's not even necessarily about the price.
I'm sure Grab will be extending their services and developing their services — the difference they have to what we have is that they have a closed system. If you imagine that Grab would have worked with Uber — that couldn't have worked. So they didn't work out. There's some combination that they're working on, but it's not really for your every journey. You don't take a Grab to go to KL; you take a bus or a plane. We are an open system, where everything is there, so all the partners will open up to us because we open up to everybody.
If Grab needs to protect their position and not work with everybody else, then who's going to work with them? And when companies working against each other, they are not looking at the interest of the end user. We are, we are interested in you, how can we serve you and what you need.
That's why we have to have this open ecosystem model where any and every provider can join so that we can fulfil the needs of the end customer. We can co-exist and I think that's a good place to start.
Editor: Ben Jiang