Back in 2015, Swan Htet Aung, a 23-year-old Burmese program developer, had the idea of helping Facebook sellers promote and sell their products using conversational chatbot assistants.
After working as a product manager for two years, he launched a startup named MyanZen in 2015 with partners Thiha Tun and Paing Hein Htet. Together, they began developing chatbot products powered by artificial intelligence (AI) to target the social e-commerce field.
Also known as "conversational agents," chatbots are software applications created to interact with human users, typically to provide answer to frequently asked questions. In sales, this can help companies deliver automatic customer service at scale, 24/7.
However, social e-commerce was still at its beginning in Myanmar, and Swan Htet Aung's partners left the startup a year later. "Social e-commerce was not even a thing yet in Myanmar. In 2016, the social commerce market was very limited, with only 3,000 online shops and 5,200 active sellers," Swan Htet Aung said.
In 2017, he decided to shut down MyanZen and venture on his own by launching Expa.ai, with the idea of focusing on sales, marketing, and customer support powered by smart messaging applications for a wider clientele. "This was when we started to reaching wider audiences," Swan Htet Aung added.
According to Swan Htet Aung, the firm is the only one to have developed in-house Natural Language Understanding (NLU) technology for Burmese, the official language of Myanmar, which is spoken by 65% of the country's 55 million population. Expa.ai's tech is able to process both Zawgyi, the country's most popular typeface, used by 90% of the population, and Unicode, the international text encoding standard, adopted officially in the country in 2019.
While big tech firms like Facebook and Google have deployed machine learning for translation tools, their conversion approach does not work well for short sentences in Burmese, a language that is morphologically rich and lacks word segmentation, the founder said. NLU is big challenge for companies in the field, which the company had addressed in its chatbots.
Expa.ai offers services such as chatbot applications, message broadcasting, customer relationship management (CRM) software, and analytics tools to clients like Samsung, Unilever, and Oppo. According to Swan Htet Aung, the firm has processed over 43 million conversations for about 1,500 firms in the two years since its founding.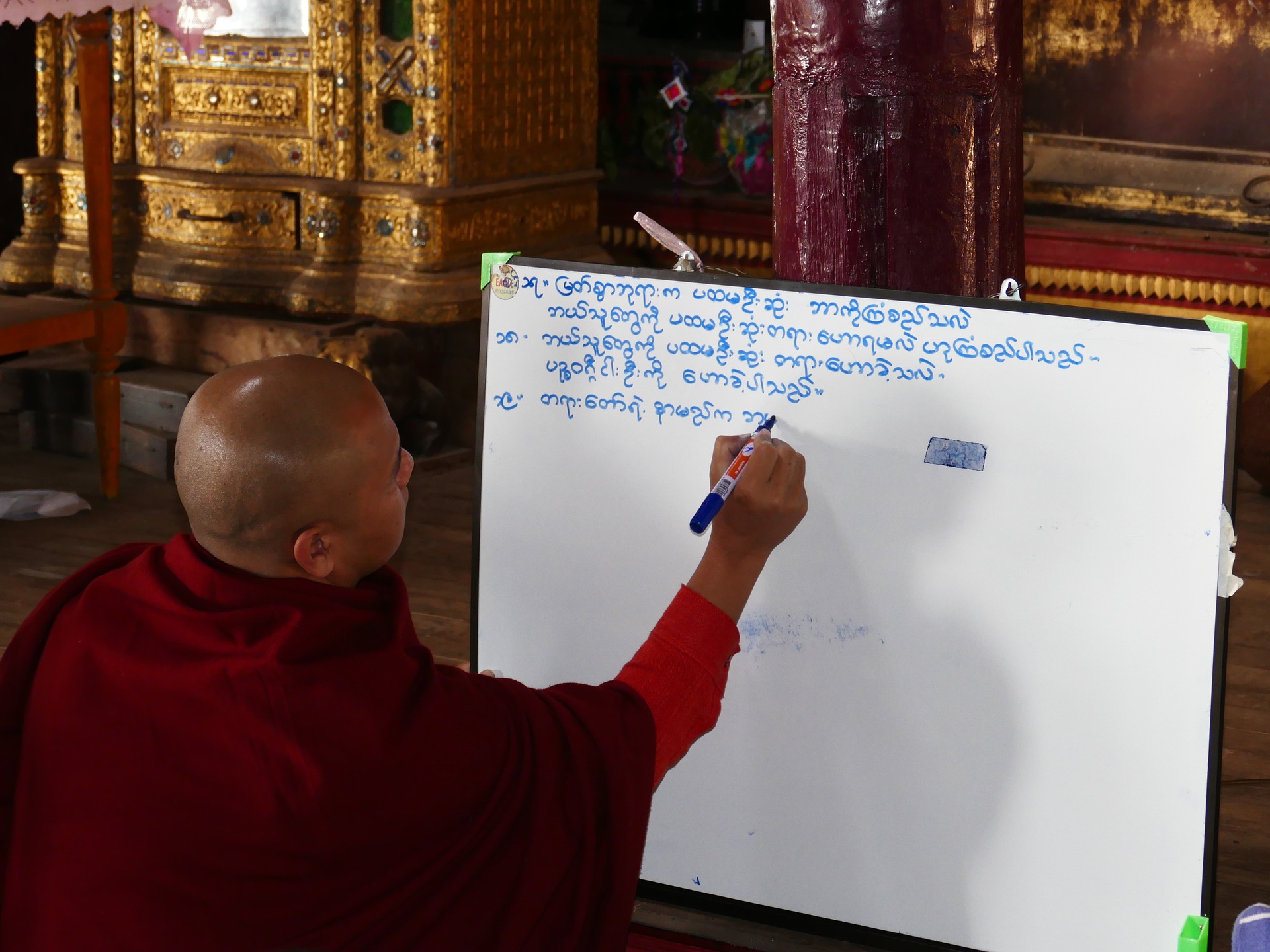 "When we first started in 2018, chatbots were still a relatively new concept to businesses, so we had to explain a lot to potential clients. However, the majority of companies already faced the problem of ineffective communication with their consumers, so we just came in with the right solutions" Swan Htet Aung said.
Expa.ai monetizes its services through subscription plans. The firm offers a free plan with basic services such as a basic chatbot builder and lite live chat support for up to 500 subscribers. Paid services start from MMK 60,000 (USD 44) per month for a standard package and go up to MMK 300,000 (USD 224) for the premium plan, which covers services such as CRM, sales analytics, unlimited broadcasting messages, and third-party integrations with apps like Viber, Facebook Messenger, and WhatsApp, as well as other websites.  
In 2020, the firm experienced a threefold increase in its client count from its original 500, Swan Htet Aung said. About 10% of clients subscribe to the firm's premium services.
This month, the startup became part of Microsoft's Emerge X Program, an acceleration program that is designed to help startups in emerging markets scale and grow.
Seizing on this momentum, Expa.ai is set to register in Singapore in 2021, a common practice among Myanmar's startups to protect their intellectual property and secure investor confidence, Swan Htet Aung explained. The firm is seeking strategic investments from Southeast Asia companies, although the founder did not specify a timeline for capital infusions.
Other conversational companies such as Indonesian-based Kata.ai and BJTech, as well as Thailand-headquartered Zwiz.ai, are among Expa.ai's main competitors in the region. Yet, Swan Htet Aung mentioned that few firms offer the array of services provided by Expa.ai.
"Building up the Singapore entity is just the first step to attract more funding opportunities. We are already profitable and sustainable. We are open to talk with various investors or partner with them, so as to lay down the foundation and network for growth. Building turnkey AI solutions will be one of our 2021 plans," he added.
This article is part of KrASIA's "Startup Stories" series, where the writers of KrASIA speak with founders of tech companies in South and Southeast Asia.