Following the rollout of Android 9.0 Pie to Google Pixel devices in mid-September, the new Nokia 6.1 Plus received the Pie update on November 9. That's a mere 7 weeks after Google made the new version of Android available to the world – which is fast considering most Android phones these days are not supported with the latest system updates. If they are, it can take months and sometimes the better part of a year – and even then it's often only for US$1,000+ flagship devices.
Committed to Android as Google intended it
But the idea of Google's Android One programme, of which Nokia is a partner (along with LG, Motorola, and Xiaomi), is to get very decent hardware at a very low price point to consumers in emerging markets. The cherry on top of this delightful cake – or should I say Pie – is that these devices run unskinned "vanilla" Android which means they receive system updates and security fixes directly from Google, faster than all other phones out there with the exception of Google's own Pixel devices.
This means that the software experience of using a Nokia 6.1 Plus, for example, is more comparable to what Apple has achieved with its iOS system updates than most of what we see in the Android ecosystem. If hardware is a key reason people upgrade to new devices, software is arguably an equally important one. Old software slows down your phone, and bloatware by carriers and manufacturers only make things worse.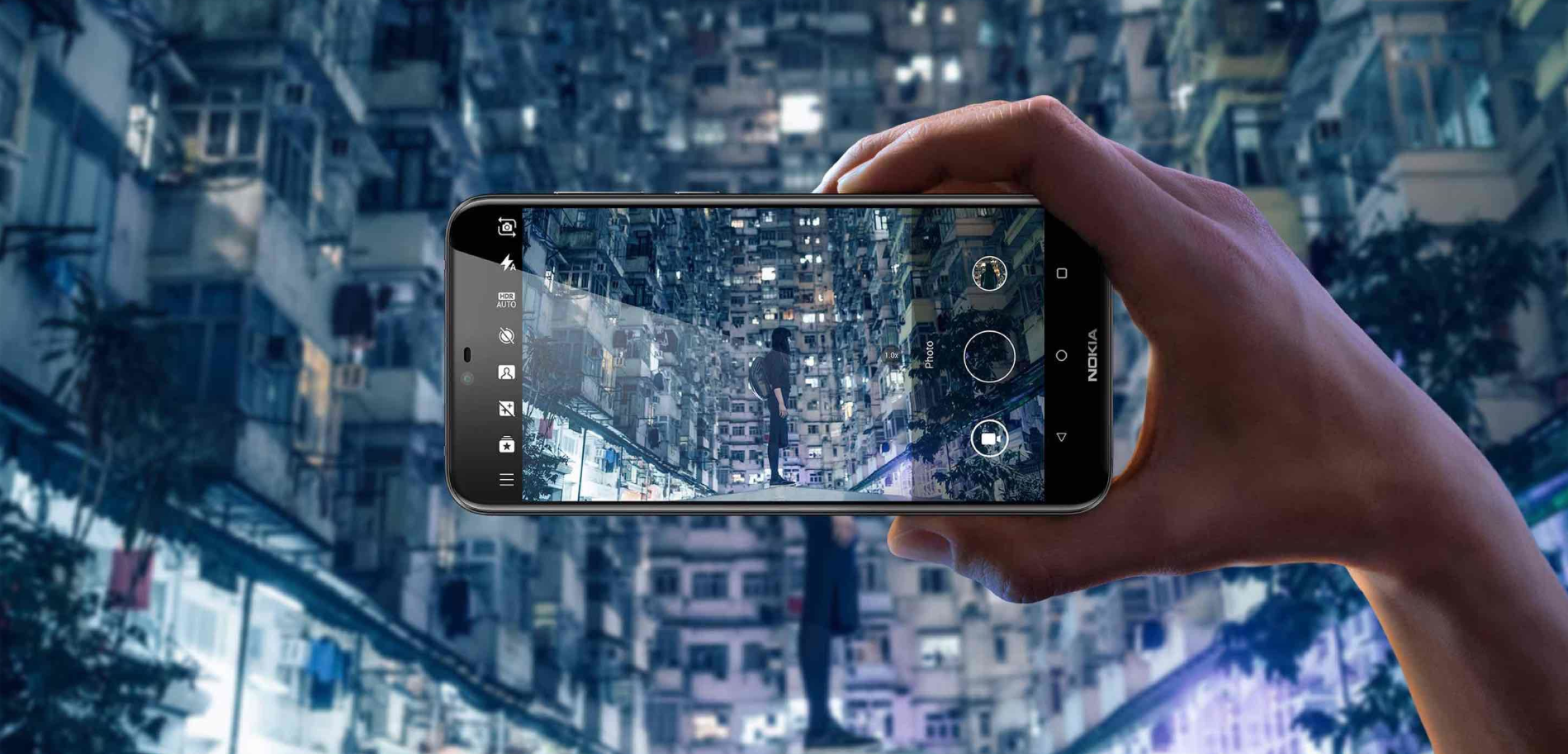 By running on the Android One platform, Nokia is guaranteeing its users that it will receive the latest version of Android directly from Google for at least several years to come. That means this device will stay fast and reliable, with regular security, bug, and performance updates. Apple manages to get the majority of its devices updated to the latest iOS within a matter of weeks – and we can assume the same will be true for Android One and Pixel devices, so long as Google and its partners stay loyal to that vision.
Stands out in an increasingly competitive segment
I've been playing with a Nokia 6.1 Plus here in Singapore for a few days, and while I admit that it has increasingly stiff competition at the price point from companies like OPPO (with its US$120 notched Realme 2) and Xiaomi (with the new albeit notch-less Redmi Note 5 or its own line of Android One compatible phones), Nokia has done admirably with its latest offering. It does not feel like a cheap phone in the hand, and the software experience is rather heavenly to a vanilla Android fan like me.
I will continue to champion and support Android One phones by Nokia and Google's other partners committed to the platform. If you care about getting the latest version of Android on highly competitive hardware for a measly US$220 – perhaps you are not overly excited at the prospect of dropping US$1,000 on the latest Android flagship or iPhone – I recommend you check out the Nokia 6.1 Plus. Indeed, there's never been a better time to be in the market for a new phone on a shoestring budget.
Key specs at a glance: