Many people who can work remotely have shifted out of metropolises and settled temporarily in quieter surroundings. Those in Silicon Valley or New York may have moved to the suburbs or Mexico, and contractors based in Jakarta have set themselves up in Bali. But what if Asia's tech companies formalized the relocation out of the world's largest cities to establish satellite campuses?
That's taking place in China, where tech conglomerates and startups alike have found homes beyond the country's tier-1 cities like Beijing and Shenzhen. This formal shift aligns with the Chinese government's plan to foster "technological self-sufficiency," as advancement requires more expertise and more resources spread across the country. Plus, this imprints the tech sector onto the economies of a new set of cities and gives tech workers a chance to build their lives in places with lower living costs.
Here are a few places that are developing new, robust tech communities.
Wuhan: Ambitious regional hub and fiber optic maker in central China
Wuhan sits on the Yangtze River, linking it to the coastal city Shanghai. It is a transport hub and has a population of 11 million, the highest in central China. The city is one of the world's largest industrial manufacturers of steel and fiber optics.
The attitude that built Wuhan's heavy industrial heritage is being channeled to create a new kind of powerhouse, this time in tech. Aside from hosting the regional headquarters and research centers of Huawei, Tencent, and Xiaomi, Wuhan is home to key facilities of at least 47 other notable tech companies, including voice recognition software developer iFlytek. The city plans to lure even more significant players by offering subsidies in the next five years.
In this new plan, industrial expertise and infrastructure have roles too. Wuhan is home to major fiber optic cable manufacturers. As China aims to make 5G and gigabit internet access available nationwide by 2025, there'll be huge room for companies to grow. Yangtze Optical Fiber & Cable (YOFC) is the world's second-largest company of its kind with a 12.7% global market share, and the CEO of the company says they will keep expanding and double their size in the next five years.
Besides big companies like YOFC, the integrated industrial chain, favorable policy, and university-supported incubators have cultivated over 130 startups, including LED chip maker HGC Lightening Solutions. The firm launched the smallest ever mini-LED in 2019 and raised eight-figure investments in the following years. It is now racing to produce next-gen LEDs that can be used as part of smartphone screens.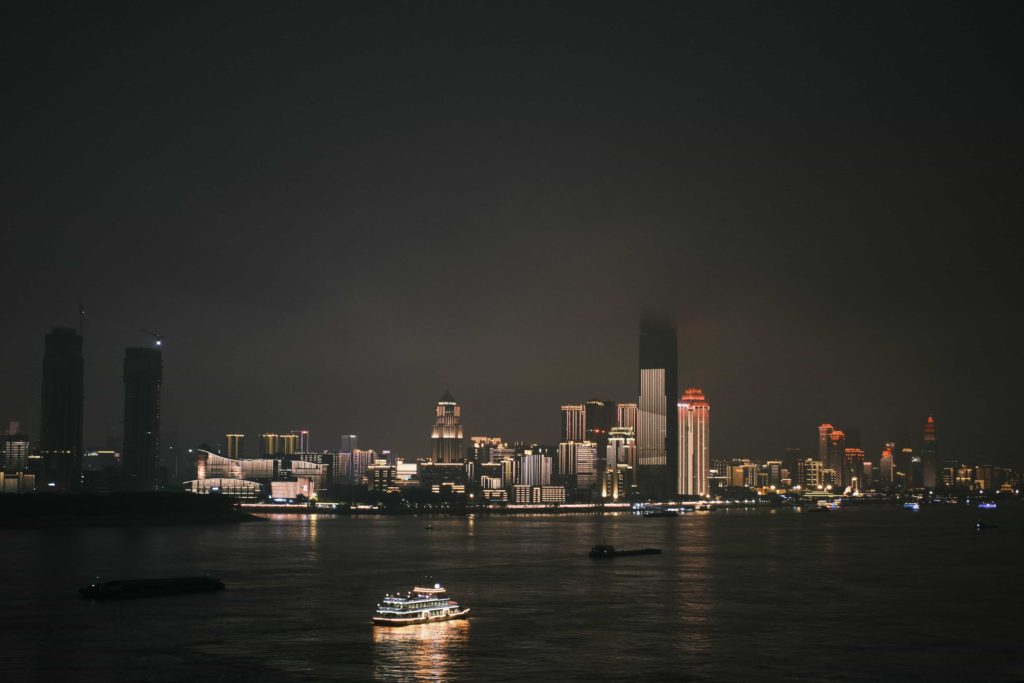 Guangzhou: The tech venture hub hugging Shenzhen and Hong Kong 
Southeast China is known for its manufacturing of, well, everything. Although there has been an exodus of producers that make cheap goods, the region's role in global supply chains makes it the perfect place for high-tech ventures to set up manufacturing facilities.
Guangzhou is a storied city in this corner of China. It's part of the Greater Bay Area and is a stone's throw from Shenzhen, the home of some of the country's largest internet conglomerates, like NetEase and EV maker Xpeng.
This proximity is transforming Guangzhou's identity. The local government is planning to turn the city into a tech venture hub, much like Silicon Valley or Beijing's Zhongguancun. Local financial supervisors said in late August that they will set up and manage an RMB 20 billion (USD 3.1 billion) fund raised from private and public sources to invest in early-stage startups.
The Guangzhou government is also attracting foreign investment through collaborations with Hong Kong and Macao. Firms whose investment thesis focuses on tech and innovation can receive up to RMB 5 million (USD 780,000) in subsidies. The authorities expect at least 60 Guangzhou-based tech companies to go public within the next five years.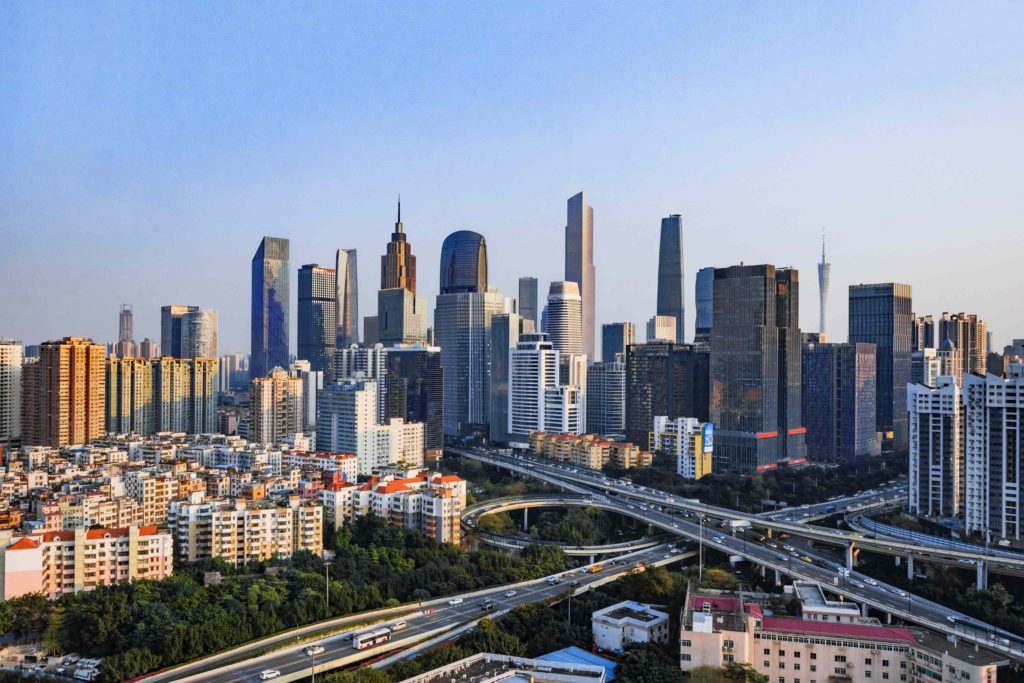 Tianjin: Old-school manufacturing takes on a new mission
Located 137 km southeast of Beijing, the northern port city of Tianjin is often overshadowed by the national capital. But Tianjin is redefining itself as an "intelligent manufacturing center" as its factories are overhauled to streamline the production of everything between traditional Chinese medicine and rockets.
In a washing machine factory, assembly line workers use AR glasses to receive operational instructions in real time. In a furniture factory, robots interpret orders that were placed online, then cut and paint planks of wood to create panels for fixtures customized by clients. Factories here are shedding the decades-old image of grimy, messy locations to become sleek operations. Tianjin's officials are encouraging all facilities to modernize in this way.
The government has just earmarked RMB 3.4 trillion, or USD 530 billion, as investments into strategic industries before 2023, said Yin Jihui, director of the Tianjin Bureau of Industry and Information Technology. The sectors that are set to benefit from these funds include new energy, new materials, and high-end equipment. Yin said that strategic industries will account for 40% of Tianjin's aggregate factory output by 2025, up from 26.1% in 2020.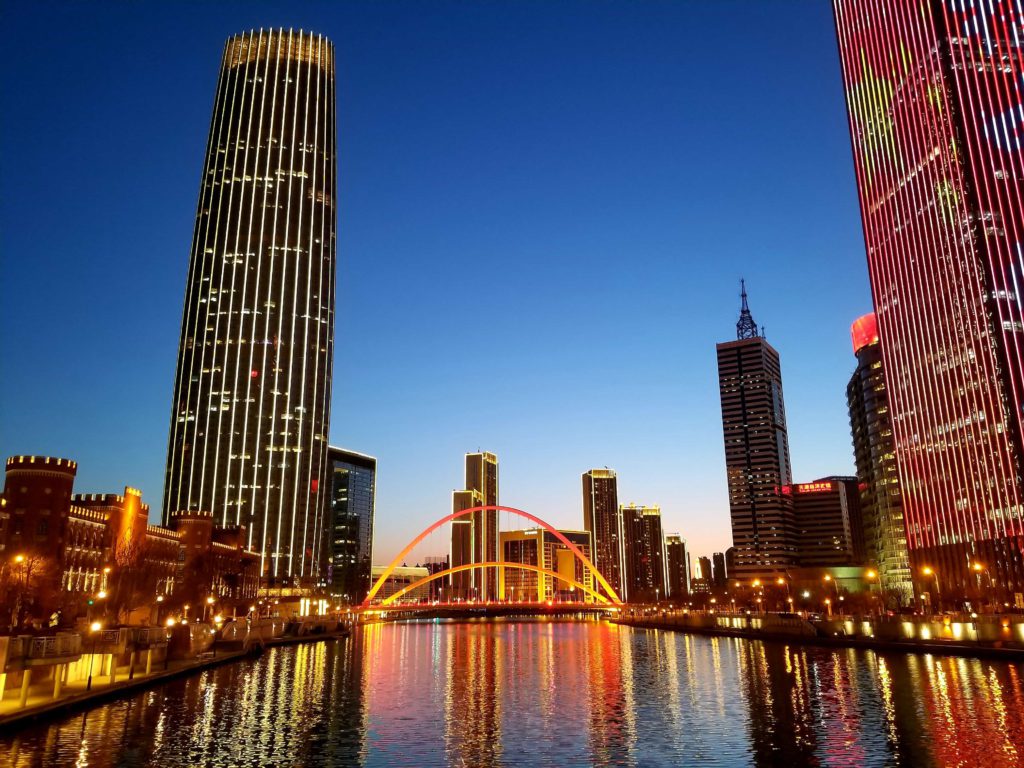 Chengdu: The mellow alternative to tightly wound tier-1 hubs
The capital of Sichuan Province, Chengdu, is one of the most important business, financial, and cultural centers in southwestern China. Many of the country's tech giants, such as Tencent and Huawei, have set up regional headquarters in the city, along with 377 of the world's biggest companies on the Fortune Global 500 list, including Intel, Dell, and Samsung.
Chengdu is already home to more than 20,000 tech startups, including those behind "Uber for trucks" Huochebang and photo editing app Camera360. The city's laid-back culture forms a significant contrast to the brutal "996" work schedule that is prevalent in Beijing, Shanghai, and Shenzhen. Plus, the cost of living is much lower than in tier-1 cities—monthly rent per sqm in Chengdu is only RMB 30 (USD 4.70), around one-third the rate in Beijing.
Besides the presence of a pleasant work-life balance, Chengdu's local government is rolling out incentive policies to attract young tech talents to settle down in the city. Officials have organized innovation contests in the past two years and given generous prizes to participants. If a company that was part of a contest sets up operations in Chengdu, the government will provide seed money, rent subsidies, and a living allowance budget for the startup's employees. Authorities also support employees with school enrollment for their children.
"There's a slang term in the local dialect, bashi ['enjoy your life']," China's premier Li Keqiang said to young migrant professionals when he visited a tech startup in Chengdu. "I hope you can feel comfortable, and enjoy work and life as much as possible."
Lower living costs, less cut-throat competition, favorable policies, government support, and the infrastructure for building new technological capabilities applied in software, hardware, and other contexts—these factors make cities like Chengdu, Tianjin, Guangzhou, and Wuhan attractive to young, talented tech professionals. All of this is also part of the overall goal to make China more competitive than ever, whether viewed through the lens of private enterprises or state-driven developments.