Markets and consumers are fickle. The next big thing always seems to be just around the corner, ready to become the next buzz machine. But smart investors look for something else—not the quick buck, but companies with staying power. With that in mind, KrASIA's writers queried three investors in Malaysia, Indonesia, and Singapore to see what they think is the next hot vertical where they are.
Starting in Malaysia, RHL Ventures' Rachel Lau, who has significant experience in several corners of the Asia-Pacific region, told KrASIA that she and her colleagues have been looking closely at companies that provide services related to health care:
At RHL Ventures, we believe that the next big thing in Malaysia is healthtech. The Economist Intelligence Unit's "Tackling Obesity in ASEAN" report states that in Malaysia, the prevalence of obesity was at 13.3%, while overweight was at 38.5%, costing the country between MYR 4.26 billion and MYR 8.53 billion (USD 1 to 2 billion), respectively. With health care increasingly becoming a concern for Malaysians, we have invested in three health care-related startups—Jawbone Health, Healthmetrics, and Signature Markets.
There are echoes of that sentiment in Indonesia, where Venturra partner Raditya Pramana said he's also looking at companies that are streamlining the process of patient care:
I'm very excited to see innovations happening in challenging industries. Healthcare is one of them. In Indonesia, the healthcare system is archaic. Institutions realize they need to innovate, but most don't know where to start. After all, it is a complex industry. There is a chance for young tech companies to help revolutionize this industry and work alongside healthcare institutions, to fix the relationships between patients, doctors, and corporations.
For Pramana, there's another sector that he's interested in, one where Indonesia's growing middle class—one of the fastest-growing in the world—may stand to benefit:
The other one is proptech, where the process of buying, renting, operating, and valuing a property is still very traditional. We also believe that Southeast Asia's consumption power is taking off and demands for new retail and direct-to-consumer (D2C) brands will emerge.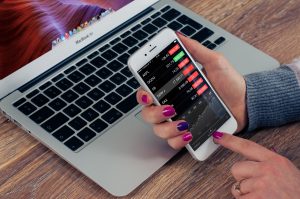 In Singapore, a different picture emerges, according to Golden Gate Ventures partner Michael Lints:
One the big trend for Singapore in the coming years will be the convergence of payment methods. Big tech firms across the region that are becoming platforms similar to their Chinese counterparts will look to get more attention from the consumer. Payments still play a big role and making that experience seamless is key. The traditional banks in Singapore have dabbled in this space and come up with features on top of their existing products, but no one has been able to deliver on the consumer experience. The payments sector is usually looked at as a wallet for small transactions, but it goes much further than that. As a consumer, you want to manage your finances in one place as opposed to using different platforms. How do I pay for utilities, healthcare, insurance? And how can we leverage data to make smarter financial decisions? I still feel we have a long way to go and I see this as one of the bigger trends.
Rachel Lau is the managing partner of private investment firm RHL Ventures. Lau, daughter of the late Lau Bon Ann who built his real estate empire by investing in companies such as Top Glove Corp., started her career as an Asian equity analyst with NN Investment Management. She then took up the position of vice president at Heitman Investment Management in Hong Kong and Australia, where she managed global long-only and absolute return equity strategies focusing on the Asia Pacific region. Seeing Southeast Asia as a potential growth engine of the world, Lau moved back to Malaysia in 2016 to set up RHL Ventures together with her childhood friends. The firm recently inked a strategic alliance with Hanwha Investment Corp. and is backed by the wealth of the partners' families.
Raditya Pramana—or Adit, as he is better known—started his journey as a venture capitalist in 2013 when he was introduced to a Japanese VC firm based in Singapore. He has been making VC investments throughout Southeast Asia since then. He was involved in the early-stage investments of a couple of unicorns and several companies with prominent exits. Adit joined Venturra in 2015 and currently leads Venturra Discovery, the firm's seed investment arm that was founded in 2018. Adit enjoys his role in supporting startups' development and believes that in order to be a good venture capitalist, one needs to be a rigorous learner, a believer, and ready to become a sidekick for the entrepreneurs, especially during challenging times.
Founded in 2011, Golden Gate Ventures is an early-stage venture capital firm that invests across Southeast Asia. The company invests in a wide range of sectors, including e-commerce, payments, mobile applications, marketplaces, and SaaS platforms. Over the past eight years, it has backed more than 30 startups in the region. Tech companies like Go-Jek, Homage, Stripe, 99.co, Carousell, and Funding Societies are some of the more prominent names in its portfolio.
This article is part of "Venture Voices", a series where the writers of KrASIA speak with venture capitalists based in Southeast Asia to get their takes on topics of interest.