Commercial tech and innovation has reshaped China in fundamental ways. Apps influence the way people interact with entertainment, commerce, and each other. Manufacturing becomes smarter every day. And the life stories of entrepreneurs inspire new crops of founders who want to leave their own mark.
As we approach the end of a tumultuous year, here are several important figures whose actions have defined new developments in the tech and innovation space.
#1. Meng Wanzhou, Huawei CFO
After being held in detention for 1,028 days in Canada, Huawei CFO Meng Wanzhou was released and returned to China in September, bringing an end to a challenging period for Huawei and it's CEO, Ren Zhengfei, who is also Meng's father.
"Over the past three years, my life has been upended. It was a disruptive time for me as a mother and as a wife. But I believe every cloud has a silver lining, this will be a valuable experience in my life," Meng said after she was released from detention.
Meanwhile, US sanctions have crippled Huawei's once lucrative smartphone business, so the company has spun off the Honor smartphone brand to ensure its survival, then pivoted to software, specifically the development of HarmonyOS.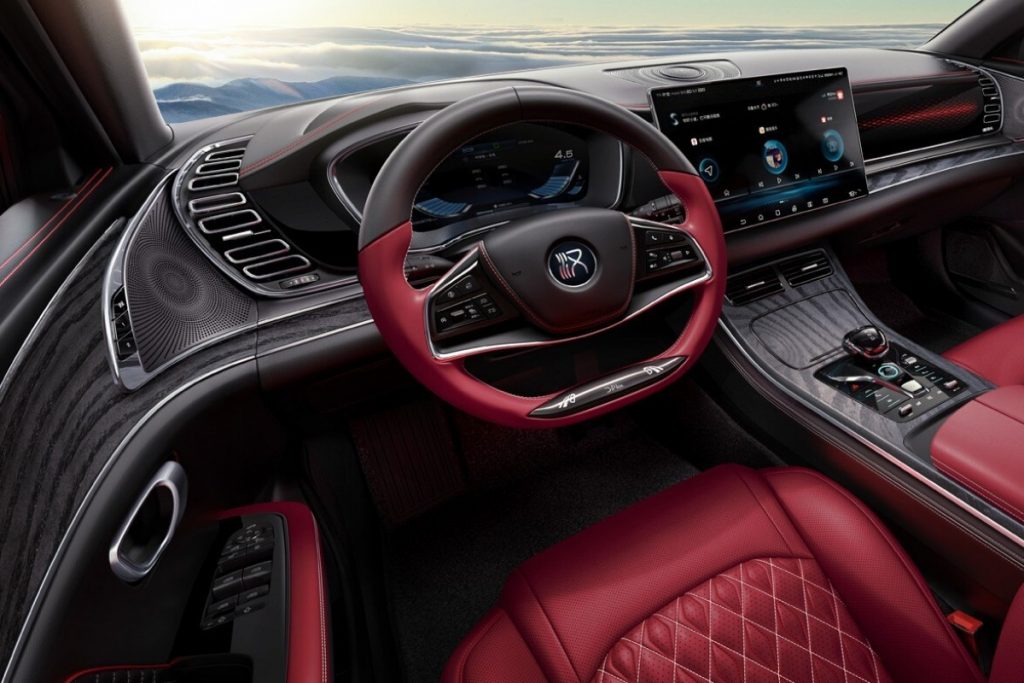 #2. Xu Jiayin, Evergrande Group CEO
Evergrande Group, a real estate conglomerate that has an electric vehicle subsidiary, is dealing with unprecedented financial difficulties, with its employees facing severe challenges.
China's real estate industry has been hit hard while the government makes moves to reduce debt. Evergrande bore the brunt after policymakers placed a cap on debt in relation to a companies' cash flow, asset, and capital levels. A decade of excessive borrowing has fueled the rapid growth of Evergrande, but that was no longer sustainable. Political winds have shifted, and Xu must now adapt to new conditions.
#3. Michael Yu Minhong, founder and president of New Oriental Education and Technology Group Inc.
After Chinese authorities defined new policies for the country's education sector, New Oriental's most lucrative business, K–12 after-school tutoring, was no longer viable. The company's stock price plummeted nearly 90%, but its founder and president Yu Minhong did not accept defeat.
Yu appeared in a Douyin livestream in November on Douyin to announce a surprising new business direction. He and several hundred of the company's teachers will be selling fresh produce via livestreams. The company also donated tens of thousands of sets of classroom furniture.
"Don't worry about failure, we will just have a drink and disband if we run out of money," Yu said to his staff as his company faced unprecedented changes. Even though China's commercial tutoring sector imploded overnight, Yu left a mark that won't be forgotten anytime soon.
#4. Zhang Yiming, co-founder of ByteDance
Zhang Yiming stepped down in May as CEO of TikTok owner ByteDance, nine years after he co-founded the company. He named fellow co-founder Liang Rubo as his successor. Zhang's unique management methods have shaped ByteDance into one of the most successful internet companies in the world—and the first from China to maintain a mainstream global presence. ByteDance and Zhang's success will surely inspire the next wave of entrepreneurs in the country.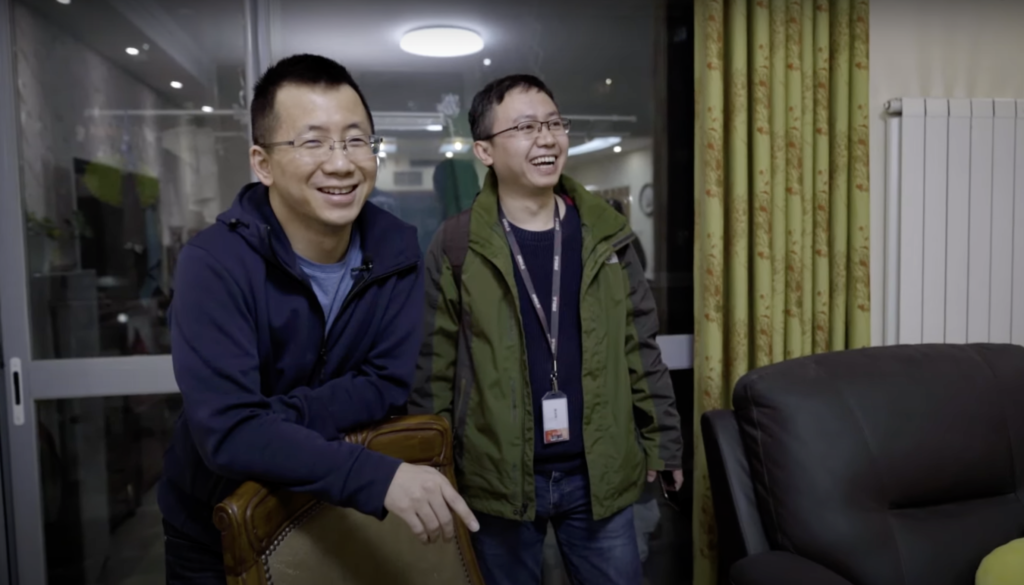 #5. Su Hua, co-founder of Kuaishou
Kuaishou Technology's co-founders, Su Hua and Cheng Yixiao, have been hailed as the Warren Buffett and Charlie Munger of China's internet sector. Originally, they created Kuaishou as a tool to make and share animated images, but the app has since become a popular short video platform. In 2021, Su stepped down as CEO, succeeded by his long-time collaborator, Cheng.
Even so, the pair will likely continue to shape their company's future together. As one staff member of Kuaishou put it, "One person focuses on developing the company's long-term strategy, and the other gets down to business."
#6. Wang Xiaochuan, founder of Sogou
Sogou is China's second largest search engine after Baidu. Wang Xiaochuan, the man who founded the company, stepped down as CEO after 11 years of being in charge, entrusting its future to Tencent, which absorbed Sogou in a deal that was finalized in September.
#7. Lei Jun, founder of Xiaomi
Entering the ever-expanding EV market in 2021 might feel too late for most entrepreneurs, but Lei Jun is an exception. It took him 16 years to take Jinshan Group, which was founded by Lei and now operates in the mobile internet space, to the Nasdaq. And, it took ten years for Xiaomi to become one of the top three smartphone brands in the world.
Now, Lei is staking his professional reputation on electric vehicles. "During the day, I can come up with 100 reasons to do this. At night, I can come up with another 100 reasons not to," Lei said. "It is a hard choice."
Lei is known to seize new opportunities whenever they present themselves. He isn't about to be complacent, and is eager to embrace the unknown.
"The decision was made after numerous rounds of deliberation involving all of our partners, and this will be the final major entrepreneurial project of my life," said Lei.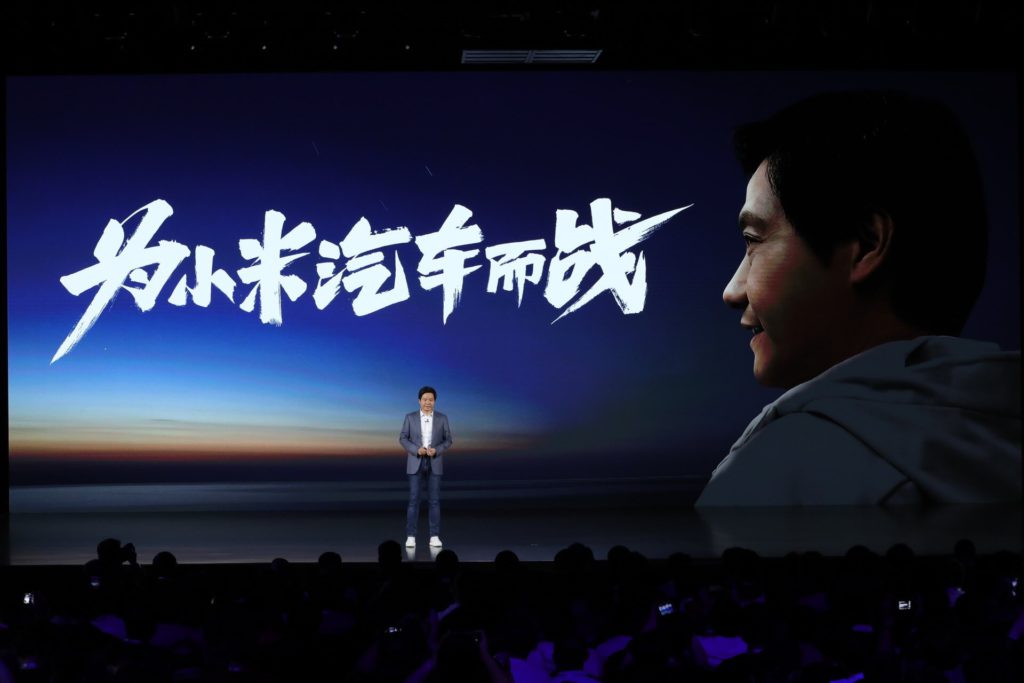 #8. Li Zexiang, chairman of DJI 
Having pulled DJI out of crisis mode after the US Department of Commerce barred US companies from exporting products to the drone maker, and having incubated unicorns such as mop and vacuum robot maker Narwal Robotics, Li Zexiang has cemented himself as a key figure in the smart manufacturing sector. His ultimate goal, however, is to reform the way engineers are trained in China.
Li advocates for the education system to be truly integrated with industry practice, so as to cultivate "people who can create new things with technology" and carve out paths to true innovation.
#9. Robin Zeng Yuqun, founder and chairman of Contemporary Amperex Technology (CATL)
In just three years since its IPO in 2018, CATL's shares have gone from USD 30 apiece to nearly USD 700 at its peak. After forming a partnership with Tesla, this previously obscure battery company from Ningde, Fujian Province, reached new heights.
CATL founder Robin Zeng believes high risks bring about high rewards. Putting that belief into practice, Zeng gave up a comfortable career and high salary to establish CATL at a time when there was barely a car battery manufacturing industry. The move has paid off handsomely.