The term 'super app' became a popular buzzword in Southeast Asia after Grab and Gojek, the region's two biggest tech startups, began using the term to describe themselves.
It's meant to signal their ambition to become the one-stop app to offer services and solutions that help people address their daily needs–from transportation to food, to entertainment, similar to the role WeChat plays in China.
Both startups were known as ride-hailing companies even though they started from different ends of the spectrum.
Grab began as a taxi aggregator before adding private cars, taking a leaf from the Uber model. It later added motorcycle taxis, sensing this would be suitable in some Southeast Asian cities.
Gojek pioneered the use of motorcycle taxis for personal transportation and deliveries on its app, and later added cars and taxis.
Today, the two platforms have grown well beyond their original range of offerings to cover services including lifestyle, entertainment, and financial needs.
As they are expanding regionally and offer localized versions of their app in each market, Gojek and Grab may work differently depending on where you are.
Here's an attempt to compare Grab and Gojek's services across Southeast Asia, and to take note of what this reveals about their expansion strategies.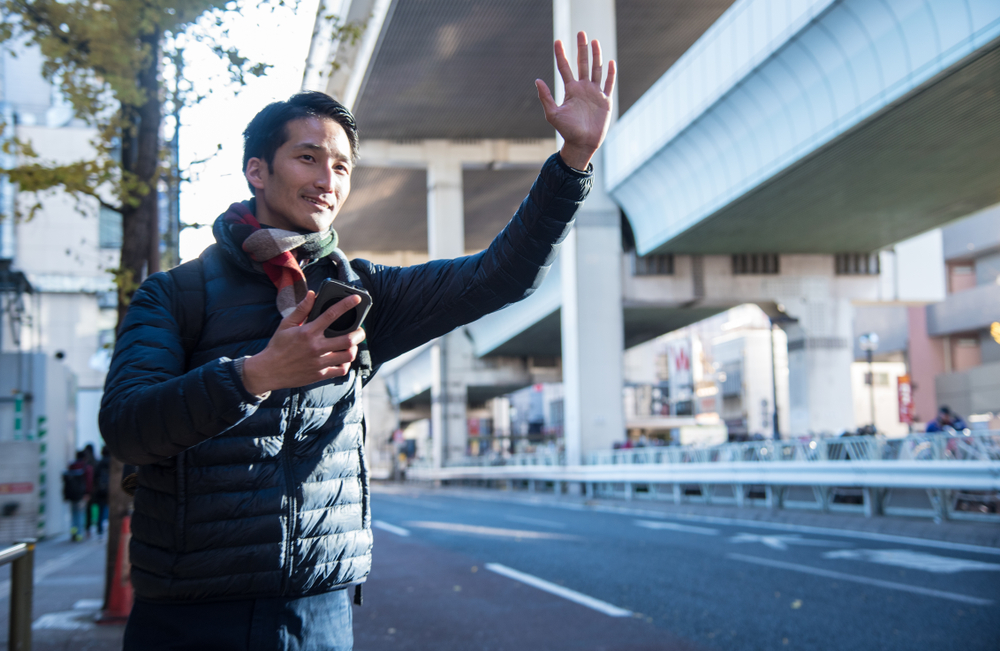 Transportation
Grab, with its roots as a taxi aggregator, had set its sights on being a regional player from the start and currently operates in eight Southeast Asian markets, namely Singapore, Indonesia, Malaysia, Thailand, Vietnam, Philippines, Myanmar, and Cambodia. The basic services that are available in all markets are GrabTaxi and GrabCar, while the two-wheel option GrabBike can only be found in the countries where motorcycle is a popular transport option like Indonesia, Thailand, Vietnam, and Cambodia.
Grab is experimental when it comes to transportation solutions. It promotes traditional transportation modes in several markets. In Indonesia, Grab offers GrabBajay (three-wheeled motorized vehicles) while it has ThoneBane in Myanmar, Tuktuks in Thailand, and Remorque in Cambodia. These services are quite limited in scale but tend to gain media attention.
Grab also has various other models such as a car rental service by the hour which is currently available in all markets except the Philippines and Myanmar. Grab Share, where several passengers with similar routes can travel together to save costs, is available in all markets except Indonesia, Thailand, and Cambodia, according to information on its websites in each country.
Realizing that daily commutes are still a major challenge for many Indonesians, especially in Jakarta, Grab provides several additional services in Indonesia. It has built official shelters in a number of MRT stations and introduced "Trip Planner", a feature that integrates Jakarta's public transportation information and end-to-end directions in the Grab app.
It also has 'bus' feature that allows users to book shuttle bus tickets for users in the Capital and most recently, Grab rolled out an e-scooter mobility solution, Grab Wheels, in a handful of neighborhoods in Greater Jakarta.
In Singapore, Grab offers a wider range of transportation services which include GrabFamily, a fleet of vehicles that are equipped with an approved child seat to provide a safer ride for children, as well GrabPet which is provided by drivers trained in pet-handling. Both GrabFamily and GrabPet are available in the Philippines too.
Gojek's transportation offering is simpler by contrast.
In its home country, Gojek only offers basic services in the form of motorcycle service GoRide, GoCar, and GoBlueBird in partnership with Indonesia's biggest taxi operator for Blue Bird. In Singapore, the company offers only GoCar as the country's law does not allow motorcycle taxis to operate.
In Vietnam, where Gojek operates under the brand Go-Viet, and in Thailand, where it's known as GET, Gojek offers only motorcycle taxis thus far, although the local subsidiaries plan to expand the transportation offering in the future.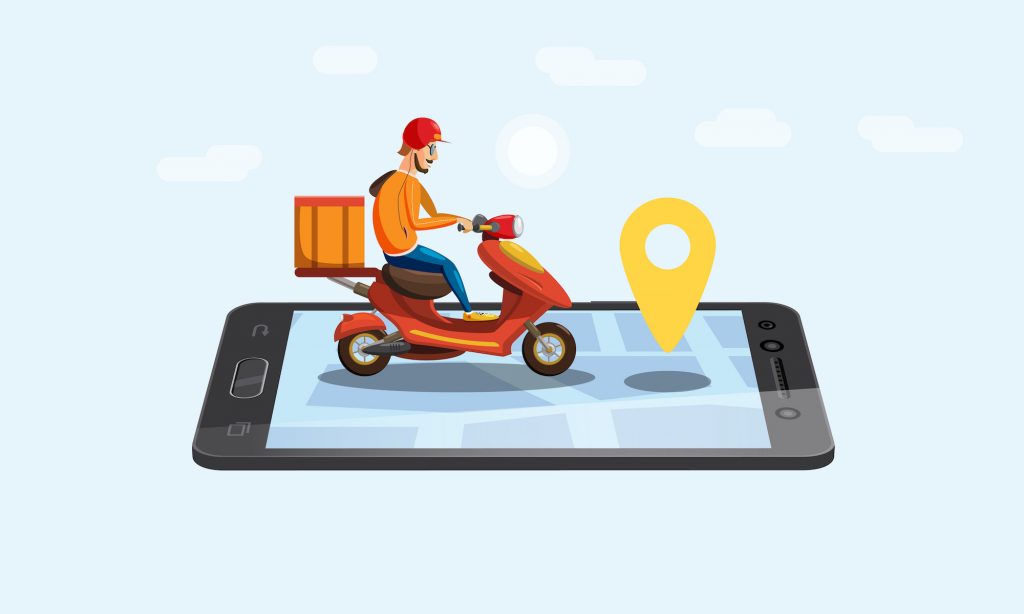 Food Delivery
Food delivery was an important part of the equation for Gojek from the start, and its motorcycle taxi drivers doubled as delivery persons as well. Grab followed suit with this concept and saw a boost to its food-related efforts after it acquired Uber and UberEats.
GrabFood is now available in all of Grab's markets except in Myanmar and Cambodia.
Indonesia and Vietnam are the two biggest markets for GrabFood. While the platform is in tight competition with Gojek's GoFood in Indonesia, GrabFood has experienced rapid growth in Vietnam. A survey by Kantar TNS in January 2019 found that GrabFood was the most used food delivery service in Hanoi and Ho Chi Minh City, as cited by 68% of respondents.
In Indonesia, GrabFood's service is complemented with a new innovation called GrabKitchen. Launched in Jakarta in September 2018, GrabKitchen is a delivery-only kitchen that unites multiple F&B brands in a single central kitchen to plug the cuisine gaps in specific areas.
Even so, GrabFood doesn't seem to be able to beat GoFood's position in Indonesia just yet.
Quoting the survey result by IDN Times that involved 258 respondents in six major cities, 78% of respondents chose GoFood over GrabFood when it comes to online food delivery services. A similar result also obtained from a recent survey conducted by Indonesian research firm Alvara that involved 1.204 respondents in Greater Jakarta, Bali, Padang, Yogyakarta, and Manado. The survey suggested Gojek leads food delivery segment where 71.7% of respondents opted for Go-Food while only 39.9% of them used GrabFood.
However, in terms of market coverage, GrabFood is ahead of Gojek as the latter is only available in Indonesia, Vietnam, and Thailand.
Groceries
Gojek once offered a service in collaboration with a number of supermarkets and mini markets called Go-Mart, which let you order fresh groceries and packaged food and household items to your home. However, Gojek decided to drop Go-Mart from its suite of services and hasn't relaunched a comprehensive groceries shopping offering since.
Grab on the other hand took longer to add this feature and did so via a partnership with HappyFresh, a startup that had been focusing solely on this service and was handling its own deliveries up to that point. With HappyFresh now integrated into the Grab app, grocery delivery became available to Grab users in Indonesia, Thailand, and Malaysia as these were also HappyFresh's main markets.
Logistics
Grab offers same-day delivery via GrabExpress, which is Grab's on-demand parcel and courier delivery service fulfilled by its own fleet of drivers. It's available in all markets except Myanmar and Cambodia. Grab now also partners with Southeast Asian logistics provider Ninja Van for next day deliveries that cover longer distances. This is expected to empower micro, small, and medium businesses in the region as they can send parcels and packages from one city to the other via the app.
Gojek's courier service GoSend can be accessed in Indonesia, Vietnam, and Thailand. In addition to GoSend, the firm also offers GoBox in its home country, an on-demand pick-up truck service that offers freight forwarding and house moving. Earlier this year, Gojek announced a cooperation with the country's national airline Garuda Indonesia to allow customers sending packages across cities throughout Indonesia via Gojek using Garuda's baggage.
Cashless payments
Seamless cashless payments via an integrated mobile wallet is an important aspect of any mass-adoption platform. However, obtaining the right license to operate an e-payments solution in the foreign markets has been challenging for both Grab and Gojek.
Grab has a head start in this domain as its own payments solution, GrabPay is already available in Singapore, Malaysia and the Philippines. In Indonesia, cashless payments are offered through a collaboration with local e-money platform Ovo.
The company pursued a similar strategy in Vietnam where it collaborates with the country's leading mobile payment provider Moca wallet.
In November 2018, Grab has secured a partnership with Thailand's Kasikornbank to make a co-branded mobile wallet called GrabPay by KBank that is scheduled to be launched this year. The Thai financial conglomerate marked this partnership with USD 50 million investment in Grab.
Gojek is going the partnership route as well. In Singapore, the firm linked up with DBS Bank to offer more convenient payment options to users through DBS Paylah! Gojek also recently added Siam Commercial Bank (SCB) and has reportedly launched the beta version of a wallet for its GET subsidiary in Thailand, GetPay.
There's a possibility that Gojek's Vietnam subsidiary Go-Viet will launch mobile payment service this year as the firm has accelerated recruitment for its financial arm. However, it is not clear whether Go-Viet will roll out its own GoPay or make a strategic partnership with a local licensed provider.
Although Gojek faces difficulties in launching its ride-hailing service in the Philippines, GoPay has made its way into the country by acquired local fintech startup Coins.ph in January. The startup is said to have five million registered users and its services include digital bill payment, public transport rides, and phone credit top-ups.
Both Grab and Gojek want to make sure their digital cash isn't only used for services in-app, such as rides and food deliveries. They've added on many digital products, such as tickets, vouchers, and phone top-ups that users can spend their Go-Pay and GrabPay money on. In addition, the digtal cash is also accepted at a growing number of offline merchants such as in coffee shops and hawker centers.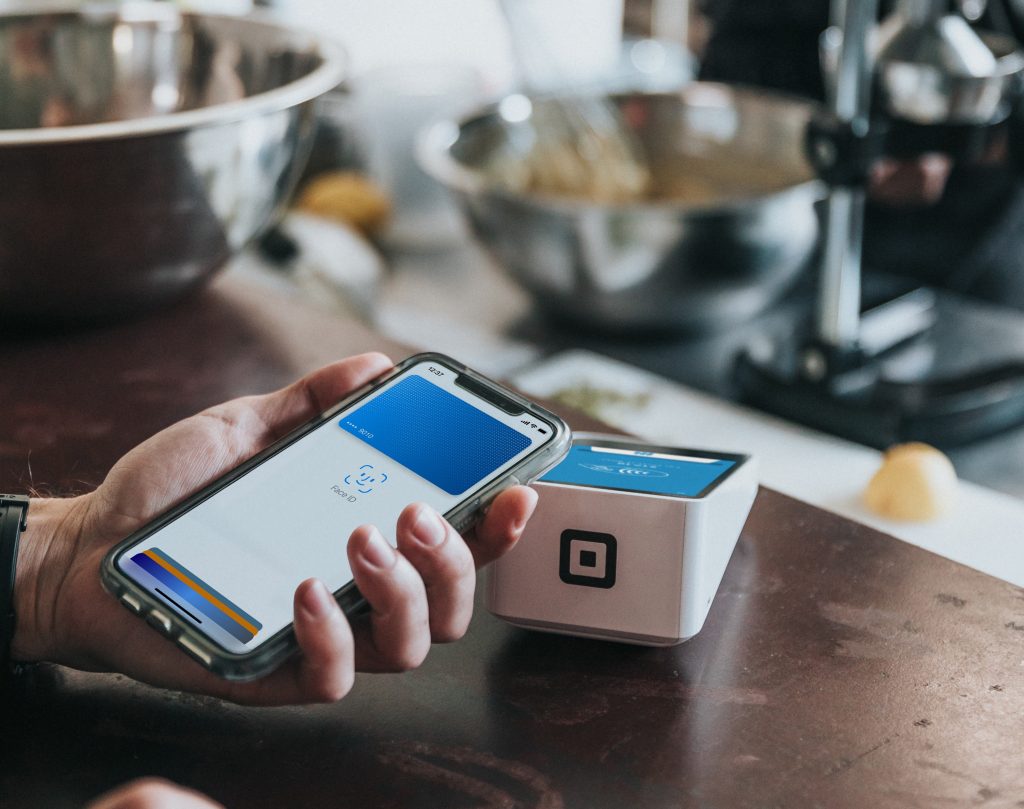 Financial services and insurance
Grab and Gojek's relatively new suite of financial services are perhaps the most scattered and difficult to track. That's in part because these services are often directed at the drivers and merchants on these platforms, not consumers, so they're less visible from the outside.
These services also tend to be rolled out in stages and adapted as needed, which makes it difficult to gauge what's already in the market and what isn't.
Grab, through its Grab Financial Group, has launched an SME lending program and micro-insurance for drivers in Singapore, earlier this year. The company also introduced the 'Grow with Grab' roadmap that includes a range of other new services, including post-paid and instalment payment services.
The company also has made several tie-ups with global banking corporation to support its push into financial services, including a partnership with Citigroup to launch a co-branded Citi-Grab credit card across Southeast Asia, starting with the Philippines. The credit card will be available in Thailand later this year before being rolled out in other markets in the region. Grab also has a partnership with Mastercard to issue prepaid cards that let users make purchases around the world.
Meanwhile, Gojek recently announced a fresh investment and strategic partnership with US-based global payment company Visa. Although no further details were disclosed, GoPay is said to work with Visa to provide more cashless payment options for its customers and SMEs across Southeast Asia.
In its home turf, Gojek seems to have a slight lead over Grab when it comes to making its financial services and insurance products available to a wider set of customers.
Gojek has recently introduced a PayLater feature which allows customers to delay payments for services until the end of the month.
The firm also just rolled out a new online insurance feature called GoSure in partnership with local micro-insurance provider PasarPolis. GoSure only offers travel insurance products for now, but it's expected to continue adding more services including cinema and event tickets cancellation insurance for users who buy tickets via Go-Tix. This feature is an extension of the collaboration between the two companies that have been established since 2017 through Go-Proteksi, an insurance product for Go-Jek drivers.
Together with Gojek, PasarPolis has expanded into Thailand and Vietnam to offer microinsurance services for drivers both markets, with plans to gradually expand consumer-facing products there.
In Singapore, Gojek has a partnership with local insurance company Gigacover, but that's designed to cover its drivers.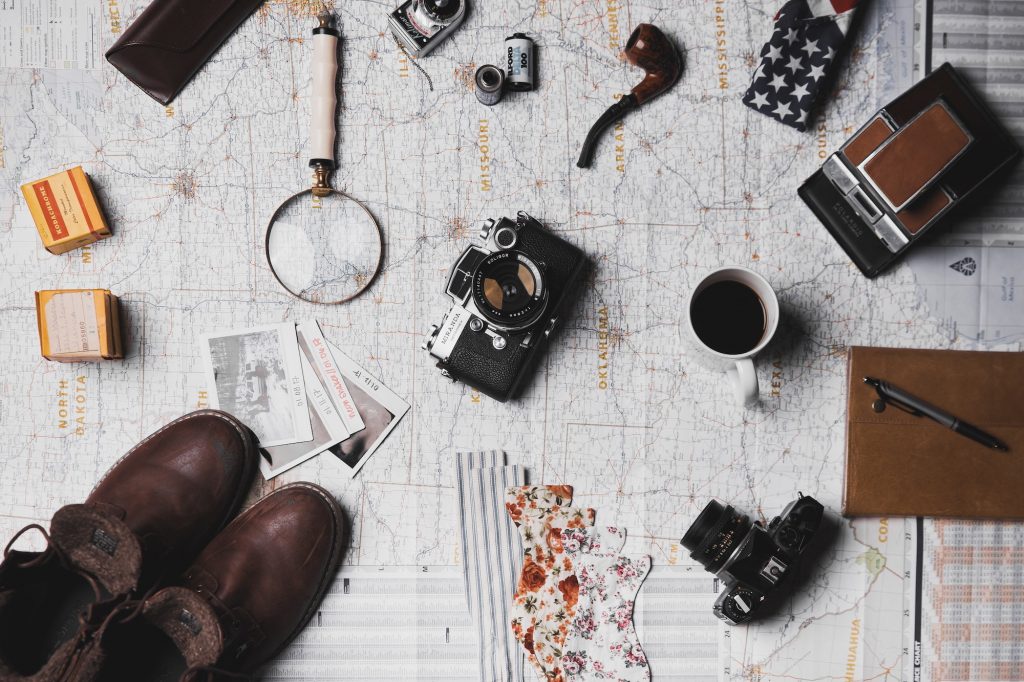 Lifestyle and social
Where Grab has a strong focus on transportation services, Gojek pays more attention to developing its lifestyle features, at least at home in Indonesia.
Under GoLife, a bundle of services with has been spun out into a separate app, Gojek offers home massage therapy (Go-Massage) and beauty treatments (Go-Glam), home cleaning (Go-Clean), on-demand car repairs (Go-Auto), and laundry services (Go-Laundry).
The company also has been introducing new features in the past three months, including e-commerce feature Go-Mall in partnership with JD.id and Blibli as well as hotel booking feature Go-Travel in collaboration with tiket.com.
Moreover, Gojek offers a messaging feature for users with add-on services called Go-Chat and most recently, the firm launched its standalone video-streaming platform GoPlay.
Meanwhile, Grab's lifestyle services include on-demand video streaming in collaboration with Hooq, hotel booking feature in partnership with Agoda and Booking.com and tickets booking for events such as concerts and movie screenings.
Health
Gojek in Indonesia also has interests in the healthcare vertical through its partnership with Indonesian health-tech platform Halodoc. The latter is a standalone app but linked from within Gojek's main app, and Gojek's driver fleet supports the medicine delivery part of Halodoc. Halodoc is now considered a leading player in the Indonesian health tech scene. The startup raised USD 65 million in March and it claimed to have over two million active monthly users and partners with over 20,000 licensed doctors.
On the other hand, Grab also has announced its plans to foray into healthcare services last year. It partners with Ping An Good Doctor to establish a joint venture that provides various medical services including live consultations, medicine delivery and appointment bookings, which pretty much similar to Halodoc. In Indonesia, Grab is currently developing its health-tech feature that will be launched on the Grab app sometime in August, according to people familiar with the matter.
Different paths, similar end goal
Both "super apps" ultimately want to achieve a similar outcome, which is millions of users spending a lot of time and money out of their respective mobile wallets. But they seem to have chosen different strategies at winning the market.
Grab is firmly rooted in providing a wide range of transport services–understandable since inadequate transportation systems are a major issue in most Southeast Asian countries, except Singapore and Malaysia. By solving this issue, Grab has the potential to get loyal customers who use their services for the daily commute across Southeast Asia. However, transportation services are also costly and Grab will needs to improve its financials via higher-margin services to its app, such as food delivery.
However, it has chosen to forge strategic partnerships with other startups, such as HappyFresh, Ninja Van, and Hooq, to achieve its goal.
Gojek historically has and continues to pay most attention to its home market Indonesia and wants to control the services it offers, from house cleaning to video entertainment.
It is loved by users at home. According to a recent survey by Indonesian survey firm Alvara, Go-Jek is the most-used app in the ride-hailing, food delivery, and digital payment segments among Indonesian millennials, defeating Grab that is often seen as "a second choice" for many Indonesian consumers.
In countries outside of Indonesia, Gojek still has much to prove, especially in car-based transportation options. Food delivery, Gojek's strength in Indonesia, is also a tough battleground for the firm in countries like Thailand and Vietnam, where it faces Grab and other local competitors.
When it comes to financial services and micro-insurance, these two platforms seem to have a similar strategy. From strengthening mobile payment presence and extending them into the offline world via QR-code payments, to providing virtual credit cards that are integrated with their systems, both Grab and Gojek are aware of the importance to address approximately 400 million unbanked individuals in Southeast Asia.
The lack of traditional financial services in the region translates to a huge addressable market and Grab and Gojek, with their access to millions of users and their spending patterns, have unique advantages in capturing this opportunity rather than other fintech players. Therefore, it won't be surprising to see Grab and Gojek deepen their exposure in this sector in the near future.