Estonia is a Baltic nation with a population of 1.3 million. It gained independence from the Soviet Union in 1991 and has thrived culturally and economically since then. Today, Estonia is known as Europe's emerging tech hub. It is home to 1,291 tech startups, seven of which are unicorns. In many ways, Estonia functions as a digital society.
Nearly all people in the country are connected to the internet, and various daily activities can be performed online. The government's most noteworthy IT project is e-Estonia, a portal that allows residents to manage regular functions like filing taxes (in as little as three minutes), setting up a business (usually completed in three hours), and voting in presidential elections. The country has impressive numbers when it comes to digital adoption: 94% of the population uses the internet regularly, 99% declare their income electronically, and 99% of data stored by hospitals and family doctors is digital.
That's all to say Estonia has figured out how to take its services online to serve a broad community. Southeast Asia's 650 million people are a potential target market for Estonian tech companies, so the Estonian government is reinforcing partnerships and business ties with the region's emerging economies.
In addition to the representation of Enterprise Estonia in the region, Estonia established its first embassy in Southeast Asia in February and appointed senior diplomat Priit Turk as its first ambassador to Singapore.
Three decades as a digital society
Ambassador Turk told KrASIA that the story of Estonia's digital advancement dates back to 1991, after the nation gained independence from the Soviet Union. As a newly reestablished country, Estonia inherited an inefficient economy and had to create all state institutions from scratch. The government implemented full-scale reforms by investing in IT infrastructure. "There were some politically brave decisions. From the start, we already established ID numbers as digital names for citizens, which was the basis for our national ID system now. This is one of the stepping stones to the digital economy," Ambassador Turk said.
Three years later, the government introduced a program called Tiger Leap to foster computer literacy and education. Schools and libraries were equipped with computers that were connected to the internet, and the government organized basic ICT (information, communication, and technology) courses for teachers, students, and educational staff. Estonia was the first country to pass legislation declaring access to the internet as a basic human right in 2000. "Then, in 2002, our government went digital and paperless by establishing universal eIDs and digital signatures, which have saved us 2% of our GDP annually. It was the foundation of today's vibrant tech and startup ecosystem. Now, we are number one in terms of the number of startups per capita in Europe," Ambassador Turk said.
He added that the invention and success of Skype also inspired entrepreneurship in the country's tech industry. Skype was established in 2003 by co-founders Janus Friis and Niklas Zennstrom, who are from Denmark and Sweden. However, its software was created by Estonian developers Ahti Heinla, Priit Kasesalu, Jaan Tallinn, and Toivo Annus, who passed away last year. Heinla, Kasesalu, and Tallinn are still involved in the local startup community as mentors and investors.
"This [involvement] is important. Once you succeed, you still continue to contribute to the community and help them find new innovations and establish new startups. The startup community in Estonia is a very united group of people who are eager to work together with the government to accelerate the tech industry," Ambassador Turk explained. Besides Skype, other notable tech companies founded by Estonians include fintech firm Wise, ride-hailing platform Bolt, and motor insurance provider Zego.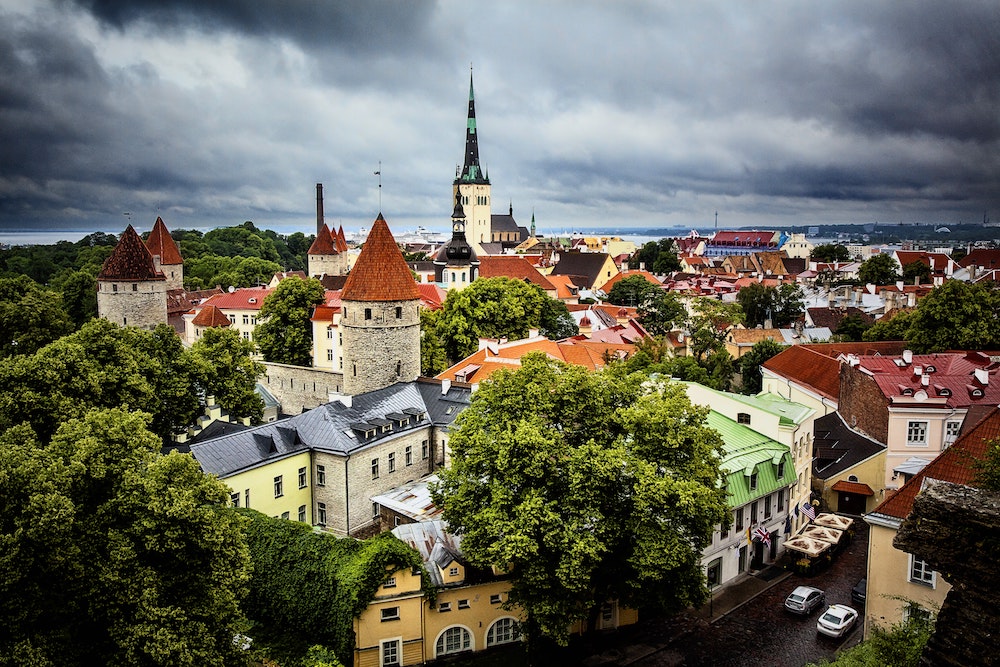 Partnership with Singapore
In September, the governments of Estonia and Singapore signed a memorandum of understanding to form stronger connections between their tech and startup ecosystems. Several key areas of cooperation are opening up greater market access for companies in the two countries, facilitating new collaborations between tech startups, and creating pathways to share knowledge about cybersecurity policies.
"I see clear interest from the Estonian startup community towards Singapore. For example, last November, at Slingshot 2021, a deep tech startup pitching competition held at the Singapore Week of Innovation and Technology (SWITCH), we had 13 Estonian startups participating and showcasing their innovation," said Ambassador Turk.
He added that Estonia and Singapore have many similarities. Both are small countries, but have digitally savvy societies and reliable e-government services. "I think we can be very good testbeds for different e-government solutions," he continued.
Estonia is welcoming entrepreneurs from around the world to expand operations or set up businesses in the country through an e-Residency program, without opening a physical office. This is one way for Singaporean companies to enter the European Union through Estonia.
Ambassador Turk added that there will be more collaborations to bring the two countries closer. "One idea is to increase interoperability of our digital systems, as far as we can accept each other's e-IDs. So once you have registered your company in Singapore, that would mean that you could work in Estonia as well in certain cases. Your company's products could also be distributed all over the EU," Ambassador Turk said.
Expertise in cybersecurity
Estonia's advanced technology scene and high internet adoption means it is a target of hacks and cyber threats. In 2007, Estonia was a victim of the largest organized attack against a country to date. It brought down the nation's digital infrastructure. The government and private sector entities have been investing heavily in cybersecurity solutions since then.
"We take cybersecurity extremely seriously. The backbone of our secure digital society I'd like to highlight is the system called X-Road that manages the data exchange layer between information systems. All our government's systems are linked via X-Road and all the data is kept in different servers in different places," said Ambassador Turk.
Estonia is the first country in the world to have a data embassy, where the country keeps backups of its national data. It's located in Luxembourg. Moreover, Estonia is home to the NATO Cooperative Cyber Defence Centre, which is located in the capital, Tallinn. The center is a knowledge hub, think tank, and training facility that conducts cyber defense drills.
"This [center] provides a guidebook for countries on how to deal with large-scale cyber threats. Together with our partners in NATO and in the United Nations (UN), we are very active in developing new tools and policies for cyber security. Singapore is an important partner for us in this aspect, we'll continuously share solutions and find new ways to fight cybercrime," Ambassador Turk said.
He added that Singapore and Estonia actively participate in the UN's Open-ended Working Group on security, covering the use of information and communications technologies. The working group was established in June 2021 as the first-ever UN platform on cybersecurity, and is paving the way for the application of international law and norms in cyberspace. Estonia was also the initiator to take cybersecurity challenges on international peace to the United Nations Security Council during its membership, which ended in December 2021.
Going forward, Ambassador Turk expects to see sustainable developments from the Estonia-Singapore tech partnership in the next five years. "I hope to see at least five Estonian unicorns have a presence in Singapore and vice versa," he said. The diplomat is also looking to cooperate with other governments in the region, especially in Indonesia.
"I'll be an ambassador of Estonia to Indonesia as well, but I'll be working mostly from here. I've been following startups' development in Indonesia closely. The country has a very vibrant and young startup community. I believe there are many opportunities there, especially in fintech, and I look forward to working with Indonesian partners in the near future," Ambassador Turk said.