For Chinese citizens, the COVID-19 pandemic displayed China's urban-rural divide in sharp relief. While the majority of white-collar workers in first-tier cities transitioned to working from home without major complications, China's rural economy faced a unique set of challenges to adapt to the new digital reality.
Even for China's bravest rural farmers and merchants willing to tackle a steep digital learning curve, they are faced with costly entry barriers, while they need assistance and education. The livestreaming business, which saw a spike of popularity amid the coronavirus pandemic, could represent new opportunities for farmers and villagers in rural Chinese cities, although the entry to this market is not an easy task for the less tech-savvy. 
Some of the main challenges in making this transition for farmers are the technical competency, understanding their target audience, and eventually finding or training a suitable livestream anchor. Until now, the education efforts of some of China's massive e-commerce players have aided some, but the vast majority of China's rural economy has been left to flounder without access to digital sales channels.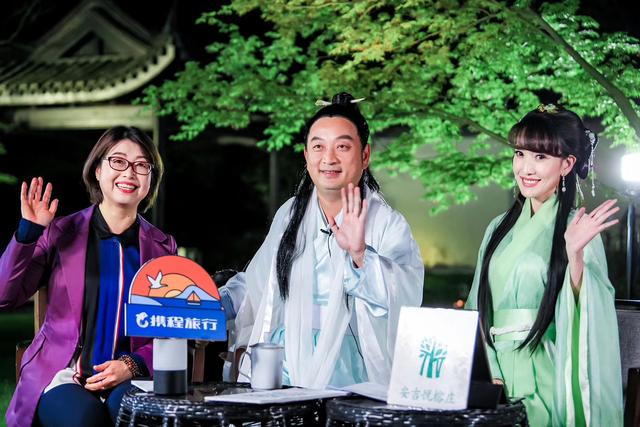 Big e-commerce names like Alibaba, JD.com, and Pinduoduo have all launched initiatives to train e-commerce live streamers, while short-video platforms like ByteDance's Douyin and Kuaishou are committing resources to develop talents on their platforms. 
In addition to big tech players, local governments have also been supportive of livestreaming e-commerce as a form of economic relief for rural merchants, assisting farmers with finding buyers, directly purchasing locally sourced products, and even sending mayors to participate in the livestreams themselves. Yet, in June, state media Xinhua accused some local officials of abusing the function for their own gain at the expense of the rural merchants they were supposed to help.
Despite these localized efforts, large swathes of China's rural economy are underserved and in need of more assistance to penetrate the country's lucrative livestreaming sector. China's livestreaming market reached a value of USD 433.8 billion in 2019 and is expected to double in 2020, according to a report by data analysis firm iiMedia Research in February.
Are industry leaders doing enough? 
Taobao Live is undisputedly the leading e-commerce livestreaming platform in China, generating USD 28 billion in gross merchandise volume (GMV) in 2019. As the platform reported a 719% surge in first-time livestreamers during February, it announced in March an initiative to train more than 10,000 e-commerce livestreamers and to incubate over 100,000 hosts, promising a monthly salary of RMB 10,000 (USD 1,427), which surpasses the average wage of Chinese even in first-tier cities.
While social e-commerce giant Pinduoduo (NASDAQ: PDD) has also pitched in, aiding over 67,000 farmers during the pandemic period, and Taobao Live reported over 50,000 rural livestreamers on his platform, China is home to an estimated 200 million farmers, many of who are suffering the effect of the pandemic in the short-term and need immediate solutions.
The situation has worsened in the wake of devastating floods in June and July impacting 27 provincial-level jurisdictions across China and costing an estimated RMB 144.43 billion (USD 20.6 billion) in damages.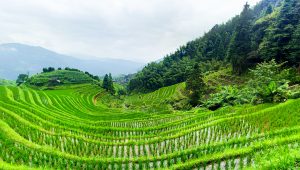 The unfortunate reality is that switching to livestreaming e-commerce cannot happen overnight.
Many farmers looking to leverage Alibaba's Taobao Live for the first time might turn to Taobao's merchant education programs. The platform administers its merchant education program over Alibaba's enterprise software DingTalk, which has also been used in schools during the remote learning period caused by the COVID-19 pandemic. Within the training program, course material includes videos and slideshows on how to create an optimal user experience, most of which revolves around prioritizing audience interaction at all times.
Barriers to entry
To be a successful e-commerce livestreamer is not that easy, and requires commitment and engagement. For Chinese farmers, their main concern is still running the farm's daily operations, often not leaving the time required to build their livestream brand, or to join the education programs offered from the livestreaming platforms.
Li Zhenyi, a Dalian-based e-commerce livestreamer that has been selling milk formula and baby care products since October of 2019, explained the difficulties of hosting an e-commerce channel, "You need to have the energy and be prepared to talk for four to six hours, which can be difficult for some people."
"The most difficult aspect is maintaining the rhythm of speech, and engaging with viewers," she added.
As a result of the time-consuming requirements to be a livestream anchor, many smaller traditional merchants have sought to outsource the anchor position to younger anchors, or even key opinion leaders (KOL) promoted by Multi-Channel Networks (MCN) agencies.
Anchors would usually be compensated with a commission fee or percentage of sales. Low-end anchors usually would gain from RMB 20 (USD 2.88) per show, to well over RMB 10,000 (USD 1,440) for experienced key KOLs, which could be a high cost for struggling rural merchants with no guarantee of returns.
Another major drawback is the tech requirements. Considering the sparse internet connectivity in some of China's more rural areas, Li described the importance of a strong technical setup, "The fundamentals for a successful livestream include good lighting, clear picture, and sound quality."
While Li sells her milk powder from the comfort of her home, many farmers are often outside during their streams, leaving the operation vulnerable to inclement weather or strong winds that could detract from the show's quality.
Li explained that she is not very tech-savvy, but she can count on a professional IT team she now hires to help her with the livestreaming sessions.
"I don't need to worry about technical difficulties at all. I just need to sit there and keep presenting. They will solve all the technical problems off-camera," she said, without mentioning more details about the costs of this service.
However, the reality is that for rural farmers whose businesses are stunted, the probability of paying for technical support is remote.

Agriculture-focused MCNs
Third-party firms recognized as MCN are also playing an increasing role in China's live streaming space. MCNs serve as middlemen, connecting social and digital platforms with KOLs, spanning a wide variety of industries. The number of MCNs in China has boomed and is expected to reach 28,000 by the end of 2020, compared to just 160 just five years ago.
Countless MCNs offer"get rich quick" training programs with prices starting as high as RMB 9,800 (USD 1,400) in first-tier cities. However, some sellers have raised doubts over these third-party training programs. Li explained, "I have not considered paying for extra training. I don't always trust these programs because it is difficult to verify the quality of the instruction."
Still, another crop of MCNs is arising to service many of China's many rural merchants and farmers. One such example is Tianjing Agriculture MCN (TJAgri MCN), an offshoot of agri-tech service provider Beijing Aigrid Technology, which was launched in February of 2020 at the height of the COVID-19 crisis in China.
Ling Xu, co-founder of TJAgri MCN, explained to KrASIA how her firm recognized the huge number of farmers and merchants in need, and mobilized to help them transition online.
"So far we have more than 1,000 eco-farms clients from over 260 agriculture counties in China," she said, adding that most of her clients are between 30 to 40 years old. 
She explained that, however, some older Chinese farmers can be surprisingly nimble, "One farmer we worked with, Liu, has been farming corn for over 30 years, but has recently transitioned to livestreaming and constantly finds creative ways to engage his audience."
Rooted in agriculture science with ties to China Agricultural University and the Beijing University of Agriculture,  the company uses a data-driven approach to understand farmers' target audience to select the most suitable products while also providing logistical and technical support.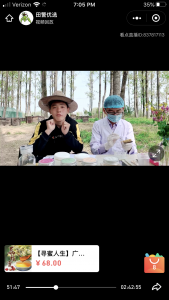 The firm also assists farmers with the choice of hiring a livestream anchor or not. "There are two solutions for full-time livestreaming, which both takes lots of time and effort, one is to hire a broadcaster to be an anchor, and the other is to train some active candidates from the farm to start the live broadcast," Ling explained.
Livestream anchors are meant to be deeply knowledgeable about the products they are selling to market them in an authentic way, meaning that third-party anchors may lack the needed expertise. On the other hand, training another member of the farm to lead the livestream is resource-intensive, while many farmers may not even have suitable candidates to put forth.
TJAgri MCN has been advising many of its farmers to sell their products via mini-programs on WeChat, taking advantage of the existing social networks on Tencent's super app, as well as other leading platforms including Taobao Live, JD Live, Douyin, and Kuaishou.
While surging demand for digitization in China's agriculture sector, coupled with government support, are helping to slowly transform China's agricultural economy in the long-term, the current reality is that only a few of many millions of Chinese farmers have successfully transitioned to the online world, while for others, dreams of successful livestream businesses remain just that, dreams.