2020 has been a tough year for many economies across Southeast Asia. Thailand is among the countries hit worst financially by the pandemic, with its gross domestic product (GDP) forecasted to contract as much as 6% this year, according to a Bloomberg report.
The economic downturn has in turn impacted local startups, according to Mukaya "Tai" Panich, chief venture and investment officer at SCB 10X, the venture capital arm of the Siam Commercial Bank PCL (SCB).
"Thai startups have been greatly impacted as the Thai economy is not doing well. The majority of the startups have limited cash runway—less than six months," she told KrASIA. "The best strategy now will be to cut costs as much as possible to reduce cash burn and extend the runway."
She predicted that it will be difficult for startups to raise funds until the second half of 2021, as VCs "will take a 'wait and see' approach for new investments. Their focus will be on helping portfolio startups to survive."
Despite the pandemic, the local startup ecosystem has seen big-ticket deals during the year. In June, fintech startup Synqa bagged USD 80 million in a Series C round from SCB 10X and Tokyo-listed asset manager Sparx Group, while in December, logistics firm Flash Express secured USD 200 million in a Series D round led by PTT Oil and Retail Business Public Company Limited (OR), Thailand's state-owned energy company.
"My biggest takeaway for this year is that COVID-19 is an excellent opportunity to get to invest in high potential startups when others hesitate to deploy capital," Panich said.
KrASIA recently sat down with Panich to talk about the challenges that local startups must face. She offered an outlook about what the Thai startup landscape might look like in the coming two to three years.
The following interview was edited for brevity and clarity.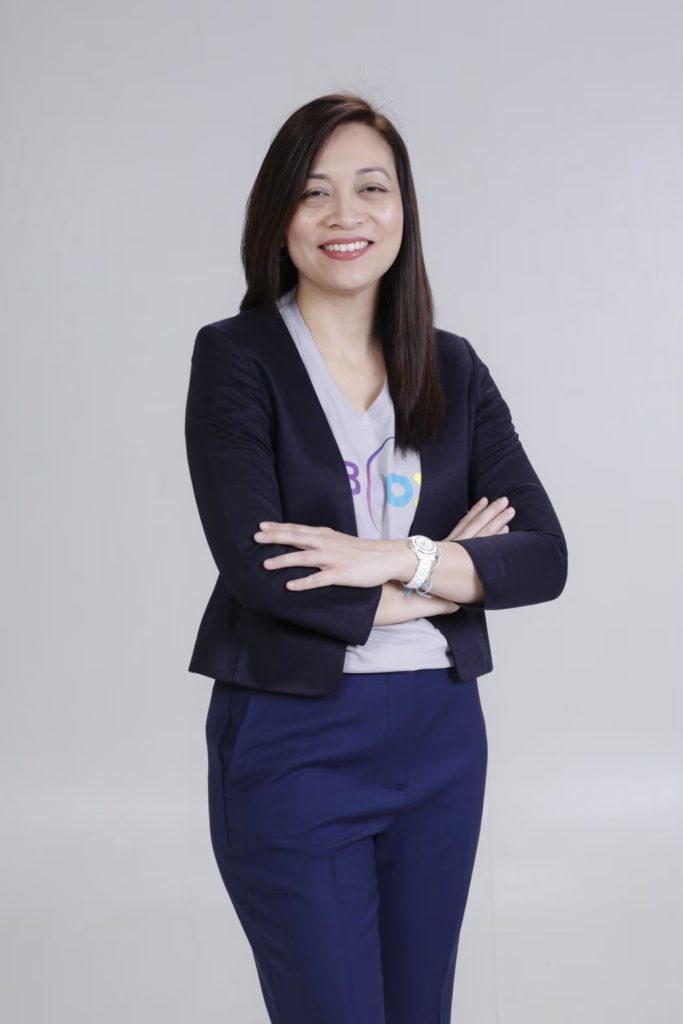 KrASIA (Kr): What sectors in Thailand are poised to gain traction in the post-pandemic world? 
Mukaya "Tai" Panich (MP): The first sector will be digital payments. Any startup that helps to accelerate adoption of digital currencies and digital payments will do very well. Working remotely and flexibly will be the new norm in Southeast Asia too. As more employees work remotely, the points of attack and failure from a cybersecurity perspective are going to increase. Any companies that are developing technologies in these areas will significantly benefit. 
The third area is the rise of social e-commerce. We feel that social e-commerce will see significant increase in penetration due to COVID-19, as more and more people go online. Artificial intelligence and robotics in general will be very exciting areas to invest in as well. Data is the new oil. We believe companies and employers will in general be looking to increase the adoption of robots.
Kr: The best-funded Thai startups this year—including Synqa, Eko, and aCommerce—have seen significant growth and expressed interest in potential IPOs. Are we going to see more Thai startups accelerating their IPO plans next year? Which stock market they will target?
MP: A lot of logistics companies in Thailand will go public this year or the next. Logistics companies are also benefiting from more people moving to shop online due to COVID-19. We think that in the new normal, e-commerce and social e-commerce will be accelerating further, and so we are investing in logistics startups and e-commerce or social commerce enablers. aCommerce, for example, is a startup that will likely go public in Thailand next year or the year after.
For Thai startups, to be able to file for an IPO, they need to post a net profit of more than USD 1 million annually or a combined USD 1.7 million net profit over the past two years.
Thai startups tend to go public in Thailand as the local stock market has good liquidity. In general, Thai IPOs are prone to be successful due to the strong participation of institutions and retail investors.
Kr: What are some deep-rooted issues that continue to plague Thailand's startup ecosystem, limiting its growth compared with regional peers? 
MP: There are a few areas that need reforms to meaningfully help local startups and potentially help boost the Thai startup ecosystem.
The first step is to make the tax structure more startup-friendly. When a startup raises money, the founders are taxed on unrealized gains, according to the current tax regulations. This incentivizes startups to move to countries like Singapore, where the tax structure is much more attractive. This is obviously a loss for Thailand, and something the Thai government should look into.
The second step is to make the Employee Stock Purchase Plan (ESOP) available for Thai startups to incentivize their employees. Thailand lacks a sophisticated employee stock option framework, which makes it difficult for Thai startups to attract top talent. If young startups can have a proper ESOP structure, then they could attract top talent via stock options.
Third, there has to be more support for startups from the Thai government in terms of financial incentives and other stimulus proposals for the ecosystem to thrive. For example, the Singapore government did a good job on their AI strategy as part of the "Smart Nation" journey. If the Thai government can provide more support for startups in terms of investment, grants, and other incentives, the startup ecosystem can be better.


Kr: What are your main investment targets for the next three years?
MP: Currently we are very interested in the areas of blockchain, decentralized finance (DeFi), and digital assets. We think that one day, banks and other financial institutions will be disintermediated, and the two counterparties—lenders and borrowers—will transact between themselves via blockchain without the need for an intermediary. So we want to prepare for that day and be the main player in this area.
Kr: How do you see the investment climate in Thailand in the upcoming three years?
MP: With the COVID-19 vaccine now becoming a reality and more supply made available next year, it is possible that the Thai economy will recover much better than expected. The current expectation of GDP growth for 2021 is 4%, and it could take until 2022 to return to the pre-pandemic levels. 
Thailand still needs local champions that can turn into unicorn companies. Such a story would draw interest from VC funds and angel investors, inspiring many local talents to establish their startups.
One thing I want to highlight is the recent SPAC (Special Purpose Acquisition Company) set up by famous tech investor Peter Thiel and Richard Li. The SPAC is going to focus solely on investing in growth-stage private companies in Southeast Asia. This will be a very important development, as Southeast Asian private companies usually don't really have good sources of growth capital, especially after SoftBank pulled back from making aggressive investments.
If Bridgetown Holdings makes a successful investment in a Southeast Asian startup, it will bring a lot of attention to the local startup scene, potentially driving some exits, which can be very positive and healthy for the entire startup ecosystem.