Despite being China's largest entertainment and social media giant, Tencent has lost out to contenders in one emerging field — content.
It has a lineup of platforms such as newsfeed app Tiantian Kuaibao and short video app Weishi, both of which have failed to beat ByteDance's Jinri Toutiao and Douyin (known as TikTok overseas).
Data by Questmobile shows that the monthly active users of Weishi in June were 105 million while those of Douyin were 486 million. That came despite Tencent reportedly gave out subsidies worth RMB 3 billion (USD 424 million) to entice influencers to its platform.
But Tencent's chief operating officer Mark Ren is unfazed. In an interview with 36Kr, he said quality content takes centerstage to Tencent as substandard ones will not be sustainable despite being able to bring in huge traffic in a short time.
To fend off the competition, however, the internet giant restructured its business group in 2018 for the third time in its corporate history. It created the platform and content group (PCG) by combining the mobile internet group, social network group, and online media group.
The 8,000-man-strong PCG is now in charge of Tencent's social networking assets such as QQ and QQ Zone, as well as Weishi, Tiantian Kuaibao, and other content businesses such as animation and film studios.
Below is an excerpt of Ren's interview with 36Kr, in which he shared Tencent's strategies in the content market going forward, and why the company adopted a so-called "partnership structure" in the PCG — the first in Tencent's history.
36Kr (Kr): Tencent has made content one of its main focuses for the past few years. How did your latest restructuring affect that?
Ren: The importance of content has become greater after the restructuring. Content has always been a core in our development in terms of economy of scale or social impact, and this will never change.
One thing we have reached in common during our internal discussion is that we should avoid content with low quality and the traffic brought by them. Such traffic may benefit our business in the short term, but it will ultimately do no good to maintain our competence as users can't empathize with them. Also, such content won't gain any loyal users and we will lose them to other content sources.
Kr: What are the new strategies the PCG implemented to cope with the long-term battle for content?
Ren: We would like to come up with a super great one, but the fierce battle for content has been lasting for a while. So many competitors have already participated in the industry and it leaves only some niche sectors to be explored.
We have to keep our strengths in offering authoritative and professional content while exploring these niche sectors and tap their potential. I can't give you more information now, but what I can say is that content is more than a method to deliver valuable information; it should strike a chord with the readers. This empathy is rather critical because it will impact a person's take on the world, his social values, and behaviors.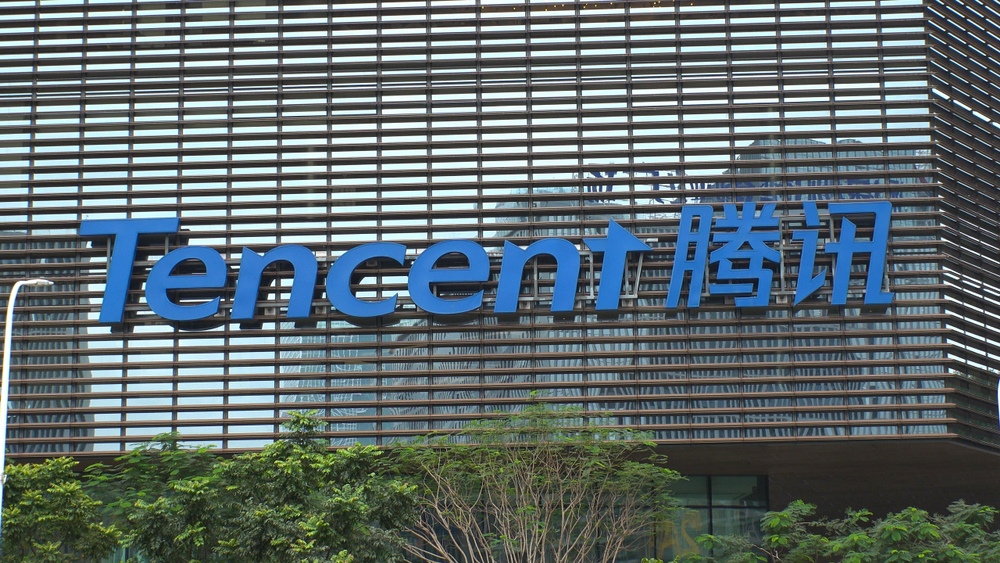 Kr: It's quite a novel move for Tencent to adopt a partnership structure at one of its business groups. You were the one who initiated the mechanism — Can you tell us what is it about and why did you do that? 
Ren: The basic goal is simple: all should be able to participate in the decision-making processes and hold accountable for the results. To achieve this goal, a long-term actionable system is needed — which turned out to be the partnership system. Vice presidents (VPs) across different business groups will sign a partnership contract in which their performances are tied to their remunerations. The PCG's performance will affect year-end bonuses of every partner.
Even though I make the final decision to get rid of unnecessary projects, and assign each project to the most appropriate business group, this partnership system makes everyone realize if they move toward the goals.
In a big company like Tencent, it is inevitable for some to act conservatively to avoid mistakes. After establishing the partnership system, people have to take actions from the PCG's perspectives, and think whether such actions are the best fit for a certain project, or who could be the ideal candidate [to lead the projects.]
Kr: What were the challenges you encountered during the implementation of the partnership system?
Ren: If a business group has been formed for a long time and people have a certain working pattern, it will really be hard to implement a new reform. However, as the PCG is new, it was necessary for us to figure out a way to make sure everyone was on the right track and could achieve greater goals. So the new partnership system came in just at the right time.
Of course, there will be disagreements such as evaluation and incentive standards. In this case, sometimes the VPs have to give up on some benefits they used to obtain easily.
I still remembered our first VP meeting after the formation of the PCG. The meeting lasted from noon to midnight as several people had different opinions on the re-division of job scopes. Since these VPs did not know very well about what others were doing, they were all very reluctant about the changes. Only after an open discussion that everybody was on the same page.
The original article was written by Zhang Xinyu of 36Kr, KrASIA's parent company.
Contact the writer at [email protected]