Every year, millions of tourists from all over the world flock to the tropical beaches and islands in Thailand to surround themselves with palm trees, crystal-clear waters, and soft sands. The Southeast Asian state, known for its spectacular natural landscape and outrageous nightlife, welcomed around 40 million visitors in 2019 who altogether contributed to 14% of the country's gross domestic product, according to data from Statista.
Now, not only have the beaches gone quiet, the luxury private hospitals that used to welcome medical tourists have also felt the chill. Thailand's affordable and advanced healthcare system has stoked medical tourism in the past decade, but with the abrupt decline of medical tourists due to COVID-19, once lucrative healthcare businesses are seemingly treading water.
Bumrungrad Hospital, one of the leading high-end healthcare operators in the country, experienced a huge dive in earnings amid the outbreak of COVID-19 and nationwide lockdown from March to May. Last year, its Q2 profits dived by 94% to THB 44.4 million (USD 1.5 million) from THB 725 million (USD 23.9 million) during the same period in 2019, according to the company's filing.
In 2019, the hospital treated more than 632,000 medical tourists from over 180 countries, its website claims, with patients from Myanmar, the United Arab Emirates, and Kuwait accounting for the bulk of the facility's revenue. Before the pandemic, 66% of Bumrungrad's total revenue was drawn from non-Thais.
While earnings from foreigners evaporated, the healthcare operator saw a 3.4% uptick in revenue from Thai patients in the third quarter last year.
To respond to the accelerating demand from Thai consumers, Bumrungrad Hospital and other private hospitals like Phayathai 2 hospital and Samitivej hospital, which is under Thailand's largest healthcare group Bangkok Dusit Medical Services (BDMS), have stepped up to offer telemedicine services.
"We've seen a number of hospitals starting to enter telemedicine and online space recently, with different focus areas and models including self-owned, partnership, and via the Line platform," said Vikram Kapur, partner and leader of Bain's healthcare practice in the APAC region.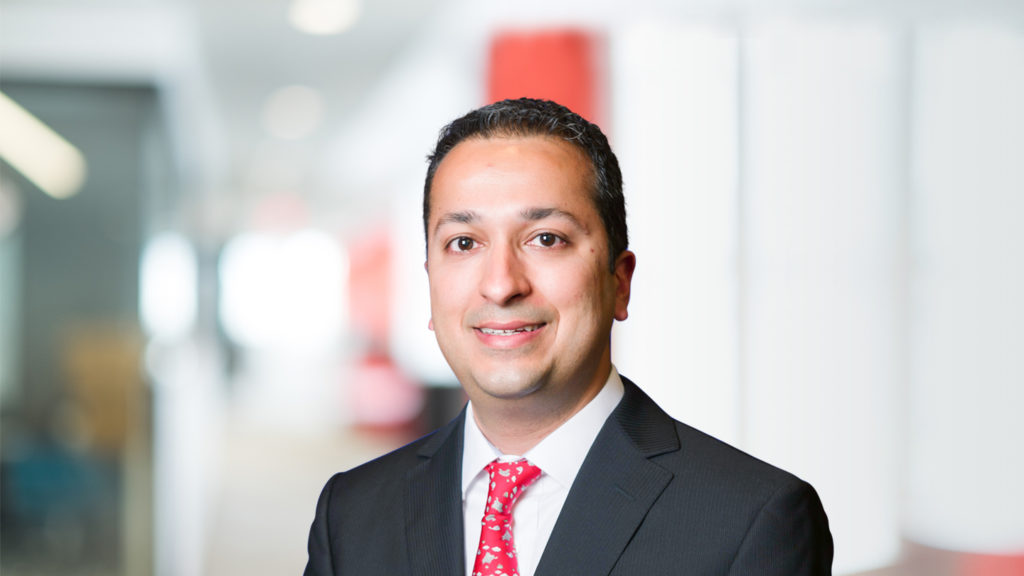 Although the pandemic has expedited the adoption of telemedicine, it is not the original driver. The healthcare ecosystem's digitization has been evolving for some time, as a handful of teleconsulting startups were already offering online consultation services in the country, like Doctor Raska, Chiwii, mental health platform Ooca, and Singapore-based Doctor Anywhere.
The scale of change is significant—5 to 10 million Thai consumers will be able to access telemedicine services in the next five years, suggested Jaren Siew, CEO and co-founder of Doctor Raska, the largest telemedicine startup in the country by user count. His prediction echoes a conclusion in a report published by consultancy firm Bain & Company before the COVID-19 pandemic: based on a survey of 1,800 people in the Asia Pacific region, more than 50% of people in Thailand will utilize telemedicine services in the next five years. That's a total of 35 million people in the country who will access virtual health services.
To capture this burgeoning market, the local telemedicine sector is targeting tech-savvy users to transform a sector resistant to reform, with a handful of digital health startups taking the lead.
'Get patients out of the hospitals'
Thailand has long been a medical hub in Southeast Asia, with its health-related expenditure amounting to at least 9.6% of the country's GDP in 2020, according to a forecast by Fitch Solutions. Its healthcare system, which is sixth-best in the world according to the 2019 edition of US magazine CEOWorld's healthcare index, is famed for its infrastructure, medical professional competency, affordability, availability of quality medicine, and the government's readiness to impose taxes or penalties on tobacco use and unhealthy food products.
Yet despite its sophistication, Thailand's healthcare system has been plagued with many issues even prior to the COVID-19 outbreak.
Although the Southeast Asian state rolled out a universal healthcare system in 2002, offering healthcare coverage to a population of nearly 70 million, hospitals have suffered from a lack of sufficient funding and resources, a heavy strain on public medical services, long waiting times, and overworked medical personnel, according to a blog post by Oxford Business Group.
Digital healthcare startup Doctor Raska, which was founded in 2016, aims to solve the pain points by offering online consultation services with over 800 licensed doctors and prescription deliveries. Its consultation service costs THB 200 (USD 6.60) per session.
Most importantly, the platform acts as a telemedicine service platform provider for local hospitals. For example, Bumrungrad Everywhere is an app that gives patients of Bumrungrad Hospital access to physicians for consultations, diagnoses, and prescription requirements, according to the company's website.
The majority of the firm's revenue comes from consultation fees, while it also charges a commission from the sale of medication, according to Siew. He also claims that Doctor Raska currently serves 90% of the country's private telemedicine market. So far, it has amassed 1 million users, with ambitions to expand its services to other Southeast Asian countries like Cambodia, Myanmar, and Vietnam in the coming three years.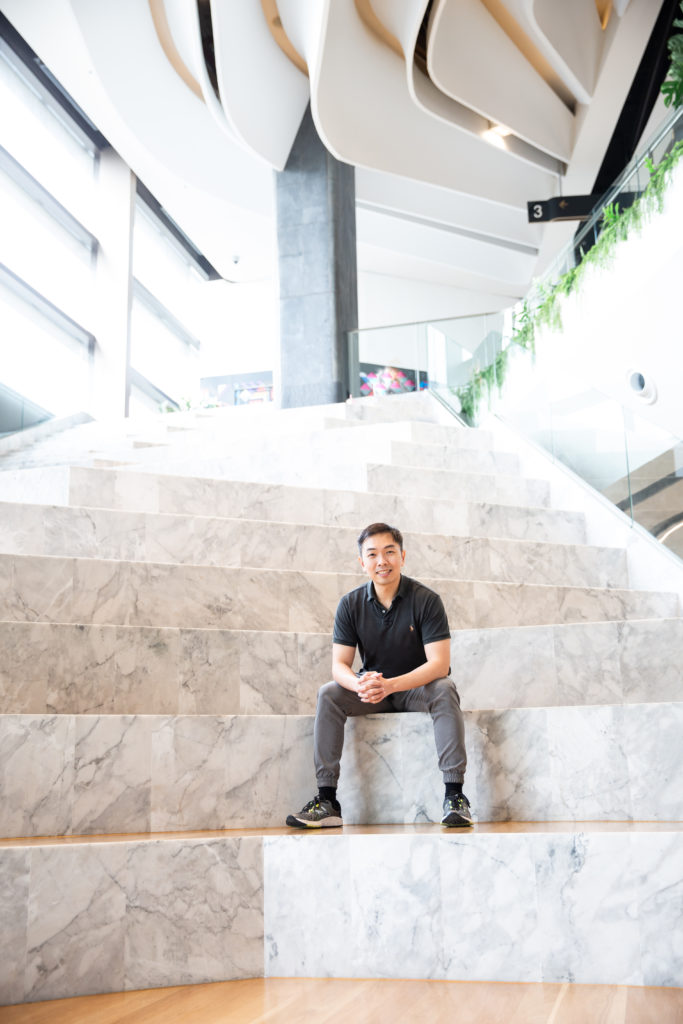 Ooca is another online consultation platform It specializes in mental health issues. Kanpassorn Suriyasangpetch, who goes by Eix, founded the company in 2017 after personally experiencing long wait times, limited services in rural areas, and cultural stigma around mental health. With Ooca, users can make appointments directly with psychologists and psychiatrists and conduct video-call therapy sessions via its app, starting at THB 1,000 (USD 33) per 30 minutes.
While 70% of the firm's revenue comes from contracts with enterprises that actively care for the mental health of their employees, 30% is from individual users. So far, Ooca has accumulated around 93,000 individual users and more than 100,000 corporate users on its platform, Eix said.
Some local hospitals have reached out to Ooca to utilize its online consultation services. "We are piloting with psychiatric institutions in Thailand, so as to enable them to go online with our platform. Individual psychiatrists are even more open about providing online services, as they are looking for ways to connect with their clients," said Eix.
Although many local hospitals have said they would enter the telemedicine space, Siew noticed that some hospitals use these services as a lure to pull patients back to their facilities. "Some are not really diversifying their incomes, they are just doing marketing, so as to get patients to the hospital. But for us, as a telemedicine startup, we hope to get people out of the hospitals," Siew added.
Systematic challenges hinder scale
There are still plenty of challenges that hamper the mass adoption of telemedicine in Thailand, including consumers' lack of familiarity with online consultation, insufficient regulatory support, and limited insurance coverage.
"Both hospitals and independent players such as Doctor Raksa, Chiwii, and Doctor Anywhere are expanding their telemedicine offerings. However, Thailand's telemedicine market is still in its early stage. Lack of regulatory support from the government and insufficient insurance coverage for telemedicine are two structural reasons why telemedicine hasn't fully taken off," said Bain's Kapur.
The Medical Council of Thailand devised guidelines to protect "the patients' safety, security, and privacy" on July 21, 2020. This was in addition to proposed regulations for telemedicine services prepared by the Department of Health Service Support, according to a blog post published by Thailand-based boutique law firm Silk Legal. The guideline and draft bill require telemedicine service providers to be licensed. They must inform consumers of their rights and the details of their treatment, according to the blog post.
Kapur said the proposed regulations were just passed into law this month, suggesting the pandemic has shifted the government's attitudes toward telemedicine. But he added there are regulatory restrictions. For example, drugs cannot be prescribed via telemedicine platforms.
"Telemedicine is still not widely included in insurance plans due to fears around the control of claims costs—some insurers have started offering telemedicine as part of their core offer, but the ecosystem is very nascent," Kapur said. "Beyond those two, the biggest challenge for telemedicine providers has been to drive user acquisition at a manageable cost." That means a good user experience can elevate awareness of telemedicine services and in turn ease consumers' frustration with the existing healthcare system.
Almost all the telemedicine startups that KrASIA spoke to urged the government to include telemedicine services as part of Thailand's universal healthcare system.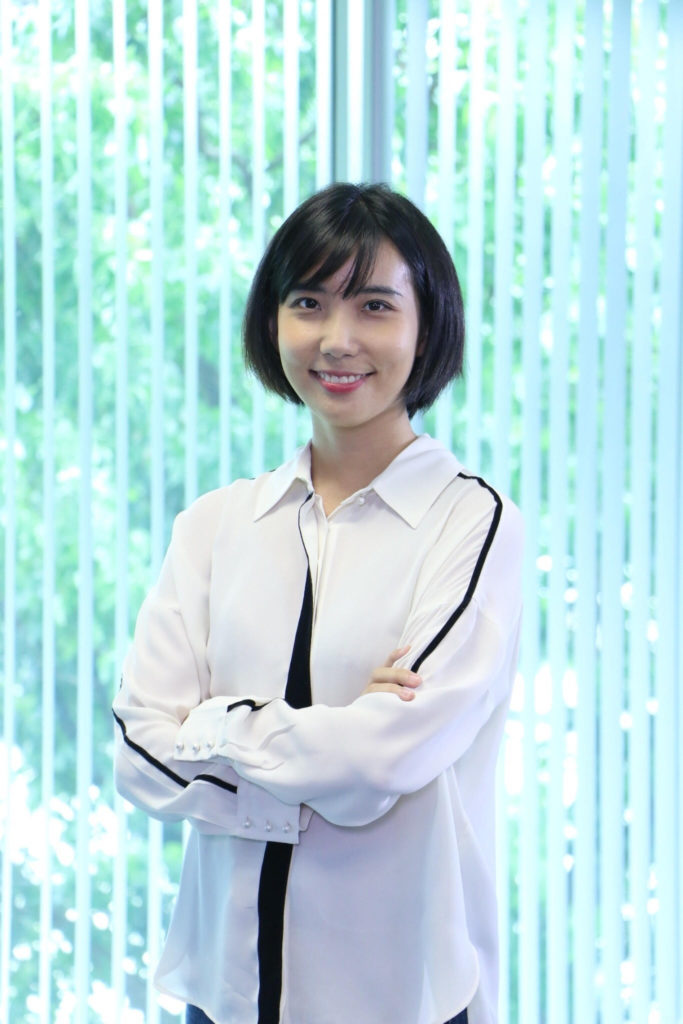 Telemedicine can become the new normal
Despite regulatory challenges, Thailand's telemedicine startups are becoming more agile in their product offerings. Siew told KrASIA that Doctor Raska has started to work with insurance companies to strengthen its foothold in the market.
Ooca also adds notes of flexibility into its services by allowing consumers to adjust consultation fee payments depending on the length and types of therapy and counseling sessions.
Both companies aim to scale up and bring their services to neighboring countries in the region in the next three years.
While telemedicine startups remain sanguine about their sector and scale of adoption, Kapur said that the speed of mass adoption depends on the pace of regulatory reform.
"Regulation and government support are the key for the telemedicine industry to grow. Ease of regulation will encourage hospitals and independent telemedicine platforms to invest more in this space. Favorable regulation would also encourage insurance players to include telemedicine as a core offering," Kapur said. "The government recently rolled out initiatives to leverage telemedicine to increase access to healthcare systems especially for people in rural areas. How fast telemedicine will reach a meaningful scale and reach more Thai people would depend on the pace of regulatory development."