Randy Kartadinata fell in love with the culinary business during his college days in Australia, when, while pursuing a business degree at Macquarie University in 2010, he made some extra money by working part-time in a restaurant making tempeh, a traditional Indonesian snack made from fermented soybeans.
A mind-bending moment in Kartadinata's career happened in 2012 when he helped the woman who had rented him a room, Ike Malada, sell macarons. He was amazed at how Malada's cake business, which she started in her garage after an initial investment of AUD 300 (USD 223), could bring a 10x return. Malada's family made AUD 3,000 (USD 2,230) in total revenue by selling macarons for 0.80 cents each on their first day, he told Oasis. Currently known as KOI Dessert Bar, Malada's cake business is still growing in Australia, under the management of Malada's three sons, Ronald, Arnold, and Reynold Poernomo.
That experience gave Kartadinata the idea of going back to Indonesia to develop his own culinary business. In 2019, together with his friend, Arnold Poernomo, the two formed Mangkokku (which translates to "my bowl" in English), an Indonesia-based culinary startup that focuses on rice bowl recipes and other Indonesian fusion delicacies. Poernomo is a professional chef and a well-known figure in the country, thanks to his participation as a judge in the reality show Masterchef Indonesia. Two other culinary businessmen, Gibran Rakabuming, and Kaesang Pangarep, the son of Indonesia's President Joko Widodo, also joined the board not long after Mangkokku was established.
"Big names certainly help with promotional needs, but won't make customers come back to us if they don't like the taste or are disappointed with our services. In the culinary segment, we need return customers to sustain our business," Kartadinata told Oasis. Last November, the company raised a USD 2 million seed round from Alpha JWC Ventures, which the firm will use for outlet expansion.
Oasis recently spoke with Kartadinata to discuss challenges and future plans for Mangkokku. The following interview has been edited and consolidated for brevity and clarity.
Oasis (OS):  What are the biggest challenges in building a culinary business?
Randy Kartadinata (RK): When we started, chef Poernomo asked me, "what if this business does not run well?" I answered that I'm not afraid to fail. No matter how difficult a culinary business is, we can still revamp the menu as one of our exit strategies. The F&B industry is a simple business, but it has challenges. The most important aspects of every culinary business are taste and service. In every bowl we sell, there is a simple hope that customers will remember Mangkokku for our delicious rice bowls and eventually become return customers. To overcome challenges, our research and development team is working hard to create and explore Indonesian fusion menus. We also have very detailed standard operating procedures to keep our quality consistently high.
OS: How has the culinary industry progressed over the past few years? 
RK: Well, technology is undeniably bringing changes to the F&B industry. But I'm not worried because I think taste is timeless. Several restaurants around the globe are decades old and still survive because of their authenticity. In the past few years, with the rapid growth of digital transformation, most of our orders started coming from online platforms. But with this comes new challenges. One example is food presentation. We once received a complaint because the food didn't look good when ordered online. So we found a solution through a new way of packaging. Now, every time there is a new menu, we try to go around the streets on a motorbike carrying food for 30 to 60 minutes to test whether the food is still okay or not.
Also, in today's era, our touchpoint with customers is mainly through social media. I sometimes still directly handle feedback that comes in through social media like Google reviews and so on. Customer reviews are not something that can be taken lightly in the F&B industry because, like it or not, word of mouth still matters the most in this business.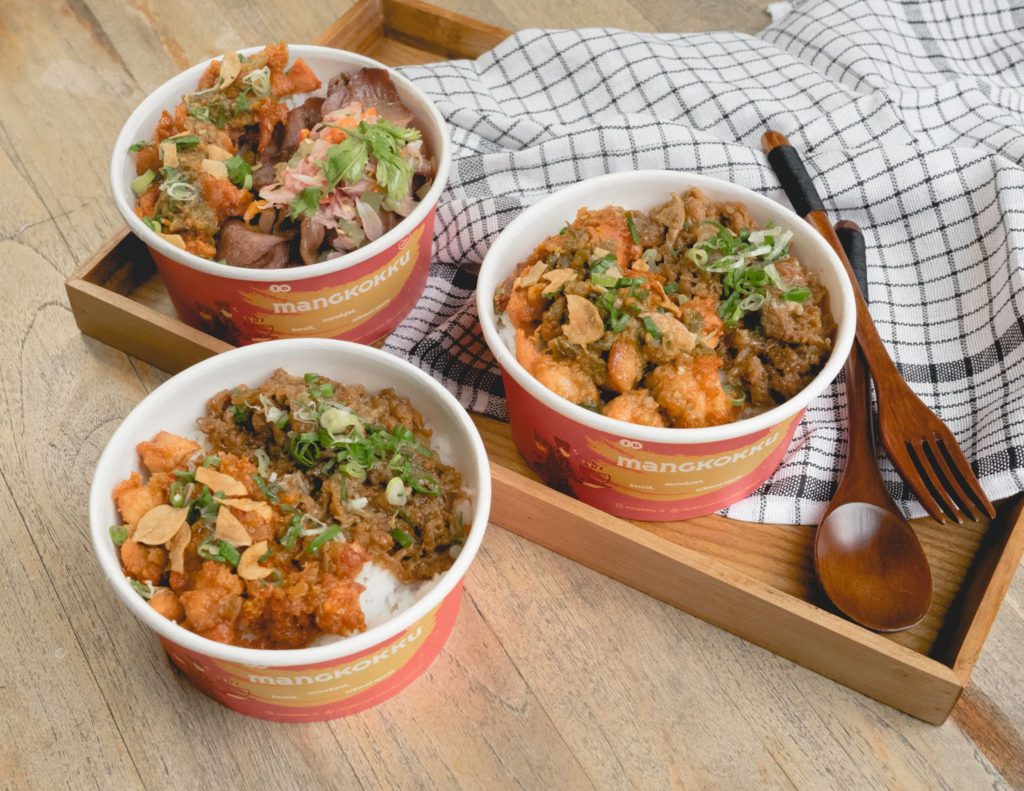 OS: What was the reason for choosing the VC route for Mangkokku?
RK: To be honest, this is a new ball game for me, and the valuation business is indeed a challenging format. But I am also a person who loves challenges.
Six months ago, we received our first funding from Alpha JWC, and it has changed how we do things since then, especially me, as the captain of the ship. Before taking this VC route, I was a one-man-show doing everything from tax compliance, hiring, and partnerships, to marketing and handling daily operations. Now, we have many great people who support our operational and strategic developments. This really helped me to focus more on long-term steps.
One of the critical decisions that we made, based on their advice, was to relocate our stores, which were previously mainly located near office buildings. With the recent work-from-home culture—that might be here to stay—we are now moving closer to residential areas. Of course, it costs a lot of money. Yet, this strategy has worked well so far,  and we have gained many new customers.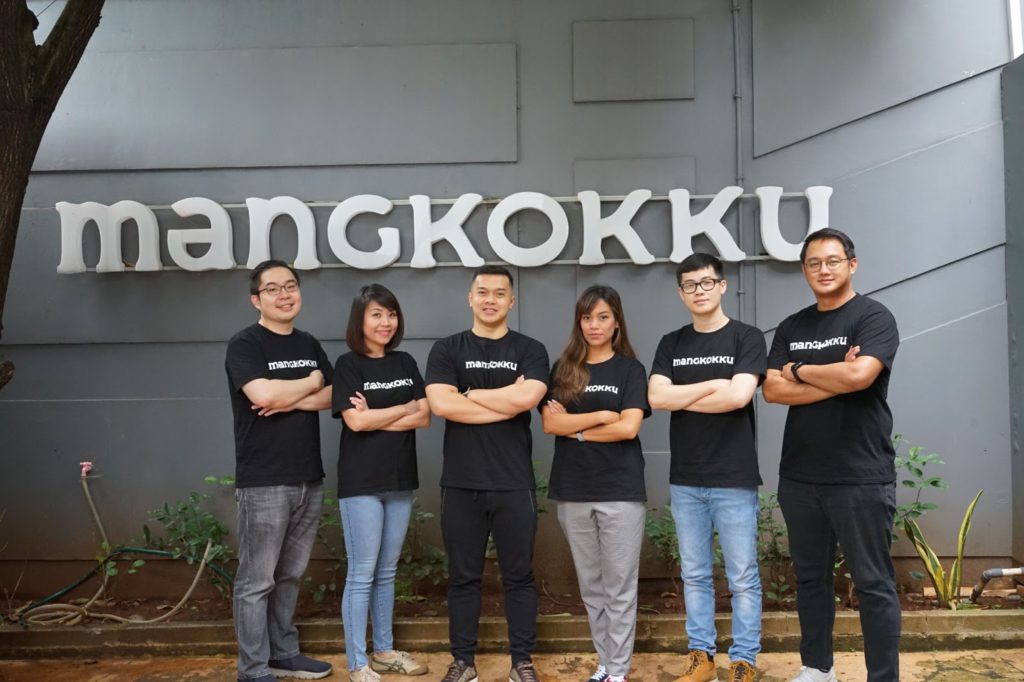 OS: What was one of the greatest pieces of advice you've received about leadership?
RK: Do everything with the right purpose and passion. Work is exhausting for most people. However, if we have driven ideals, we have a solid foundation to stay strong and finally reach the finish line.
Mangkokku is a business with driven purposes. We want to be the first Indonesian F&B brand to go public. We want to grow our number of outlets in Indonesia and open branches overseas. We want to have a retail brand for packaged Indonesian drinks, snacks, and so on. We want to set up a foundation to train young talents who are passionate about the culinary industry but have no access to formal training facilities.
All these ideas were born from one purpose: we want to bring Indonesian food to the world. Looking back, this came from my own experience as someone who struggled a lot in finding Indonesian comfort food when I was studying abroad.
OS: Do you have any tips for those who want to get into the culinary business?
RK:  Above everything else, you should have a strong mentality, and again, a driven purpose if you want to run a business. Also, I would like to mention the ten steps of how to run a culinary business that I usually share with my mentees:
1. Have a purpose.
2. Know the problem.
3. Know how to solve the problem.
4. Understand your competitors.
5. Know the uniqueness of your product.
6. Set the right price.
7. Target the right market size. A bigger market is usually better.
8. Do a lot of research and development for the menus.
9. Have a vision and a "sustainable business" mindset.
10. Prepare an exit strategy. The simplest thing can be having a backup menu.
Oasis, the brainchild of KrASIA, aims to provide a haven for human-centered stories on Asia's leaders. Click here to read similar stories.