Hi everyone. Taro here.
I used to really dislike networking events due to lack of experience and thinking it was pointless to meet strangers. But they really are great ways to meet new people and potentially make new friends. With the incoming flood of in-person gatherings, I thought I would share some pointers on how to navigate them if you too are a bit uncomfortable with them:
Read the news. If you want to avoid small talk, read up on current events daily or relevant industry developments so you can find common points of interest to chat about. You never know—someone might learn something new.
Brave that first hello. Everyone is there to meet others, so if you say hello and introduce yourself, they will also do the same. There will be people who are just as nervous as you.
Go in with an open mind. It's not all about business—if you go in with that mindset everything will become too transactional. Come ready to just chat about anything and the conversations will be much more enjoyable.
Listen and connect. It's a great time to meet new people and create new relationships based on mutual interest. So make the most of each conversation, rather than focusing on giving out as many business cards as possible. Giving people time to share their story will set the tone for the relationship and be far more rewarding than simply handing over a card.
Graze before you liaise. Wise words from Kiwi media personality William Waiirua (though his words were technically "always graze when you liaise"). If there is an open bar, make sure to eat before you go so you'll be able to drink socially without suffering the less-than-desirable effects. It will make the evening a lot easier on the stomach and make the next day a breeze.
Open Run
This week, I taste-tested a number of alt-protein products as part of a trip to the Food&HotelAsia (FHA) Food & Beverage event at Singapore Expo.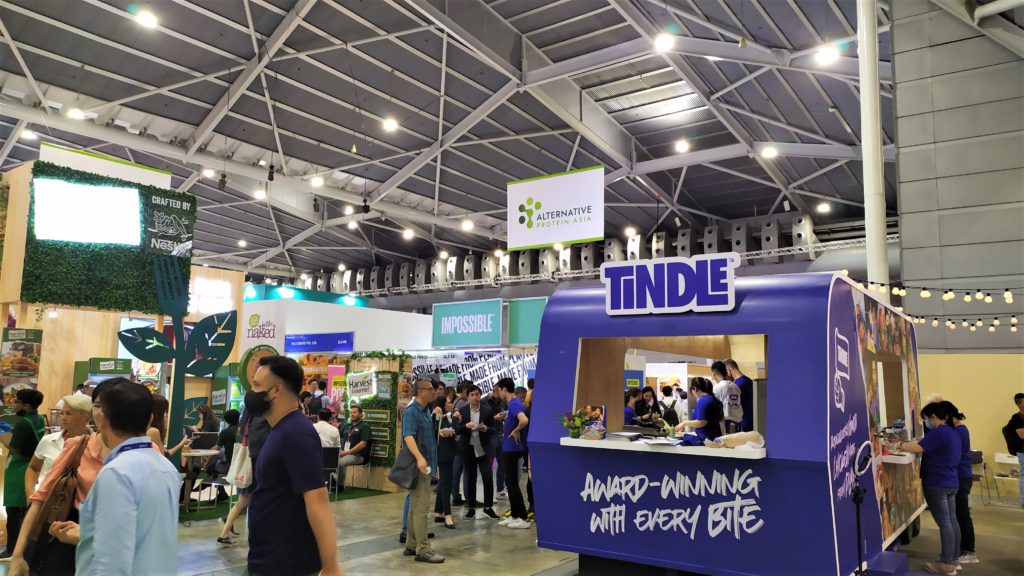 First up: the chicken nuggets from TiNDLE, with their food prepared by Michelin star chef Manjunath Mural in a food truck setup. The texture and flavour was basically the same as chicken; I don't think many would be able to tell the difference in a blind test. Very delicious and would be keen to buy this for personal use.
Next, I tried a pork and chives dumpling made by Karana. I was very curious about this they make the pork from jackfruit and I was expecting a fruity taste to it. However, it tasted like a solid pork filling with no hint of the jackfruit ingredient at all. I think the texture was on the slightly mushier side, but still a solid dumpling overall and I'm keen to try their char siu bao next time.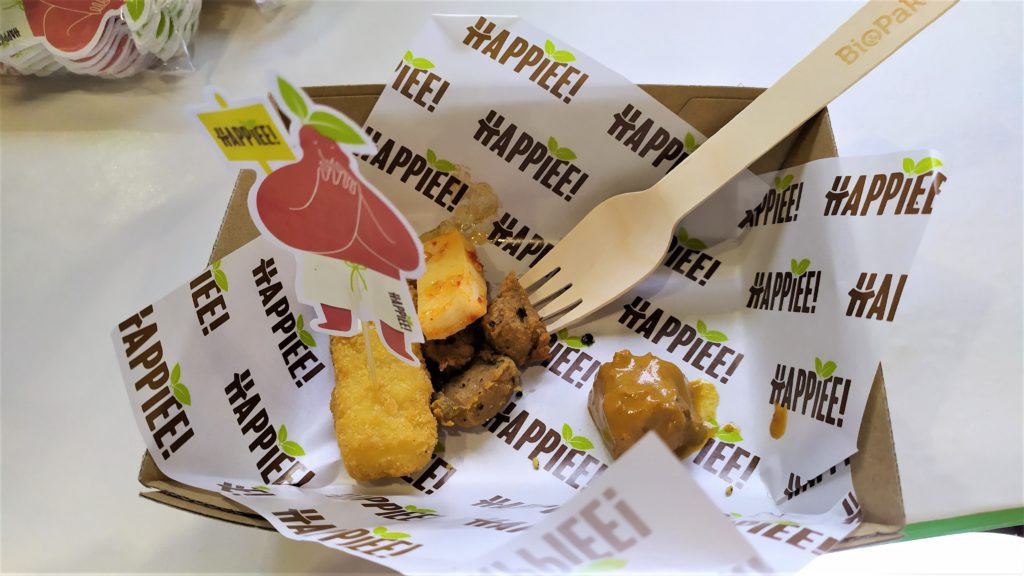 Growthwell was next; they gave a sampler of their various products such as popcorn chicken, fish fingers, mutton satay, and squid. The popcorn chicken was described as "addictive" and from the few pieces I ate, I could see why. Visually, it looked like it was going to be very dry, but the texture is fine once you bite into it.
Finally I managed to squeeze in some plant-based Wagyu beef made by Wamame Foods. With black pepper flavouring, it was very tasty and definitely got me tempted to ask for seconds. But I managed to suppress my gluttony for a day and ended the session with a nod of approval.
Nothing But Net
Recent Startup Wins
Pick & Roll
Interesting Drops From the Week

KrASIA is proud to be the supporting media partner of the inaugural Endowus WealthTech Conference. Happening on 12 September, EWC 2022 is a hybrid summit with prominent industry leaders providing insights into topics such as the state of wealthtech, private wealth, ESG investing, Defi, next-gen investing, and more. Click here to learn more and register.
If you are a startup that is raising funds, or have an interesting story or lead for us to feature in this newsletter, please fill out this form.